The Joan Walling Movie Night
Come out and have some fun and at the same time learning something.
Have a beer or cocktail...mingle with friends and like
minded
people and some not so like minded.
Saturday, February 22, 2014
7111 East Thomas Road, Scottsdale, AZ
(map)
The Filiberto's has a fully stocked Bar with 5 beers on tap including Blue Moon

5:00 p.m. Self host dinner.

6:00 p.m. We will be viewing the documentary "STATE OF MIND"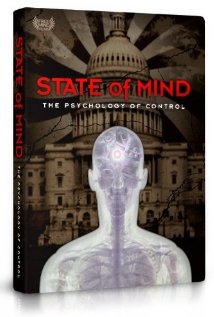 Are we controlled? To what extent and by whom? What does it mean for humanity's future? The enormous implications of these questions deter most of us who must deal with the daily consequences of the answers.

STATE OF MIND digs deeply into the sources to reveal that much of that which we believe to be truth has been deception, deliberately implanted in our consciousness to erect a "tyranny over the minds of men". From cradle to grave our parents, peers,institutions and society inform our values and behaviors. But this process has been hijacked...

Discussion will follow.

After that, we will have reports on the Joan Walling Foundation or Endowment to help those of us who believe in alternative medicine for curing cancer and other debilitating diseases. Joan was the founder of 4th Saturday Movie Night.
Movie night is every 4th Saturday of the month.

Here is the Link to the Meetup: