---
DR. TAMBURRI / TRUMP REPORT EXCLUSIVE - Far Worse than We Know... (PDF & Text)
Written by Phranq Tamburri
Subject: Corruption
I believe this audience already intuitively understands that when history changes it does so suddenly, quickly, and always from an unexpected flashpoint.  Here it is.
Assuming the following email is legitimate, and there are many reasons I believe it is, the numerous dominoes stacked upon each other are about to collapse imminently.  Regular listeners to the Trump Report will recognize almost every individual thread that is interwoven into this house of cards tapestry. Although your daily friends and family may still not be ready, as you will read, they will be forced to view our dirty reflection in our national mirror very soon regardless.  This warning will give you credibility early on for what is coming. I cannot explain better than what this FBI insider says himself so please read, make your own decision, and then forward to everyone you know appropriately.  Tune in to the TRUMP REPORT ALL ELECTION WEEK FOR THIS STORY BREAKDOWN AND EXPLOSIVE REVELATIONS STILL TO COME BY TUESDAY.
Far Worse than We Know...
https://www.freedomsphoenix.com/Media/Media-Files/Far-Worst-than-we-know---20161030.pdf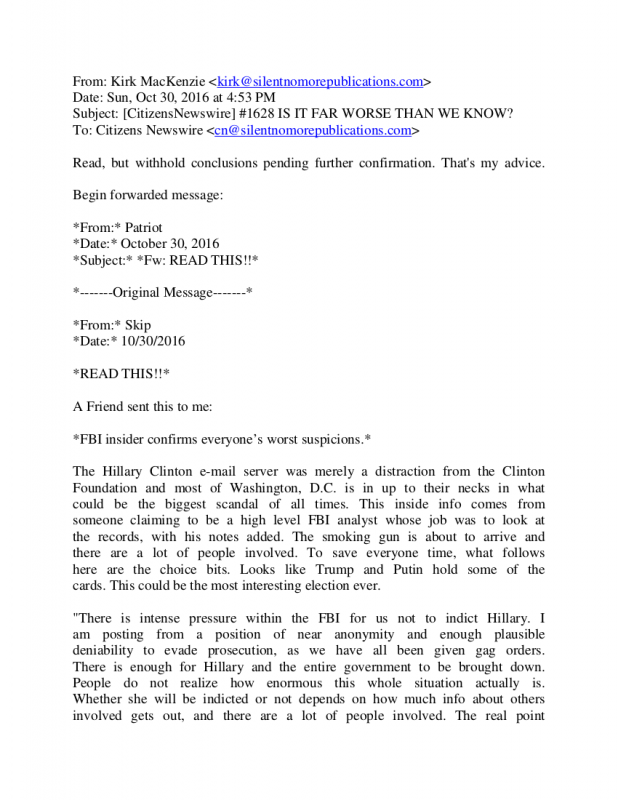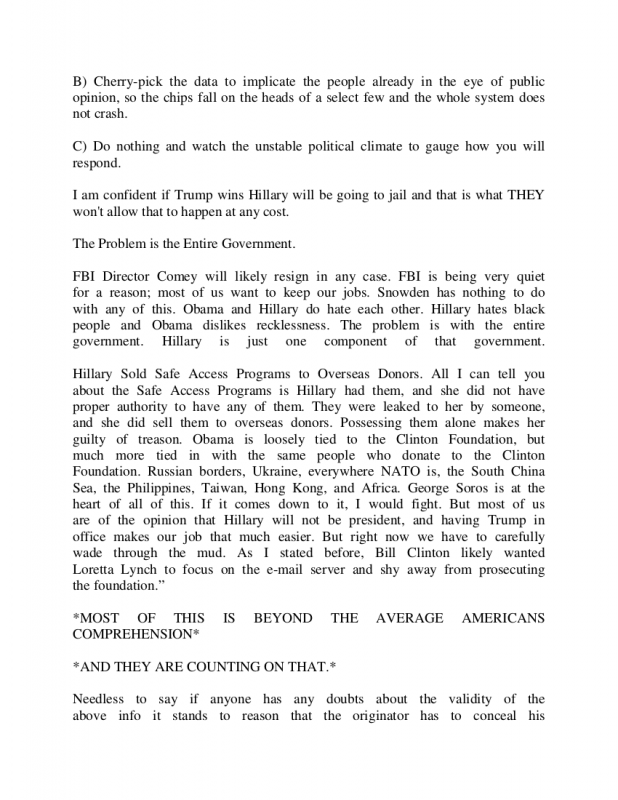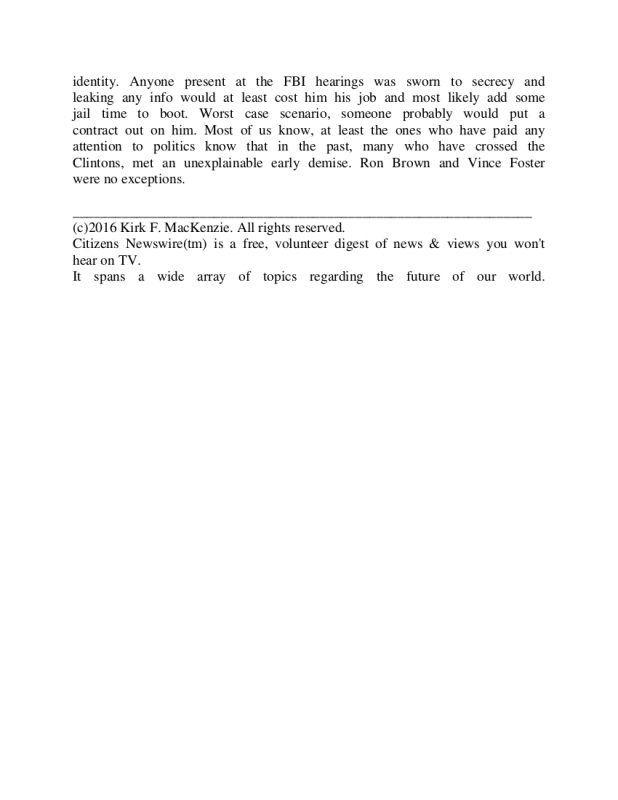 ---