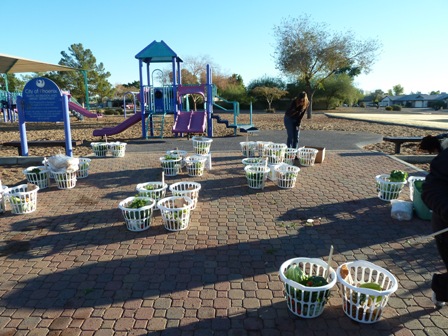 "picking up our basket" $15 conventional or $25 organic
Bountiful Baskets – A food cooperative!
"Bountiful Baskets Food Co-op is a community of people who utilize their purchasing power as a group to buy items at wholesale prices.  We are dedicated to helping our communities eat healthier by providing fresh, high quality, delicious produce at an affordable cost.  Bountiful Baskets is not a business; it is a completely volunteer-run food cooperative."
http://www8.bountifulbaskets.org/
My wife Gwen and I are very health conscious and try to live a healthy life, and so we stay away from what we consider toxic/ poisonous vaccines, GMO and pesticide foods, and processed foods.  Gwen and I even gave away our microwave.
We like to see natural path Doctors as primary health professionals, and whole heartedly believe that treating the body with good nutrient foods and herbs for natural healing is a primary source of natural medicine.  God has given us everything we need to be health and live health.
But sometimes this way of living is very expensive and in these extremely hard times we can't afford everything.  Organic/high quality Food was costing us about $90-$130 per week, and this was becoming to expensive for us to afford.
"one organic Basket plus bread" $35
My wife Gwen heard about Bountiful Baskets Food Co-op though
some friends. So after months of putting it off we finally committed and signed up.  I can't express enough what a blessing it has been to us and our family's not only was one basket eno4ugh for us but I gave some extra stuff to my brother and parents and still had some left over.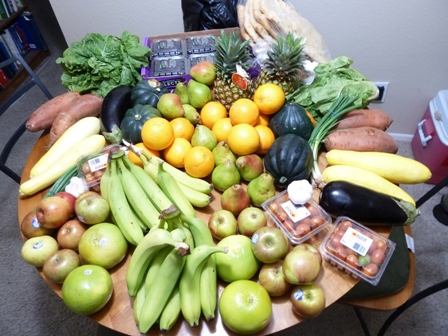 " Two baskets plus berries and bread"  $45
---