After 6 years of development FreedomsPhoenix is ready to release the full package of what FreedomsPhoenix was always meant to be. The first eZine of the liberty movement will be released next week and join our multi-media platform.
The First Edition is up and a big hit! If you want to know the back story and what we have planned for the future and why,... then read on. If you wish to Subscribe,... Click Here
Tutorials will be ready soon as we fine tune the eZine Interface with the Website.

---------

Wow!   -    We put up some test pages and BAM! Lots of questions. I'll try to answer a lot of them here.

=============================
Just testing… I still need to write the specific text this weekend on what offers we'll have for full access to the site. Many users of the site won't notice a difference and the twice daily Email Dispatch and access to all of the news entries will still be free.
By the end of May 2011 we will be able to announce the full suite of tools and features that are unlike anything Cyberspace has offered in the past,... yeah yeah yeah, wait and see :)
We have been testing the interface with iPad2, Motorola Zoom, Android smartphones and even Kindles. We have done our best to remain free of any central (pull the plug) online services for distribution and have created our own controls for the Tablet Magazine so that the files can be shared easily and universally read without having to buy into a service or pay for each issue (the Digital Magazine really is free, but as a bonus to a much larger package of tools and features)
The eZine will be able to be forwarded for free by any subscriber but will be tagged as property of the subscriber (it's yours sooooo no IP problems from us :) Some of the authors have requested Copyrights to their stuff so that's between you and them how you use their material. When you forward the eZine file and your friends subscribe from your copy you may get prizes or even cash. We're working on the details now. Our intent is to not stand in the way of a very viral launch.
However, full interactivity between you, the Digital Publication and FreedomsPhoenix site will require a full subscription. Please watch for the Subscriber's Tutorials to show you all of the WOW things you can do.

At the top left of the Front Page of FreedomsPhoenix you'll see in the navigation bar "Magazine/Radio/TV". This is there for testing purposes over the next 4 days before we launch in the first week of June. 

The webmaster (Tyger Gilbert) just threw some text up there as a placeholder. He's creating an editing form for me to be able to change it to whatever I want (want some 1oz FreedomsPhoenix Silver Medallions?)

Tyger won't be making any changes until Monday night while we test. We are finishing the Inaugural eZine this weekend and tweaking everything Monday and Tuesday. We may turn on the system as early as Weds. but the big push is planned for Friday June 3rd so readers will have the weekend to try it out. We can simply upgrade the file whenever we want… June 2011 1.0 can instantly become June 2011 1.1 with any corrections that are sent to us by readers and authors.
Authors that are already in the Inaugural Edition eZine:

Jacob G. Hornberger
– Libertarianism versus Statism
Walter E. Block - Advice to the next generation of libertarians
Dr. Ron Paul - Stop Raising the Debt Ceiling
Boston T. Party -
Coercion, a sociological constant
Simon Black - Expatriation: A Path To Personal Liberty
Charles Goyette
–
Restoring American Prosperity!
Marc J. Victor – Are You Really For Freedom?
Mark Nestmann – The Many Benefits of a Second Passport
Ian Freeman – Run your own radio station!
Thomas E. Woods, Jr. – Some Guy: Ron Paul Doesn't Know the Constitution
Glenn Jacobs - Power or Liberty?
L. Neil Smith - FREE AS THE AIR?
Anthony Gregory - Libertarian Strategy and Principle: A Long-Term View
Doug Casey -
Tea Partiers and Anarchists
Bill Buppert - Even Libertarians Love the Maximum State: The Myth of Limited Government
Butler Shaffer - Is There a Constitution to "Get Back To"?
Brock Lorber
- Agorists Field Exciting New Disruptive Technologies
Stefan Molyneux - The Future of Freedom is the Truth of the Past
Angela Keaton - Activist Action Packed Summer
Pete Eyre - Individual Responsibility
Scott Bieser - Illustrations, Graphics and Comic Strips
Promised articles coming from: Karen Kwiatkowski - Michael Nystrom - Gary Franchi - Terry Bressi - James Babb (emailing soon) - Vin Suprynowicz - Powell Gammill - Larken Rose (on the way)

BIG Edition HUH?
      Since this publication is Digital and can be updated when required, we have many options available to us. One of those is length. While I encouraged the authors to not send me 'a book' to publish, I didn't limit them to any length. 'Share what is important to share and take the length you need to do it'.
The first edition could easily reach over 100 pages of great articles, graphics, comic strips, illustrations and featured news and information. But it will be the readers' feedback that will greatly influence the Fourth of July edition's features and layout.

We are already 20% into the Fourth of July issue so we are counting on the feedback from the first edition to add features and correct mistakes.
We are also using the simplest and cheapest way of making the material available on as many platforms as possible ( suggested 'Reader Software' is free or .99 cents ) so that we can get off of any "Grid" the Digital Publishing industry is trying to create (Adobe and iTunes are trying to be the keepers of the files on their servers and get a cut of all transactions).
From the beginning our plan was to do everything we can to be autonomous and still provide as many features as possible on as many platforms as we can and keep it simple and user friendly. AND,… it must come from OUR servers and we maintain full access so that there isn't a "switch" that can be flipped to turn us off when we need the communication line the most (Always thinking ahead :)
We've been testing iPad 2, Motorola Zoom, Droid Smart Phones and PC computers so far and everything is working great (it also looks like the articles can be read on the Kindle and other book readers as well). We'll be listing the best FREE and nearly free Reader software available for each device along with links for the download. We are also going to be creating short tutorials on their use so that 3 minute videos can greatly increase your experience… "tap here for this, double tap here and this great and wonderful option is available" etc.
In keeping with our over all strategy, this 'platform', Digital Publishing to Tablets and other mobile devices, is much more than another advance for FreedomsPhoenix (and a cool way for us to finally pay the bills and not rely on donations,… about time :) it's a demonstration of concept (as has been most of our decades of activism) that will inspire others. Digital Publishing is a direct threat to the 'Lame-Stream Media…. the Media that is sooooo Last Century'.
I'm sure our first effort won't be perfect but the content will definitely blow people away.
We entered Walter Block's article on the Magazine page of the FreedomsPhoenix site so we can test the full interactiveness of the eZine (no one can see the full article yet) and we'll have most of the other submissions listed by Weds. so you can see how WOW! this first issue is going to be.
The Magazine articles entered on FreedomsPhoenix website allows for the total interactivity from the eZine. The articles can then link to the Comments, Email to a Friend, Letters to the Editor, and Save to Favorites features we have for subscribers. There are many other features that we have been working on for years that are now ready to be rolled out along with the Magazine. The eZine is part of a much larger package than readers may expect.
Subscriptions:
            While this is not in stone, this is what we are thinking; Maximum of One Year at a time (The Man doesn't allow for long term planning :) - an option to pay by the month at a higher rate, for those unable to buy a full year of the package, – nice premiums and incentives for various packages that will likely Max out at $100 a year (this is where 1oz FreedomsPhoenix Silver Medallions come into play). We'll have the details up early next week and phrased in a manner to avoid problems with The Man (he surely be 'awatch'n).
Below is the email sent to those that I asked to write for the Freedoms Phoenix eZine. From this introduction to the concept, you can imagine the valuable content that is available to 'Generation Next' as they mature during the Greatest Depression.
With the shared opinions and hundreds of years of combined experience shared with a simple download of a 3-6MB file, Generation Next will be armed with information that they need to navigate the coming years like never before in human history,… and be able to interact with the authors and other readers instantaneously.
Oh, and we expect (and encourage) the sharing of the file that contains the magazine (like I could stop the LOVEolutionaries anyway), as a marketing tool for the full package that requires subscription.
Each file download will have a Subscriber's mailing label (same as what you get in a mailed version of a magazine) so that when the file is forwarded those getting it know that it was courtesy of their friend  "X". If they choose to subscribe to the full package then we can see who is spreading the magazine most effectively and can even offer commissions or prizes. We have created a product that is suppose to be pirated ( like I had a choice :)
In a few days it will be 6 years that we have been developing FreedomsPhoenix as a very unique tool. What was in our minds then is almost completed and will allow us to dream even bigger. Our development has been slow and deliberate. We knew that communication lines of our movement would be under constant attack and that when we needed to communicate with each other the most, we might not be able to. FreedomsPhoenix was developed from the beginning with this in mind.
We will make links to subscribers' Tutorials available for everyone so you can be blown away with what you will be able to do to influence the world that YOU live in.
So get ready,… you're going to get a view from the inside… "We Know the Truth"
Below - is the email sent to those that I hoped would wish to communicate with "Generation Next"... almost all said yes, and the others you'll likely see in future editions.

==============================

Summary: You are invited to be part of the first FreedomsPhoenix eZine.
Publication Date: June 2011 Inaugural Edition
Submission Deadline: Sunday May 29th
Distribution Date: First Week in June
Options: The first Four Editions are under production now. After the first four monthly eZines we will evaluate the possibility of more than one edition per month.
Those behind the development of FreedomsPhoenix have always been on the cutting edge of technology in delivering the message of liberty.
In the early 90's we began publishing our own newspapers, by the mid-90's we were using the World Wide Web to promote libertarian ideals several elections before such methods became the norm.
By 2004 we had combined Newspaper Print with a sister online version http://westernlibertarian.org/paper/WLA%20Complete%2032pg%20low%20res.pdf
Once Internet video was made popularly available in 2005 we knew our decade old plans for how to make use of the Internet was possible. www.FreedomsPhoenix.com was born.
Now, with the birth of the tablet computer, we are ready to take the next step and be one of the first to offer the Liberty Message in an interactive multi-media format that has been
anticipated for
decades.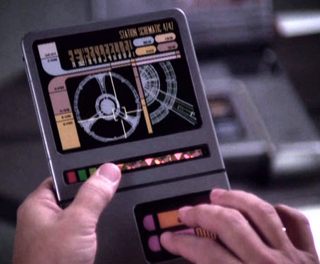 Since learning of the collaboration between Adobe and Wired Magazine,  http://www.youtube.com/watch?v=wwFbwHaP5tE&feature=related the staff at FreedomsPhoenix has been hard at work creating templates for a FreedomsPhoenix eZine that will be available for download as a fully interactive "page turner" of a new FreedomsPhoenix product that features the editorial content in support of liberty.
FreedomsPhoenix, the News Site, intentionally encouraged the participation of non-libertarian writers so that a direct comparison could be made while non-libertarian writers and their supporters were exposed to libertarianism and could directly experience the real free-market of ideas.
FreedomsPhoenix eZine is a totally different platform with a different mission. The Cover art will be an ongoing Graphic Novel illustrated by Scott Bieser. Our downloadable eZine will highlight the best and the brightest minds advocating liberty to our extensive database that represents many roots of the freedom movement in America and even around the world (FreedomsPhoenix is translated into 39 languages)
Arabic
You are invited to participate in this project because of your demonstrated ability to make the clear argument for liberty. You are also a valuable resource for newly awakened minds that need to know what you have to teach them and we have direct access to many active and energetic open minds ready for the next phase of social evolution.
In addition to the eZine we have extensive opportunities to promote your work and projects on FreedomsPhoenix.com, our Radio Show http://www.freedomsphoenix.com/Program-Page.htm?No=0001 & Freedoms Phoenix Speakers Bureau Special Edition That we'll be updating for the project to help with the promotion of our writers for other writing and speaking opportunities.
http://www.freedomsphoenix.com/FreedomsPhoenix_Speakers_Bureau.htm?EdNo=229
Our first issue is scheduled to be the June 2011 Inaugural Edition that has a deadline of Sunday May 29th for articles and graphics with a target online distribution of Friday June 3rd.
Please expect a phone call from me over the next few days to encourage your participation in this high quality and innovative presentation of information that will be of great use to those individuals that not only seek such information, and can be counted on to share it, but also have proven themselves to be deserving of the liberty that we advocate.
Peace,
Ernie


---