Donated RV: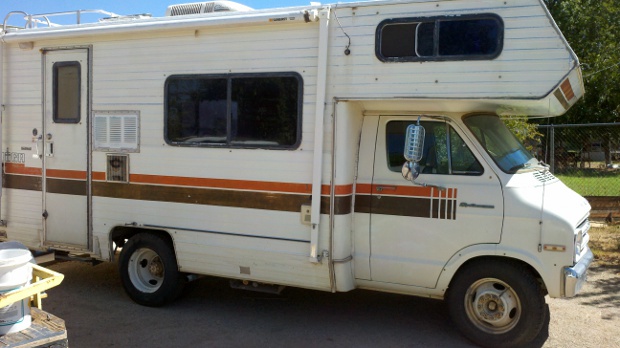 Prep Work-
Washing, scraping, wet sanding, and taping:

Application of Primer Coat:
Ready for Painting!:
We are planning on having the Freedom's Phoenix RV done and ready to go within a week, which includes application of the base color(s), then logo'd/wrapped with the Freedom's Phoenix website, and also various QR Codes. We will also outfit the inside of the RV with a mobile studio so that we can do remote broadcasts at various events. Stay tuned for updates...
---