July 8th Guest Hosted by Barry Hess shares the secrets behind political polling. July 15th Ernest Hancock details how a Gold Medallion is being created by the State of Arizona & RonPaulRevolution update
---
Hour 1 - 3
"Declare Your Independence" Radio Archive -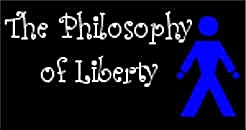 The Revolution will not be televised,...
but it will be YouTubed!
2008 - The Year That The People Saved America,...
or at least pointed out that it needed saving.
Sunday, July 8, 2007
Barry Hess (former candidate for Arizona Governor as a Libertarian) explains how Political Polling is really conducted.
Guest: Barry Hess
Subject: Political Polls
Sunday, July 15, 2007
Ernest Hancock
shares the little secret behind new legislation that was passed in Arizona to create Gold "Medallions" as a tool against the coming
Amero
. We also get a full run down and update on the *
Ron Paul Revolution
*.