Libertarian Presidential Candidate, Gary Johnson, AzUS Senate Marc Victor - / Michael Kielsky Maricopa Countty Attorney candidate (L) -Vaughn Treude (author), Al O'Malley, Derek and Devon Miller in studio to discuss local libertarian campaign
Media Type: Audio • Time: 125 Minutes and 0 Secs
---
Hour 1 - 3
Media Type: Audio • Time: 125 Minutes and 0 Secs
Hour 1 - Libertarian Presidential Candidate, Gary Johnson, reports from the campaign trail (first half hour of show) / Marc Victor US Senate Candidate Arizona (L) talks about his campaign and his closing arguments yesterday in a nationally televized criminal case.

Hour 2 - Vaughn Treude (local Phoenix activist and author) on bitcoins, energy and his new book "Centrifugal Force".

Hour 3 - Al O'Malley, Derek and Devon Miller in studio to discuss local libertarian campaign. Michael Kielsky, candidate for Maricopa County Attorney talks on air to his young supporters.

October 17th, 2012

Declare Your Independence with Ernest Hancock
9 a.m. - Noon (EST)

Studio Line: 602-264-2800
Hour 1
First Half Hour: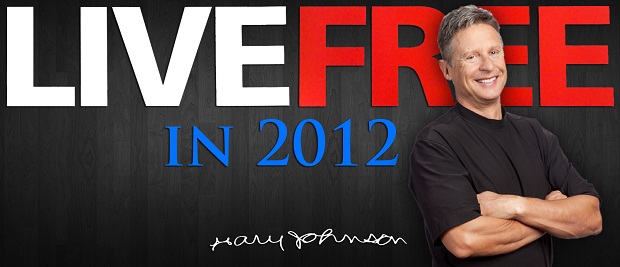 Gary Johnson
Libertarian Candidate for President
2nd Half Hour:
Al'Omalley and Derek and Devon Miller
-- In Studio --

Local high school students get involved in libertarian campaigns and come in studio to provide an update on their activism
2012-10-17 Hour 1 Gary Johnson
(Libertarian Candidate for President)
(Video Archive):

---
Hour 2
Hour 2
Vaughn Treude
-- In Studio --
President, Nakota Publishing
Science Fiction, Fantasy and More
New Book (on Kindle):
Centrifugal Force



2012-10-17 Hour 2 Vaughn Treude
(science fiction author and software coder)
(Video Archive):

---
Hour 3
Hour 3
Al O'Malley, Derek Miller, Devon Miller
High School Students and Local Libertarian Activists
Report on recent activism, libertarian campaign, elections
2012-10-17 Hour 3 Al O'Malley, and
Derek and Devon Miller in studio
(Video Archive):