Hour 3
2014-03-12 Hour 3 Sean Turzanski (Video Archive):

2014-03-12 Hour 4 BONUS Sean Turzanski (Video Archive):

2014-03-12 Hour 4 BONUS Sean Turzanski Bonus from Ernest Hancock on Vimeo.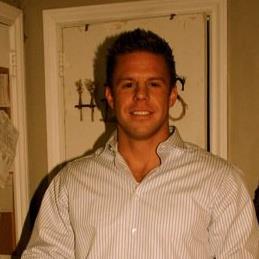 Sean Turzanski
Sean Turzanski, in jail for minor offense, witnesses the torture, murder, and cover up of a fellow inmate at the Burlington County Detention Center. Sean will discuss what he did to expose the cover up, and how the 'authorities' responded...
Statement from Sean Turzanski about the torture and murder of Robert Taylor: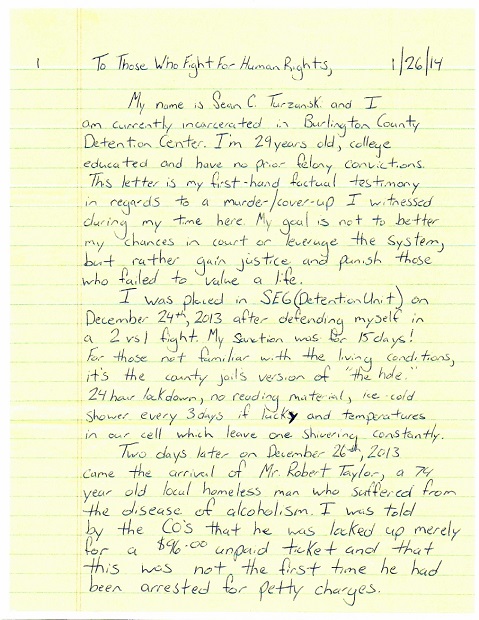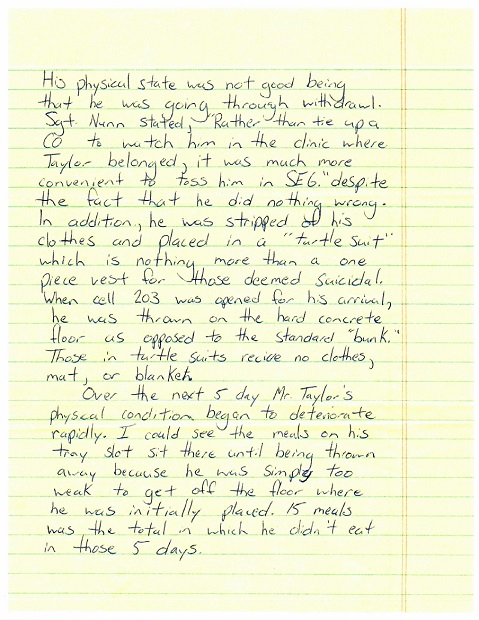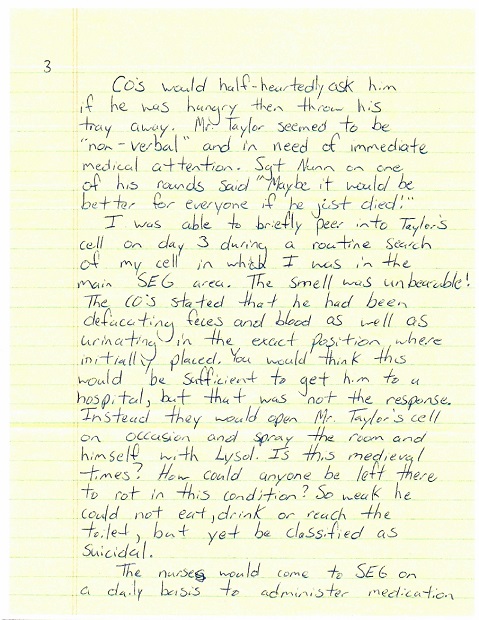 Also, here is a link to a story in the Trentonian:
And another story in the Trentonian:
BREAKING: Death Sentence for a $96 ticket:

Special thanks to
http://njweedman.com/
for bringing us this story.
In this video Luke Rudkowski interviews Ed Forchion the NJ Weed Man after he was recently released from jail and was given a shocking letter from a fellow inmate. The letter details gross misconduct and neglect on behave of correctional officers which some are saying resulted in the murder of a fellow inmate. The inmate who released the story to the public was put into solitary confinement for writing this letter.
____________________________________________
FBI had urged arrest of Sheriff Joe Arpaio, but quashed
(From AzCentral.Com)

Federal investigators concluded there was sufficient evidence to bring charges against public officials during their years-long abuse-of-power investigation targeting Maricopa County law-enforcement agencies, according to heavily redacted records obtained by The Arizona Republic.
The records indicate that FBI agents found probable cause to recommend felony counts of obstructing criminal investigations of prosecutions, theft by threats, tampering with witnesses, perjury and theft by extortion.
Ultimately, federal prosecutors in August 2012 closed the three-year FBI criminal investigation and grand-jury probe into Sheriff Joe Arpaio, former County Attorney Andrew Thomas and their top deputies, saying there would be no indictments due to a lack of evidence or an insurmountable burden of proof....
Read the full story
here