Drew Phillips (In Studio) provides updates to Freedom's Phoenix Studio - Harris Kenny (Aleph Objects/Lulzbot 3D Printer) gives an update on their 3D printers - Sheriff Richard Mack (CSPOA) provides an update on his health after Heart Attack
Media Type: Audio • Time: 162 Minutes and 0 Secs
---
Hour 1 - 3
Media Type: Audio • Time: 162 Minutes and 0 Secs
Hour 1 -- Drew Phillips - In Studio - Update on new tech and updates in Freedom's Phoenix studio
Hour 2 -- Harris Kenny (Aleph Objects/Lulzbot 3D Printers) gives an update on their 3D printers and what's new
Hour 3 -- Sheriff Richard Mack (CSPOA) provides an update on his health after suffering a life-threatening heart attack & how we can help (http://www.gofundme.com/helpsheriffmack)
CALL IN TO SHOW: 602-264-2800
February 3rd, 2015
Declare Your Independence with Ernest Hancock
on LRN.FM / Monday - Friday
9 a.m. - Noon (EST)
Studio Line: 602-264-2800
Hour 1
2015-02-03 Hour 1 Drew Phillips (Video Archive):
2015-02-03 Hour 1 Drew Phillips from Ernest Hancock on Vimeo.
Drew Phillips - In Studio
Topics Discussed...
Turbocharged quad-core Raspberry Pi 2 unleashed, global geekgasm likely
El Reg lays claws on new ARM Cortex-A7-powered fruity titchy-computer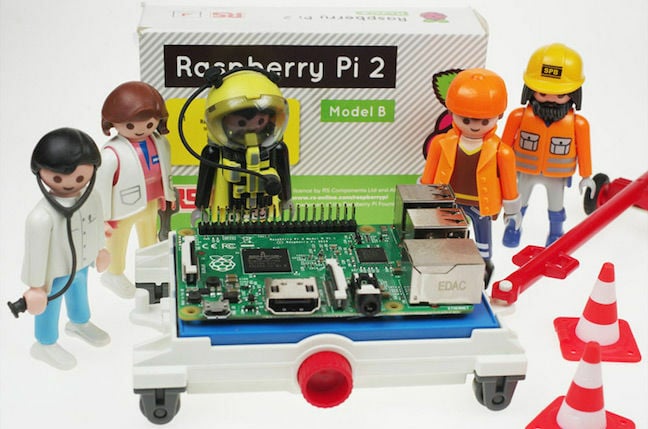 Pics The Raspberry Pi Foundation is likely to provoke a global geekgasm today with the surprise release of the Raspberry Pi 2 Model B. It's a turbocharged version of the Pi B+, boasting a new Broadcom BCM2836 900MHz quad-core system-on-chip with 1GB of RAM – all of which will drive performance "at least 6x" that of the B+.
Speaking to The Register last week, foundation head honcho Eben Upton said: "I think it's a usable PC now. It was always the case that you could use a Raspberry Pi 1 as a PC but you had to say 'this is a great PC in so far as it cost me 35 bucks'. We've removed the caveat that you had to be a bit forgiving with it. Now it's just good."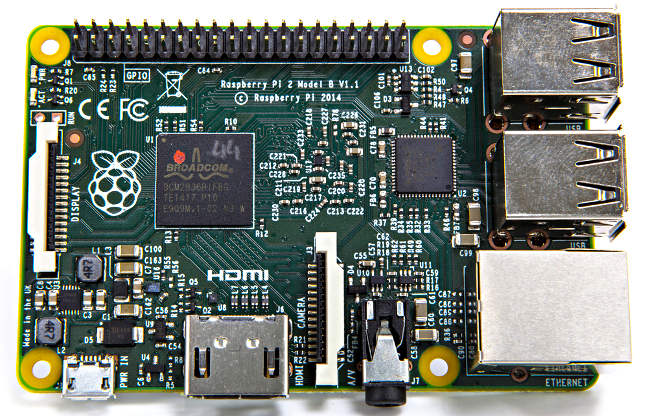 The Raspberry Pi 2 Model B. Click to embiggen
Outwardly, there's little to distinguish the Pi 2 from the Pi 1 Model B+, as it's now designated.
At its heart, though, is the BCM2836 SoC, which according to Upton has been in development for a couple of years. It's "very, very similar" to its predecessor – the BCM2835 – but with four cores and "a little tweak to allow us to address the gig of RAM," he explained.
The BCM2835, as used in previous Pis, is a Broadcom GPU – the VideoCore IV – with a single 700MHz 32-bit ARM1176JZF-S application core glued in to run software. The system-on-chip is shipped with 256MB or 512MB of RAM stacked on top.
The new BCM2836, on the other hand, contains four 32-bit ARMv7 Cortex-A7 cores with 1GB of RAM (and the same VideoCore IV GPU).
CLICK HERE to read the rest of the story
---
Hour 2
Hour 2
2015-02-03 Hour 2 Harris Kenny (Video Archive):
2015-02-03 Hour 2 Harris Kenny from Ernest Hancock on Vimeo.
Harris Kenny
Communications Manager - Aleph Objects
Webpages:
Harris has diverse management and enterprise technology consulting experience working with companies ranging from start-ups through the Fortune 500, spanning the professional and financial services, manufacturing and distribution, and education industries. Some of his print and media appearances include: The Wall Street Journal, National Public Radio, Al Jazeera, and The World Bank.
About Aleph Objects...
Aleph Objects, Inc., is a Free Software and Open Source Hardware company founded in January 2011 and headquartered in Loveland, Colorado, USA.
Frustrated by the status quo, Aleph Objects, Inc. began with the goal to allow people the freedom they need to get the job done -- specifically, the job of conceiving, creating, and manufacturing prototypes and projects. Built upon the philosophy of freedom, Aleph Objects, Inc., the parent company of LulzBot and based in Loveland, Colorado, develops and manufactures a line of open desktop 3D printers.
About Lulzbot 3D Desktop Printers...
Proven Technology
From Fortune 500 companies and Ivy League schools to makers and hackers, people around the world rely on LulzBot 3D printers to get the job done. Thanks to our global community of developers, at Aleph Objects we offer proven solutions that have been thoroughly tested by the Open Source community. From the firmware down to our bill of materials, you can see how it all works for your projects, curricula, commercial products, and much more. We can't wait to see what you do next.
Open for All
Frustrated by the status quo, we started a company that respects your freedom to get the job done. Our robust LulzBot products embody the spirit of the Free Software and Open Source Hardware. We are proud to partner with the Open Source Hardware Association (OSHWA.org) and offer the first hardware product, and still the only 3D printer, certified by the Free Software Foundation (FSF.org) to Respect Your Freedom. We are committed to putting the power back in your hands. That's why our products come complete with printer designs, specifications, and documentation so your machine can be modified and upgraded as we advance technology together.
Your Role
Have something to share? We value and regularly incorporate community feedback and would love to hear it. Like you, we believe in freedom of expression, and your feedback will be respected and heard.
LulzBot Mini 3D Printer - $1,350.00 - View Details
LulzBot KITTAZ 3D Printer - $1,595.00 - View Details
LulzBot TAZ 4 3D Printer - $2,194.95 - View Details
________________________________________________________
Review: LulzBot Mini 3D printer delivers outstanding details (January 14th, 2015)
http://www.computerworld.com/article/2868817/review-lulzbot-mini-3d-printer-delivers-outstanding-details.html
There are about a dozen metrics by which I judge 3D printers when testing them, including speed, noise and the materials with which they can print.
But, none of the latter attributes compares in importance with a printer's ability to produce objects with precision and accuracy. It is in that one area that the new LulzBot Mini 3D printer excels.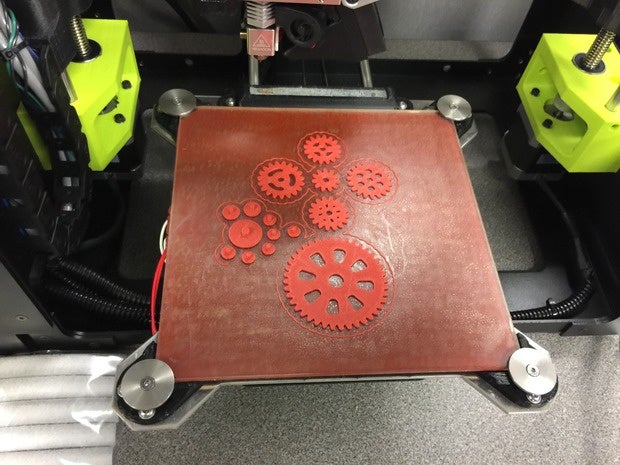 Computerworld - Gears and sprockets printed by the LulzBot Mini. Note the precision.
Aleph Objects unveiled the LulzBot Mini at International CES last week. The machine will be available on Jan. 22 at a retail price of $1,350.
The printer is "mini" in that it's smaller than previous LulzBot machines, though there are other 3D printers that are similar in size. However, at 17-in. x 13.4-in. x 15.2-in., the LulzBot Mini does fit nicely on a desktop, where other printers can often monopolize space.
It also weighs just 19 pounds. The last "desktop" printer I reviewed, the da Vinci 1.0 AiO all-in-one 3D printer, nearly threw my back out when I pulled the 60-pound machine from its shipping box.
Being smaller, the LulzBot Mini's build area is also more restricted than some other mid-range 3D printers. It offers an area of 6-in. x 6-in. x 6.2-in.
The RepRap-style 3D printer presents an open, no-frills chassis compared with the da Vinci, or other printers from the likes of 3D Systems or Makerbot. Many other 3D printers are fully enclosed in handsome cases with transparent, hinged front doors; on the da Vinci, even the plastic filament came in a pop-in cartridge.
In contrast, the LulzBot Mini uses an open reel of thermoplastic filament that hangs off a hook on top of the machine like a towel in a gym locker room. But it works just fine -- and isn't that what really matters?
Like other RepRap-style printers (RepRap meaning it can print most of its own parts), the Lulzbot Mini uses open source hardware and open source CAD software.
While simple, the LulzBot Mini offers a solid design with a riveted matte black steel frame. Another great feature on this printer is the plastic polyetherimide (PEI) film that covers the heated borosilicate glass bed. The PEI film helps objects adhere to the platform when heated, but once they are cooled, they easily detach. In fact, I've never had as easy a time removing something from a print platform as I did with this machine.
Set up is simple. All that's required after removing the LulzBot Mini 3D printer from the box is to remove several blocks of protective styrofoam. Once that's done, just hang the spool of thermoplastic filament, feed it into the print head, download the open source software to your computer, connect the USB cord and you're ready to print. I had the machine up and running in about 15 minutes.
CLICK HERE for the rest of the article
---
Hour 3
Hour 3
2015-02-03 Hour 3 Sheriff Richard Mack
(Video Archive):
2015-02-03 Hour 3 Sheriff Richard Mack from Ernest Hancock on Vimeo.
Sheriff Richard Mack
Founder and President of C.S.P.O.A. (Constitutional Sheriffs Peace Officers Association)
Webpages:
Sheriff's Life on the Line
(click on Donate Now button below to help)
I am the son of Sheriff Richard Mack. Some of his
friends came to me wanting to help my dad by posting the following news description that they wrote:

Every day law enforcement officers put their lives on the line for the rest of us, in their line of duty. Richard did that for 10 years as a police officer and for 8 years as an elected sheriff, and he hasn't stopped since, working in various ways to serve and protect fellow citizens. He fought in and won a landmark court case which has become the basis of legislation with provisions for additional protection. He has diligently been dedicated to educating individuals in the public about their rights. He has developed training for sheriffs, urging them to be courageous in protecting and defending the rights of local people and to be peace keeping officers. Often using his own personal resources to make trips, Sheriff Richard Mack has been traveling extensively, responding to those who request his assistance -- but now he needs ours.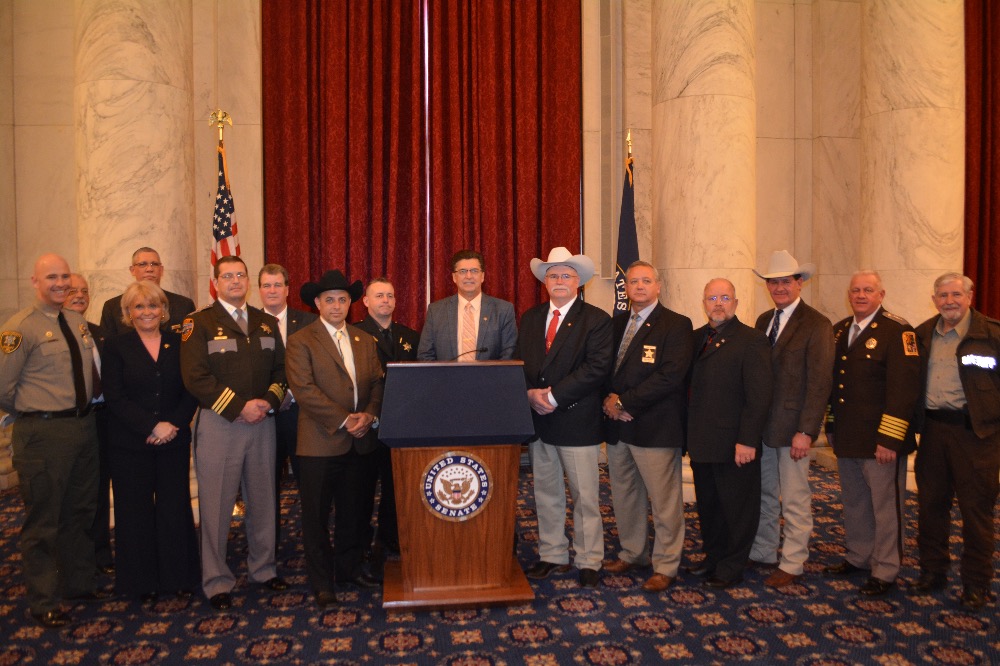 A little over a week ago the heart with which he has given so much to others gave way on him and resulted in a cardiac medical emergency that is ongoing. This is happening only weeks after his wife was hospitalized for a very serious health issue. Their modest personal resources alone aren't sufficient to carry them through these crises. With the family's permission, we (local friends) are dispensing this call for help, to ask for your financial contributions. We are confident that you will want to be a part of the recovery process, to put a stop to Sheriff Mack's challenges......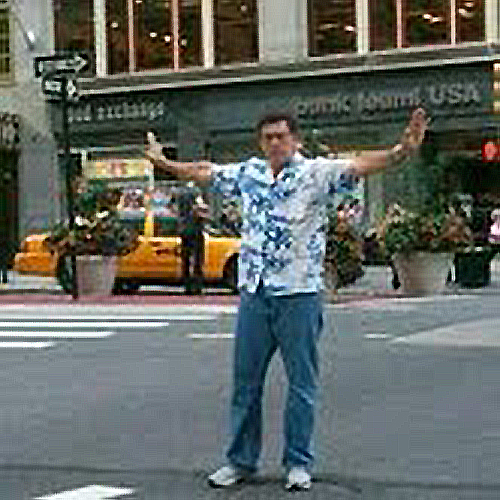 and help him bounce back to great health and work!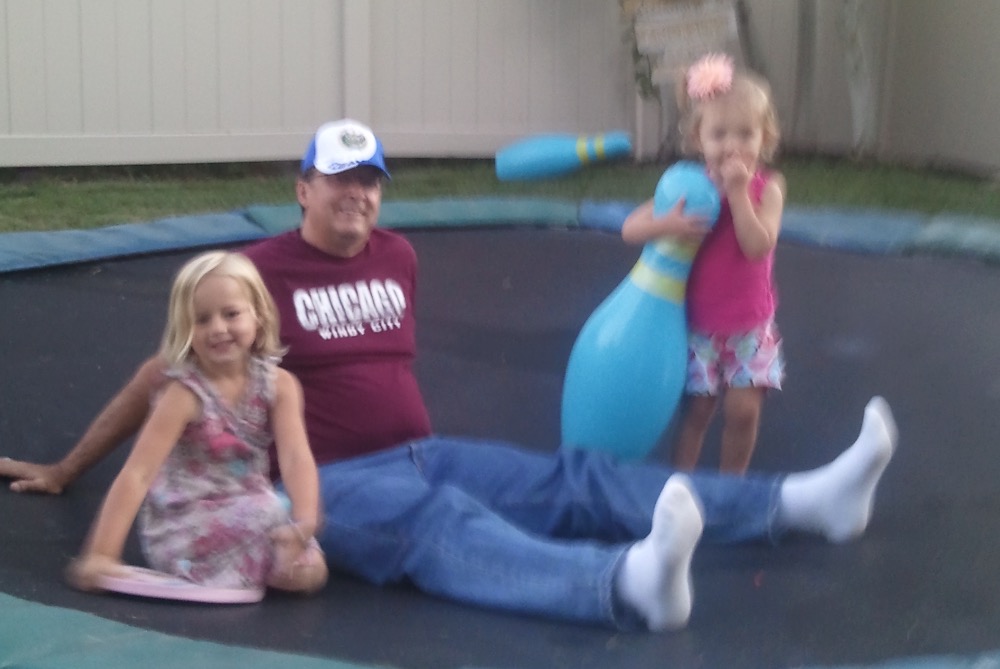 Richard now needs some very special medical attention. We don't know how much money will be required for him to recuperate and rehabilitate or when he will be able to work again, so the amount of the goal is just an estimate for the first step and may need to be adjusted as time goes on.

He is not happy, of course, that he needs to be quiet and rest and that he is not able to work according to his values. Those of us who have been fortunate enough to know him personally can attest to his humility, integrity, courage, servant spirit, and passion about people being free. We can see that he is driven by his love of God, his beautiful wife of 40 years, their 5 children and 12 grandchildren, and his love of and compassion for humanity.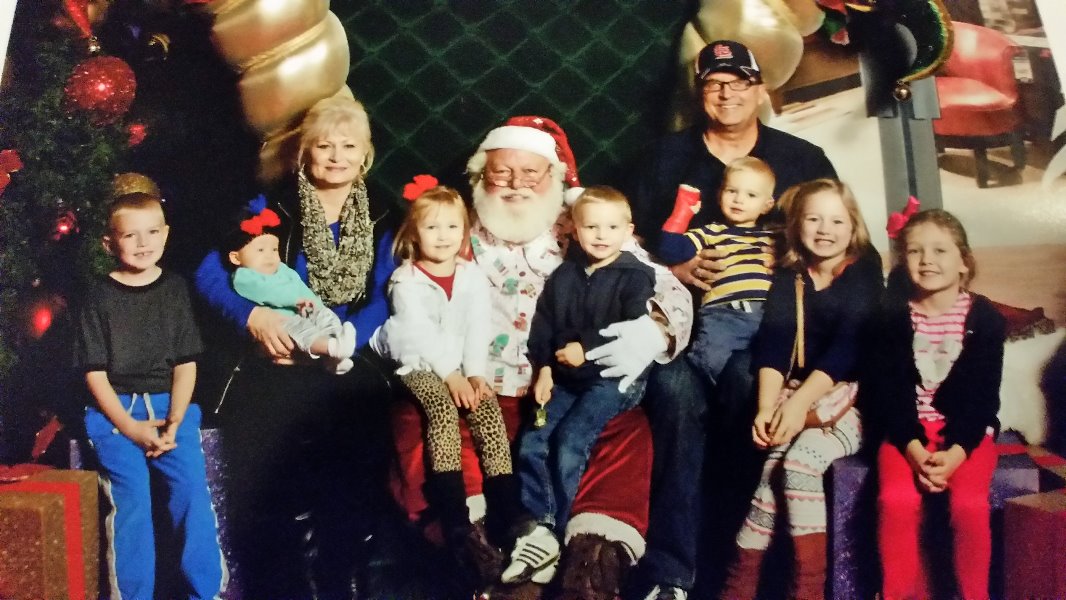 Thank you so much for helping as you are able and for sharing this need with all your friends on Facebook, Twitter, etc. Please click on the "poster" icon at the bottom of this page to print nice fliers and distribute them or maybe post on bulletin boards at your work, church, and local stores. Monies will go into the Richard Mack account at Wells Fargo Bank. Please send an e-mail if you want more information. Let's work together to send him a message:

Come on, Sheriff Mack, we are not kidding around...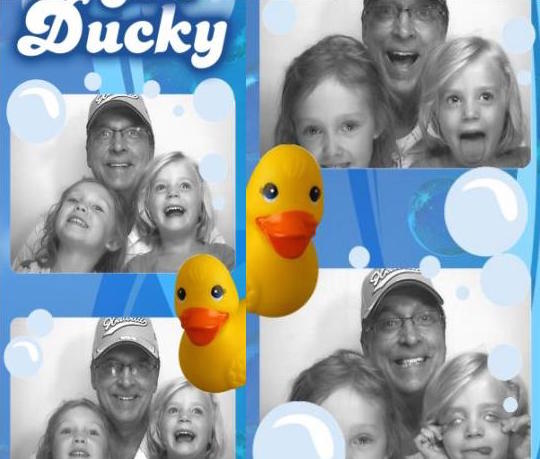 We want you totally well and back to work, like this...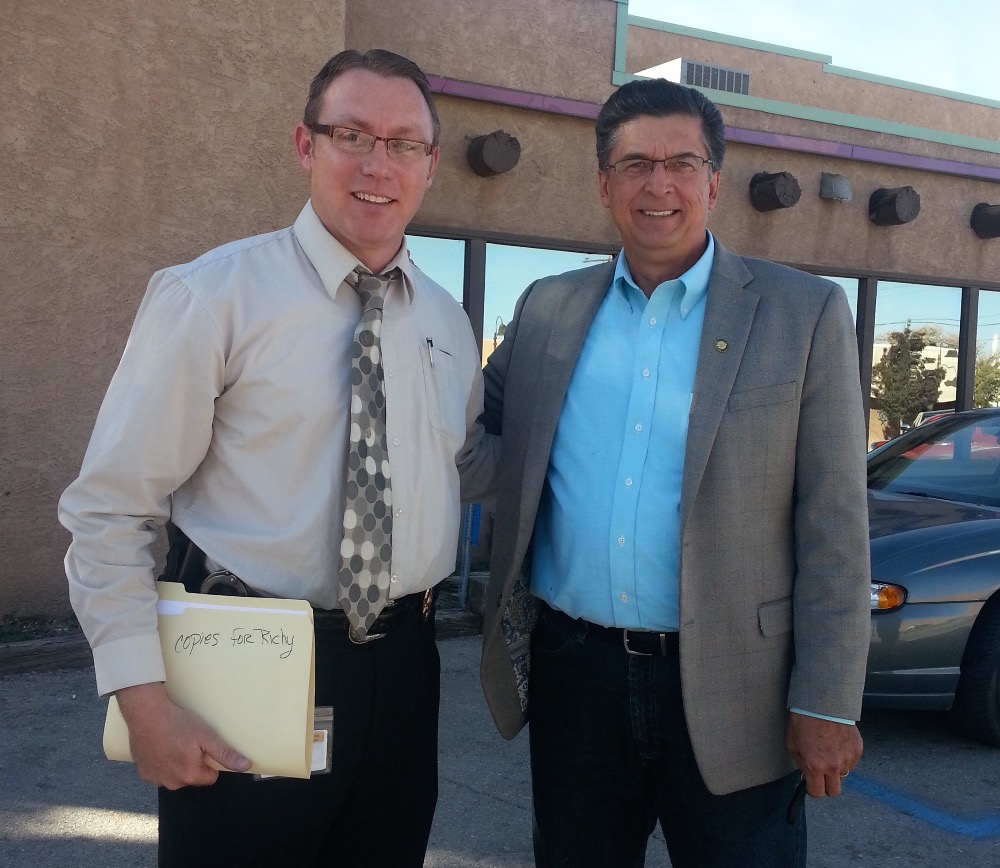 and this... You're an American Hero! We're behind you and staying with you to see you through to great health, for as long as it takes!

_________________________________________________
UPDATE #1 - February 1st, 2015:
We, as local friends, are so grateful for each person stepping forward to participate in fundraising for Sheriff Mack. Many are asking how he is doing, so we thought you would like to hear a word directly from him. Then we would like to hear from you about ways to arrange additional fundraising activities offline or with any suggestions for this project. Please send an e-mail through the icon by Jimmy's photo, or call 480-247-1124. Thank you! Here's Sheriff Mack:
A word from Sheriff Mack:
My wife and I are touched with every word of encouragement and donation. Thank you! I am mostly at home and resting a lot, thankful to have a second chance at life. There are up's and down's day to day. Overall, I'm a long way from being back to my normal state of health, but I am happy that this week I saw a doctor who offers hope of his guiding me in that direction. Since it appears that recovery will take a good deal of time with associated expenses, I struggle to not feel stress – both the stress of thinking about huge hospital and other medical bills as well as regular living expenses while I am unable to work -- and also the stress of not being able to accomplish what I am so passionate about doing for others. It is difficult and humbling to say that we need your help, but we do. Please keep us in your prayers and stay with us for the duration of this fight.