PODCAST = Ernest interviews James Corbett (The Corbett Report) on a variety of world news headlines.Topics include Federal Reserve, Kashmir/Hong Kong, Censorship, Drifting Toward War, etc...
Media Type: Audio • Time: 61 Minutes and 01 Secs
---
Hour 1 - 3
Media Type: Audio • Time: 61 Minutes and 01 Secs
Broadcast Date: August 21st, 2019
PODCAST - Ernest interviews James Corbett (The Corbett Report) on a variety of world news headlines.Topics include Space Wars, Federal Reserve, Conspiracy Theorists = Terrorists, Kashmir/Hong Kong, Epstein, Censorship, Drifting Toward War, etc...
Declare Your Independence w/ Ernest Hancock Radio Show is now live video streaming on multiple platforms, including the front page of Freedom's Phoenix, DLive, Twitch, YouTube, Facebook...
Here are the links:
http://www.freedomsphoenix.com/ (UPPER LEFT-HAND COLUMN OF FREEDOM'S PHOENIX, JUST UNDER THE ROBERTS & ROBERTS BANNER AD (**PLEASE NOTE**THE PLAYER IS ONLY ACTIVE DURING THE PODCAST)
https://dlive.tv/ErnestHancock
https://www.twitch.tv/ernesthancock
https://www.youtube.com/channel/UCNSOtoyJmVgwFxHGJcHyW_w/live
https://www.facebook.com/ernest.hancock.31
CALL IN TO SHOW: 602-264-2800
-30-
The Corbett Report:
https://ipfs.io/ipns/QmNqHuSVuufkBKK1LHtoUmKETobZriC1o5uoiXSoLX2i3K/
All James Corbett videos:
https://ipfs.io/ipns/QmNqHuSVuufkBKK1LHtoUmKETobZriC1o5uoiXSoLX2i3K/mp4
All James Corbett audio files:
https://ipfs.io/ipns/QmNqHuSVuufkBKK1LHtoUmKETobZriC1o5uoiXSoLX2i3K/mp3
Pirates Without Borders:
https://ipfs.io/ipns/QmTHfBRjU826uZxDvwfV9ZzM7pCg71bMYVTgLFVvsZZwPJ/
Freedoms Phoenix IPFS Version:
https://ipfs.io/ipns/QmW6iyZ27fYAwd15CQ9nDkLhZPa5QsfbZ8EuSoncHgwA8Y/
Letters of Marque Paperback
AVAILABLE ON AMAZON NOW BY CLICKING HERE!
Letters of Marque Paperback – September 25, 2018
by Marque dePlume (Author)
"The Crown calls it 'piracy' to explore frontiers beyond its grasp. So the time has come to define the conduct among pirates." Captain Marque
http://pirateswithoutborders.com/
Join us 'Above the Grid'
================================
PODCAST
Video of Show:
James Corbett
The Corbett Report
Webpage: CorbettReport.Com
The Corbett Report is an independent, listener-supported alternative news source. It operates on the principle of open source intelligence and provides podcasts, interviews, articles and videos about breaking news and important issues from 9/11 Truth and false flag terror to the Big Brother police state, eugenics, geopolitics, the central banking fraud and more.
James Corbett presents at TEDxGroningen
The Corbett Report is edited, webmastered, written, produced and hosted by James Corbett.
James Corbett has been living and working in Japan since 2004. He started The Corbett Report website in 2007 as an outlet for independent critical analysis of politics, society, history, and economics. Since then he has written, recorded and edited thousands of hours of audio and video media for the website, including a podcast and several regular online video series. He is the lead editorial writer for The International Forecaster, the e-newsletter created by the late Bob Chapman.
His work has been carried online by a wide variety of websites and his videos have garnered over 50,000,000 views on YouTube alone. His satirical piece on the discrepancies in the official account of September 11th, "9/11: A Conspiracy Theory" was posted to the web on September 11, 2011 and has so far been viewed nearly 3 million times.
For more information about Corbett and his background, please listen to Episode 163 of The Corbett Report podcast, Meet James Corbett:
Episode 163 – Meet James Corbett
James's previous interviews on the Declare Your Independence with Ernest Hancock Radio Show:
https://www.freedomsphoenix.com/Guest-Page.htm?No=01092
============================
JAMES CORBETT'S LATEST VIDEOS…
https://www.corbettreport.com/category/videos/...
Interview 1472 – Kashmir in Crisis with Mohamad Junaid
Corbett • 08/21/2019 • 4 Comments
The Indian government has created a crisis by stripping the state of Jammu and Kashmir of its former semi-autonomy and splitting it into two territories. What are the roots of this crisis and what can we expect to develop in this volatile region? Joining us to dissect the past, present and future of Kashmir is Kashmiri scholar Mohamad Junaid of the Massachusetts College of Liberal Arts.
Corbett • 08/16/2019 • 80 Comments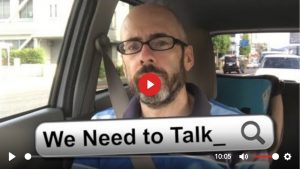 Why does no one seem to understand the bigger picture of search algorithm manipulation. This isn't about being able to work around search blacklists to find certain information, it's about how we are being steered toward a future where we will not have control over search results at all. We will ask our computer oracles a question and we will get one pre-approved answer. This is the nightmare future we are stumbling into, and (almost) no one seems to get it.
Suicided: The Final Days of Jeffrey Epstein
Corbett • 08/15/2019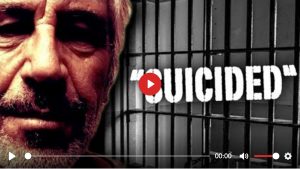 In this in-depth exploration of the death (?) of Jeffrey Epstein (?), James and The Corbett Report community members tackle 3 questions: What do we know about this incident? What do we not know? And what does it all mean?
Corbett • 08/13/2019 • 56 Comments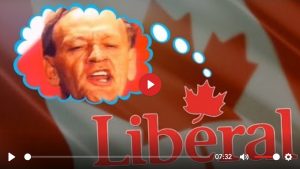 So I recently recalled my first false flag theory, formulated as a joke in response to a junior high school homework assignment. What was your first sign that you were an outside-the-box thinker? Chime in in the comments below.
I Am Doing a Report on Epstein's Death and I Need Your Help
Corbett • 08/11/2019 • 256 Comments
As you know by now, Jeffrey Epstein was found dead in his cell on Saturday morning. Officials have already ruled the death a suicide. I am working on a report about the circumstances of Epstein's death, but I need your help to compile the data about this incident as it comes out. Corbett Report members are invited to join the open source investigation and leave any pertinent links to data and analysis in the comments below.
Corbett • 08/09/2019 • 47 Comments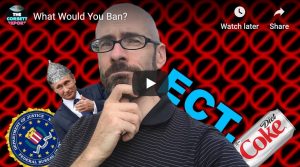 So if the FBI is calling for social media companies to ban conspiracy theory content because it is "potentially harmful," then what other kinds of content should be banned from the net? Russiagate conspiracy theories? Harmful images of people ingesting GMOs and endocrine disrupting chemicals and other toxins? What else? Feel free to chime in below!
Amerikkka, Kashmir Krisis, Humankeys – New World Next Week
Corbett • 08/09/2019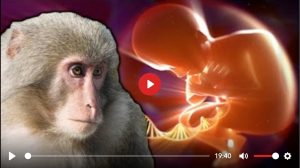 This week on the New World Next Week: Amerikkka descends into terrornoia chaos; Kashmir descends into crisis; and scientists start breeding the first human-monkey chimera.
Conspiracy Theorists Are Domestic Terrorists! – #PropagandaWatch
Corbett • 08/06/2019 • 76 Comments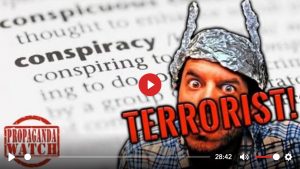 The term "conspiracy theory" was weaponized by the CIA half a century ago. At first it was merely used to marginalize those who question government narratives. But now that weapon is being loaded and pointed at our heads. Can a "conspiracy theorist" false flag be far behind? James examines the new FBI document on conspiracy theorists as domestic terrorists in this important edition of #PropagandaWatch.
YouTube Blacklists Federal Reserve Information. It's Up To YOU To Spread It!
Corbett • 08/05/2019 • 24 Comments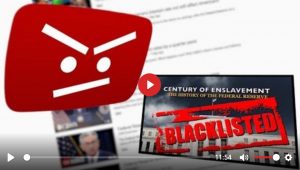 Breitbart finally covers the story of how Chris Hayes got YouTube to blacklist the search term "federal reserve" and scrub Century of Enslavement from those search results. Today, James puts out the challenge: can you break through the information blockade with good old word of mouth?
Corbett • 08/02/2019 • 4 Comments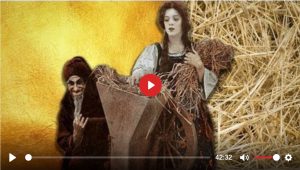 FROM 2011: In Rumpelstiltskin, the miller's daughter can rely on the magical dwarf to help her to spin straw into gold for the king. In reality there are no magical dwarves, but there are monopolistic cartel capitalists who have found the way to make the public pay through their nose for commonplace items. Welcome to the realm of artificial scarcity.
Space Wars, 9/11 Firefighters, Pfizer Patents – New World Next Week
Corbett • 08/02/2019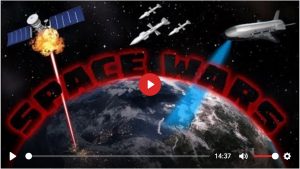 This week on the New World Next Week: The weaponization of space continues apace; a New York area fire commission calls for a new investigation of 9/11; and Pfizer spins off its generic drug division.
JAMES CORBETT'S LATEST ARTICLES…
https://www.corbettreport.com/category/articles/...
Hong Kong: Chaos Before the Order
Corbett • 08/17/2019 • 23 Comments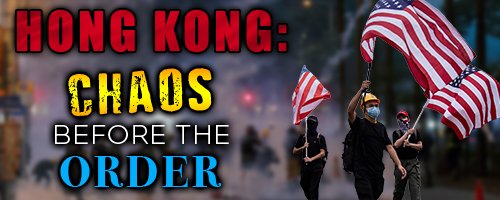 When Fox News talking head Kathleen "KT" McFarland had ex-Reagan stooge Michael Pillsbury on her "Defcon 3" web show in 2014 to discuss the so-called Umbrella Movement protests which were then raging across Hong Kong, she got more than she bargained for.
Noting that "Chinese state-owned media" were alleging that the protests were "all the fault of the Americans," she asked Pillsbury point blank: "So what do you think? It's all the Americans' fault?"
Obviously, she was expecting a simple "no." Instead, Pillsbury told her: "It's not all our fault, but we're partially involved. We have a large consulate there that's in charge of taking care of the Hong Kong Policy Act passed by Congress to ensure democracy in Hong Kong. We also have funded millions of dollars of programs through the National Endowment for Democracy to help democracy in Hong Kong. So in that sense the Chinese accusation is not totally false."
Like an old propaganda master, McFarland ignored that inconvenient answer and plowed ahead with her questions as prepared (including one that began "My former boss, Henry Kissinger, and I know he's a friend of yours as well. . ."). Regardless, the ugly truth did peek out from behind the slickly-packaged "news" propaganda, if only for a moment, and there was no putting the toothpaste back in the tube.
Five years old now, that exchange has resurfaced in the wake of the latest round of protests in Hong Kong to underscore the point that Uncle Sam does have his fingers in the HK pie and is still manipulating events there. The latest indication of US interference in HK is the brouhaha caused by US diplomat Julie Eadah, who was caught meeting with some of the protest movement's leading activists in a picture that made the rounds on Chinese social media. The picures caused a stir, with China "summon[ing] senior officials from the US consulate general in Hong Kong and lodg[ing] stern representations over the contact between US consulate officials and Hong Kong secessionist forces." The US response? You're a bunch of thugs for daring to talk about the picture!
But all of this tit-for-tat raises a string of questions: What is America's role in the current Hong Kong protest movement? Does Washington's involvement in the protests de-legitimize the movement itself? And where does that leave us, looking from the outside in at a situation like this?
Crisis in Kashmir: What Does It Mean?
Corbett • 08/10/2019 • 37 Comments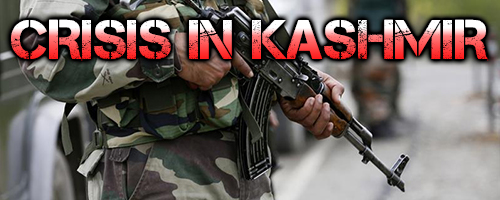 Just one short week ago, you could have been forgiven for thinking that the False Flags Over Kashmir that I wrote about in this very column in March had blown over, and that everything in the highly contentious Kashmir region connecting India, Pakistan and China was back to normal. Maybe it had all been political posturing in preparation for Indian Prime Minister Narendra Modi's reelection bid in this year's national elections, you may have thought.
But if that's what you were thinking last week, I bet you're not thinking that anymore. For you see, this past Monday all hell broke loose.
Specifically, the residents of the formerly semi-autonomous state of Jammu and Kashmir in the northern tip of Inida now find themselves living in a state that has no special status. No constitutional provision for the region to pass its own laws. No more laws preventing Indians from outside the region to buy real estate or invest in J&K. In fact, they no longer even reside in the state of Jammu and Kashmir; they now reside in one of two newly-created Union Territories, one called Jammu and Kashmir, and the other called Ladakh.
So what exactly happened this week? And what does it mean for the future of one of the most heavily-militarized and volatile geopolitical fault lines in the world?
Dueling Drills: World Powers Are Prepping For SOMETHING
Corbett • 08/03/2019 • 31 Comments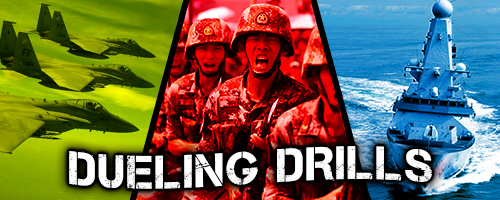 Are you keeping your eye on the news? Have you noticed any worrisome patterns lately? Do you get the sense that we're drifting toward war? And not just another Libya-style "destroy the country and leave" war, but an all-out war war?
Don't worry, you're not the only one. There have been any number of developments in the last few weeks alone that feed into this narrative.
There was the tit-for-tat tanker seizures between Britain and Iran last month (with the MSM memory-holing Britain's tit in the reporting on Iran's tat, of course), which has enabled the always-insightful Russian Foreign Ministry to conclude that the US "is simply looking for a pretext to whip up the situation" in the Persian Gulf (shocking, I know).
There is the still-escalating situation in Hong Kong, where US-backed regime change NGOs and authentically angry Hong Kongers are struggling against Beijing's encroachment on their regional autonomy (with China now warning the US to mind its own beeswax in the matter).
There was the incident late last month over South Korea, where, depending on whose side of the story you trust, South Korean forces fired warning shots on Russian military aircraft that violated their airspace or innocent Russian peace planes were totally not violating anybody's airspace and no shots were even fired.
Oh, and there's the breaking news story as I write this article about the US formally withdrawing from the INF nuclear treaty, a Cold War-era arms control deal that had hitherto limited development of mid-range ground-based nuclear missiles.
Yes, it's safe to say that the world is beginning to feel like a powder keg and each one of these incidents is a lit match.
But as bad as all of these stories sound, the reality is even worse! Let's take a look at a few recent developments that demonstrate how the world's biggest powers are prepping for something huge.
---