Stewart Rhodes (Oath Keepers) on second amendment, Virginia, red flag laws - Alex Newman (The New American) on Education; 2020 Election Cycle - Dr Judy Mikovits (PhD, Molecular Biology) on vaccine-related issues, vaccine education, Coronavirus
Media Type: Audio • Time: 193 Minutes and 0 Secs
Media Type: Audio • Time: 57 Minutes and 43 Secs
Media Type: Audio • Time: 72 Minutes and 23 Secs
---
Hour 1 - 3
Media Type: Audio • Time: 193 Minutes and 0 Secs
Hour 1 - Stewart Rhodes (Oath Keepers) on second amendment, Virginia, red flag laws
Hour 2 - Alex Newman (The New American) on Education; 2020 Election Cycle
Hour 3 - Dr Judy Mikovits (PhD, Molecular Biology) on vaccine-related issues, medical freedom, vaccine education, Coronavirus, should we be worried??, etc...
CALL IN TO SHOW: 602-264-2800
-30-
(We are transitioning all of the videos from the show to be posted on Flote, but you can find some of the older shows on DTube or Bitchute as well):
VIDEOS ON FLOTE
VIDEOS ON DTUBE
VIDEOS ON BITCHUTE
Hour 1
Stewart Rhodes
Stewart Rhodes (Founder of Oath Keepers) updates us on second amendment issues, Virginia, red flag laws, etc...
Stewart's previous interviews on the Declare Your Independence with Ernest Hancock Radio Show:
https://www.freedomsphoenix.com/Guest-Page.htm?No=00160
Webpage: https://oathkeepers.org/
Oath Keepers is a non-partisan association of current and formerly serving military, police, and first responders, who pledge to fulfill the oath all military and police take to "defend the Constitution against all enemies, foreign and domestic." That oath, mandated by Article VI of the Constitution itself, is to the Constitution, not to the politicians, and Oath Keepers declare that they will not obey unconstitutional orders, such as orders to disarm the American people, to conduct warrantless searches, or to detain Americans as "enemy combatants" in violation of their ancient right to jury trial. See the Oath Keepers Declaration of Orders We Will Not Obey for details.
Oath Keepers reaches out to both current serving and veterans to remind them of their oaths, to teach them more about the Constitution they swore to defend, and to inspire them to defend it. See below for details on how we do that. Oath Keepers also includes a membership program designated as "Associate Members", which consists of patriotic citizens who have not served in uniform but who serve now by supporting this mission with their Associate Membership and volunteer activities. Oath Keepers welcomes our Associate Members and appreciates their support of our mission.
Our motto is "Not on our watch!"
=========================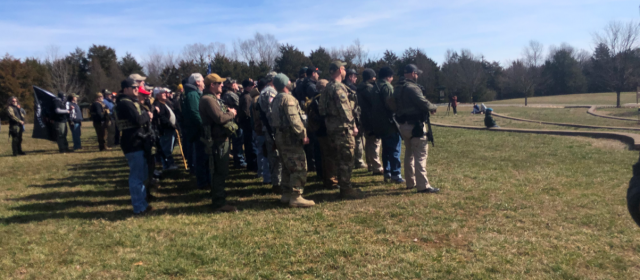 ---
Hour 2
Media Type: Audio • Time: 57 Minutes and 43 Secs
Hour 2 - Alex Newman (The New American) on Education; 2020 Election Cycle
-30-
Hour 2
Alex Newman
Alex Newman is an award-winning international journalist, foreign correspondent for The New American, educator, author, and consultant who seeks to glorify God in everything he does.
In addition to serving as president of Liberty Sentinel Media, Inc, he has written for a wide array of publications in the United States and abroad. He currently serves as a foreign correspondent for The New American magazine, contributor to the Epoch Times, a writer for WND (World Net Daily), an education writer for FreedomProject Media, a correspondent for the Law Enforcement Intelligence Brief, and much more.
He has also written for numerous newspapers and magazines such as the Gainesville Sun, Liberty magazine, The Diplomat magazine, Crisis magazine, Swiss News magazine, the Arkansas Democrat-Gazette, Sunshine State News, Campus Reform, Alachua County Today, and many more. Over his career as a journalist, he has interviewed current and former heads of state and countless other fascinating people. His work has been featured at Drudge, Breitbart, Fox News, and many other outlets. And his writing has been published in major newspapers across America.
In addition, Alex has authored and co-authored several books. One of his major works was an exposé of government schools with Dr. Samuel Blumenfeld called Crimes of the Educators published by WND Books. It was endorsed by conservative leaders ranging from Phyllis Schlafly to Ron Paul. Alex also co-wrote an exposé of Obama with some of America's leading investigative journalists including Cliff Kincaid, Trevor Loudon, Joel Gilbert, and others. He also wrote an e-book on the Deep State as well as a book exposing the World Federalist movement. Alex has presented his books on hundreds of radio and TV shows including Newsmax, One America News, the Dove Network, the Christian Television Network, the SonLife Broadcasting Network, and many more.
Alex also serves as a director for the organization Bear Witness Central, which works to protect and preserve the U.S. Constitution by educating the public in partnership with other conservative organizations. In addition, he serves on several advisory boards for education-focused organizations, including U.S. Parents Involved in Education (USPIE) and the Samuel L. Blumenfeld Foundation for Literacy. He is also a Leadership Fellow at the James Madison Institute, Florida's premier free-market think tank.
In education, Alex serves as director of G. Edward Griffin's Red Pill University. For the last seven years, Alex has also been teaching advanced economics to some of America's brightest high-school seniors through Freedom Project Academy, an accredited K-12 Christian school offering a classical education to students worldwide. He also has an education blog called The Newman Report. Before that, Alex was the top-performing field representative for the Leadership Institute, where he worked organizing conservative student groups and publications while recruiting young conservatives into the movement.
As a consultant, Alex has worked on a wide array of campaigns, ranging from political campaigns for Congress to marketing campaigns for non-profit groups and international businesses. He also spent time working in marketing and branding as Creative Director, Europe, for a leading international branding firm based in Miami.
Alex speaks regularly at conferences on topics ranging from education and economics to climate and international affairs.
Alex has a B.S. degree in journalism from the University of Florida with an emphasis on economics and international relations, as well as an A.A. degree in foreign languages from Miami-Dade College.
Alex has lived in eight countries (US, Mexico, Brazil, Switzerland, France, South Africa, Spain, Sweden) on four continents and speaks multiple languages fluently and more at varying degrees of proficiency.
His work has been cited by governments and major media outlets around the world. Alex is a frequent guest on national and international radio and TV shows, and has been on many of America's top programs including the Michael Savage show, the Janet Mefford Show, Coast to Coast, Fox News radio, The Blaze radio, the Phyllis Schlafly show, the Alex Jones Show, and many more. He is a weekly guest on the nationally syndicated Phyllis Schlafly's Eagles program as well as the nationally syndicated Inside the News program with Paul Jensen. He is also a frequent speaker on TV programs worldwide, including a weekly appearance on Poland's Christian IPP TV, and at conferences across America and beyond.
All together, Alex has reached tens of millions of people or more with the message of faith, family and freedom.
Alex is happily married and has four children. Along with his family, he currently splits his time between various places, including Europe and the United States. Webpage: https://www.thenewamerican.com/
Coming: The New American is releasing a second edition of our Rescuing Our Children Special Report in TNA next week
Alex's previous interviews on show: https://www.freedomsphoenix.com/Guest-Page.htm?No=01053
---
Hour 3
Media Type: Audio • Time: 72 Minutes and 23 Secs
Hour 3 - Dr Judy Mikovits (PhD, Molecular Biology) on vaccine-related issues, medical freedom, vaccine education, Coronavirus, should we be worried??, etc...
-30-
Hour 3
Dr. Judy Mikovits, PhD
To contact Judy: marcinc0224@gmail.com
Judy testified on a lawsuit for Racketeering and conspiracy against the CA legislators who passed the SB277 mandating toxins be inoculated in their children under the guise of vaccination and she will re-cap her testimony...Lawsuit: First-Amended-RICO-Complaint--img20160817_09071194.pdf
Judy A. Mikovits, PhD has spent her life training to be a research scientist to honor her grandfather who died of cancer when she was a teenager. Dr. Mikovits earned her BA from University of Virginia and PhD in Biochemistry and Molecular Biology from George Washington University. In her 35-year quest to understand and treat chronic diseases, she has studied immunology, natural products chemistry, epigenetics, virology and drug development. In just over twenty years she rose from an entry-level lab technician to become director of the lab of Antiviral Drug Mechanisms at the National Cancer Institute before leaving to direct the Cancer Biology program at EpiGenX Pharmaceuticals in Santa Barbara, California where she had met and married David Nolde in 2000. There in 2006, she became attracted to the plight of patients with Chronic Fatigue Syndrome and Autism. In only five years she developed the first neuroimmune institute from a concept to a reality and is primarily responsible for demonstrating the relationship between immune based inflammation and these diseases. She has published over 50 scientific papers.
Dr. Judy A. Mikovits recently founded MAR Consulting Inc. with her collaborator Dr. Frank Ruscetti.
Donate here:
2733 Madison Street, Apt B; Carlsbad, CA 92008
Or via PayPal using marcinc0224@gmail.com
Other references and webpages:
Judy's previous interviews on the Declare Your Independence with Ernest Hancock Radio Show:
https://www.freedomsphoenix.com/Guest-Page.htm?No=01359
=======================================
References and Information:
1.
Dr Judy's upcoming book (New release date March 3, 2020) can be pre-ordered on Amazon (https://www.amazon.com/dp/B07S5H6T4Q)
...............................................................
2. Robert Kennedy, Jr. Gives a HUGE Endorsement to my new book "PLAGUE OF CORRUPTION"…
https://bolenreport.com/robert-kennedy-jr-gives-a-huge-endorsement-to-my-new-book-plague-of-corruption/
FROM DR JUDY FOR TODAY'S SHOW:
Slides from Recent Medical Hope Conference: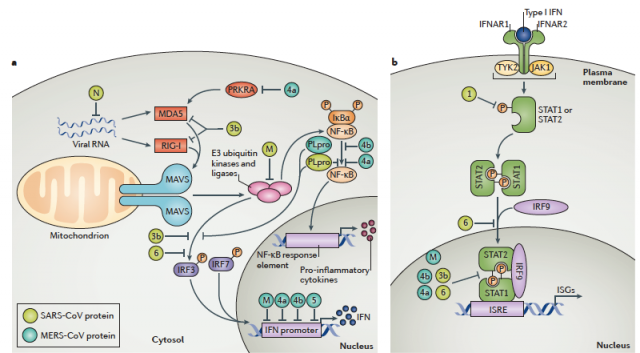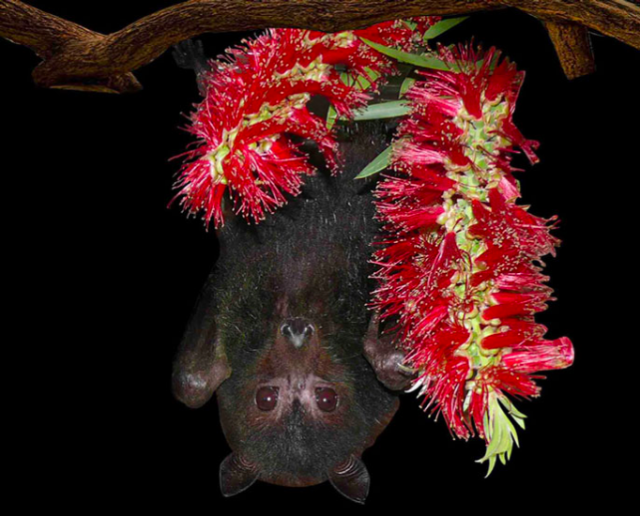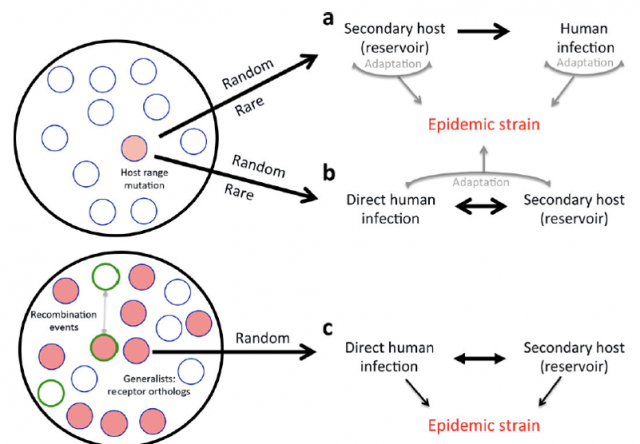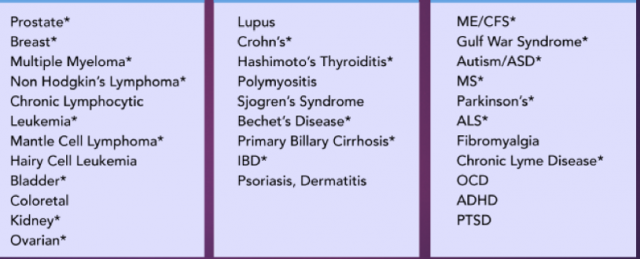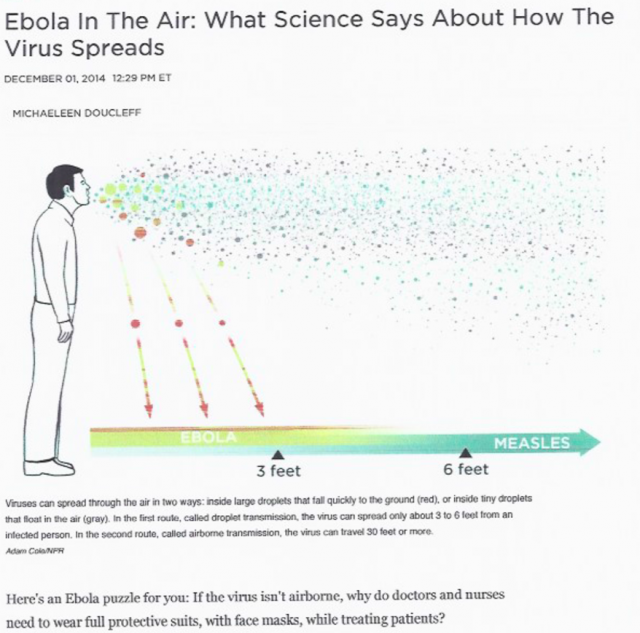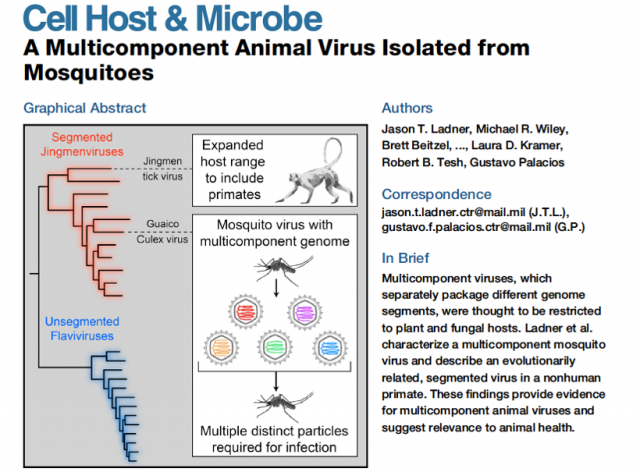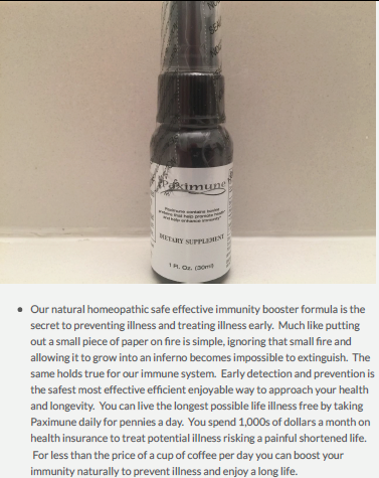 =======================================
Letters of Marque Paperback
AVAILABLE ON AMAZON NOW BY CLICKING HERE!
Letters of Marque Paperback – September 25, 2018
by Marque dePlume (Author)
"The Crown calls it 'piracy' to explore frontiers beyond its grasp. So the time has come to define the conduct among pirates." Captain Marque
http://pirateswithoutborders.com/
Join us 'Above the Grid'
IPFS:
Freedom's Phoenix - https://ipfs.io/ipns/QmW6iyZ27fYAwd15CQ9nDkLhZPa5QsfbZ8EuSoncHgwA8Y/
Pirates without Borders - https://ipfs.io/ipns/QmTHfBRjU826uZxDvwfV9ZzM7pCg71bMYVTgLFVvsZZwPJ/
The Corbett Report - https://ipfs.io/ipns/QmNqHuSVuufkBKK1LHtoUmKETobZriC1o5uoiXSoLX2i3K/
================================