Caleb DeLisle (Founder of PKT.cash) comes on to talk about their blockchain & networking project for decentralizing internet infrastructure through decentralized bandwidth marketplace - John Buttrick and Phranq Tamburri do the Trump Report
Media Type: Audio • Time: 206 Minutes and 0 Secs
Media Type: Audio • Time: 42 Minutes and 40 Secs
Media Type: Audio • Time: 110 Minutes and 0 Secs
---
Hour 1 - 3
Media Type: Audio • Time: 206 Minutes and 0 Secs
Hour 1 - Caleb DeLisle (Founder of PKT.cash) comes on to talk about their blockchain & networking project for decentralizing internet infrastructure through decentralized bandwidth marketplace
Hour 2 - Ernest Hancock takes the LOVE Bus (LoveBusLibertyTour.com) to Springerville, AZ - Bob Anderson (libertarian activist) traveling with Ernest talks about the tour and their experiences on the road in AZ. Today, they are 30 miles N of Globe, AZ
Hour 3 - John Buttrick and Phranq Tamburri do the Trump Report
-30-
Watch live stream:
Front page of Freedom's Phoenix – player on top left: https://www.freedomsphoenix.com/
https://flote.app/LoveBusLibertyTour,
https://dlive.tv/ErnestHancock,
ARCHIVED VIDEOS ON FLOTE (works on Chrome browser), DTUBE, BITCHUTE
Hour 1
Caleb DeLisle
Caleb James DeLisle is the founder of PKT.cash blockchain and networking project for decentralizing internet infrastructure through a decentralized bandwidth marketplace. Prior to PKT, Caleb founded the cjdns encrypted mesh networking project and created cryptpad.fr, the world's first collaborative online document editor with full end-to-end encryption so that the cloud company doesn't know what you're typing.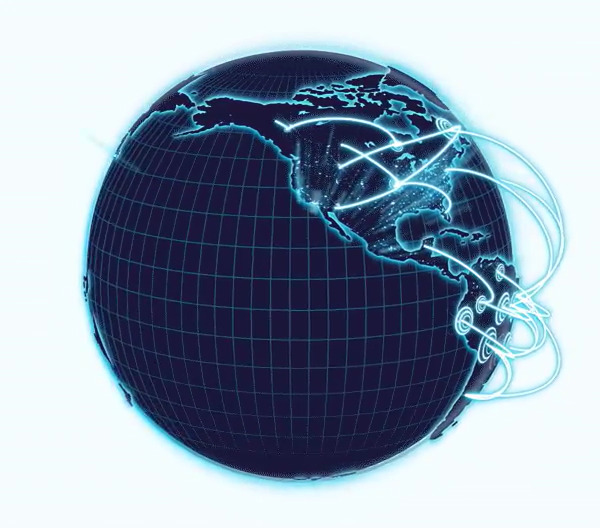 ABOUT PKT.CASH
The world's first bandwidth-hard blockchain
Features
Bandwidth-Hard - Allocating network bandwidth is required to earn mining rewards.
Networking - The more connected nodes the faster the network becomes
Scalability - Meets the demands of network operators and infrastructure providers.
The Network
The world's first bandwidth-hard blockchain protocol, built to incentivize the growth of infrastructure
PKT Network
PKT is a blockchain designed to bootstrap a decentralized bandwidth marketplace using near-free microtransactions, and artificial demand for bandwidth using the PacketCrypt bandwidth-hard proof of work algorithm. MORE DETAILS
PacketCrypt Protocol
PacketCrypt is a lightweight CPU-hard proof of work which is more efficiently mined when miners collaborate, but collaboration requires bandwidth, making it the world's first bandwidth-hard proof of work. MORE DETAILS
Announcement Mining
Casual miners use idle CPU time to generate small messages called announcements and broadcast them to block miners who pay for them. MORE DETAILS
Block Mining
Dedicated miners use specialized equipment to secure the blockchain, but the PacketCrypt algorithm allows them to do less work if they have more announcements, effectively substituting bandwidth for electricity. MORE DETAILS
PKT
PKT is a native cryptocurrency based on Bitcoin code, making it Lightning Network ready from day one. It is not a token so there is no centralized issuer and no gas fees. MORE DETAILS
Wallet
Currently there's only a text based wallet for PKT and in order to install this you need to install the PKT daemon then the wallet, then btcctl for interacting with the wallet. MORE DETAILS
Join the community
PKT is run by the community for the community. The network becomes most secure when it is populated by people just like YOU. Join the community now for updates and discussions around how to participate in this growing network. JOIN NOW
---
Hour 2
Media Type: Audio • Time: 42 Minutes and 40 Secs
Hour 2 - Ernest Hancock takes the LOVE Bus (LoveBusLibertyTour.com) to Springerville, AZ - Bob Anderson (libertarian activist) traveling with Ernest talks about the tour and their experiences on the road in AZ. Today, they are 30 miles N of Globe, AZ
-30-
Hour 2
Ernest Hancock and Bob Anderson
---
Hour 3
Media Type: Audio • Time: 110 Minutes and 0 Secs
Hour 3 - John Buttrick and Phranq Tamburri do the Trump Report
-30-
HOUR 3
Dr. Phranq Tamburri, NMD
The Trump Report
Dr. Phranq Tamburri, NMD- Prostate & Naturopathic Specialist
Dr. Tamburri specializes in the assessment of prostate cancer and its numerous treatment options. Anyone who has found themselves thrust into the 'world' of PSA screening, biopsy, and a prostate cancer diagnoses recognizes how incredibly confusing and often conflicting the solutions are.
With over a decade of clinical experience and training both as a naturopathic physician and at an early residency that included training with Mayo certified urologists, Dr. Tamburri is uniquely qualified to interpret and consult what both 'sides' of medicine are telling the patient.
He also is the only integrative physician utilizing the state of the art color Doppler ultrasound (TRUSP) to accurately image the prostate along with providing the PCA3 molecular prostate cancer urine test for a heightened assessment. Dr. Tamburri graduated in 2001 from Southwest College of Naturopathic Medicine in Tempe, Arizona. He has been professor of urology at his Alma Mater since 2002.
He is a member of the Prostate Cancer Research Institute, the American Association of Naturopathic Physicians, and the Arizona Naturopathic Medical Association. He can also be regularly seen and heard on television, radio, and as a professional lecturer on the continuing debate of PSA screening and prostate cancer options.
(480) 767-7119
Webpage: https://rockwoodnaturalmedicine.com/naturopathic-doctors/dr-phranq-tamburri-nmd/
Phranq's previous interviews on the Declare Your Independence with Ernest Hancock Radio Show:
https://www.freedomsphoenix.com/Guest-Page.htm?No=00672
SHOW NOTES:
======================================================
Letters of Marque Paperback
AVAILABLE ON AMAZON NOW BY CLICKING HERE!
Letters of Marque Paperback – September 25, 2018
by Marque dePlume (Author)
"The Crown calls it 'piracy' to explore frontiers beyond its grasp. So the time has come to define the conduct among pirates." Captain Marque
http://pirateswithoutborders.com/
Join us 'Above the Grid'
IPFS:
Freedom's Phoenix - https://ipfs.io/ipns/QmW6iyZ27fYAwd15CQ9nDkLhZPa5QsfbZ8EuSoncHgwA8Y/
Pirates without Borders - https://ipfs.io/ipns/QmTHfBRjU826uZxDvwfV9ZzM7pCg71bMYVTgLFVvsZZwPJ/
The Corbett Report - https://ipfs.io/ipns/QmNqHuSVuufkBKK1LHtoUmKETobZriC1o5uoiXSoLX2i3K/
================================