The Fed, who in recent years has been purchasing between 60-80% of the newly issued U.S. Treasuries, has been struggling to find an exit from QE realizing that the world's U.S. bond investors (primarily China and Japan) would not tolerate perpetual printing and debasement of the U.S. Dollar.
We have often speculated on this blog that exiting from QE would collapse the stock and real estate markets and hence the recovery, and therefore a clean break from QE would not be possible, UNLESS an alternative buyer of U.S. Treasuries could be found.
=========================
(These headlines added to this post 2014-02-03 afternoon)

Publisher: "I just traded a Bitcoin for Silver with Roberts & Roberts while Bitcoin is high and Silver is low. Of course many will argue that Bitcoin will go much higher but I'm feeling pretty good about the transaction :)"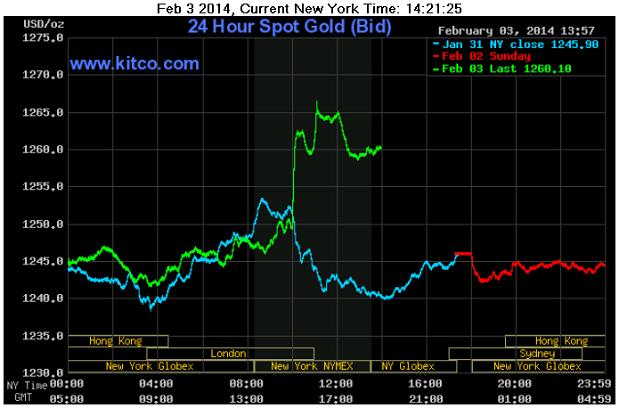 Bitcoin Spot
Feature Article  •  
Global Edition
Economy - International
Lend the USG $ for 30 years and get 3.55% return
Ernest Hancock
$ from the stock market to US Treasuries, (paying back maybe a 3rd of what inflation is stealing every year, very low estimate IMNSHO),... Who/What makes these moves for any period of time? Time Now to start making big decisions... Not Later