A business owner in St. Louis was quick to condemn police for tear-gassing his customers and indiscriminately firing rubber bullets into his restaurant, which endangered his patrons and ultimately forced him to close his business, costing him valuable revenue. In response, the owner has received both condemnations from the police union, and even death threats from supporters who "back the blue."
Chris Sommers of Pi Pizzeria is not backing down, and according to a statement published by Riverfront Times, he is adamant about holding the St. Louis Metro Police Department accountable for its officers' actions—no matter what smear campaigns or death threats they throw at him.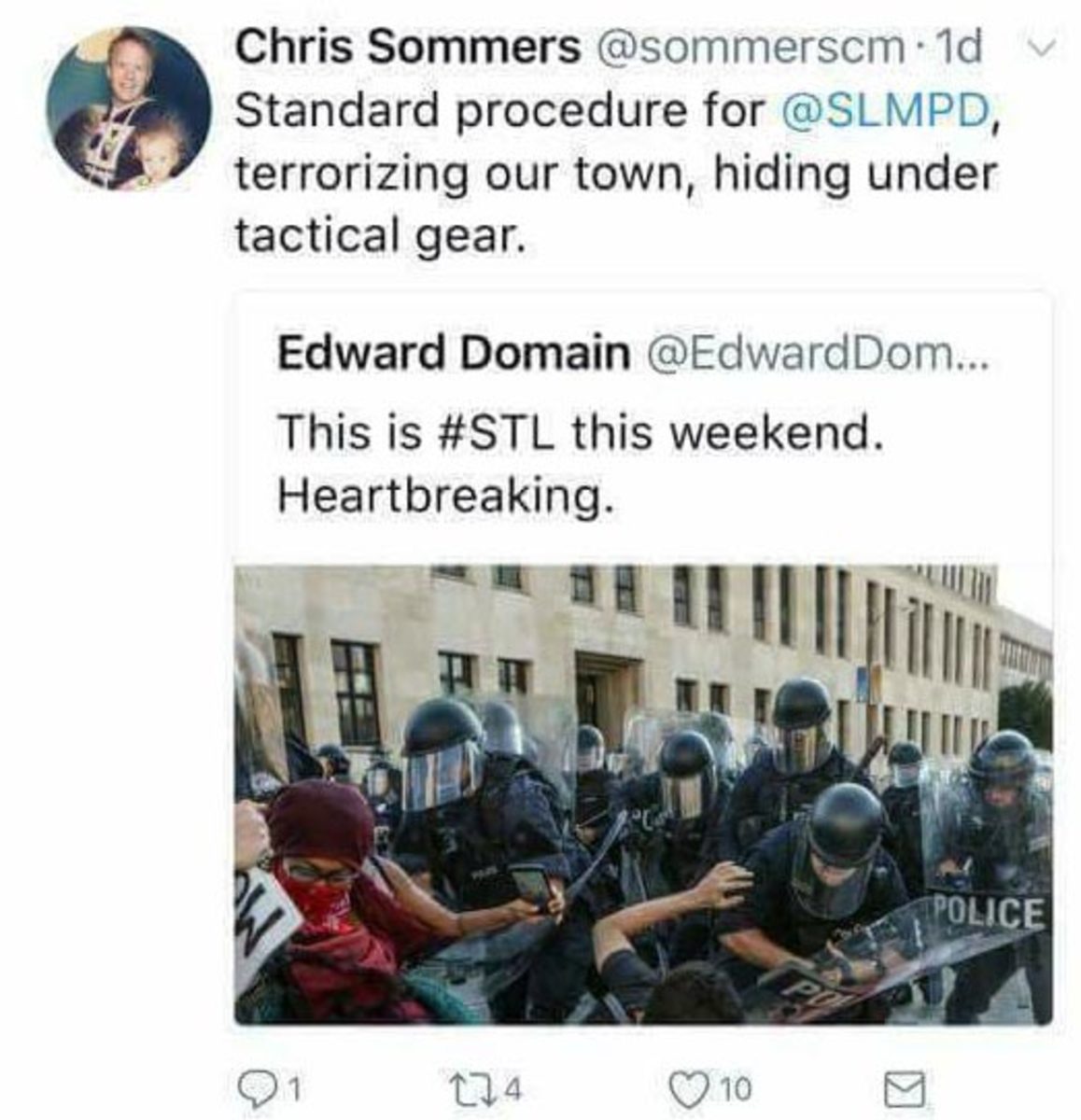 "On Friday night, at approximately 11:15pm, the SLMPD shot at me and gassed me," Sommers wrote. "They did this, ostensibly, because I was screaming at them from across an empty street to stop terrorizing my dinner guests and team who were dining peacefully on a corner devoid of protestors or agitators."