News Link • Nevada • http://thefreethoughtproject.com
Las Vegas, NV – The official narrative is that the alleged shooter, Stephen Paddock, a 64-year-old man from Mesquite, Nevada, opened fire on concert-goers located in a fairgrounds area on Las Vegas Boulevard from his room on the 32nd floor of the Mandalay Bay Hotel. The deadly shooting rampage in Las Vegas left at least 59 dead and over 500 injured.
SWAT officers responded to the hotel room and used an explosive breach to enter the room and engage the suspect, but believe that he died of a self-inflicted gunshot wound prior to officers gaining access to the room. Police also confirmed that the shooter had cameras set up in his hotel room to monitor the hallways outside of his room, as well as to record himself during the attack.
Police found 23 guns, ammunition, and a dead Paddock upon entering the grisly scene in his hotel room.
Leaked photographs of the scene show Paddock lying dead on the hotel room floor with blood pouring from his mouth.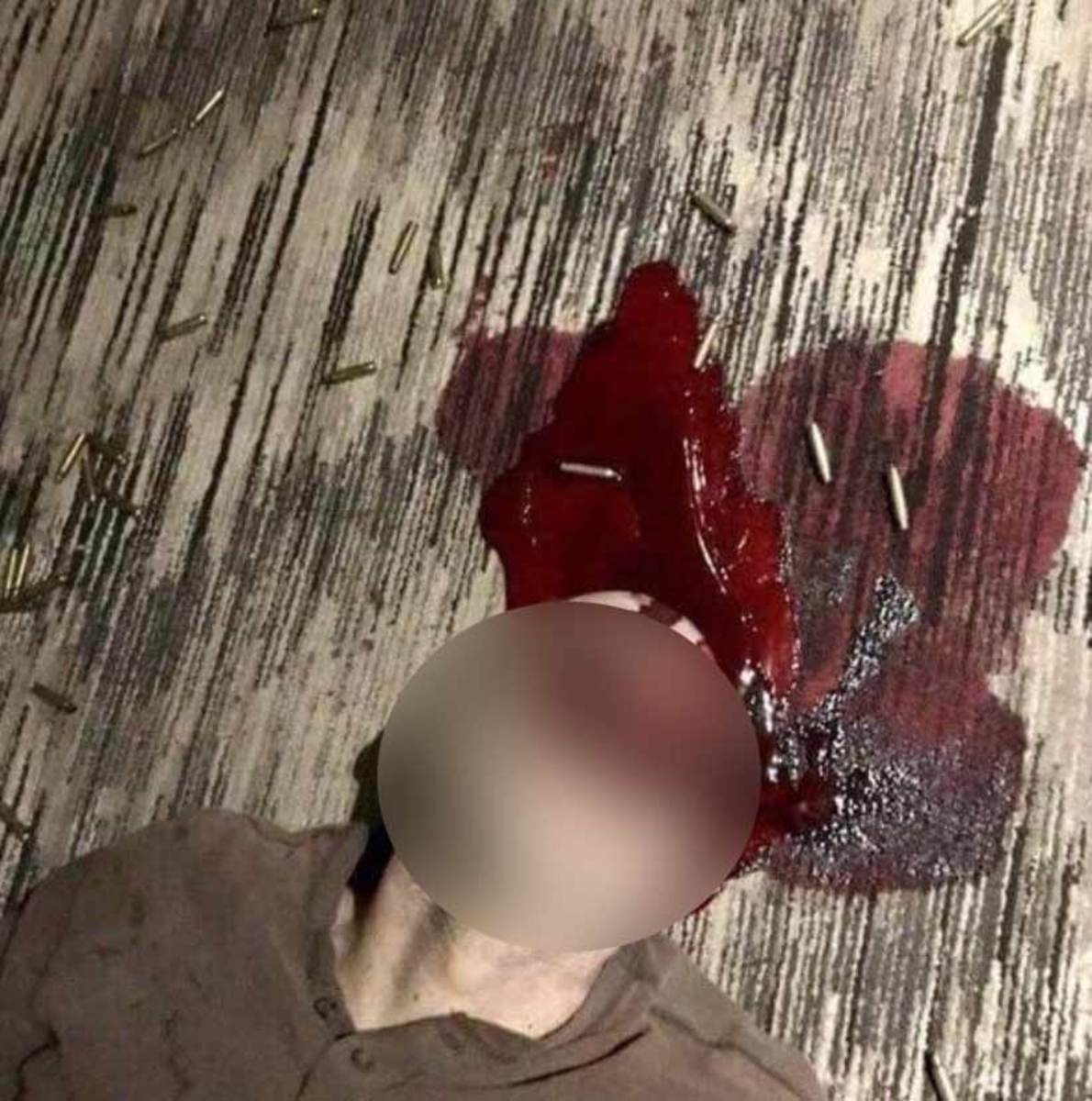 Police say they do not yet have a motive for the mass killing.
Interestingly, Paddock appears to have left some kind of note on the side table – which the police have yet to acknowledge or release the contents of.
Subsequently, Paddock's motives remain a mystery, with the millionaire property developer having no criminal history and not fitting the typical profile for a mass shooting suspect.
In fact, he appears to have checked into the high roller hotel days before the devastating mass shooting, although no one claims to have seen him carry the numerous suitcases full of weapons and ammunition it would have taken to carry out the attack.