Jeff Bezos wants to make space travel as dynamic and entrepreneurial as the internet.
"The price of admission to space is very high," Bezos said Saturday night in New York, accepting the Buzz Aldrin Space Exploration Award at the Explorers Club Annual Dinner. "I'm in the process of converting my Amazon lottery winnings into a much lower price of admission so we can go explore the solar system."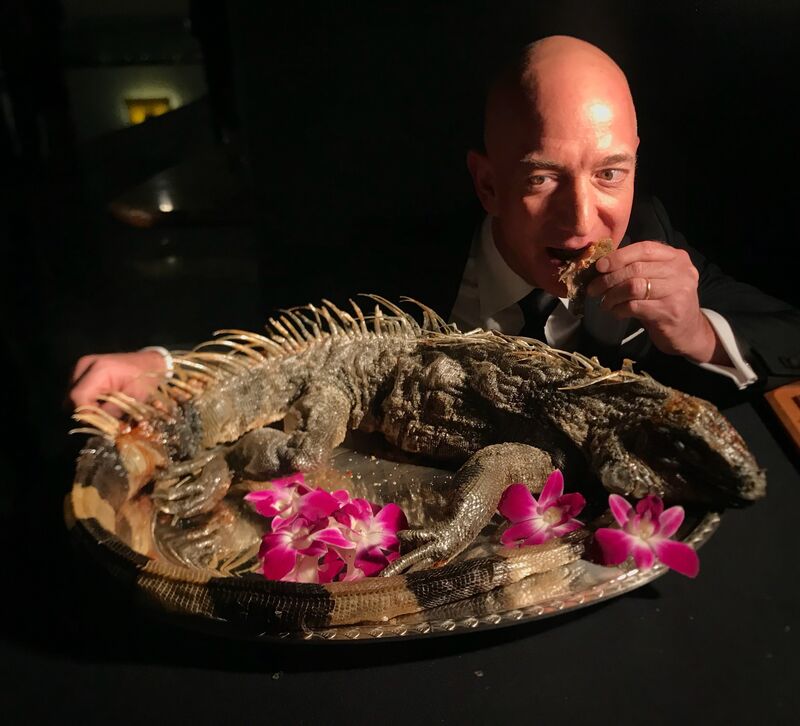 Jeff Bezos tries the iguana.
Photographer: Emily V. Driscoll/BonSci Films
Bezos previously said he's funding rocket company Blue Origin LLC to the tune of $1 billion a year through the sale of Amazon stock. His comments at the event suggest that may be only the start of his financial commitment to the project, which is developing reusable rockets. His net worth is $131 billion, with $125 billion of that in Amazon stock -- and that "keeps on going up," his mom, Jackie Bezos, said during the cocktail hour. His fortune has grown more than any other on the Bloomberg Billionaires Index this year.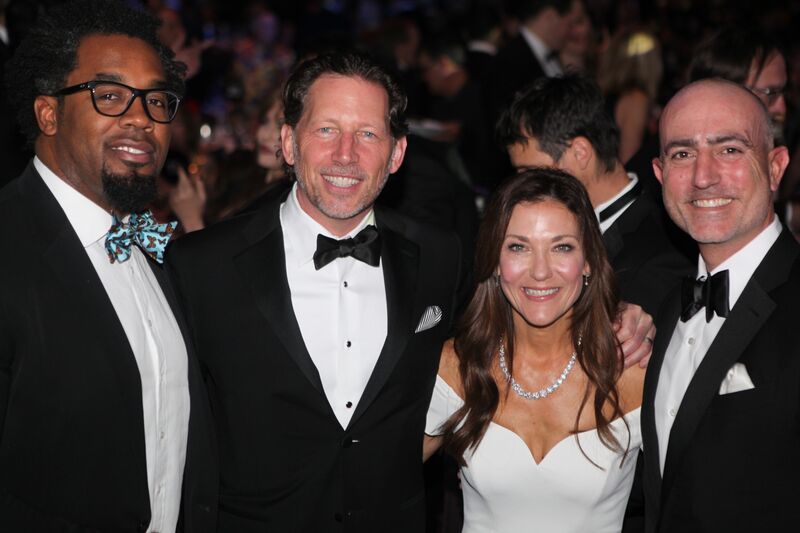 Dhani Jones, Steve Poore and Bezos siblings Christina Poore and Mark Bezos
Photographer: Amanda Gordon/Bloomberg
The Amazon chief executive officer wasn't the only billionaire at the glitzy event at the Marriott Marquis in Times Square. West Coast industrial real estate tycoon Ed Roski and Frederik Paulsen, a Swedish pharmaceutical titan and pole explorer, perused the tarantula, cockroach and roasted iguana appetizers amid 1,200 guests including James Lovell, the first person to journey twice to the moon, on Apollo 8 and Apollo 13.