News Link • Travel • Sovereign Man - Simon Black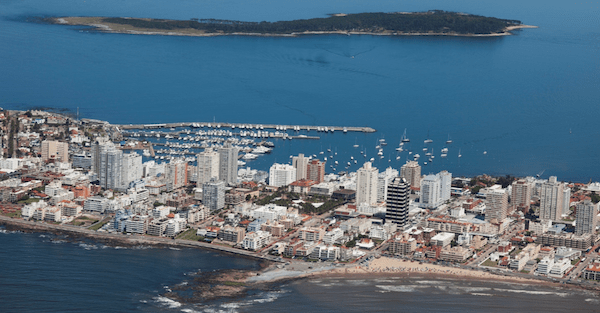 Yesterday, I shared how you can get a Brazilian passport for your entire family by having a baby within the country's borders.
Today, we'll continue our discussion of building a proper Plan B. Again, a Plan B is simply an insurance policy.
So many people have the vast majority of their assets in their home country. But that puts you and your assets at tremendous risk.
If anything goes wrong in your home country, you could lose your assets and maybe even your freedom.
But by building your personal, Plan B, you can make sure you're in a position of strength no matter what happens. And, even if nothing happens, which is what we all hope for, you won't be any worse off.
One of the ultimate aspects of a Plan B is a second passport. And today, I'll tell you how you can get a passport in a wealthy, beach paradise…
Punta del Este, Uruguay is a summertime playground for wealthy Europeans and South Americans (especially Argentines).
I lived in Punta a few years back… there's no doubt it's an idyllic beach town. And while I'm writing you today to explain how you can get a second passport from Uruguay, let me share a bit more about Punta, its economy and culture.
Punta is located about 100 miles east of Montevideo, Uruguay's capital.
As you can see in the photo, it has a modern skyline dotted with high-rises. The beaches, of course, are first-class.
The city's permanent population is about 100,000 people. But during the high season – mid-December until March – the population quadruples. (Remember that Southern hemisphere's seasons are inverted.)
During the season, Punta is a never-ending party, bustling with exciting nightlife and a first-class restaurant scene. On the off season, for comparison, most of the restaurants are closed and the government will even shut off stoplights to save money.
A house that rents for $1,500 per month in the off season jumps to $10,000 per month in January.
(If you want to experience Punta yourself but don't want to spend a fortune, early December and March are the best time to visit – the weather is still great, and the prices are reasonable.)
But outside of Punta, Uruguay is rural.
Even in Montevideo, you're more likely to see a horse carriage than a Porsche. In fact, there are almost four times more cattle in Uruguay than there are people. No other country comes close to this "cows to people" ratio.