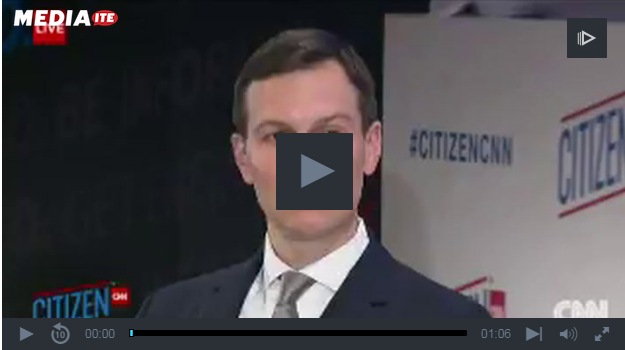 Jones first asked Kushner — President Donald Trump's son-in-law and adviser — "Do you trust the Saudis to investigate themselves?"
"We're getting facts in from multiple places," Kushner said. "Once those facts come in, the Secretary of State will work with our national security team to help us determine what we want to believe, and what we think is credible, and what we think is not credible."
"We have our eyes wide open," Kushner added.
Kushner's close relationship with M.B.S. has been well-documented, and the murder of Saudi dissident Khashoggi in Turkey has thrown a wrench in his efforts to build a relationship with the young prince. Jones asked Kushner what advice he's given M.B.S. with regards to the incident.
"Just to be transparent," Kushner replied. "To be fully transparent. The world is watching. This is a very, very serious accusation."
How did he respond to that?" Jones asked.
"We'll see," Kushner said.