News Link • Housing • https://www.zerohedge.com by Tyler Durdan
New Home Sales were 646k SAAR in June - missing expectations of 658k. However this 7.0% MoM jump was bigger than expected thanks to the 8.2% revised plunge in May.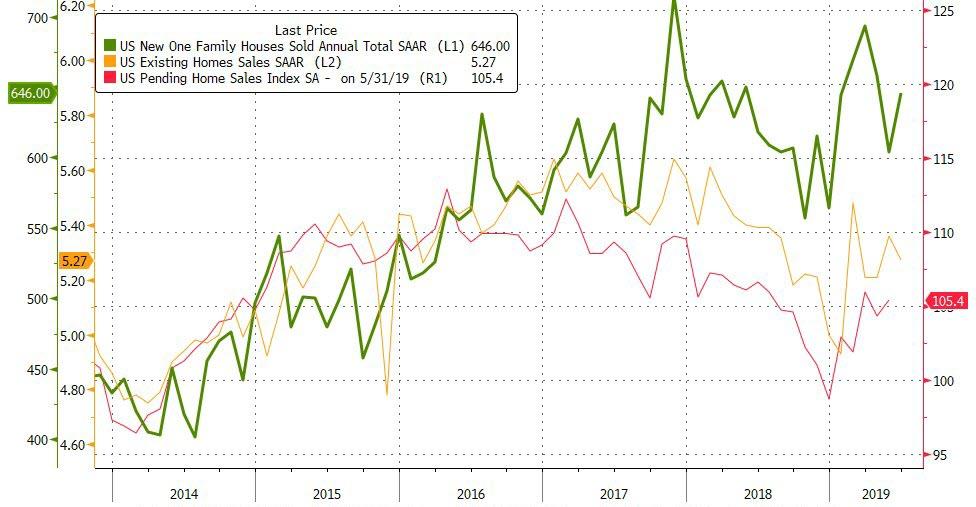 May new-home sales were revised down to 604,000 from 626,000; March and April purchases were also revised lower.