Authored by Mike Adams via NaturalNews.com,
In case you didn't fully realize that something big is about to take place in America, file these two facts:
#1: The U.S. military, Carrier Strike Group Four (CSG4), is jamming GPS signals from Jan 16th – 24th
...which may overlap the planned deep state false flag event in Richmond, Virginia. Richmond is just at the margins of the range of the GPS jamming exercise map released by the military (see below). The epicenter of the so-called "exercise" is off the coast of Georgia. The official FAA announcement claims no jamming will take place on Monday, Tuesday or Wednesday next week, but we don't trust the FAA, so your mileage may vary. Remember, too, that 90% of the American population below the age of 30 has never read a paper map and can't use a compass.
The GPS jamming exercise continues through Jan. 24th and effects South Carolina, North Carolina, Virginia, Eastern Tennessee, Alabama and all of Florida. The AOPA (Aircraft Owners and Pilots Association) has posted details of the warning here.
The FAA has also issued a flight advisory warning aircraft pilots that GPS will fail for "several hours each day" during this military jamming exercise. See: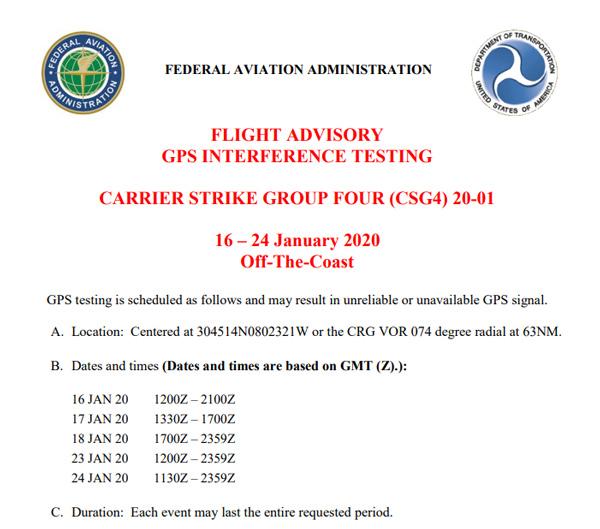 Map of the Carrier Strike Group Four GPS testing
Here are the areas that will be impacted: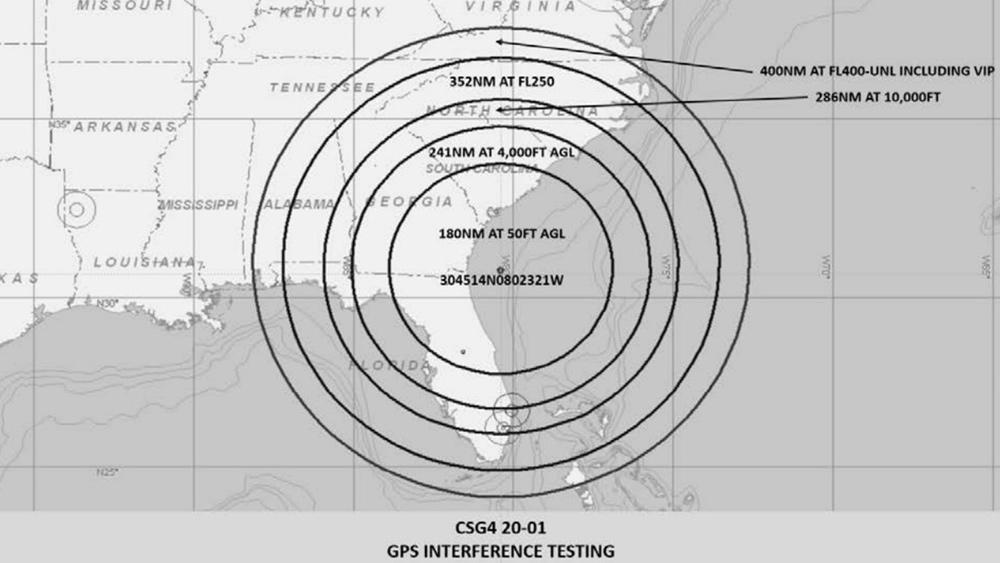 Note that this is the U.S. military testing GPS jamming capabilities in anticipation of an event that would require such jamming (obviously). Consider the convergence of events now shaping up:
The impeachment trial of President Trump by the U.S. Senate, presided over by the treasonous sellout SCOTUS Justice Roberts, who already sold out America to Obama under the wildly unconstitutional "Obamacare" decision years ago.
The Jan. 20th "Lobby Day" event in Richmond, Virginia, where deep state operatives are absolutely trying to put together a false flag event to cause violence and blame gun owners.
The Mysterious drone flights over Colorado, Oklahoma and Nebraska, recently followed up by an emergency meeting with the Oklahoma legislature on a military base, where they were briefed about something "horrific" and "life altering."
The FBI's sudden attempts to confiscate high-end night vision tubes from distributors, indicating an emergency need for night vision capabilities in an agency led by a treasonous traitor (Chris Wray) and that has a long history of planning and carrying out terrorism plots across America, according to the New York Times and the Kansas City Star.