IPFS News Link • Housing • https://www.zerohedge.com by Tyler Durden
According to Bloomberg, citing a new report from appraiser Miller Samuel Inc. and brokerage Douglas Elliman Real Estate, the borough's median rental price plunged 22% in November from a year earlier to $2,743 a month.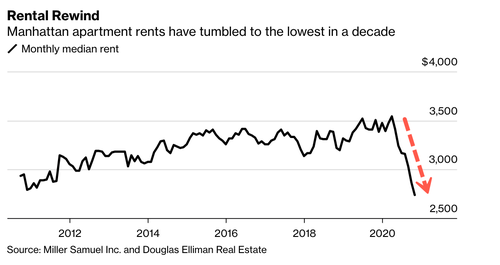 In a previous Douglas Elliman and Miller Samuel report, it was noted that more than 15,000 empty rental apartments were in Manhattan in August as the inventory of empty units hit 14-year highs. In October, the inventory was still above 15,000, with a vacancy rate around 6.14%, a record high.