News Link • Activism • Jefferson Dance Party
(Publisher: Adam says he's doing well after about 3 hours incarcerated.
Lots of attention and support for making the Thomas Jefferson Memorial a focal point for liberty. It is very appropriate that so many attorneys in D.C. wants to be his representation on this one. But which are the compromisers and the plants? Hopefully 'The State' will not be so foolish as to prove their authoritarianism to the planet at such an iconic location... but then they never were that smart.
8 seconds into this video http://www.youtube.com/watch?v=8jUU3yCy3uI&feature=channel_video_title at the Jefferson Memorial you hear the first question that is _Always_ asked, "Who's in Charge?" (the officer's version of this was, Q: "Is there someone leading you here?"... A: "Thomas Jefferson" as they all point to Thomas Jefferson standing in the middle of the floor).
At the bottom of this page is embeded my favorite footage of what happened. "The Man" has no idea what shit storm they have immersed themselves into. No matter what The State thinks they are going to get out of this, in the end. they will be exposed with 'Adam vs. The Man'. Adam's TV show is available to 20 million households across America on a network that is sponsored by the Russian government RT.com - Russia Today. Do you think this event might have legs?
And I can think of no other person ready willing and able to take on the fight than Adam Kokesh - Watch this and you'll understand why (Meet Adam Kokesh HERE)

I hope the activists of Generation Next understand how important it is for there to be no individual "in charge". They often target the people with the megaphones, or the microphone, or the camera... or the National TV Show :) But please do not make their job easier by claiming responsibility for the actions of others.... they'll make certain that there is someone acting irresponsibly. Natural leaders like Adam just bubble up naturally,... that's what the authoritarians fear the most.
Adam Kokesh had his camera crew with him when he got to ask US Attorney General Eric Holder a question on camera. At 28 seconds into the video you might recognize the officer that body slammed Adam... a little Payback maybe?
Keep track of Adam Kokesh, the Thomas Jefferson Memorial and how they may soon join again in the fight for liberty.)
Watch Adam Kokesh get body-slammed to the marble floor of the Jefferson Memorial about 8 seconds into this video. (white t-shirt at top-left of the screen)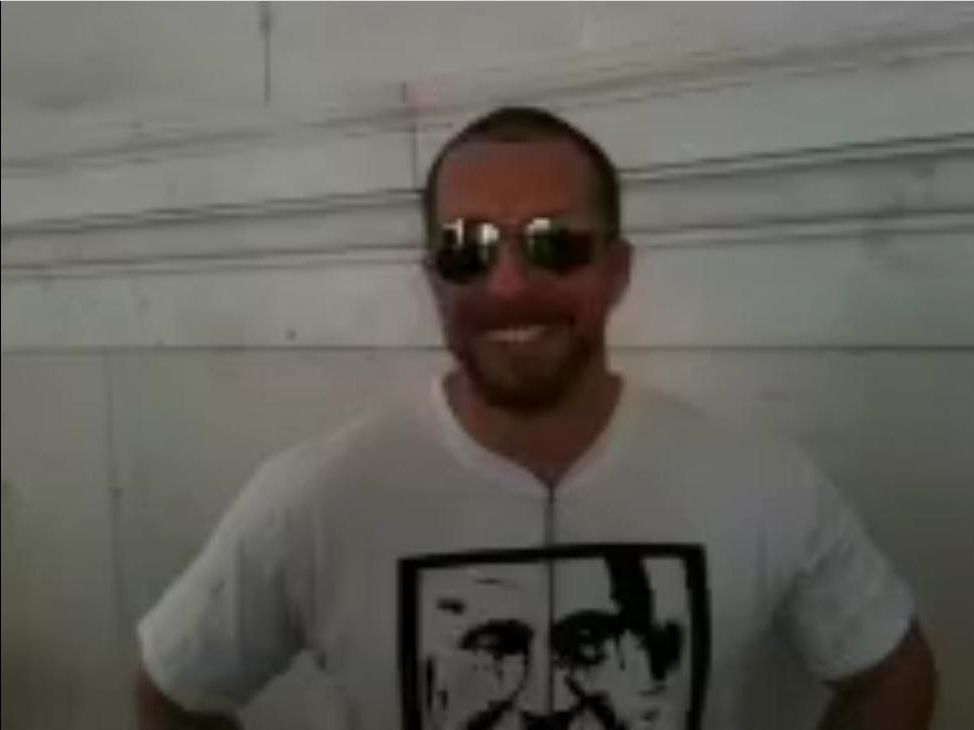 A district court judge recently upheld a lower court ruling that dancing at the Thomas Jefferson Memorial in Washington, DC is illegal. As a result of the recent court ruling, disobedient dancers planned to gather at the monument today at
noon
, prepared to defy the judge's ruling.
It appears that Kokesh and four or five other dancers were arrested within 30 seconds of starting to dance.

First arrest video:
Better video:
Update: the dancers have been released. Here's more video from an Adam vs The Man cameraman:
---