There is a revolution already under way, and the people will define it... or someone else will for them.
My communicating with local law enforcement in preparation for
revealed to me that local law-enforcement is being warned that "Arab Spring" is being 'Exported' to the USA. This 'whisper campaign' will grow louder over time. What is NOT understood by The Man is that "Generation Next" around the entire planet is waking up to what is happening simultaneously.

Now is the time to be very clear and open about what this is all about, what/who is behind the protests and exactly what the causes and motivations are that created this environment.
In Europe the mantra repeated around the world was that the people wanted more government spending,... is that what is motivating Americans?
Stay Tuned to FreedomsPhoenix for more
"Uncovering the Secrets & Exposing the Lies"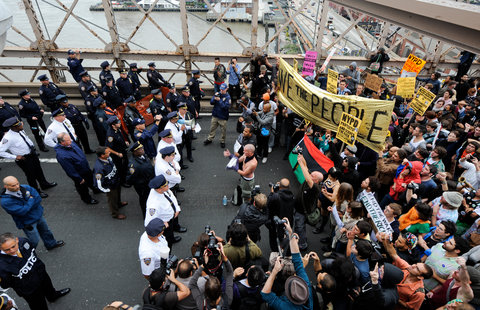 National Chalk the Police Day (Phoenix edition video)
(Sept 25th 2011 Agora I/O Online Conference -
Video starts at 2mins
)