Here's a big giant WTF?

William LaJ on Special Report says that the surveillance tapes from Lone Wolf are to further investigate a break in (????) by ATF agents of Lone Wolf guns.


about the 3:05 mark of Special Report with Bret Bair. "Investigators also want surveillance tapes from Lone Wolf gun store where they suspect ATF may have been involved in a break in, and where US officials assured the owner [that] guns he [Andre Howard] sold did not go over the border, where some officials [Voth, MacAllister, Newell] knew they did."

_________________
AZEX, 17426 E. HUNT HWY. QUEEN CREEK, AZ 85142 www.azex.co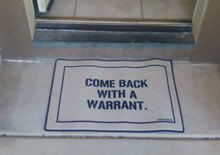 www.ustream.tv/channel/TheShockerShow Now SUNDAY NIGHT 5-8PM