A freelance photographer took to the road for inspiration and came back from his trip with a time lapse video speeding across 12,225 miles in just under five minutes.
Brian DeFrees, 25, took a two month road trip across the United States to visit places he had never been and catch up with relatives along the way. The fact that he is a freelance photographer helped him lend a goal to the project, as he hoped turn the trip into a creative piece of some sort at the end.
'I wanted to inspire people to go out and take a trip of their own, whether they live in the U.S. or not- there are a lot of parts of it that you haven't seen then hopefully you'll go out and see,' Mr DeFrees.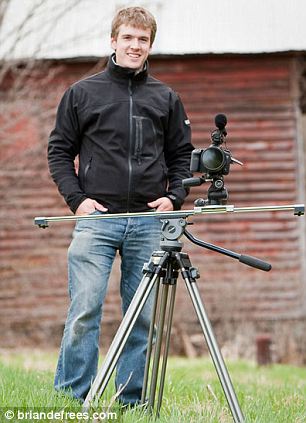 The man behind the wheel: Brian DeFrees, 25, works as a freelance video editor and photographer in upstate New York