This just in from SpaceX. Mission to ISS is scheduled for 4:58 pm today, with webcast beginning at 3:30 on
Space X Press Kit
PDF
(BTW - Watch for a return landing of the First Stage of Falcon 9... little birdie told me)
Mission Highlights: SpaceX's Dragon Makes History from SpaceX on Vimeo.
From: SpaceX Media Relations <media@spacex.com>
Date: Mon, Apr 14, 2014 at 7:10 AM
Subject: SpaceX to Launch CRS-3 Mission to ISS Today
To: SpaceX Media Relations <media@spacex.com>


Today, SpaceX's Falcon 9 rocket and Dragon spacecraft are set to launch the CRS-3 mission to the International Space Station (ISS) for NASA. Liftoff is targeted for 4:58pm EDT from SpaceX's Launch Complex 40 at Cape Canaveral Air Force Station in Florida. Dragon will be loaded with nearly 5,000 pounds of supplies and science experiments bound for the ISS, and if all goes according to plan, the spacecraft will berth with the station around 7:00am EDT on Wednesday April 16th. A full mission press kit is attached.
SpaceX's live launch webcast will begin at 4:20pm EDT at www.spacex.com/webcast.
Photos are available at www.spacex.com/media, and videos will be made available after the launch at vimeo.com/spacexlaunch.
Questions can be directed to media@spacex.com.
====================================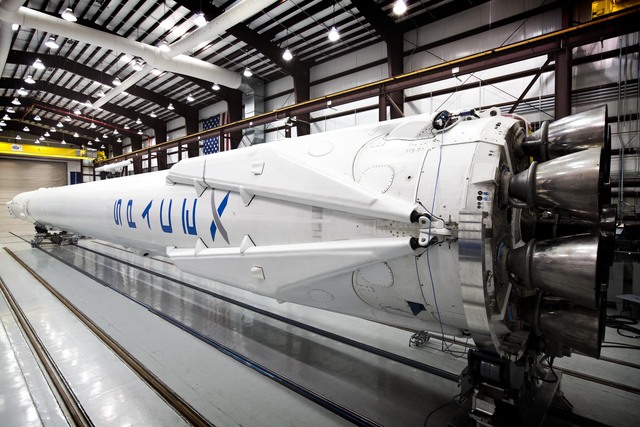 During tomorrow's CRS-3 launch to station, SpaceX will attempt to recover Falcon 9's first stage. This test is not a primary mission objective and has a low probability of success (30-40%), but we hope to gather as much data as possible to support future testing. After stage separation, when Dragon is well on its way to the ISS, the first stage will attempt to execute a reentry burn and then a landing burn over the Atlantic Ocean. Falcon 9 is carrying four landing legs, which will deploy partway into the landing burn. Eventually, SpaceX hopes to land the first stage on land. Though success is unlikely with this test, it represents an exciting effort toward someday developing a reusable rocket.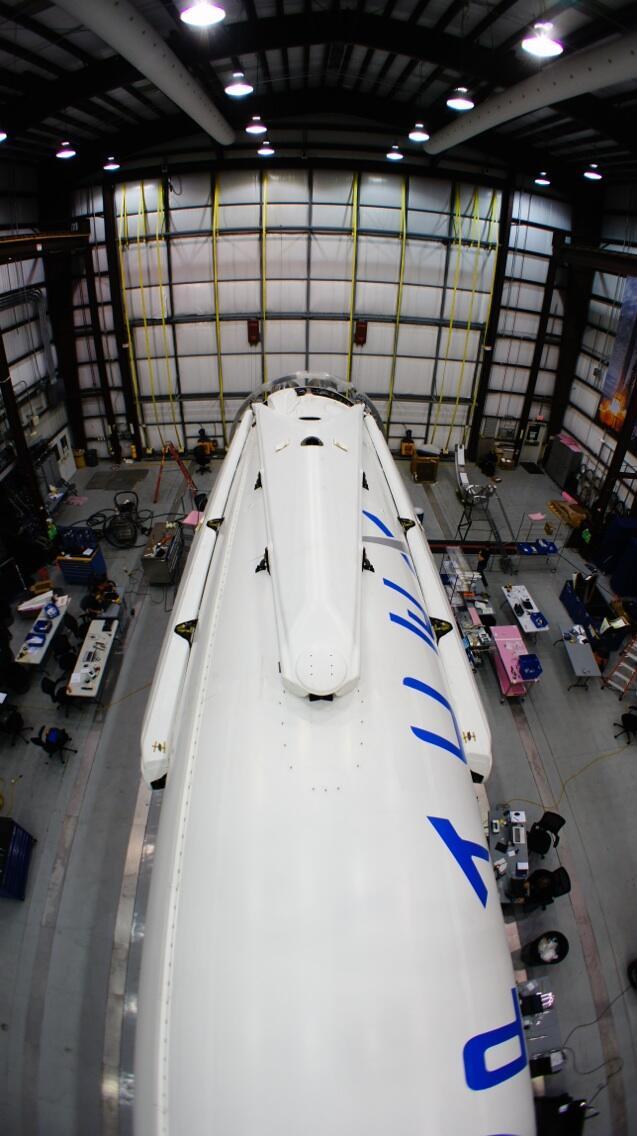 Landing legs

Landing legs are mounted onto the Falcon 9 rocket for its upcoming trip to station. Will be ~60 ft span when deployed! For now Falcon 9 will continue to land in the ocean, but once precision control is refined, the rocket will land on land.