The Future of Freedom Project - a Fundraiser for Tragedy and Hope
HERE IS THE LINK TO THE INDIEGOGO CAMPAIGN: https://www.indiegogo.com/projects/the-future-of-freedom-project-education#/
Hi, I'm raising funds for a project which has 2 components: pt 1 is an ongoing series of filmed interviews I've been producing for a documentary titled "The Future of Freedom", pt 2 is a book which accompanies the documentary to provide the viewer with the source material, artifacts, evidence, and contextual history behind the documentary. The book is 95% written and I'm seeking funds to bring it to publication, the film portion requires funds to produce the next interview for the documentary.
Richard Grove
East Hartford, United States
===============================
Short Summary
If you're not familiar with my work as a forensic historian and conceptual artist over the past decade, click this link to see a short video introducing the value of my productions. You can click here to see my IMDB profile. To screen the 10-minute sample of my interview with Department of Justice whistleblower and author John Loftus click here.
I've dedicated my life to producing educational content about the ongoing agenda of "The New World Order" because it hurts me to see people being taken advantage of by predatory interests currently in control. I continue doing what I do because I constantly see results and feedback that my research enriches the lives of my audience.
I produce educational content to inspire Cognitive Liberty and to embolden Individual Freedom. Freedom is essential to happiness, and when society seeks to punish individuals - Freedom is the first thing they take away.
I'm publishing a book on the world's foremost international banking family because the general public is unaware of who controls the purse-strings on our society. I recently wrote the foreword for Sean Stone's book "New World Order: A Strategy of Imperialism", which motivated me to finish up my own book project which I've been chipping away at for a few years now.
I'm also in the process of conducting filmed interviews with whistleblowers and authors who risk their lives exposing how our world really works. Why? Because it needs to be done, and I have the work-ethic and cognitive acumen to do the job right.
I co-wrote and was featured in the documentary "State of Mind: The Psychology of Control" in 2013 which was distributed by InfoWars.
What We Need & What You Get
Here's my offer of quid-pro-quo / I'm not asking for a handout, I work hard, and I'll trade you my productions for your hard earned income:
I'm raising funds to finish my book "The Truth About the Rothschilds: A Manual of Resources and References Pertaining to the Rothschild Family Banking Dynasty", the funds will be used to finish the remaining chapters (which I've spent the past year researching), proof-read, create the index, and get the first edition into print and to the public.
Concurrent to finishing the book, I'm also seeking to produce my next filmed interview for my "Future of Freedom" documentary project, and the costs of production include (but not limited to) location expenses, travel, crew fees, post-production editing, and sound mastering. I do most of the work myself, but when I'm short on time and have the funds I do like to pay professionals to help me attain the highest levels of production value - the audience appreciates it.
As far as what you get- it's a combination of past productions & exclusive art and subscriber only content, as well as access to the various versions of the book, the next filmed interview, and my attitude of gratitude.
My perks/thank you gifts for contributors aren't reliant on my reaching the total goal for this fundraiser - I always figure out how to get things done regardless - and most of the perks are independent of the fundraiser so if I only raise a % of the goal you'll still win and be satisfied.
The Impact
The concept of individual liberty is in jeopardy, not just here in America, but all across the planet. Contributing to the educational resources I generate will help enrich the lives of others - last year individuals from 186 countries viewed my productions - where else can you achieve such reach for such a reasonable price? (...and you get perks!)
I focus on methodologies of freedom rather than ideologies of control.
I've funded my film productions over the past 12 years with individual fundraisers just like this, I've always exceeded my goals and over-delivered to my audience.
There's no risk, just reward... the perks are all worth more than my asking price.
Risks & Challenges
Earlier this year I became a father, which has presented the challenge of having enough time to meet my expectations of productivity - the balance to this is that I'm even more motivated to do the best I can to explore, research, and produce the highest level of quality content... and it keeps getting easier the more I apply myself.
I realize that there are always "unknowns" and "challenges" to any project, and knowing this I consistently improvise, adapt, and overcome because failure is not an option when it comes to defending Cognitive Liberty and Individual Freedom.
When I encounter challenges I can't overcome, I step back to see what I need to learn in order to make progress, then I re-strategize, re-negotiate with my audience, and I keep moving forward. Life's not fair, and it's not easy, but with patience, persistence, and a lot of elbow grease, life and be very rewarding.
Other Ways You Can Help
Some people just can't contribute, but that doesn't mean they can't help:
Most of my productions over the past decade are available for free review on my website https://www.TragedyAndHope.com - and they're all commercial free and funded by people like you who are interested in how to defend ourselves from ignorance and tyranny. Get the education you deserve now, and you can always support my art in the future.
You can also support my ongoing endeavors by visiting my page on https://www.Patreon.com/TragedyAndHope and becoming a patron, or by purchasing one of my freedom inspiring t-shirt designs on https://teespring.com/stores/TragedyandHope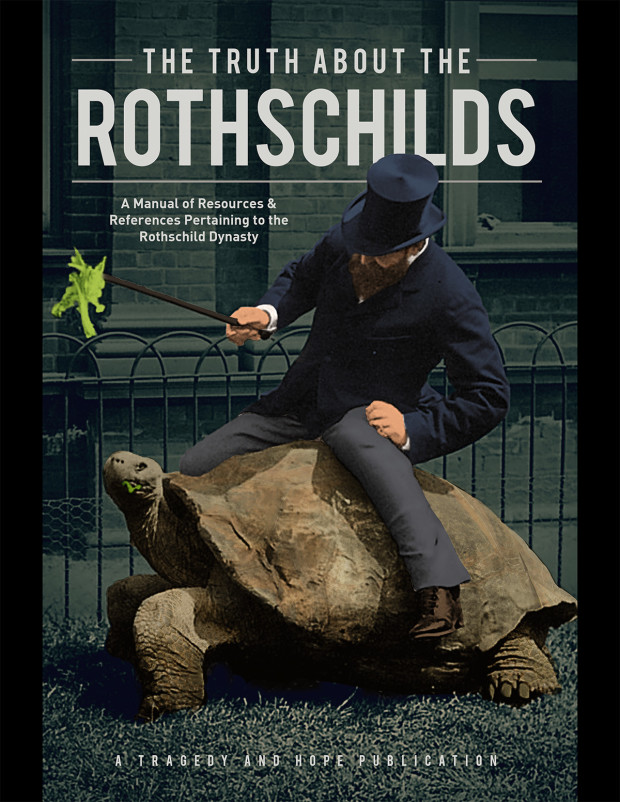 ===============================
Perks