Meet and greet students from around the world @ the Hancock**Q**s Sat April 13th, 2019, 5pm til??
Jacek Spendel (Director of Project Arizona) brings some of the Project AZ students with him: Kaamala Neupane (Nepal), Yury Terekhov (Russia), Jorge Galicia Rodriguez (Venezuela), Mariya Kapinos (from the Ukraine), Krzysztof Moszynski (Poland), and Andrea Hernandez (from Mexico) to the party at the Hancock's on Saturday April 13th, 2019. Party starts at 5 pm and goes til ??
I will put bio's at the end of this post so you will get to know the students, where they are from, what they are doing, and why freedom is important to them.
As usual this will be a potluck, so please bring something to share. We will provide water, soda, beer and wine, and some other munchies (maybe philly cheese steaks)...
Address: 4886 W Port Au Prince; Glendale, AZ 85306
========================================
Webpage:http://projectarizona.us/
Interviews with Jacek and the students on the Declare Your Independence with Ernest Hancock Radio Show:
https://www.freedomsphoenix.com/Media/255732-2019-02-07-02-07-19-jay-noone-jacek-spendel-in-studio-with.htm
https://www.freedomsphoenix.com/Media/257245-2019-03-07-03-07-19-dr-phranq-tamburri-jacek-spendel-in-studio.htm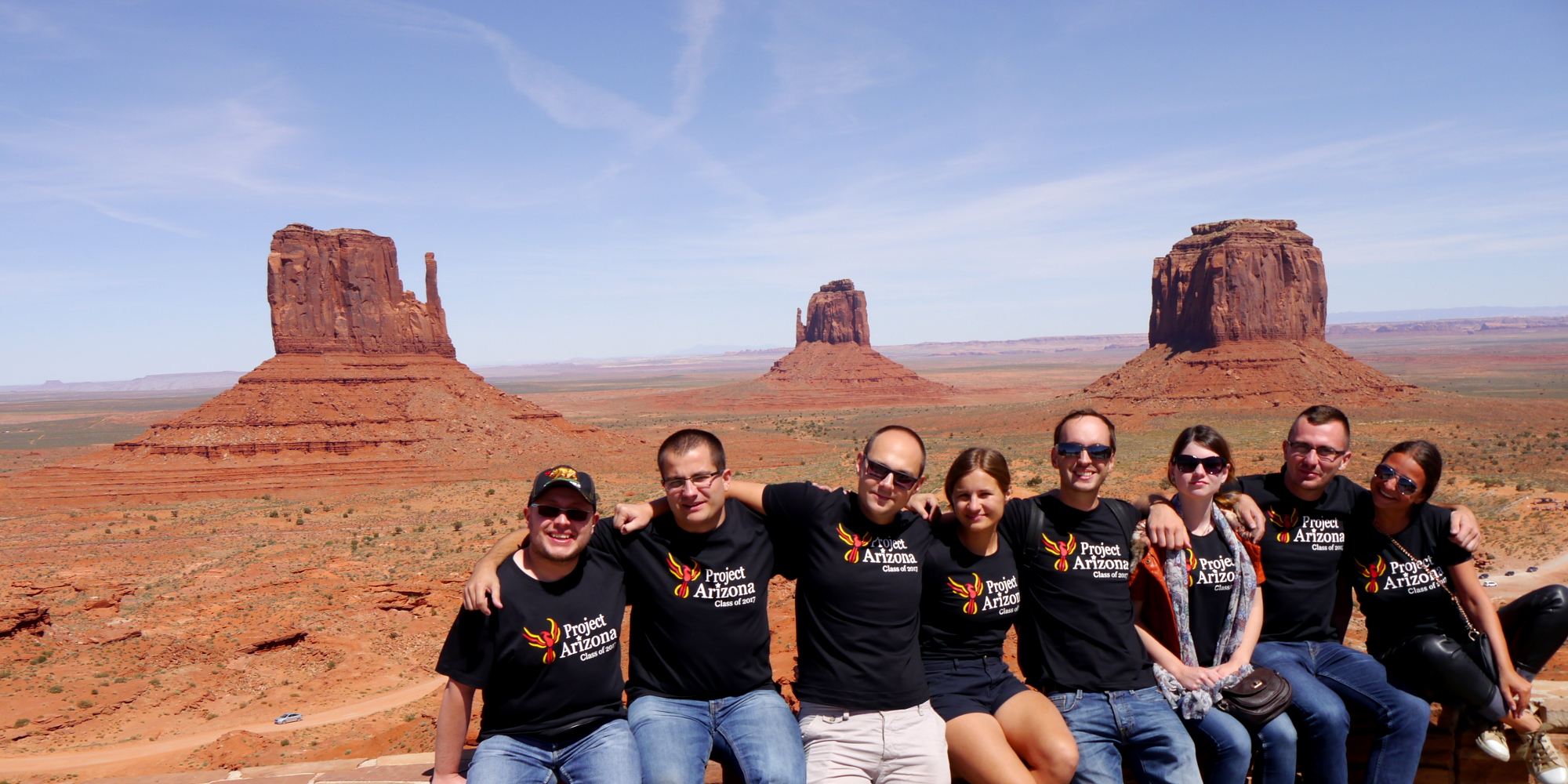 Jacek Spendel – is Founder and President of the Freedom and Entrepreneurship Foundation. He is also European Programs' Director at US-based Language of Liberty Institute.
Jacek obtained master's degree in sociology from the University of Silesia in Katowice. He also studied at Georgetown University in Washington, DC and Jagiellonian University in Cracow where he was a PhD candidate in political philosophy (unfinished). Over the years, Jacek accumulated experience in management from KoLiber Association (President, 2006-2007) and Globalization Institute (Project Manager, 2005-2012). During that period he interned at various institutions, including: Kodak Eastman Company (USA), Goldwater Institute (USA), Institute for Free Enterprise (Germany). He is also alumni of two programs of The Fund for American Studies: AIPES in Prague, and Capital Semester in Washington, DC.
Jacek strengthened his management skills with Think Tank MBA and ATLAS Leadership Academy (2013). He practiced them in many projects, among them: organization of dozen Liberty English Camps, directorship at Polish-American Leadership Academy, production of 12-episodes of Freedom under Fire video series , and coordination of ESFL in Poland. He also used to run his own pizza business in Katowice. Currently he is busy with Project Arizona, internship-educational project for international students he runs in Phoenix.
Mariya Kapinos (e-mail: marionkapinos@gmail.com) from Ukraine
BIO: Ukrainian rising star of journalism and video production! Despite her young age (24) she is having a rich portfolio. A graduate of literature (BA) and journalism (Msc), she works as staff writer/video editor for "The Kyiv Post" which is a major English language journal in Ukraine. Over the past few years she interned in number of foreign media outlets, including Deutsche Welle in Germany which gave her a solid professional training. Last year she produced her first documentary movie. Mariya has a dream to make Ukraine a country where rule of law matters and freedom flourishes. She made a choice to be a journalist to have an impact and influence on the course of her country. During Project Arizona she interns at Arizona Talks which gives her broad range of opportunities to express her unlimited energy.

 
Krzysztof Moszynski from Poland 
Man of multiple talents, always curious and seeking truth. Educated in Japanese studies, professional translator of this uneasy language. After getting his Bachelor's degree, he won the Japanese MEXT scholarship to study one year at the Kyoto University of Education, where he learned many subjects from the areas of language, psychology, political thought, and music. His dream came true but it wasn't enough. He also works as stage and vocal actor as well as vocal artist. Free market evangelist by calling. In his native Warsaw Krzysztof teaches high school students principles of sound economics. He also began his original project "Lessons of Economics for Catholics" in the parish he belongs to.  Eager to learn effective strategies of advancing freedom in Arizona. His internship is with the ASU Center for Study of Economic Liberty.
Andrea Hernandez (e-mail: otrabruni@gmail.com) from Mexico
BIO: Mexican flavor of Project Arizona! Andrea is very ambitious student from a vibrant capital of Mexico City where she is involved in number of organizations, including local group of Students for Liberty and Project Guelem. Holding Bachelor's degree in International Business, she aims to start Master's studies in International Public Administration at Harvard University (Yale is her second choice). At her University she was a founder and a General Secretary of the UN Model, helping Rother students to understood better the Mexican politics. She truly travelled the world with scholarships, going to as far countries as New Zealand or Iceland. What is really exciting, Andrea is currently writing a novel with liberty-centered core message. During Project Arizona she has not one but two internships: with Arizona Supreme Court Justice Clint Bolick and the Arizona Jewish Historical Society in downtown Phoenix.
Kaamala Neupane from Nepal
 
This fragile young girl from the far country of Nepal is truly a volcano of energy! She started her social activism at the age of 16 by co-founding FORCE Nepal, a non-profit focused on women's empowerment which was a stepping stone to achieve her dreams. The question of uplifting Nepalese women through entrepreneurship was also core to her own documentary movie "Bishnu Maya Didi" for which Kaamala was awarded Best Female Director at California's Media Film Festival in 2017. Her true passion is bringing people out of poverty with the system of free enterprise. That's why in 2017 she co-founded Nepal Prosperity Institute, an economic think that promotes economic literacy, entrepreneurship, and economic policy reform in Nepal. New knowledge and contacts obtained during Project Arizona she plans to implement at NPI and thus help her country. During Project Arizona Kaamala interns for the Attorneys for Freedom in Chandler.
Yuri Terekhov from Russia
 
Born and raised in Arkhangelsk, often called capital of Russian North. Winning national competition in history granted him entry to International Studies at MGIMO (Moscow State University of International Relations). Thus He was introduced him to a wide range of disciplines related to the Public Policy and Diplomacy, International Law and Economics as well as Pashto and Dari languages, making him an expert on Afghanistan and Central Asia. In 2013, he became an editor of one of the few independent Russian outlets "RuFabula", promoting peace, civil and economic liberties, criticizing authoritarian policies. Four years later, the website was blocked by the Russian internet regulator without a proper explanation. In 2015 he successfully completed the Masters program in international relations composed by four Universities from: Poland, Czech Republic, Slovakia and Hungary. After graduation Yuri Interned in the US with the Cato Institute and ATLAS Corps. Currently, he is a member of the Forum of Free Russia - an organization founded by Garry Kasparov and Andrei Illarionov to elaborate tools and scenarios of democratic and freedom transition in his country. During Project Arizona Yuri interns at the Americans for Prosperity (AFP).
Jorge Galicia Rodriguez from Venezuela
 
23 year old passionate freedom fighter from Venezuela,  country that suffers under socialist dictatorship of Nicolas Maduro. Jorge is a recent law graduate from the Catholic University in Caracas. Being devoted supporter of laissez-faire policies, Jorge joined political party Vente where he was in charge of the ideological training of the junior regional  team of activists (2014-2015). Simultaneously, he coordinated Students for Liberty at his University and founded "Laissez Faire Club" to pomote ideas of freedom among students. Why he decided to take part in Project Arizona? "I come from a place which has been invaded by socialism and statism since its very foundation and right now that broken system is collapsing. In a near future, Venezuela will be led by a new generation of statesmen and I truly want to be part of that new direction to avoid committing once again the same mistakes that drove us to this horrible humanitarian crisis." He interns at the Kolodin Law Group PLLC in Phoenix.