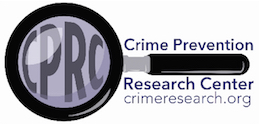 Dear Vin:  
Another horrible senseless tragedy, another place where victims were prevented from defending themselves. Why do gun control advocates get to claim the banner "How many more?" Our updated information on this horrible tragedy that media is missing is available here. I am sorry that I couldn't get the information together on the Virginia Beach shooting before the email this morning, and I am still missing one fact, but I wanted to make sure that you all were well informed. If I get the remaining piece of information that confirms that the one non-employee to be killed as the one person who was killed outside the building, I will add it to the link. However, I will add that at this point I strongly suspect that it was the non-employee who was killed outside the building.
Please share our other information on the rate of mass public shootings in gun-free zones and our research on how much more common mass public shootings are in the rest of the world than in the United States.
For information on activities at the Crime Prevention Research Center, here is a link to our "info deck." (Sorry, the link didn't work last time we sent it out, but it should now.)  Please view in full-screen mode and scroll using the arrow buttons at the bottom of the screen.
If you have any friends who you think might find our emails of interest, please encourage them to sign up by sending them the link here. 
Thank you very much for your continued interest and support. It means a lot for the work that we need to do.
John R. Lott, Jr.
President
Crime Prevention Research Center
http://crimeresearch.org
johnrlott@crimeresearch.org
(484) 802-5373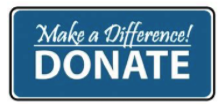 Dr. John R. Lott, Jr. PhD
http://crimepreventionresearchcenter.nationbuilder.com/
-=-=-

Crime Prevention Research Center · 3682 KING St, P.O. Box 3243, Alexandria, VA 22302-9998, United States
This email was sent to vin@vinsuprynowicz.com. To stop receiving emails, click here.
You can also keep up with Dr. John R. Lott, Jr. PhD on Twitter.
Subject:
Info on the Virginia Beach shooting that is being missed (as usual) in the media
Date:
Sat, 01 Jun 2019 19:08:31 +0000 (UTC)
From:
Dr. John R. Lott, Jr. PhD
To:
Vin Suprynowicz