Guests: Peter Schiff

Topics: Stock Market Crash
Hour 1 -- Peter Schiff (Economist, Financial Broker/Dealer, Author) comes on the show to discuss the stock market crash. To contact Euro Pacific Capital, call 1-800-727-7922
Hour 2 -- David Johnston (DApps Fund, Factom) on the recent bitcoin blockchain fork
Hour 3 -- Paul Snow (Factom, Texas BTC Conference) on the blockchain fork
CALL IN TO SHOW: 602-264-2800
August 25th, 2015
Declare Your Independence with Ernest Hancock
on LRN.FM / Monday - Friday
9 a.m. - Noon (EST)
Studio Line: 602-264-2800
Hour 1
2015-08-25 Hour 1 Peter Schiff from Ernest Hancock on Vimeo.
Peter Schiff
Peter David Schiff (born March 23, 1963) is an American economist, author, commentator and popular video blogger. Schiff, a licensed stock broker, is the president and CEO of Euro Pacific Capital, headquartered in Westport, Connecticut
Webpages:
http://peterschiffblog.blogspot.com/
https://www.youtube.com/user/SchiffReport
https://twitter.com/PeterSchiff
https://www.facebook.com/PeterSchiff?fref=ts
To contact Euro Pacific Capital, call 1-800-727-7922
=======================================
Peter Schiff on U.S. Dollar Crisis: "The Dollar Bubble Is Going to Burst"
Peter Schiff, economist, best-selling author, and CEO of Euro Pacific Capital, believes a U.S. dollar crisis is underway.
"The dollar is very overvalued…and the dollar is a bubble," he told Newsmax Prime on Aug. 11. "This dollar bubble is going to burst."
Indeed, less than two weeks after Schiff's interview, the U.S. dollar index, which measures the greenback against a basket of currencies, has retreated 2.1% to 93.063 for a fourth-straight loss.
And U.S. markets are getting rocked with a major sell-off – last week finished out as the worst for stocks in four years…
On Friday, Aug. 21 (the last full trading session), the Dow Jones Industrial Average closed down 6.2% for a total 10.1% loss since its May peak. The S&P 500 has dropped 7.5% from its May 21 record close.
The sell-off continued today (Monday). Within minutes of the first trades, the DJIA plunged 1,000 points. Stocks quickly recovered – an hour into trading, the Dow was down about 450 points, still on track for a major loss. Futures for the CBOE Volatility Index (or VIX) – a "fear gauge" index – surged 26% in early trade, above 25% for the first time since June 15, 2012. VIX futures have soared 44% over the last four sessions of last week.
Many blame the surprise China yuan devaluation for the sell-off.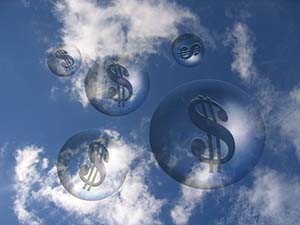 "When you look at the immediate import [the yuan devaluation] had on currencies – you get a sense as to why people are very, very frustrated with China," Jon Huntsman, former U.S. ambassador to China, told CNN on Aug. 16. [Editor's Note: For a full explanation of the Chinese currency devaluation and its effect on the dollar, click here…]
But Schiff has a completely different take.
He believes investors should be worried about the United States, not China…
=============================================================
http://www.europac.com/taxed_by_debt
To receive Peter Schiff's "Taxed By Debt," please CLICK HERE and enter your information and the brand new 30-page report will be sent to you via e-mail.