Dr. Phranq Tamburri (NMD and local activist) will be in studio for the full 3++ hour show to give The Trump Report
Media Type: Audio • Time: 266 Minutes and 0 Secs
Media Type: Audio • Time: 42 Minutes and 06 Secs
Media Type: Audio • Time: 177 Minutes and 0 Secs
---
Hour 1 - 3
Media Type: Audio • Time: 266 Minutes and 0 Secs
Hour 1-3 -- Dr. Phranq Tamburri (NMD and local activist) will be in studio for the full 3++ hour show to give The Trump Report
-30-
March 30th, 2016
Declare Your Independence with Ernest Hancock
on LRN.FM / Monday - Friday
9 a.m. - Noon (EST)
Studio Line: 602-264-2800
Hour 1
Dr. Phranq Tamburri, NMD
In Studio
Webpage:
http://www.longevitymedical.com/physicians-staff/dr-phranq-tamburri-nmd/
==========================
TOPIC: The Trump Report - Update on Donald Trump's Campaign
==========================
Phranq's previous interviews on the Declare Your Independence with Ernest Hancock Radio Show:
https://www.freedomsphoenix.com/Guest-Page.htm?No=00672
==========================
Topics discussed...
Congratulations to Dr. Phranq Tamburri, (NMD) for being named one of the Top Doctors in PHOENIX Magazine's list of Top Doc's
Lab testing reinvented (Theranos):
At TEDMED 2014, Founder and CEO of Theranos, Elizabeth Holmes, talked about the importance of enabling early detection of disease through new diagnostic tools and empowering individuals to make educated decisions about their healthcare.
==============================
Godwin's law (Wiki) - https://en.wikipedia.org/wiki/Godwin's_law
Godwin's law (or Godwin's rule of Nazi analogies)[1][2] is an Internet adage asserting that "As an online discussion grows longer, the probability of a comparison involving Nazis or Hitler approaches 1"[2][3]—??that is, if an online discussion (regardless of topic or scope) goes on long enough, sooner or later someone will compare someone or something to Hitler or Nazism.
Promulgated by American attorney and author Mike Godwin in 1990,[2] Godwin's law originally referred specifically to Usenet newsgroup discussions.[4] It is now applied to any threaded online discussion, such as Internet forums, chat rooms, and comment threads, as well as to speeches, articles, and other rhetoric.[5][6]
In 2012, "Godwin's law" became an entry in the third edition of the Oxford English Dictionary.[7]
---
Hour 2
Media Type: Audio • Time: 42 Minutes and 06 Secs
Hour 2 -- Dr. Phranq Tamburri (NMD and local activist) will be in studio for the full 3 hour show to give The Trump Report (Cont'd)
-30-
Hour 2
Dr. Phranq Tamburri, NMD
In Studio (Cont'd)
=========================
Trump mask and coloring book:
Other Misc Pics...
==============================
---
Hour 3
Media Type: Audio • Time: 177 Minutes and 0 Secs
Hour 3 -- Dr. Phranq Tamburri (NMD and local activist) will be in studio for the full 3 hour show to give The Trump Report (Cont'd)
-30-
Hour 3
Dr. Phranq Tamburri, NMD
In Studio (Cont'd)
==============================
Trump Secret Service "PUT THAT PEN AWAY!!":
Proof that the Secret Service do look at pens as potential threats and why they may yank away an unknown reporter trying to grab Trump with one.
=============================
Comparing Trump to Hitler Is Worst Kind of Hate Speech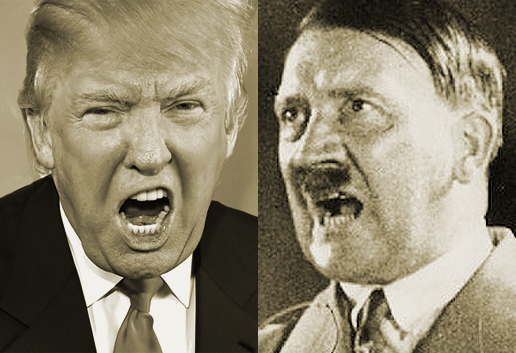 To all those comrades on my Facebook feed irresponsibly comparing isolationist Donald Trump to imperialist Adolf Hitler: that is your constitutionally protected right.
However, we have a very important, if unwritten, rule in high-level policy debate: he or she that resorts to a Nazi Germany or Hitler comparison loses the argument. This is because there is nothing that can compare to that diabolical aberration or person. In addition, usually those making the comparison have not done their homework, and are lazily latching onto to one aspect of the thing they despise (e.g., Trump's support of Federal libel laws, or his opposition to sanctuary cities, or his temporary Muslim travel ban) and then loosely extrapolating to the whole.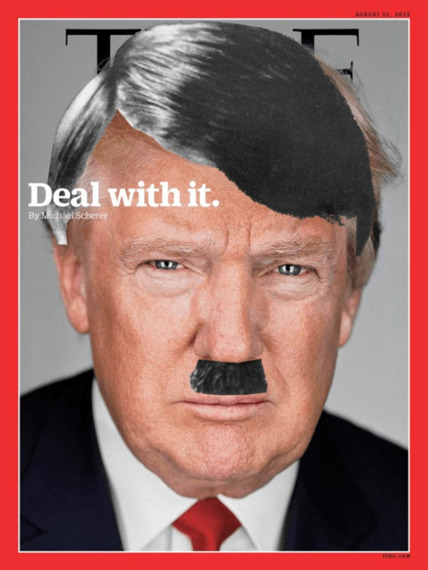 I have routinely lambasted Mr. Trump for his irresponsible rhetoric - including his birther-ism and pointless ad hominems - as well as for some of his wiggy policy prescriptions. Just read my repeated Huffington Post takedowns of the man.
Nevertheless, as a journalist, author, and former debate coach of some of the top teams in the land (see the urban debate documentary, Crotty's Kids, to learn more), I am also particularly sensitive to irresponsible rhetoric. And, as even MTV News agrees, these comparisons to Hitler and the Holocaust are grossly irresponsible.
Mike Godwin, director of innovation policy at R Street Institute, created his own Godwin's Law to call out these Nazi comparisons, which are commonplace online. Godwin's Law reads: "As an online discussion continues, the probability of a reference or comparison to Hitler or Nazis approaches 1." I urge you to read his article here and to get more granular in your comparisons going forward. I urge you to do this not because I am some monomaniacal hater of free speech - far from it - but because I find it deeply insulting to all those who died in the Holocaust to have their sacrifice cheaply denigrated in this way.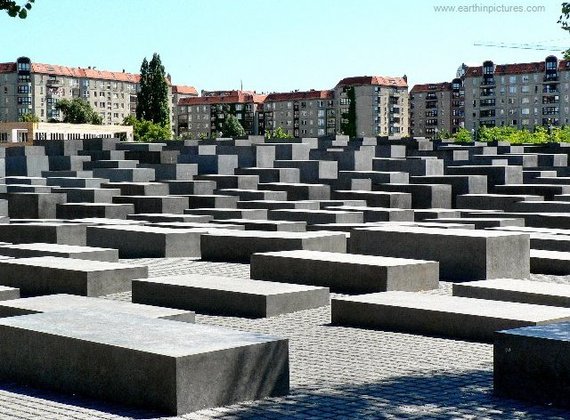 When we apply a Nazi comparison to someone or something that does not fit that comparison, then Nazism and the Holocaust lose their power to shock us. And they must never lose that power. If they do, which is quickly happening right now, when something diabolical does come along again in this world, we have no way to identify it, let alone stop it, because we've cried Nazi wolf so often that the comparison has lost its power to persuade. I fear this rhetorical desensitization has already happened in our delayed responses to atrocities in Syria, Rwanda, Darfur and beyond.
CLICK HERE for the rest of the article