Ed Forchion (aka NJ Weedman) provides an update on his recent court appearance and also his congressional candidacy - James Corbett (The Corbett Report) provides World News Update - Neill Franklin (Executive Director of LEAP) gives an update
Media Type: Audio • Time: 147 Minutes and 0 Secs
Media Type: Audio • Time: 56 Minutes and 19 Secs
Media Type: Audio • Time: 48 Minutes and 35 Secs
---
Hour 1 - 3
Media Type: Audio • Time: 147 Minutes and 0 Secs
Hour 1 -- Segment 1&2 Ernest goes over the Freedom's Phoenix Headline News - Segment 3&4 Ed Forchion (aka NJ Weedman) provides an update on his recent court appearance and also his congressional candidacy
Hour 2 -- James Corbett (The Corbett Report) provides World News Update
Hour 3 -- Neill Franklin (Executive Director of LEAP) gives an update on the drug war and legalization
CALL IN TO SHOW: 602-264-2800
-30-
June 8th, 2016
Declare Your Independence with Ernest Hancock
on LRN.FM / Monday - Friday
9 a.m. - Noon (EST)
Studio Line: 602-264-2800
Hour 1
2016-06-08 Hour 1 Ed Forchion aka NJWeedman from Ernest Hancock on Vimeo.
Ed Forchion (segment 3&4)
aka NJ Weedman
Webpage: http://njweedman.com/
=============================

Ed comes on the show to talk about his recent court appearance, and also to talk about his congressional campaign with the Legalize Marijuana Party...
MOUNT HOLLY - Ed "NJWeedman" Forchion, the longtime marijuana activist who until recently was living in self-styled political exile in California, is running for Congress again.
Forchion filed his petition Friday to run as an independent for New Jersey's 3rd Congressional District seat, which covers parts of Burlington, Camden and Ocean counties and is held by Democrat John Adler of Cherry Hill.
Although Forchion has lived in California since 2008, he said he has always maintained a legal residence in Pemberton Township. He runs the Liberty Bell Temple on Hollywood Boulevard in Los Angeles, a state-registered medical marijuana clinic where he legally sells pot and claims to run the only Rastafarian ministry in the city. Marijuana is used as a sacrament in his religious practice.
NJWeedman's return to the Garden State last month to visit his children ended with him behind bars. He was charged with possession of more than 50 grams of marijuana, drug possession with the intent to distribute and possession of drug paraphernalia after police stopped him on Route 38 in Mount Holly for rolling through a red light and found about a pound of pot in the trunk of his rental car.
Forchion said he was racially profiled, a claim the New Jersey State Police deny.
After a few days in Burlington County Jail, Forchion made bail and had a renewed spirit to fight the system.
He fought for years in New Jersey to legalize the use of marijuana for medical and spiritual purposes.
The founder of the Legalize Marijuana Party of New Jersey has run previous unsuccessful campaigns for governor, U.S. Senate, Congress, the state Legislature, and the Burlington County Board of Freeholders.
He also lost his bid in New Jersey Superior Court to have his name officially changed to NJWeedman six years ago.
He currently has a petition filed in Los Angeles Superior Court to have his name legally changed to NJWeedman.com, the name of his website.
"New Jersey wouldn't do it, but California shouldn't have a problem with it," he said Friday.
The congressional race and name change are all part of Forchion's effort to "pollute the jury and support my jury nullification" case as part of his pending criminal matter, he said.
"When my case goes before the jury, I want them to know who I am and be totally aware of me and my views and maybe one will agree with me," Forchion said.
He is also fighting for visitation with his 14-year-old daughter, who he says he has not been allowed contact with because of his views on marijuana.
"It is a national debate and you're supposed to be able to talk about whatever you want," he said. "Politicians can talk about it, but I am punished for it."
Forchion also plans to file a constitutional challenge to New Jersey's new medical marijuana law as part of his criminal case, he said.
In January, Gov. Jon S. Corzine signed legislation that would allow patients diagnosed with severe medical conditions, including AIDS, cancer, muscular dystrophy, multiple sclerosis and Lou Gehrig's disease, to access marijuana grown and distributed through state-monitored dispensaries.
Forchion said he would file a constitutional challenge of the law on the grounds that the state's criminal code - the one he was arrested and charged under - reads that marijuana has no medicinal value.
The 3rd District race promises to be closely watched. Former Philadelphia Eagle Jon Runyan of Mount Laurel is facing a primary challenge from "traditional Republican" candidate Justin Murphy of Tabernacle next month.
The Republicans are hoping to take back the seat Adler won in 2008.
---
Hour 2
Media Type: Audio • Time: 56 Minutes and 19 Secs
Hour 2 -- James Corbett (The Corbett Report) provides World News Update
-30-
Hour 2
2016-06-08 Hour 2 James Corbett from Ernest Hancock on Vimeo.
James Corbett
The Corbett Report
Webpage: CorbettReport.Com
James comes on the show to discuss U.S./World politics/foreign policy, World News Update, GOP POTUS Circus, Syria, Russia...
James's previous interviews on the Declare Your Independence with Ernest Hancock Radio Show:
https://www.freedomsphoenix.com/Guest-Page.htm?No=01092
============================
Featured Video...
Open Source Solutions: An Open Source Investigation
Do you know how to make your own plastic recycling machines from scratch? Where to download free designs for your 3D printer? Where to find millions of free artworks, books, movies and other cultural resources? Well you do now. Join James for today's "Thought For The Day" as we start collating the best open source resources on the web.
SHOW NOTES:
Open-Source, DIY Machine Recycles Household Plastic Into New Products
Episode 222 – Lessons in Resistance: Open Source
1.8 Million Free Works of Art from World-Class Museums: A Meta List of Great Art Available Online
LATEST ARTICLE...
Another 'Conspiracy' Confirmed: Khomeini Had A "Secret Channel" With The US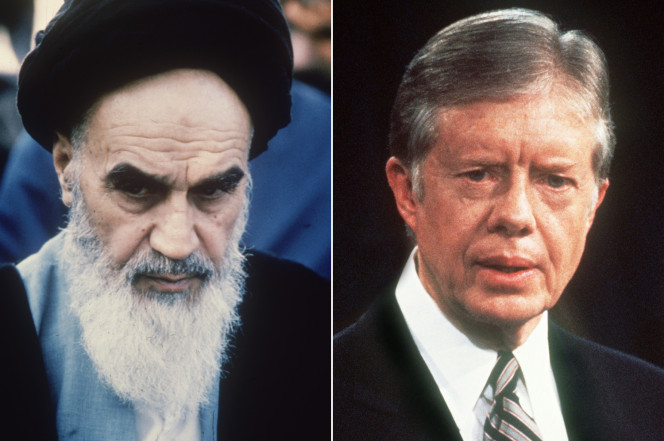 by James Corbett
TheInternationalForecaster.com
June 7, 2016
It's been an open secret that the US organized and enabled two of the three major events in modern Iranian history: the overthrow of the democratically elected Prime Minister Mohammad Mossadegh in 1953 and the Shah's subsequent reign of terror (and eventual exile). But newly-released documents confirm that the US had a larger role than previously admitted in the third: the Islamic Revolution of 1979.
The documents, reported on last week by the BBC's Persian Service, confirm that Ayatollah Khomeini was in direct communication with US President Jimmy Carter in the crucial weeks following the Shah's departure from Iran on January 16, 1979. And, despite vigorous denial by the Iranian government, the records show that Khomeini struck a conciliatory tone with the US government as he attempted to broker his return to the country.
"You will see we are not in any particular animosity with the Americans," Khomeini wrote in a message to US President Jimmy Carter at the time, part of a series of recently declassified diplomatic cables, policy memos, meeting records and other documents obtained by the BBC. The White House responded that they would not be adverse to the possibility of a change in the Iranian constitution, a tacit acceptance of the overthrow of the shah and institution of a republic. Khomeini, in return, assured Carter that: "The oil flow will continue after the establishment of the Islamic Republic."

The records indicate that Khomeini's contact with the US Government stretch back to 1963, when the then-exiled religious leader made contact with President Kennedy to inform him that "he was not opposed to American interests in Iran" and "expressed his belief in close cooperation between Islam and other world religions."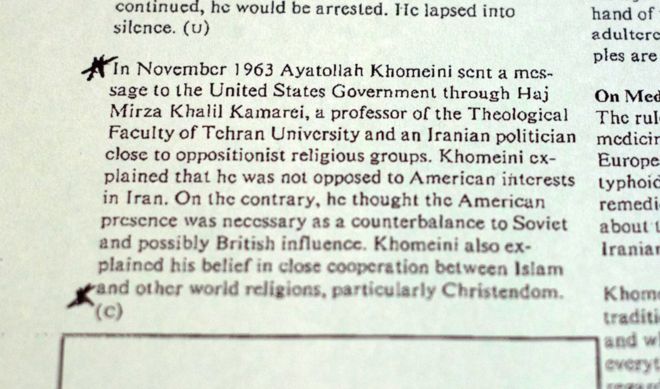 The US has until now never formally admitted to being in contact with Khomeini prior to the revolution. The messages are in direct contradiction to the Iranian government's official story that Khomeini had to fight a hostile American government at every step in order to return to the country in February of 1979 and effect the Islamic revolution. But they back up what has long been asserted by whistleblowers and sources from that time who were dismissed as cranks and provocateurs.
Tehran, for its part, has denounced the documents, calling them a "fabrication" and part of a "childish game" of manipulation to ease the stigma of American-Iranian relations in the Iranian public's mind.
The Iranian government has some support for this position from an unlikely source: Gary Sick, a member of Carter's National Security Council at the time of the revolution who describes himself as "the point man in the White House dealing with Iran." He wrote a recent blog post dissecting the BBC report and noting that the content of these documents has been known for decades and has been discussed in greater context by himself and others throughout that time. However, Sick does note dispute the central contention that Khomeini had engaged in conciliatory exchanges with the US prior to returning to Iran.
That these documents are only being declassified now should not come as a surprise. It took 56 years for a sitting US President to finally admit to the US' part in the overthrow of Mossadegh (despite having been revealed to the public nearly a decade earlier). If anything, the idea that the US may have had a role in the rise to power of Khomeini is decades ahead of schedule.
---
Hour 3
Media Type: Audio • Time: 48 Minutes and 35 Secs
Hour 3 -- Neill Franklin (Executive Director of LEAP) gives an update on the drug war and legalization
-30-
Hour 3
2016-06-08 Hour 3 Neill Franklin from Ernest Hancock on Vimeo.
Neill Franklin
Retired State Police Major and Executive Director of LEAP (Law Enforcement Against Prohibition)
Webpage: http://www.leap.cc/
Retired State Police Major and Executive Director of LEAP
Major Stanford "Neill" Franklin
Baltimore, Maryland
"It pains me to know that there is a solution for preventing tragedy and nothing is being done because of ignorance, stubbornness, unsubstantiated fear and greed."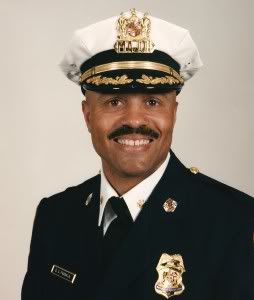 Major Neill Franklin is a 34-year law enforcement veteran of the Maryland State Police and Baltimore Police Department. During his time on the force, he held the position of commander for the Education and Training Division and the Bureau of Drug and Criminal Enforcement. Major Franklin instituted and oversaw the very first Domestic Violence Investigative Units for the Maryland State Police. After 23 years of dedicated service to the Maryland State Police, he was recruited in 2000 by the Commissioner of the Baltimore Police Department to reconstruct and command Baltimore's Education and Training Section.
Early in his career, Neill served as a narcotics agent with the Maryland State police, focusing on everything from high-level drug dealers in the Washington suburbs to the guy growing one marijuana plant on his balcony. Neill was proud of his work and the hundreds of arrests he executed. "I had been taught that the people who use and sell drugs are trash, and that we needed to put those people behind bars forever."
But two people permanently changed his steadfast belief in fighting the drug war. The first was Kurt Schmoke, who declared while he was the sitting mayor of Baltimore that the drug war was not working. Schmoke explained that fighting a war on drugs was counteproductive and created excessive violence. This was a turning point for Neill, who began to research and evaluate his own experiences in law enforcement. "We worked in predominantly white areas, yet most of our cases and lock ups were minorities. There were very few cases in the outlying areas that involved whites," he says.
Not long after Mayor Schmoke's announcement, Neill's close friend, Corporal Ed Toatley, was killed in Washington, DC while making a drug deal as an undercover agent. "When Ed was assassinated in October 2000, that is when I really made the turn. That's when I decided to make my views public," Neill explains. He became executive director of LEAP in 2010.
When not working, Neill volunteers his time by serving on many boards that include Children 1st, the Faith Based Community Council on Law Enforcement and Intelligence, the Place of Grace Church, Anne Arundel Community College Criminal Justice Advisory Board, and board president for TurnAround, Inc. (domestic violence, sexual assault victim advocate providing counseling and shelter services). Major Franklin is married and has one son. He is also very active in his church, The Place of Grace, where he serves as a board member.
Neill Franklin's Articles
Neill Franklin's Events
Declare Your Independence: Neill Franklin
Decriminalization Panel discussion at Northern New Jersey Chapter Regional Meeting
Criminal Justice Summit: Neill Franklin
Town hall discussion on marijuana regulation in Delaware: Neill Franklin
Theology and Peace annual conference, presentation: Neill Franklin
Spirit and Place, an initiative of The Polis Center at IUPUI presents Gentrify: The Good, The Bad and The Ugly: Neill Franklin
2016 National Libertarian Convention: Neill Franklin
Marc Steiner Show: Neill Franklin
Baltimore Barristers on Radio CBS Baltimore: Neill Franklin
The National on CBC TV: Neill Franklin
National Action Network Annual Conference: Neill Franklin
The Marc Steiner Show: Neill Franklin
SSDP Conference, Lunch & Plenary: Neill Franklin
Voices of Dissent w/ Dougie the Abolitionist: Neill Franklin
Cannabis Economy Podcast: Neill Franklin
Students for Prison Education and Reform: Neill Franklin
Neill Franklin on The Good Men Project
Meeting of the Jeremiah Fellows: Neill Franklin
Testimony on HB908: Neill Franklin
McDaniel College: Neill Franklin
Neill Franklin phone radio interview w/ Clearing the Fog
Live TV interview w/ John Stossel: Neill Franklin
NOBLE Symposium: Neill Franklin