James Corbett (The Corbett Report) provides World News Update; topics range from the political circus, MSM liars, cryptocurrencies, etc... - Brian Sovryn (Dark Android; host of Soveryn Tech) comes on the show to talk about 'app' creations
Media Type: Audio • Time: 197 Minutes and 0 Secs
Media Type: Audio • Time: 138 Minutes and 0 Secs
---
Hour 1 - 3
Media Type: Audio • Time: 197 Minutes and 0 Secs
Hour 1 -- James Corbett (The Corbett Report) provides World News Update; topics range from the political circus, MSM liars, cryptocurrencies, etc...
Hour 2&3 - Brian Sovryn (Dark Android; host of Soveryn Tech) comes on the show to talk about 'apps', from creation and technology to legal issues to marketing and promotion
CALL IN TO SHOW: 602-264-2800
-30-
August 17th, 2016
Declare Your Independence with Ernest Hancock
on LRN.FM / Monday - Friday
9 a.m. - Noon (EST)
Studio Line: 602-264-2800
Hour 1
James Corbett
The Corbett Report
Webpage: CorbettReport.Com
James Corbett (The Corbett Report) provides World News Update; topics range from the political circus, MSM liars, technocracy, etc...
James's previous interviews on the Declare Your Independence with Ernest Hancock Radio Show:
https://www.freedomsphoenix.com/Guest-Page.htm?No=01092
============================
Latest Videos...
Fingerprint SIMs, Imaginary Vans, Community Internet – New World Next Week
Corbett • 08/12/2016
Social Media Censorship Is Out of Control! Here's one solution.
Corbett • 08/10/2016
Corbett • 08/10/2016
Corbett • 08/05/2016
Truth Music Playlist – Summer 2016
Corbett • 08/04/2016 •
=================================
Latest Articles...
MSM Finally Admits Their Bias; Now What Are We Going To Do About It?
Corbett • 08/13/2016 •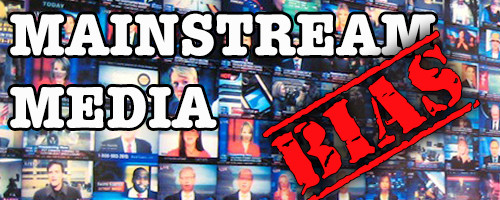 Dear Government, Deliver Us From Freedom
Corbett • 08/10/2016 •
Relax, Everyone! Al Qaeda Are the Good Guys Again
Corbett • 08/06/2016 •
---
Hour 2
Media Type: Audio • Time: 138 Minutes and 0 Secs
Hour 2 - Brian Sovryn (Dark Android; host of Soveryn Tech) comes on the show to talk about 'apps', from creation and technology to legal issues to marketing and promotion
-30-
Hour 2
Brian Sovryn
Sovryn Tech, Dark Android, Zomia Offline Games...
https://zomiaofflinegames.com/
Dr. Brian Sovryn is the proprietor and developer of Zomia Offline Games, as well as the creator and host of the newscast Sovryn Tech that you can also find on the website. His background in technology comes from years spent with multiple tech companies, the U.S. Army, and from being involved in the cypherpunk community since the late 1990's. Brian also has a Doctorate of Divinity. Beyond that, he was a co-host of the nationally syndicated radio show Free Talk Live for two years, as well as a co-host with Dr. Stephanie Murphy on the popular Let's Talk Bitcoin Network show Sex & Science Hour, and has made numerous appearances on other podcasts and radio shows. He's also a public speaker at various liberty, anarchist, Bitcoin, and tech events throughout the world. Brian also fancies himself a historian, gamer, and tech journalist (in that order), and is a supporter of the Center for Global Nonkilling. Born in 1981 in New York, Brian is ethnically Jewish, and converted to Christianity for a time, but is now a freethinker and anarchist. He is presently a denizen in the United States in the State of New Hampshire as a participant of the Free State Project.
What is Sovryn Tech?
Sovryn Tech is the popular anarchist-themed science and technology show hosted by Dr. Brian Sovryn, and has been running weekly (with intermittent "specials" inbetween) since 2012. The show is completely uncensored–and much like Zomia Offline Games–touches on subjects in tech and science that are often considered taboo by the rest of the podcast world (and really, the world in general). Loaded with tech news, science, geekdom, and many predictions by Dr. Brian Sovryn–known by listeners as the "Golden Stallion of the Tech World", "The Man of Tomorrow", and "The Libertine-in-Chief"–that have often been accurate, as well as many insights that you are guaranteed to not get anywhere else, it covers a wide range of topics through its various segments, and is very listener interactive. In the end, Sovryn Tech is meant to entertain as much as it informs.
What is Dark Android?
Dark Android is a project to create inexpensive, secure, privacy-hardened Android devices. It is constantly updated with the latest apps, tips, and tricks to keep your Android device as safe and secure as possible, along with a lot of old school "meatspace" tricks to show you how to use your device with privacy and anonymity in the fore.
Where does the name "Zomia" come from?
SEE: Zomia (geography)
You say Brian Sovryn is an anarchist. Does that mean he wears all black and throws Molotov cocktails?
While Brian is well know for wearing all black all the time (what he calls "triple-black), all "anarchist" means is: "no rulers". Nothing more, nothing less. It has nothing to do with violence. To learn more, feel free to listen to the aforementioned weekly newscast: Sovryn Tech.
================================
TOPIC(S) OF DISCUSSION ON THE SHOW...
App creation, legal issues, marketing, etc...
Questions for Brian:
*How do you make money on a app without charging for the app download
*How to market an app to get mass downloads
*What if there is an app semi similar to one you want to do?
*If you want to use a logo that is trademarked and charge for the app, do you have to pay that company to use the logo? Or the logo and not charge for the app do you have to pay that company?
*Should you market testing before making a full build on the app?
*Any copyright issues as far as having a similar app as an already existing app
================================
Topics and References on the show...
Introducing Stripe Atlas. A new way to start an internet business anywhere...
Global access to startup tools
With Stripe Atlas, entrepreneurs can easily incorporate a U.S. company, set up a U.S. bank account, and start accepting payments with Stripe. Starting today, it's available to developers and entrepreneurs globally.
The promise of the internet is that location matters less. However, geographic barriers and associated complexity make it difficult to start a global business in many parts of the world.
Developers around the world should have equal access to the tools and services that are available to those in Berlin and Boston. Atlas is designed to help.
Incorporate your company
Atlas helps you incorporate a U.S. Delaware company in a couple of days. You just fill out a simple form; we generate the necessary paperwork and handle the rest.
Open a business bank account
Stripe Atlas opens a business bank account for you with Silicon Valley Bank, the world's leading bank for tech companies. There's no need to visit a bank branch in person to get set up.
Accept payments with Stripe
We set up a Stripe account that you can use to start accepting payments from customers in 100+ currencies right away. You can take advantage of the complete Stripe product suite, including Connect and Relay.
Get tax and legal guidance
Stripe Atlas entrepreneurs will have access to guidance on U.S. law and taxes from Orrick, the international tech law firm, and PwC, the global accounting firm. Every Atlas entrepreneur will be able to chat–for free–with a professional from PwC.
The Stripe Atlas network
Stripe Atlas is invite-only to start. We'll be scaling it to as many companies as possible as quickly as we can. You can apply directly or get a referral from one of our partners.
We're working with more than a hundred accelerators, investors, and partners from around the world to get Atlas in the hands of promising startups. In addition, we're working with some selected companies to make it easier for Atlas startups to take advantage of services: for example, AWS will extend $15,000 in free credits.
More about the Stripe Atlas network
================================
Brian's previous interview on the Declare Your Independence with Ernest Hancock Radio Show:
---
Hour 3
Hour 3 - Brian Sovryn (Dark Android; host of Soveryn Tech) comes on the show to talk about 'apps', from creation and technology to legal issues to marketing and promotion
-30-
Hour 3
Brian Sovryn - Cont'd