James Corbett (The Corbett Report) provides World News Update; topics range from the political circus, MSM liars, cryptocurrencies, etc... - Nick Dranias (Pres & Exec Dir of Compact for America) on the Compact's 'Prosperity Zones' that is intended to
Media Type: Audio • Time: 155 Minutes and 0 Secs
Media Type: Audio • Time: 56 Minutes and 39 Secs
Media Type: Audio • Time: 56 Minutes and 19 Secs
---
Hour 1 - 3
Media Type: Audio • Time: 155 Minutes and 0 Secs
Hour 1 -- Freedom's Phoenix Headline News
Hour 2 -- James Corbett (The Corbett Report) provides World News Update; topics range from the political circus, MSM liars, cryptocurrencies, etc...
Hour 3 - Nick Dranias (Pres & Exec Dir of Compact for America) on the Compact's 'Prosperity Zones' that is intended to restore prosperity now
CALL IN TO SHOW: 602-264-2800
-30-
August 31st, 2016
Declare Your Independence with Ernest Hancock
on LRN.FM / Monday - Friday
9 a.m. - Noon (EST)
Studio Line: 602-264-2800
Hour 1
2016-08-31 Hour 1 FP Headline News from Ernest Hancock on Vimeo.
Ernest Hancock
Freedom's Phoenix Headline News
=====================
Show's Ernest did on Infragard...
http://www.ernesthancock.com/archive/index.cgi?action=search&search=Infragard
From Wikipedia...
InfraGard
https://en.wikipedia.org/wiki/InfraGard
InfraGard is a non-profit organization serving as a public-private partnership between U.S. businesses and the Federal Bureau of Investigation. The organization is an information sharing and analysis effort serving the interests, and combining the knowledge base of, a wide range of private sector and government members.[1] InfraGard is an association of individuals that facilitates information sharing and intelligence between businesses, academic institutions, state and local law enforcement agencies, and other participants dedicated to prevent hostile acts against the United States.[2] InfraGard's mutual nondisclosure agreements among its members (individuals) and the FBI promotes trusted discussions of vulnerabilities and solutions that companies and individuals may be hesitant to place in the public domain and provide access to additional threat information from the FBI.
History
InfraGard began in the Cleveland, Ohio, Field Office in 1996,[3][4] and has since expanded to become a national-level program, with InfraGard coordinators in every FBI field office. Originally, it was a local effort to gain support from the information technology industry and academia for the FBI's investigative efforts in the cyber arena, but it has since expanded to a much wider range of activities surrounding the nation's critical infrastructure.[1]
The program expanded to other FBI Field Offices, and in 1998 the FBI assigned national program responsibility for InfraGard to the former National Infrastructure Protection Center (NIPC) directed by RADM James B. Plehal USNR and to the FBI's Cyber Division in 2003.[3] Since 2003, InfraGard Alliances and the FBI said that they have developed a TRUST-based public-private sector partnership to ensure reliability and integrity of information exchanged about various terrorism, intelligence, criminal, and security matters. It supports FBI priorities in the areas of counterterrorism, foreign counterintelligence, and cybercrime.[3][5]
Purpose
InfraGard is focused on protecting the 16 critical infrastructures outlined by Presidential Directive 21: Critical Infrastructure Security & Resilience by sharing threat information, assisting the FBI in finding and prosecuting those who attack critical infrastructure through physical or cyber means, provide training for active shooter scenarios, cyber defense, and any other threats against the nation. The organization is committed to providing the tools and resources needed by those who own and operate the nation's critical infrastructure to protect their enterprises and maintain the services necessary for a safe and prosperous nation.
Information sharing
InfraGard chapters also participate to assure that the critical infrastructure owners and operators -- estimated at 85% private sector -- are engaged and represented in local and regional planning efforts.[6] Working on all 16 critical infrastructure sectors, the organization provides resources and information not only on prevention, but also on building resilience and response capabilities.[7]
Training
InfraGard chapters around the nation also provide cyber and physical security training sessions that focus on the latest threats as identified by the FBI. Sessions include threat briefings, technical sessions on cyber and physical attack vectors, response training, and other resources to help CISOs and CSOs protect their enterprise. InfraGard approaches threats to critical infrastructure from both a tactical and strategic level, addressing the needs of those on the front lines of security as well as those decision makers tasked with assessing their enterprise's vulnerabilities and allocating resources to protect it. [8]
The information sharing between the organization and government has been criticized by those protecting civil liberties, concerned the membership would be surrogate eyes and ears for the FBI.[9] The group has also been the subject of hacking attacks intended to embarrass the FBI.[10] Local chapters regularly meet to discuss the latest threats or listen to talks from subject matter experts on security issues,[11] with membership open to U.S. citizens at no cost.[12] As of July, 2012, the organization reported membership at over 54,677 (including FBI).[3]
Critical infrastructure
InfraGard focuses on the development, management and protection of critical infrastructure. InfraGard has a nationwide focus group that reviews threats that could disrupt critical infrastructure nationwide for a month or more named the electromagnetic pulse special interest group (EMP SIG). This is an all-hazards approach that looks at manmade and natural electromagnetic pulse (EMP), cyber attack, coordinated physical attack, pandemics or insider threats and mitigating actions that could minimize such threats. Mitigation strategies include hardening and prevention strategies in addition to the development of local infrastructure that could make local communities more robust and sustainable. (See EMP SIG press release and guidance document. See also the website of the association of universities involved in public policy, the Policy Studies Organization, who produces the technology policy conference called the Dupont Summit in which the InfraGard National EMP SIG brought public and private sector leaders to discuss these emerging threat issues: http://www.ipsonet.org/conferences/the-dupont-summit/dupont-summit-2012/infragard-emp-sig )
Civil liberties
Partnerships between government agencies and private organizations has its critics.[9][13][14] Concerned about civil liberties, the American Civil Liberties Union (ACLU) warned that there "is evidence that InfraGard may be closer to a corporate TIPS program, turning private-sector corporations — some of which may be in a position to observe the activities of millions of individual customers — into surrogate eyes and ears for the FBI". Concluding that "any program that institutionalizes close, secretive ties between such organizations raises serious questions about the scope of its activities, now and in the future."[9][11] While others describing Infragard state "the architecture of the Internet—and the many possible methods of attack— requires governments, corporations, and private parties to work together to protect network security and head off threats before they occur."[15] Responding to the ACLU criticism, Chairwoman Kathleen Kiernan of the InfraGard National Members Alliance (INMA) denies that InfraGard is anything but beneficial to all Americans stating "It's not an elitist group in any way, shape or form," she says. "We're out there trying to protect everybody. Any U.S. citizen on the planet is eligible to apply to InfraGard."[11]
LulzSec attacks
In 2011, LulzSec claimed responsibility for attacking chapter websites managed by local members in Connecticut and Atlanta, in order to embarrass the FBI with "simple hacks".[10] The group leaked some of InfraGard member e-mails and a database of local users.[16] The group defaced the website posting the following message, "LET IT FLOW YOU STUPID FBI BATTLESHIPS", accompanied with a video. LulzSec has posted the following message regarding the attack:
"It has not come to our unfortunate attention that NATO and our good friend Barrack Osama-Llama 24th-century Obama [sic] have recently upped the stakes with regard to hacking. They now treat hacking as an act of war. So, we just hacked an FBI affiliated website (Infragard, specifically the Atlanta chapter) and leaked its user base. We also took complete control over the site and defaced it [...]."[17]
---
Hour 2
Media Type: Audio • Time: 56 Minutes and 39 Secs
Hour 2 -- James Corbett (The Corbett Report) provides World News Update; topics range from the political circus, MSM liars, cryptocurrencies, etc...
-30-
Hour 2
2016-08-31 Hour 2 James Corbett from Ernest Hancock on Vimeo.
James Corbett
The Corbett Report
Webpage: CorbettReport.Com
James Corbett (The Corbett Report) provides World News Update; topics range from the political circus, MSM liars, technocracy, etc...
James's previous interviews on the Declare Your Independence with Ernest Hancock Radio Show:
https://www.freedomsphoenix.com/Guest-Page.htm?No=01092
============================
Latest Videos...
EpiPen Gouge, Sky Cameras, Fedbook Fail – New World Next Week
Corbett • 08/26/2016
This week on the New World Next Week: we uncover the shady connections behind the EpiPen price gouge; we detail the secret eye in the sky that has been watching over Baltimore; and we celebrate the Fed's spectacular FaCIAbook failure.
A Portrait Of The Artist As A Young Man – FLNWO (Video)
Corbett • 08/24/2016
Is Turkey Leaving NATO? Newsbud Roundtable
Corbett • 08/20/2016
Soros Hack, NSA Hack, Guccifer 2.0 – New World Next Week
Corbett • 08/19/2016
==============================
Latest Articles...
Corbett • 08/31/2016 •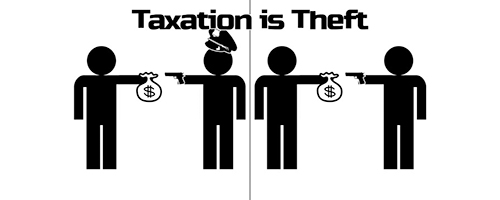 Weekend Open Thread – 08/28/2016
Corbett • 08/29/2016 •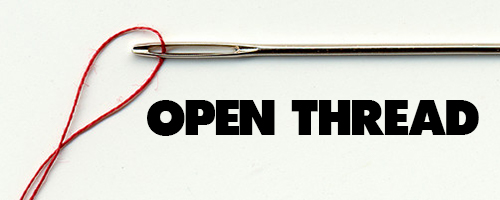 How Monsanto Silences Dissent (Update!)
Corbett • 08/27/2016 •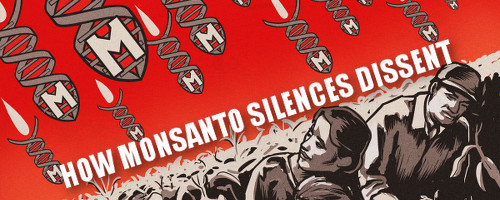 What The Hell Is Going On In The Philippines?
Corbett • 08/23/2016 •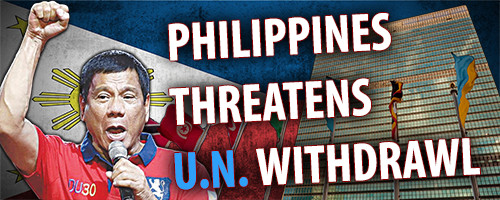 Corbett • 08/21/2016 •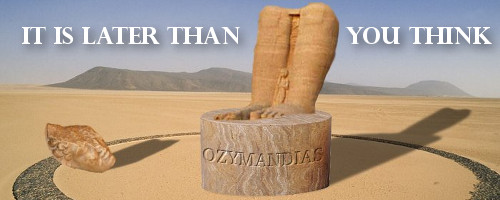 ===========================
Other references...
How Government Solved the Health Care Crisis - Animation
08-31-2016 • YouTube.Com
Based on an essay by Roderick T. Long: http://www.freenation.org/a/f12l3.html

Want to see more of this kind of thing? Become a patron: http://www.patreon.com/tomaszkaye

A facebook page about my video work: https://www.facebook.com/georgeoughtt...

Steemit: https://steemit.com/@bitbutter

Please feel free to provide caption translations.

If you'd like to dub the video with narration in a different language, please use the files I've posted here for a higher quality result than downloading the original material from YouTube:
https://archive.org/details/hgsthc

Roderick T. Long's bibliography:

David T. Beito. "The 'Lodge Practice Evil' Reconsidered: Medical Care Through Fraternal Societies, 1900-1930." (unpublished)

David T. Beito. "Mutual Aid for Social Welfare: The Case of American Fraternal Societies." Critical Review, Vol. 4, no. 4 (Fall 1990).

David Green. Reinventing Civil Society: The Rediscovery of Welfare Without Politics. Institute of Economic Affairs, London, 1993.
---
Hour 3
Media Type: Audio • Time: 56 Minutes and 19 Secs
Hour 3 - Nick Dranias (Pres & Exec Dir of Compact for America) on the Compact's 'Prosperity Zones' that is intended to restore prosperity now
-30-
Hour 3
2016-08-31 Hour 3 Nick Dranias from Ernest Hancock on Vimeo.
Nick Dranias
President and Executive Director of Compact for America
Webpage: CompactForAmerica.Org
Nick Dranias is President and Executive Director of Compact for America Educational Foundation, Inc. which is a 501(c)(3) charity that focuses on educating citizens and statesmen about the power of interstate compacts to achieve constitutional amendments and other reforms. He also serves as a Board Member of Compact for America, Inc., a 501(c)(4), and as a Civil Liberties Advisory Council member for Our America Initiative, also a 501(c)(4). He previously served as General Counsel and Constitutional Policy Director for the Goldwater Institute. Dranias led the Goldwater Institute's successful challenge to Arizona's system of government campaign financing to the U.S. Supreme Court. He remains "of Counsel" for the Institute in representing the City of Tombstone in a fight to protect its 130 year old municipal water supply from U.S. Forest Service overreach. Dranias also serves as a constitutional scholar, authoring scholarly articles dealing with a wide spectrum of issues in constitutional and regulatory policy. His articles have been published by leading law reviews, bar journals and think tanks across the country. Dranias' latest works are In Defense of Private Civic Engagement (forthcoming), Introducing "Article V 2.0:" The Compact for a Balanced Budget (Heartland Institute/Federalist Society); Recognizing Pension Fund Insolvency: A Catalyst for Reform (Goldwater Institute with Dr. Byron Schlomach) and Moving Forward: A Roadmap for Choice and Competition (Goldwater Institute with Drs. Andrew Kleit and Byron Schlomach).
=================================
TOPICS DISCUSSED...
To view the latest draft of the Compact legislation, click here:
http://www.compactforamerica.org/#!restoreprosperitynow/wp3uk
Model Legislation:
"Prosperity Zone Compact" Fact Sheet One-Pager
"Prosperity Zone Compact" Fact Sheet Two-Pager
Executive Summary to Model "Prosperity Zone Compact" Policy
Model "Prosperity Zone Compact" Policy
Learn More:
Nick Dranias, JD, The Prosperity Zone Compact: Leveraging the Power and Promise of Interstate Compacts to Bring Back the American Dream, Policy Brief No. 10 (Compact for America Educ. Found. 2016) (a comprehensive assessment of the constitutionality of the interstate compact vehicle underpinning the Prosperity Zone movement).
William Boyes, PhD, Arizona State University Center for the Study of Economic Liberty Working Paper: A 21st Century Prosperity District In Arizona: What International Experiments Can Teach Us (2016) (a study investigating and assessing the gains to jobs, economic growth and wealth from this project).
Nick Dranias, JD, The Local Liberty Charter, Phoenix Law Review (2010) (a research paper on the public policy problems and reform principles underlying a similar project).
Jerry Ellig, PhD, Ten Principles for Better Regulation (Mercatus Center at George Mason University 2013)
Tom W. Bell, Working Paper: Special Economic Zones in the United States: From Colonial Charters, to Foreign-Trade Zones, Toward USSEZs (Chapman University School of Law 2016)
Fred Foldvary, The Ultimate Tax Reform: Public Revenue from Land Rent (CSI Policy Study, Santa Clara University 2006) (a policy paper explaining the benefits of basing revenue on the value of real property)
Byron Schlomach, PhD, Lessons from Texas on Building an Economically Healthier Arizona (Goldwater Institute 2012) (a policy report identifying best practices for public policy based on the Texas model)
George Kelling, PhD & Catherine Coles, PhD, Keeping America Safe: Best Practices to Improve Community Policing and Protect the Public (Goldwater Institute 2011) (a policy report identifying the best practices of community policing)