Irene Pi talks about the Vaccine Education Summit - Marc J Victor (Criminal Defense Attorney) breaks down the court ruling against medical marijuana users buying guns - Jacob Lamont (dispensary owner 6 miles south of the Canadian border - Evergreen C
Media Type: Audio • Time: 195 Minutes and 0 Secs
Media Type: Audio • Time: 58 Minutes and 11 Secs
Media Type: Audio • Time: 82 Minutes and 14 Secs
---
Hour 1 - 3
Media Type: Audio • Time: 195 Minutes and 0 Secs
Hour 1 -- Irene Pi talks about the Vaccine Education Summit
Hour 2 -- Marc J Victor (Criminal Defense Attorney) breaks down the court ruling against medical marijuana users buying guns
Hour 3 - Jacob Lamont (dispensary owner 6 miles south of the Canadian border - Evergreen Cannabis) talks about marijuana regulation
CALL IN TO SHOW: 602-264-2800
-30-
September 7th, 2016
Declare Your Independence with Ernest Hancock
on LRN.FM / Monday - Friday
9 a.m. - Noon (EST)
Studio Line: 602-264-2800
Hour 1
2016-09-07 Hour 1 Irene Pi from Ernest Hancock on Vimeo.
Irene Pi
https://www.facebook.com/Show-Up-Day-Movement-955704354484090/
Irene is helping to put together the Vaccine Education Summit this weekend in Phoenix. See details below...
FREE to Public - $30 Lunch Buffet/Premiums with Lunch Program, pay at door.
Sheraton Crescent Hotel
2620 W Dunlap Ave, Phoenix, Arizona 85021
(Audience attendance is FREE)
Lunch Program with Premiums $30 at Door

Sheraton Crescent Hotel
HOTEL ROOM RESERVATIONS
2620 W Dunlap Ave, Phoenix, Arizona 85021
9 AM - 3 PM with Evening Gathering in Presidential Suite
Sponsors
Christina Hildebrand - A Voice For Choice
http://avoiceforchoice.org/membership/become-a-member/
&
&
Anonymous Donors
Contribute Bitcoin to
Freedom's Phoenix



Contribute Funding by
PayPal or Credit Card

(Speaker Schedule & Bios Below)
The event is free and open to the public. If you would like to register as a Vendor, Please contact Ernest -Publisher@FreedomsPhoenix.com
REGISTRATION OPTIONS:
• LUNCH REGISTRATION -- $30 at Door (Includes Deli/Veggie Buffet... includes Summit Premiums)
Presidential Suite/Patio Evening Party: Donations requested for drink supplies (Tip Bucket)

SATURDAY PROGRAM (schedule update coming soon)
8:00am-8:50am: Registration and Vendor set-up

9:00am-9:05am: Welcome by Ernest Hancock & Irene Pi


9:05am-9:50am:
Dr. Judy A Mikovits, PhD
CLICK HERE for full BIO and information
Judy A. Mikovits, PhD has spent her life training to be a research scientist to honor her grandfather who died of cancer when she was a teenager. Dr. Mikovits earned her BA from University of Virginia and PhD in Biochemistry and Molecular Biology from George Washington University. In her 35-year quest to understand and treat chronic diseases, she has studied immunology, natural products chemistry, epigenetics, virology and drug development. In just over twenty years she rose from an entry-level lab technician to become director of the lab of Antiviral Drug Mechanisms at the National Cancer Institute before leaving to direct the Cancer Biology program at EpiGenX Pharmaceuticals in Santa Barbara, California where she had met and married David Nolde in 2000. There in 2006, she became attracted to the plight of patients with Chronic Fatigue Syndrome and Autism. In only five years she developed the first neuroimmune institute from a concept to a reality and is primarily responsible for demonstrating the relationship between immune based inflammation and these diseases. She has published over 50 scientific papers.
On July 22, 2009, a special meeting was held with twenty-four leading scientists at the National Institutes of Health to discuss early findings that a newly discovered retrovirus was linked to chronic fatigue syndrome (CFS), prostate cancer, lymphoma, and eventually neurodevelopmental disorders in children.
When Dr. Judy Mikovits finished her presentation the room was silent for a moment, then one of the scientists said, "Oh my God!" The resulting investigation would be like no other in science.?
For Dr. Mikovits, a twenty-year veteran of the National Cancer Institute, this was the midpoint of a five-year journey that would start with the founding of the Whittemore-Peterson Institute for Neuro-Immune Disease at the University of Nevada, Reno, and end with her as a witness for ?the federal government against her former employer, Harvey Whittemore, for Illegal campaign contributions to U. S. Senate Majority Leader, Harry Reid.
On this journey Dr. Mikovits would face the scientific prejudices against CFS, wander into the minefield that is autism, and through it all struggle to maintain her faith in God and the profession to which she had dedicated her life. This is a story for anybody interested in the ?peril and promise of science at the very highest levels in our country.
To order your copy of Plague: ?One Scientist's intrepid Search For the Truth about Human Retroviruses and Chronic Fatigue Syndrome, Autism, and Other Diseases
Click on any of the links -
9:55am-10:40am: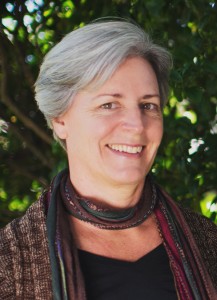 Dr. Suzanne Humphries, MD
CLICK HERE for full BIO and information
Dr. Suzanne Humphries is a private medical consultant with a current American Board of Internal Medicine certification in nephrology, who practices in Maine and Virginia.
She is co-author of Dissolving Illusions: Disease, Vaccines, and the Forgotten History, and has lectured throughout Scandinavia, the USA and New Zealand on vaccines, holistic health, infant immunity, herd immunity, and vitamin C.
Many of her lectures are viewable on her YouTube channel. Here latest book Rising From the Dead is her autobiography detailing her adventures through medical education, professorship, and discovering the many shortcomings and outright lies embedded in the system's education.
Epigenetics, infectious diseases, and the human microbiome are other areas of interest.
Webpages:
http://www.dissolvingillusions.com/

10:45am-11:30am:
Marcella Piper-Terry
CLICK HERE for full BIO and information
Marcella Piper-Terry is an independent researcher, writer, speaker and activist. Marcella is the founder of VaxTruth.org, which began in 2011 to inform parents of their legal right to exemptions from vaccination. Since then, the website has published nearly 200 original articles on many aspects of vaccination and vaccine-injuries.

Marcella received a Master of Science degree in psychology in 1997 from the University of South Alabama, where she completed a dual track, completing the required coursework for both clinical and experimental concentrations. Marcella graduated at the top of her class and received the honor of "Outstanding Graduate Student in Psychology." She was recognized by the American Psychological Foundation in 1996 as recipient of the APF's Graduate Research Scholarship Award for Excellence in Academic Research. Following receipt of her M.S. degree, Marcella was accepted as a Ph.D. candidate at George Washington University in Washington, D.C., where she received full funding and a teaching assistantship. It was at this time that Marcella's daughter suffered a serious vaccine-reaction after her "kindergarten shots" and Marcella made the decision to leave the Ph.D. program to devote more time to caring for her daughter.
Since 1999, Marcella has worked as a neuropsychological evaluator, educational advocate, psychotherapist, and biomedical consultant. She attended the Defeat Autism Now! Clinical Training in 2007 and worked as a DAN provider, assisting families of vaccine-injured children in assessing and addressing the underlying medical conditions contributing to their children's "autism" diagnosis. Marcella continues to advocate for vaccine rights, and currently works as a biomedical consultant at The Cady Wellness Institute in Newburgh, Indiana.

In 2015, Marcella joined forces with Michelle Ford of the Vaccine-Injury Awareness League (V-IAL) and became one of the founding organizers of the CDC Rally for Truth, Transparency, and Freedom.
Webpages:'
http://vaccine-injury.info/piper-terry.cfm
11:30am-12:30pm LUNCH:
Lunch Program $30 with Buffet Deli
Dr. Thomas A. Kruzel, ND
Thomas A. Kruzel N.D. is a naturopathic physician who is in private practice at the Rockwood Natural Medicine Clinic in Scottsdale, Arizona who specializes in non-invasive hemorrhoid treatment (also known as the Keesey technique), naturopathic cardiology and naturopathic primary care medicine.
He is the former Vice President of Clinical Affairs and the Chief Medical Officer at the Southwest College of Naturopathic Medicine in Phoenix, Arizona. He received a BA in Biology from the California State University at Northridge, and his Doctorate of Naturopathic Medicine degree from the National College of Naturopathic Medicine. Dr. Kruzel is also a board certified MedicalTechnologist.
He completed 2 years of Family Practice Medicine residency at the Portland Naturopathic Clinic where he was chief resident prior to entering private practice.
He has been an Associate Professor of Medicine at National College of Naturopathic Medicine where he has taught Clinical Laboratory Medicine, Geriatric Medicine and Clinical Urology. He is the author of the Homeopathic Emergency Guide A Quick Reference Handbook to Effective Homeopathic Care published by North Atlantic Books and the Natural Medicine Pediatric Home Health Advisor, and has published numerous articles in The Journal of Naturopathic Medicine as well as other publications. He is also the past president of the American Association of Naturopathic Physicians and was selected as Physician of the Year by the AANP in 2000 and Physician of the Year by the Arizona Naturopathic Medical Association in 2003.
Webpage: http://www.rockwoodnaturalmedicine.com/

12:30pm-1:15pm:
James Lyons-Weiler
CLICK HERE for full BIO and information
Dr. James Lyons-Weiler is the founder and CEO of the Institute for Pure and Applied Knowledge, also known as IPAK. He is the author of three books, one on Ebola, another on Cures vs. Profits and a third on The Environmental and Genetic Causes of Autism". He, along with other scientists at IPAK, perform research in the public interest aimed at finding ways to reduce human suffering. He lives in Western PA with his fiance Gracie and his two well-adjusted teen aged boys.
Webpages:

1:20pm-2:05pm
Kent Heckenlively
CLICK HERE for full BIO and information
Kent Heckenlively is a science teacher, an attorney, and a founding editor of Age of Autism. During college Heckenlively worked for U.S. Senator Pete Wilson and was the school's Rhodes Scholar candidate. In law school he was a writer and editor of the school's law review and spent his summers working for the U.S. Attorney's Office in San Francisco.
In the summer of 2010 and 2011, Heckenlively attended the Teacher Research Academy at Lawrence-Livermore National Laboratories, spending eight weeks in a virus lab investigating the expression of micro-RNAs in a monkey model of Ebola infection. Kent is also a member of the Compass group, a consortium of autism parents, leading scientists, and philanthropists in Silicon Valley looking for answers to neuro-immune diseases.
Heckenlively served on the Executive Council of the San Ramon Valley Education Association for several years and was the Health and Safety Committee Chairman for the teacher's union, representing more than sixteen hundred educators, therapists, and psychologists.
"I must confess that the two years spent writing PLAGUE have changed many of my views," says Heckenlively. "I've been deeply impressed by the humanity and compassion of so many scientists, while at the same time have become more keenly aware of the political and financial obstacles that prevent scientists from making the kind of significant contributions to the well-being of society that they dreamed of at the beginning of their careers."
In the fight against chronic diseases, Kent finds great wisdom in the strategy used by Nelson Mandela in South Africa. Mandela believed change could only come about when one engaged in satyagraha, a Buddhist concept which insists on speaking the absolute truth, while at the same time practicing ahisma?, a commitment not to harm those who might be your adversaries.
PLAGUE is being released by Skyhorse Publishing, which also publishes the work of Mo Yan, the
2012 recipient of the Nobel Prize in literature.
Kent and his wife Linda live in Northern California with their two children, Jacqueline and Ben.

2:10pm-3:00pm: Panel and Open Forum
Dr. Judy Mikovits - Kent Heckenlively - James Lyons-weiler - Marcella Piper-Terry - Dr. Suzanne Humphries
3:00pm-4:00pm:
Meet and Mingle / Media and Vending
Dinner Party:
6:30pm-9:30pm: Presidential Suite/Patio Evening Party: Donations requested for drink supplies (Tip Bucket)
VENDORS: Contact Publisher@FreedomsPhoenix.com
for Vendor Packages and Participation.
=============================================
Other pertinent information:
Alright, so the CDC wants to Round up citizens and force vaccinate them without medical testing, just because they think they can. See the proposed regulation here:
http://www.regulations.gov/document?D=CDC-2016-0068-0001
Next, submit your public comment by October 14, 2016 (CDC Rally day, interestingly enough) here: http://www.regulations.gov/comment?D=CDC-2016-0068-0001
After that, you need to contact YOUR representatives. Find them here: http://www.house.gov/representatives/find/
FINALLY, let the CDC Quarantine Oversight Committee know how you feel. Find them here: https://energycommerce.house.gov/about-ec
---
Hour 2
Media Type: Audio • Time: 58 Minutes and 11 Secs
Hour 2 -- Marc J Victor (Criminal Defense Attorney) breaks down the court ruling against medical marijuana users buying guns
-30-
Hour 2
2016-09-07 Hour 2 Marc Victor from Ernest Hancock on Vimeo.
Marc J Victor
Criminal Defense Attorney
Webpage:
https://attorneyforfreedom.com/
=========================================
Marc Victor on KTAR to break down the court ruling against medical marijuana users buying guns
Video Link: http://ktar.com/category/podcast_player/?a=324753&sid=1001&n=Bruce%20St.%20James%20and%20Pamela%20Hughes
================================
PDF of Appeal from 9th Circuit on Medical Marijuana users owning guns:
https://cdn.ca9.uscourts.gov/datastore/opinions/2016/08/31/14-15700.pdf
---
Hour 3
Media Type: Audio • Time: 82 Minutes and 14 Secs
Hour 3 - Jacob Lamont (dispensary owner 6 miles south of the Canadian border - Evergreen Cannabis) talks about marijuana regulation
-30-
Hour 3
2016-09-07 Hour 3 Jacob Lamont from Ernest Hancock on Vimeo.
Jacob Lamont
Marijuana dispensary owner in Blaine, Washington by the Canadian Border
Webpage: http://www.egcannabis.com/
=============================
Pictures from the front of the dispensary...