Christina Tobin (Founder and Chairman of FreeAndEqual.Org) comes on the show to talk about the upcoming debates and elections - James Corbett (The Corbett Report) provides World News Update; topics: political circus, EU migration - Dr. Phranq Tamburr
Media Type: Audio • Time: 162 Minutes and 0 Secs
Media Type: Audio • Time: 55 Minutes and 39 Secs
Media Type: Audio • Time: 46 Minutes and 33 Secs
---
Hour 1 - 3
Media Type: Audio • Time: 162 Minutes and 0 Secs
OTHER METHODS TO CONTRIBUTE TO FREEDOM'S PHOENIX (INCLUDING PAYPAL/CREDIT CARDS) CLICK HERE
Hour 1 -- Christina Tobin (Founder and Chairman of FreeAndEqual.Org) comes on the show to talk about the upcoming debates and elections
Hour 2 -- James Corbett (The Corbett Report) provides World News Update; topics: political circus, EU migration
Hour 3 -- Dr. Phranq Tamburri (NMD and local activist) to discuss the Trump Report
CALL IN TO SHOW: 602-264-2800
-30-
October 19th, 2016
Declare Your Independence with Ernest Hancock
on LRN.FM / Monday - Friday
9 a.m. - Noon (EST)
Studio Line: 602-264-2800
Hour 1
Christina Tobin
Founder and Chair of Free and Equal Elections Foundation and President and CEO of Free and Equal, Inc.
Webpages:
https://www.facebook.com/Christina-Tobin-525849220821918/
'All elections shall be Free & Equal'
More Voices, More Choices
Founder & Chair
Christina Tobin loves to fight the good fight… for US voters. She's making a career of helping honest, earnest candidates to run for political office.
In the course of her work, she decided to mainstream her efforts. In order to shift power back to individual voter, Tobin founded The Free & Equal Elections Foundation, a non-partisan, 501(c)3 non-profit organization, dedicated to creating open and transparent elections in 2008. Free and Equal is the platform that's helping thousands of citizens work together, who want to clean up politics for once and for all.
A bit of background about Tobin. In the 2004 presidential election, Tobin defended 29,000 signatures in Illinois for Ralph Nader when he ran as an independent, while still in college. Through this, she'd had a strong taste of politics. She wondered if there wasn't a better way.
In the same year, she successfully defended 39,000 signatures for Rich Whitney, the Green Party candidate for Illinois governor. In 2008, Tobin served as Ralph Nader's national ballot access coordinator, helping to collect more than 500,000 signatures to put Ralph Nader on the District of Columbia and 45 state ballots. She also organized the first alternatively-televised Presidential debate.
In 2010, Tobin organized a series of debates for Illinois gubernatorial candidates. Increasing visibility of alternative candidates by providing debate forums is part of Tobin's larger strategy to inspire passionate activists and young people, who do not have major money sources, to run for public office. By 2011, Tobin served as Vice President of Taxpayers United of America. Her work exposed big pension payouts in Illinois and 12 other states.
For the 2012 Presidential Election cycle, Tobin moderated a Presidential debate with media personality Larry King, broadcasting around the world by RT TV, Al-Jazeera and C-SPAN. The debates provided a venue for four U.S. presidential candidates from the Constitution, Green, Justice, and Libertarian parties to address topics that the mainstream debates left out. It became a Top 10 Trend on Twitter. (Tobin holds the record for moderating the most state and national election debates in the United States).
Currently, Tobin is organizing a follow-up to Free and Equal's successful 2014 United We Stand Festival. The UWS Fests will feature celebrities, leaders and speakers, musical performers, artists and intellectuals who are socially and politically engaged.
Tobin's dream has always been, to bring more voices and more choices to the U.S. political arena.
==========================
UPCOMING EVENTS
October 25, 2016
4:00-6:30pm United We Stand Festival
6:30-7:00pm Intermission
7:00-10:00pm People's Presidential Debate
University of Boulder, Colorado - Macky Auditorium
Free & Equal Elections Theme Song!
==========================
Christina's previous interviews on the Declare Your Independence with Ernest Hancock Radio Show:
---
Hour 2
Media Type: Audio • Time: 55 Minutes and 39 Secs
Hour 2 -- James Corbett (The Corbett Report) provides World News Update; topics range from the political circus, Snowden 2.0, Afghanistan, Syria
-30-
Hour 2
2016-10-12 Hour 2 James Corbett from Ernest Hancock on Vimeo.
James Corbett
The Corbett Report
Webpage: CorbettReport.Com
James provides World News Update; topics range from the political circus, the surveillance state, Deutsche Bank and what this all means, Special Drawing Rights, 'U.N. takeover of the internet', etc...
James's previous interviews on the Declare Your Independence with Ernest Hancock Radio Show:
https://www.freedomsphoenix.com/Guest-Page.htm?No=01092
============================
Latest Videos...
Being There – Film, Literature and the New World Order
Corbett • 10/19/2016
Julian Charles of TheMindRenewed.com joins us this month to discuss Being There, the 1979 film by director Hal Ashby that follows the story of Chance the Gardener, a simple man with no experience of the outside world who is suddenly thrust onto the national political stage. Despite his complete lack of knowledge and experience (or precisely because of it) the powers behind the scenes float him as a potential candidate for next president of the United States. So is this a reflection of political reality, or broad satire? What does the movie tell us about the way modern media shapes the political landscape? Find out in this edition of Film, Literature and the New World Order.
Newsbud Roundtable on the Migrant Crisis
Corbett • 10/16/2016
James joins the Newsbud roundtable to discuss what is being called the 'worst humanitarian crisis' of our time. We take a peek behind the curtain to find the root causes for why and how millions of people are migrating from war torn countries, and who benefits. We also examine the history and context of synthetically-created refugee crises since 1951. Join this highly stimulating discussion, and bring in your thoughts and responses with your comments.
Solutions: Freedom Cells
Corbett • 10/15/2016
Derrick Broze of TheConsciousResistance.com joins us once again to continue our conversation on agorism and counter-economic activity. Today we discuss Freedom Cells, an idea for self-organized peer to peer groups that assert sovereignty, create alternative institutions, and innovate counter-economic activity.
CIA Riots, Car Dictatorship, Robo-bees – New World Next Week
Corbett • 10/14/2016
This week on the New World Next Week: the CIA predicts the unrest it creates; Germany wants EU to ban gas cars; and robo-bees are coming for your pollen.
Who Is Behind The #StopZika Fear Campaign? – #QFC
Corbett • 10/13/2016
Do you wonder if the Chinese are secretly planning to stick it to the west? Question how a free society would work? If you should give your kids the red pill? Who's really behind the #StopZika campaign? Never fear!
============================
Latest Articles...
War With China: What Hillary Told Goldman
Corbett • 10/19/2016 • 1 Comment
The text of Hillary Clinton's speeches to Goldman Sachs have now been published. Go ahead, read them for yourself. It's perfectly legal to do so, despite what the mainstream media liars would like you to believe.
When you do, you will find a transcript of an interesting conversation between Hillary and Lloyd Blankfein (yes, that Lloyd Blankfein) that took place in October 2013 at Goldman's "Builders and Innovators Summit" in Arizona. After drawing on her expertise to enlighten the audience about diplomatic hotspots and trends in American foreign policy, Clinton focuses in on the South China Sea:
"48 percent of the world's trade, obviously that includes energy but includes everything else, goes through the South China Sea. Some of you may have seen the long article in the New York Times Magazine on the South China Sea this past weekend, an issue that I worked on for the entire time was in the State Department because China basically wants to control it. You can't hold that against them. They have the right to assert themselves. But if nobody's there to push back to create a balance, then they're going to have a chokehold on the sea lanes and also on the countries that border the South China Sea."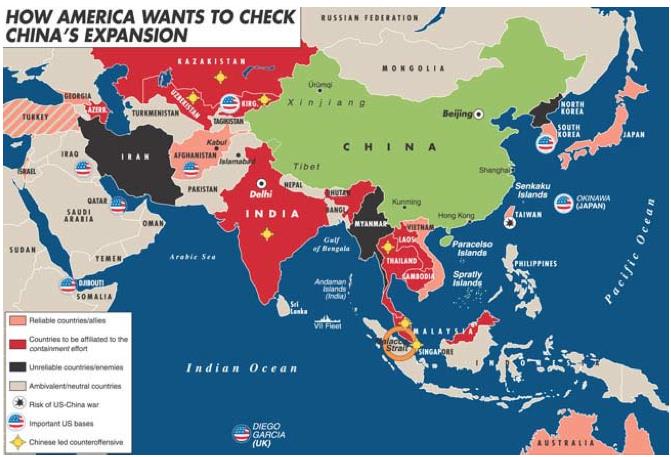 In conveying her arguments with the Chinese about their claims to the South China Sea, she tells the crowd that the US has a claim to all of the Pacific: "We liberated it, we defended it.[…]And we could call it the American Sea, and it could go from the West Coast of California all the way to the Philippines!"
But it is in a separate conversation about China, this time at Goldman's June 2013 "IBD CEO Annual Conference" in South Carolina, that Clinton lays bare the extent of America's imperial hubris in the Asia-Pacific. Discussing Washington's strategy for dealing with China in the context of the growing North Korean missile threat, Clinton confessed that:
"We're going to ring China with missile defense. We're going to put more of our fleet in the area."
Needless to say, the idea of "ring[ing] China with missile defense" is nothing new to anyone…least of all the Chinese. In fact, the story of the US military's highly controversial deployment of a "THAAD" (Terminal High Altitude Area Defense) system in South Korea is literally ripped from today's headlines. But whereas that deployment has always been framed as a necessary counter to North Korea's growing military capabilities, no one has been under any delusions about which way these "defense" systems are pointing. But now we have Clinton admitting in her own words that this is part of a strategy to "ring China," making future US-China diplomacy a tad more uncomfortable (to say the least).
Justice for Neocons: Lawsuits Challenge American Status Quo
Corbett • 10/16/2016 • 18 Comments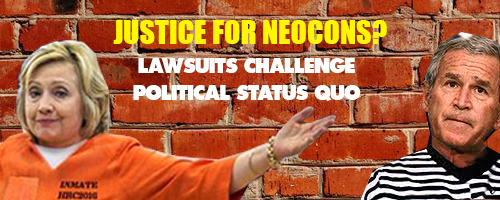 On June 28, 2016, the Miami-based law firm Beck & Lee served then-Democratic National Committee Chair Debbie Wasserman Schultz and the DNC itself with a class action lawsuit for rigging the 2016 Democratic primary race in favor of Hillary Clinton.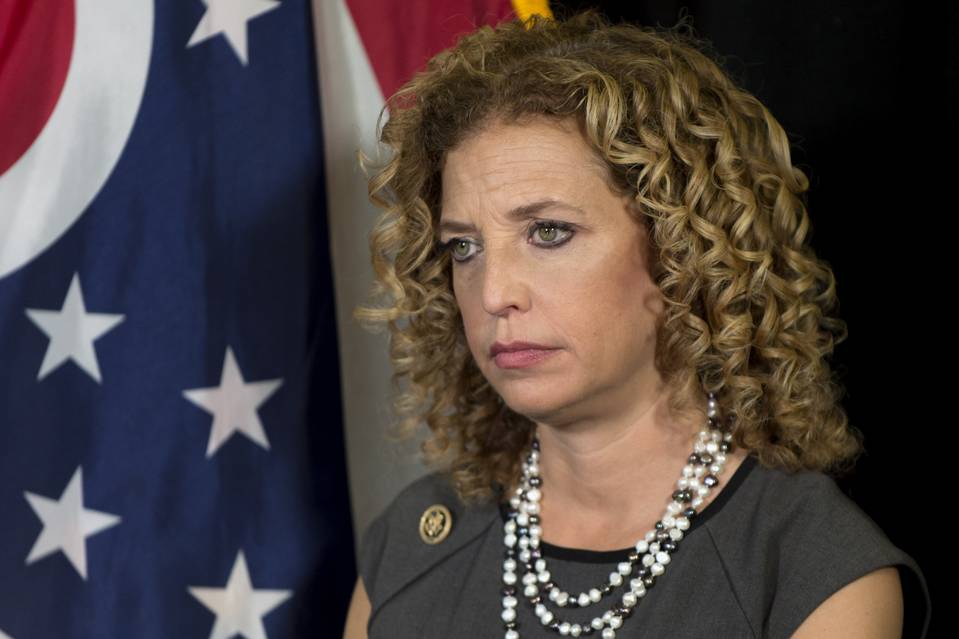 The lawsuit, filed in the Southern District of Florida, alleges that the DNC broke its own legally binding neutrality agreements by plotting to make Hillary Clinton the Democratic Party's presidential nominee even before the primaries had begun. It points to evidence from leaked DNC emails that expose how DNC officials treated Clinton as the only Democratic candidate even after Bernie Sanders officially declared his candidacy in April 2015.
But the lawsuit did not gain international notoriety until August 2nd, when Shawn Lucas, the process server who served the suit to the DNC, was found dead in his home.
Off Again, On Again: Russia and Turkey Revive Turkish Stream
Corbett • 10/12/2016 • 4 Comments
When Russian President Vladimir Putin and Turkish President Recep Tayyip Erdo?an shared a stage this week at the World Energy Congress in Istanbul, it marked the latest turn in a story so fraught with drastic ups and downs that it would give the most battle-hardened roller coaster enthusiast motion sickness.
To recap:
-In early 2014 the EU effectively killed Russia's plan to run a "South Stream" gas pipeline across the Black Sea and through Bulgaria into southern Europe (much to the chagrin of the southeastern European states).
-Russia responded by announcing an alternative pipeline dubbed "Turkish Stream" that would send the gas through Turkey and on into southern Europe.
-Following the Turkish shootdown of a Russian SU-24 Fencer bomber over Syria in November 2015 the project was put in limbo when it became subject to Moscow's retaliatory "restrictive measures."
-Erdo?an responded to these restrictive measures by formally shelving the project in December 2015.
-The two presidents appeared at the World Energy Congress together on Monday before inking the long-awaited deal to begin work on the pipeline.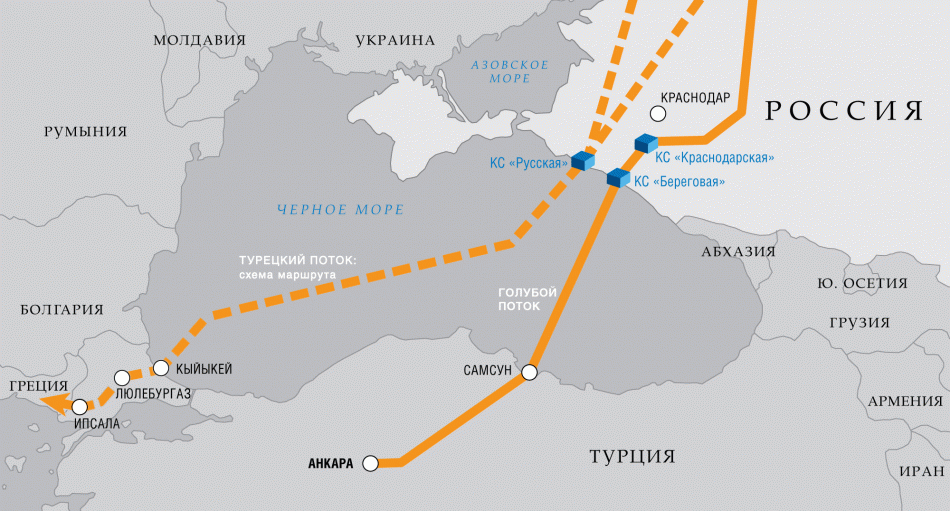 Clear as mud? Good.
So here's the question: Why? Yes, pipelines make strange political bedfellows. We all know that by now. But why all the off again, on again theatrics? Why the grandstanding and tough talking and back slapping and deal signing?
Although it doesn't seem to add up at the surface level, it's actually much clearer when we take into account the various deep state forces at work in this story. In fact, the deal was almost inevitable when you discover it's a win-win-win for (almost) everyone.
Firstly, the Russians' interest in Turkish Stream has always remained the same: It provides a route for Russian gas into Europe through the "backdoor," an EU-affiliated country that can act as an intermediary hub for transporting that gas through southern Europe. This is why Russia has insisted all along that Turkish Stream wasn't dead, per se, just on hold.
---
Hour 3
Media Type: Audio • Time: 46 Minutes and 33 Secs
Hour 3 -- Dr. Phranq Tamburri (NMD and local activist) to discuss the Trump Report
-30-
Hour 3
Phranq Tamburri
BIO:
Dr. Phranq Tamburri is a naturopathic physician specializing in men's health with a sub-specialty in prostate cancer. In tandem to these fields, Dr. Tamburri treats male hormone deficiency, low energy, and sexual performance. Although naturopathic medicine is a specialty in itself, Dr. Tamburri has garnered recognition as an expert in the field of prostate cancer assessment, diagnosis, and treatment; each of the preceding from a balanced natural and allopathic perspective. His training in this area has been varied and wide in scope. As Chief Resident from his Alma Mater, he trained under Mayo trained urologist Bernard Gburek, M.D. at Scottsdale North Hospital while at the same time apprenticed under CMO and Physician of the Year Thomas Kruzel, N.D. who specialized in natural urology. Dr. Tamburri later was director of the Men's Health Clinic at his local teaching clinic. Currently he is long term professor of Clinical Urology at the Southwest College of Naturopathic Medicine and also sits as a member of the AZNMA and is the only naturopathic physician on the AZ State Funded SW Prostate Cancer Awareness Council. Dr. Tamburri has been published in this area along with multiple lectures to fellow physicians at yearly professional conventions. Recently he has been asked to serve as expert witness for the State of Arizona Board of Medical Examiners with regard to the management of natural prostate cancer assessment and treatment.
Webpage:
http://www.longevitymedical.com/physicians-staff/dr-phranq-tamburri-nmd/
Phranq's previous interviews on the Declare Your Independence with Ernest Hancock Radio Show:
https://www.freedomsphoenix.com/Guest-Page.htm?No=00672
==========================
TOPIC: The Trump Report - Update on Donald Trump's Campaign
==========================
Topics...
What is Really Happening To Your Votes
http://dennismichaellynch.com/really-happening-votes/
A mini-election test conducted on a random voting machine revealed frightening results – the votes were not counted correctly.
One test voter was so shocked and upset, she broke down in tears.
Watch this video – simply unbelievable unless you see it yourself!
---