Guests: Dr. Judy Mikovits, PhD
Topics: Vaccines
Hour 3 - Dr. Judy Mikovits, PhD (molecular biologist) provides and update on Vaccines and Vaccinations, retrovirus, CDC corruption, vaccine education, etc...
-30-
Hour 3
2017-04-11 Hour 3 Judy Mikovits from Ernest Hancock on Vimeo.
Dr. Judy Mikovits, PhD
To contact Judy: marcinc0224@gmail.com
Webpage: http://www.marcinc.org/
Judy testified on a lawsuit for Racketeering and conspiracy against the CA legislators who passed the SB277 mandating toxins be inoculated in their children under the guise of vaccination and she will re-cap her testimony...
Lawsuit: First-Amended-RICO-Complaint--img20160817_09071194.pdf
Other references and webpages:
Judy's previous interviews on the Declare Your Independence with Ernest Hancock Radio Show: https://www.freedomsphoenix.com/Guest-Page.htm?No=01359
Judy A. Mikovits, PhD has spent her life training to be a research scientist to honor her grandfather who died of cancer when she was a teenager. Dr. Mikovits earned her BA from University of Virginia and PhD in Biochemistry and Molecular Biology from George Washington University. In her 35-year quest to understand and treat chronic diseases, she has studied immunology, natural products chemistry, epigenetics, virology and drug development. In just over twenty years she rose from an entry-level lab technician to become director of the lab of Antiviral Drug Mechanisms at the National Cancer Institute before leaving to direct the Cancer Biology program at EpiGenX Pharmaceuticals in Santa Barbara, California where she had met and married David Nolde in 2000. There in 2006, she became attracted to the plight of patients with Chronic Fatigue Syndrome and Autism. In only five years she developed the first neuroimmune institute from a concept to a reality and is primarily responsible for demonstrating the relationship between immune based inflammation and these diseases. She has published over 50 scientific papers.
Dr. Judy A. Mikovits recently founded MAR Consulting Inc. with her collaborator Dr. Frank Ruscetti.
She can be contacted at:
MAR Consulting Inc.
300 Carlsbad Village Drive
Suite 108A Box 132
Carlsbad, CA 92008or
MAR Consulting Inc. website:
Mission statement
MAR Consulting Inc., led by Drs. Frank Ruscetti and Judy A. Mikovits, seeks to understand complex and innovative biological issues to yield unbiased integrated, cutting-edge information for patients and physicians impacted by some of the most challenging chronic diseases. Utilizing their combined 75 years experience in tumor biology, immunobiology of retroviral-associated inflammatory diseases, cancer, stem cell biology, hematopoiesis, and drug development, MAR focuses on research projects, consulting (to patients doctors, academia, and industry) and lecturing without the restrictive authority of vested interest groups, following Thomas Jefferson's dictum: "Here we are not afraid to follow the truth wherever it may lead, nor to tolerate error so long as freedom is left free to combat it."
Webpage: http://www.plaguethebook.com/
On July 22, 2009, a special meeting was held with twenty-four leading scientists at the National Institutes of Health to discuss early findings that a newly discovered retrovirus was linked to chronic fatigue syndrome (CFS), prostate cancer, lymphoma, and eventually neurodevelopmental disorders in children.
When Dr. Judy Mikovits finished her presentation the room was silent for a moment, then one of the scientists said, "Oh my God!" The resulting investigation would be like no other in science.
For Dr. Mikovits, a twenty-year veteran of the National Cancer Institute, this was the midpoint of a five-year journey that would start with the founding of the Whittemore-Peterson Institute for Neuro-Immune Disease at the University of Nevada, Reno, and end with her as a witness for ?the federal government against her former employer, Harvey Whittemore, for Illegal campaign contributions to U. S. Senate Majority Leader, Harry Reid.
On this journey Dr. Mikovits would face the scientific prejudices against CFS, wander into the minefield that is autism, and through it all struggle to maintain her faith in God and the profession to which she had dedicated her life. This is a story for anybody interested in the peril and promise of science at the very highest levels in our country.
Plague The Book: Teaser Trailer:
To order your copy of Plague: One Scientist's intrepid Search For the Truth about Human Retroviruses and Chronic Fatigue Syndrome, Autism, and Other Diseases Click on any of the links - Amazon.com Barnes & Noble.com IndieBound
==============================
TOPICS AND REFERENCES:
VACCINE SKEPTICS RALLY IN D.C. TODAY AT A PROTEST HEADLINED BY ROBERT F. KENNEDY JR.
ON 3/31/17
http://www.newsweek.com/vaccine-skeptic-protest-577526
Vaccine fears are on display today in Washington, D.C. A group called Revolution for Truth is leading an anti-vaccine event that includes a rally outside the National Press Club and talks by at least 15 speakers. The day will culminate with a speech by Robert F. Kennedy Jr., an outspoken opponent to vaccines and founder of the World Mercury Project. The stated purpose of the event is to protest the biased media coverage, exploitation by the pharmaceutical industry and government protection that, the group says, perpetuate the use of what it says are dangerous inoculations.
Several dozen people gathered outside the National Press Club this morning, protecting protest signs with umbrellas. "Safety before profit," said one sign. "Children I love suffer serious vaccine injuries," said another. "Our children are not lab rats," read yet another. Rally leaders with a megaphone led chants of "CNN, tell the truth! CDC, tell the truth! No vaccine mandates! No more lies!"
Many signs and chants called for a government subpoena of William Thompson, a psychologist with the Centers for Disease Control and Prevention. Thompson was part of the CDC research team that investigated whether thimerosal-containing vaccines were linked to an increased incidence of autism. Following an interview by Andrew Wakefield, the British doctor known for his role in fueling the widely embraced belief that vaccines cause autism, Thompson became suspected of omitting data linking vaccines and autism in black children from the published CDC study.
Related: Robert F. Kennedy Jr. takes his debunked vaccine concerns to Trump
Standing behind a Revolution for Truth banner, Maren Caldwell, a member of the North Carolina–based nonprofit organization People Advocating for Vaccine Education, explained to an unidentified cameraman the reason for the protest. "We are here for truth and transparency, informed consent. We do not want mandated vaccines.... We want Dr. William Thompson subpoenaed in a court of law. We need truth. We need to stop all this fake news, the lies, the corruption going on with the CDC." She also asserted that there's a link between vaccines and autism, a disorder, usually diagnosed during childhood, which can affect behavior, communication and learning. "They're telling us that there's no correlation whatsoever, that vaccines do not cause autism," she said. "We're here to tell you it absolutely, 100 percent does." Insisting that the United States has the sickest children in the entire world, she called for truth and transparency. "They're paid to give us fake news. We want the truth. We're not getting it."
CLICK HERE for the rest of the article
==============================
Judy's presentation in Fulda, Germany at the 4TH INTERNATIONAL CONGRESS ON INTEGRATIVE MEDICINE April 1st, 2017:
Human Retroviruses, Innate immunity and the Development of immunotherapy PDF
==============================
Judy recaps the "Revolution for Truth" Vaccine Rally in Washington D.C. – March 31, 2017
2017https://thetruthaboutcancer.com/vaccine-rally-washington/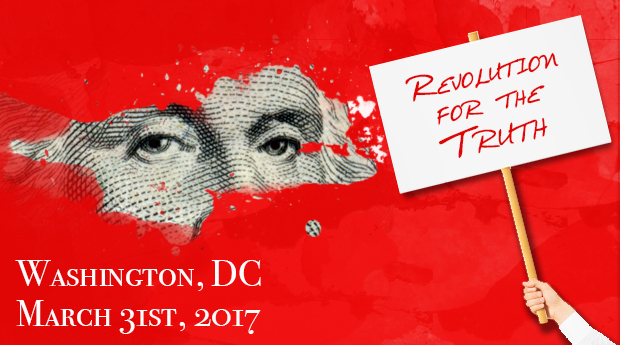 If you live within driving distance of Washington D.C., you should plan to join the Revolution For Truth rally on March 31st.
Speakers at the rally include Robert F. Kennedy, Jr., Dr. Paul Thomas, Dr. Judy Mikovits, Del Bigtree, Dr. Brian Hooker, Minister Tony Muhammad, Dr. Toni Bark, Barbara Loe Fisher, and Jennifer Margulis, all of which were interviewed for "The Truth About Vaccines."
Charlene Bollinger and Brianna Bollinger will be there and will be covering the event for TTAV, posting photos, filming interviews and doing Facebook "Live" videos as the event unfolds in an effort to help bring awareness to the critical topic of vaccine freedom and awareness.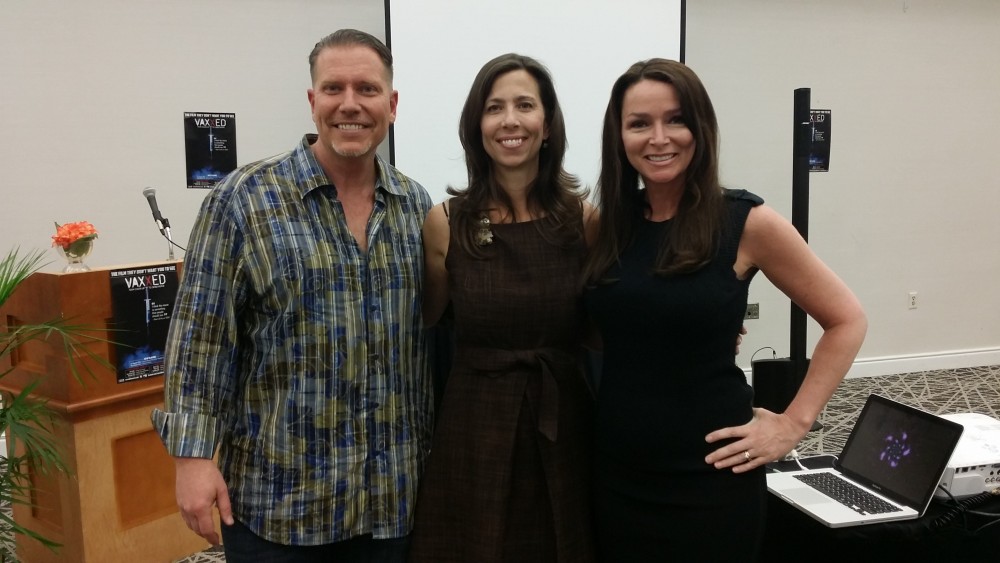 Above Ty Bollinger, Michelle Ford (Revolution For Truth), and Charlene Bollinger
If you can't make it to the rally in person, no worries! You can still participate. A national call-in day for vaccine safety and reform has been announced by Revolution For Truth, in partnership with the World Mercury Project and other organizations seeking to protect the lives of children.
I encourage you to join the call-in efforts on March 30th (see call-in numbers below) or join the live march in Washington D.C. Click here for the rally schedule.
CLICK HERE for the rest of the article
==============================
AN IMPORTANT REMINDER - 3 DAYS TO GO!
On April 12th, "The Truth About Vaccines" premieres, and the answers to all your burning questions will be revealed. 7 episodes in 7 days.
It's the biggest, most comprehensive documentary series on vaccines ever released.
And they're giving away the whole thing for FREE.
Click HERE to get a sneak preview and register to watch the entire series free of charge.
This is a one-time event. And it's your chance to join the debate in a positive, meaningful and very powerful way. Don't leave the health of your children to chance. Or to government...
==============================
ARE YOU STILL CONFUSED ABOUT VACCINES?
http://e-healthmail.com/cgi-bin/dada/mail.cgi/archive/healthfreedom01/20170410075509/
Date: April 10th 2017
By Elissa Meininger – Health Policy Analyst
Well, folks, over the last couple of years, the issue of vaccinating children has been front page news all over the net. You will never hear about it in the mainstream press, unless, of course, the flavor of the story is to trash anyone who has any questions about vaccine safety. These inquiring minds are automatically condemned as ignorant "anti-vaxxers" or worse.
As Robert F. Kennedy, Jr, of World Mercury Project, explained it,
"America is one of only two nations in the world that allows pharmaceutical ads on television. Drug companies are the largest advertisers on TV and radio. They spend $3-$5.4 billion annually to saturate the airwaves with 80 advertisements every hour. Anyone who watches network news quickly understands that it has devolved into a vehicle for selling pharmaceuticals. That lucre seems to have neutralized the news divisions at CNN, ABC, NBC and CBS. Fox News alone is uncorrupted, but only because its shameless purpose, from its inception, has been to promote the ascendancy of corporate power. Fox's former CEO, Roger Ailes, was sympathetic with the cause but he told me that he would have to fire any of his hosts who allowed me on his network to discuss mercury in vaccines or autism if I cost them an advertiser. He said, "Bobby, if I let you on to talk about vaccines, Rupert would be on the phone with me in ten minutes."
CDC SWEARS THEY HAVE NO EVIDENCE THAT MMR SHOTS CAUSE HARM
Kennedy, as you may recall, is in conversation with President Trump about setting up a Presidential Commission to clean up the swamp at the CDC. Trump believes vaccines cause autism. Armed with the movie VAXXED: From Coverup to Catastrophe, Trump and millions of Americans know that the CDC, as an agency, has been caught in a whopping lie about the safety of MMR shots.
From their own studies showing that these shots were causing damage, and lots of it, particularly to little black boys, agency officials decided to destroy the evidence so they could say, with a straight face, that they had no evidence showing harm. Thus, that is how the swamp at the CDC protects its political agenda to promote more and more vaccines.
To read the entire article click on: