Ernest Hancock interviews Polish exchange students, along with Jacek Spendl (Founder, CEO at Fundacja Wolno?ci i Przedsi?biorczo?ci - Foundation of Freedom and Entrepreneurship; Intern at The Goldwater Institute; Director of Project Arizona)
Media Type: Audio • Time: 100 Minutes and 0 Secs
---
Hour 1 - 3
Media Type: Audio • Time: 100 Minutes and 0 Secs
Hour 1 -- Ernest Hancock interviews Polish exchange students, along with Jacek Spendl (Founder, CEO at Fundacja Wolno?ci i Przedsi?biorczo?ci - Foundation of Freedom and Entrepreneurship; Intern at The Goldwater Institute; Director of Project Arizona)
CALL IN TO SHOW: 602-264-2800
-30-
April 26th, 2017
Declare Your Independence with Ernest Hancock
on LRN.FM / Monday - Friday
9 a.m. - Noon (EST)
Studio Line: 602-264-2800
Hour 1
Ernest Hancock interviews Polish exchange students, along with Jacek Spendl (Founder, CEO at Fundacja Wolno?ci i Przedsi?biorczo?ci - Foundation of Freedom and Entrepreneurship; Intern at The Goldwater Institute; Director of Project Arizona)
Webpage:
Jacek Spendel – spiritus movens and general director of the Project Arizona, he will be a coordinator of all of the project's activities in Arizona. Jacek is a founder and CEO of the Freedom and Entrepreneurship Foundation, and also has over ten years in managing non-governmental organizations. He gained experience in think-tank management from the Globalization Institute (where he worked between 2005 and 2012) and several internships (i.e. Eastman Kodak, Goldwater Institute) he completed over the years. He loves to travel and meet new people and cultures.
Pawe? Piwowar – apart from being Project Arizona's recruiter and fundraiser, he is a manager of many projects of Freedom and Entrepreneurship Foundation, including Polish-American Leadership Academy or the Academy of Young Investors. Graduate of movie management studies and Acton University scholar, filmmaker, experienced in creating commercials, documentaries and music videos. Privately a big fan of American Football and the Denver Broncos team.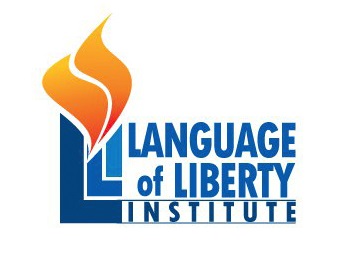 Main organizer: Language of Liberty Institute is an American non-governmental organization specializing in organizing Liberty English Camps – events that enable participants to practice their English skills and also learn about principles of classical liberalism.
The workshops conducted during the camps focus on problem solving and providing practice in giving a professional, business-like presentation in English to the entire group.
LLI guides students to plan a new business, develop budgets and marketing strategies, and figure out how to raise money. Organization focuses on preparing a working blueprint for change in students' home countries, emphasizing private, voluntary action to solve local problems such as pollution, unemployment, corruption, or poverty.
Go to website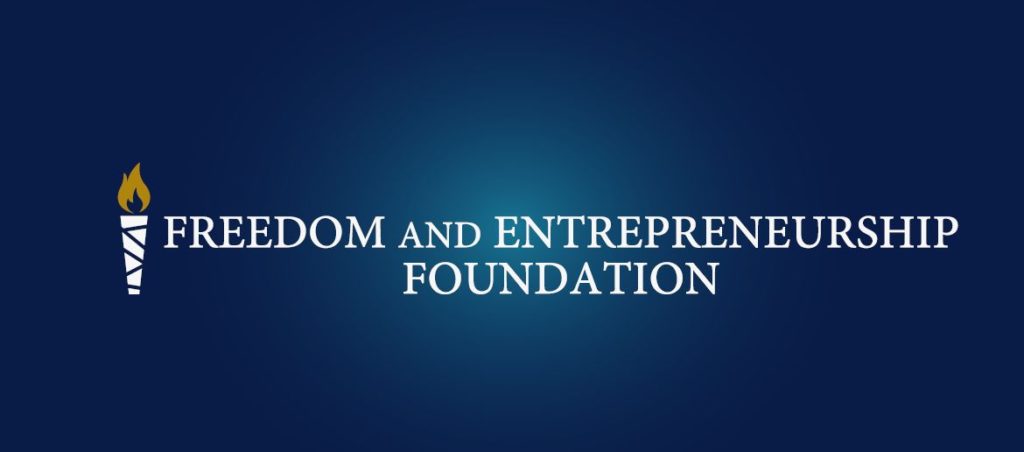 Assisting Organizer: Freedom and Entrepreneurship Foundation is an independent non-profit organization whose aim is to create a new generation of leaders, entrepreneurs and managers. FEF was established in September 2012 to provide students' new solutions in education.
Teaching in the spirit of individual freedom linked with responsibility is the core of our mission. But our new approach is not only about content, we deliver knowledge and practical tools students can apply in their lives. Thanks to broad scholarship offer for best graduates we are helping them to advance their careers. By crafting business leaders we want to make Poland, Europe and the whole world a more free and business friendly place.
Go to website
GOAL AND IMPACT
The main aim of Project Arizona is to provide ten participants (of age 20 to 30) with a unique program that will empower them to became stronger and more efficient in their professional lives after they come back home. Our project will also expose you to American values, history, free market economic system, and founding fathers' principles. We guarantee you meaningful internships, educational training, community service and living experience in Arizona. This only assures that Project Arizona will keep you busy in the best possible sense of that word.
Duration of the PA semester: February 20, 2017 – June 30, 2017
Project Arizona has an ambition to be a life changing experience that will give you inspiration and necessary tools to enhance your career. It is a big promise but we are not hesitant to give it, since we are offering a project which is a combination of meaningful work training, high quality education, and community service. And not only that. It's very important to stress that Arizona is the place where powerful ideas of freedom are implemented to reality and that example is extremely inspirational. Our "Meet AZ" series of informal meetings with state key figures (including businessmen, politicians, think-tank leaders, journalists) will give you a unique occasion to expand your professional network and benefit from it.
Project Arizona – it's a really good deal.
"Wait – what did you say? It costs 5900 US dollars! How is that a good deal?" – You may ask. Well, you heard that right – when it comes to education, experience and living in US, it is hard to find a better deal than Project Arizona – here's why.
5900 US dollars is not the final price. We are in the advanced stage of looking for donators, who will contribute money for the purpose of scholarships, which will lower the participation cost. We guarantee that every student will get between 1000 up to 2500 US Dollars in scholarships.
Every participant will recieve at least 300$/month pocket money from each internship provider.
You don't need to worry about the cost of flight tickets to US and back home, accomodation for 4 months and insurance – it is all included in the participation fee.
You have probably heard about the high cost of college education in the United States – well, not in Project Arizona! The comprehensive academic seminar at the ASU together with a graduation certificate and possibility to attend weekly public policy workshops are included in the price.
When it comes to food prices, Phoenix is pretty cheap, compared to the rest of United States.
Still not convinced? Take a look at the estimation below:
The approximate value of all the elements is 10 000 US dollars.
But at Project Arizona, thanks to our wide net of partners, the cost for the whole programme is 5900$. And don't forget – you will receive pocket money (at least 300$ a month) from your internship providers and there are scholarships to come – we will inform about them very soon.
Don't wait and apply now! Just click here.