James Corbett (The Corbett Report) on a variety of news headlines including CIA's next Psyop; arming terrorists, China and gold-backed oil, Opium War in Afghanistan, corrupt SPLC - Jeff Berwick (The Dollar Vigilante; Anarchast) on Nexus Earth Confere
Media Type: Audio • Time: 188 Minutes and 0 Secs
Media Type: Audio • Time: 56 Minutes and 54 Secs
Media Type: Audio • Time: 72 Minutes and 21 Secs
---
Hour 1 - 3
Media Type: Audio • Time: 188 Minutes and 0 Secs
Hour 1 - James Corbett (The Corbett Report) on a variety of news headlines including CIA's next Psyop; arming terrorists, China and gold-backed oil, Opium War in Afghanistan, corrupt SPLC
Hour 2 - Jeff Berwick (The Dollar Vigilante; Anarchast) on Nexus Earth Conference, and Anarchapulco 2018
Hour 3 - Segment 1&2: Drew Phillips comes on to talk about his participation at the Nexus Earth Conference this month in Aspen, where he will be on 2 panels (How can Crypto & Blockchain help our culture change? How does BRICS fit into the Crypto world view? AND Crypto Crackdown: Ross Ulbricht's life sentence + screening of the film "Deep Web.")
Segment 3&4: Angela Keaton (Antiwar.Com)
CALL IN TO SHOW: 602-264-2800
-30-
September 6th, 2017
Declare Your Independence with Ernest Hancock
on LRN.FM / Monday - Friday
9 a.m. - Noon (EST)
Studio Line: 602-264-2800
Hour 1
2017-09-06 Hour 1 James Corbett from Ernest Hancock on Vimeo.
James Corbett
The Corbett Report
Webpage: CorbettReport.Com
James talks about a variety of news headlines including the CIA's next Psyop; arming terrorists, China and gold-backed oil, Opium War in Afghanistan, corrupt SPLC, and more...
James's previous interviews on the Declare Your Independence with Ernest Hancock Radio Show:
https://www.freedomsphoenix.com/Guest-Page.htm?No=01092
============================
JAMES CORBETT'S LATEST VIDEOS…
China's New World Order: Gold-backed oil benchmark on the way
Corbett • 09/06/2017 • 3 Comments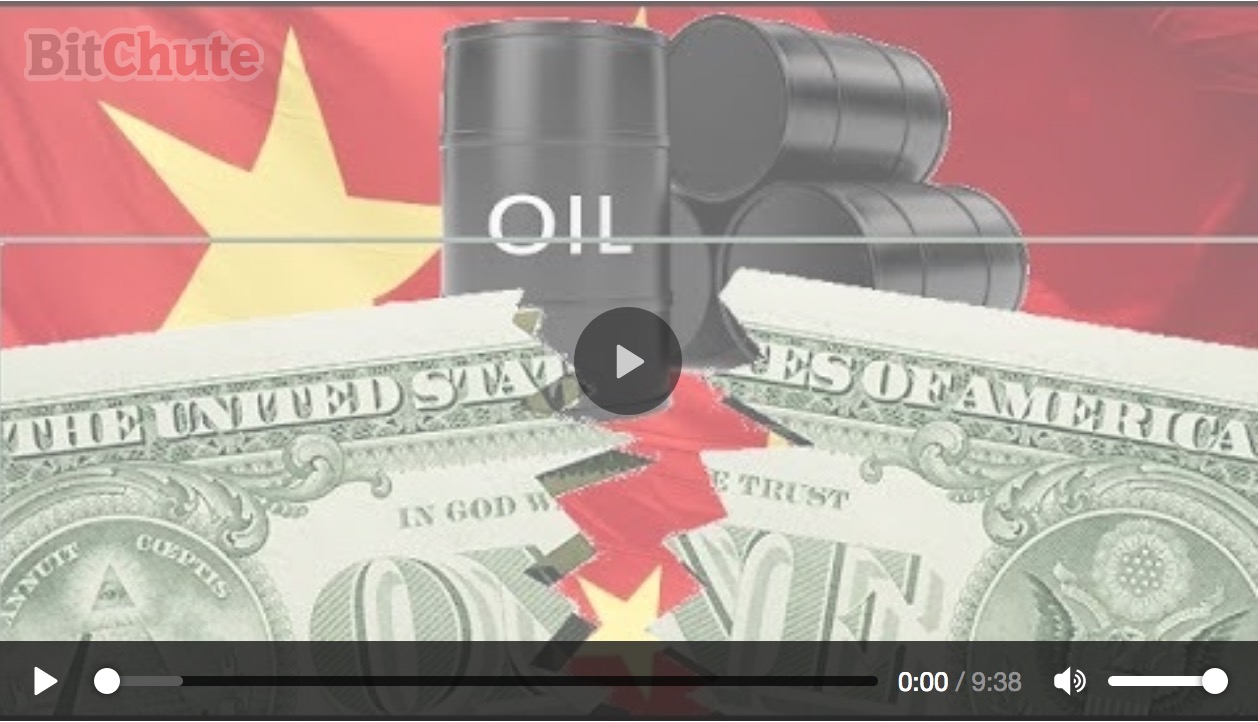 China has announced a "new world order" for world oil markets that could have profound effects on the global economy and the monetary order itself. But as The Shanghai International Energy Exchange gears up for operation, it's important to note yet again that this is another engineered conflict with the pre-determined death of the dollar system being used to bring in the new multipolar world order that the NWO has been openly working toward for decades.
Announcement: 9/11 Webinar and Conference in Denmark
Corbett • 09/05/2017 • 19 Comments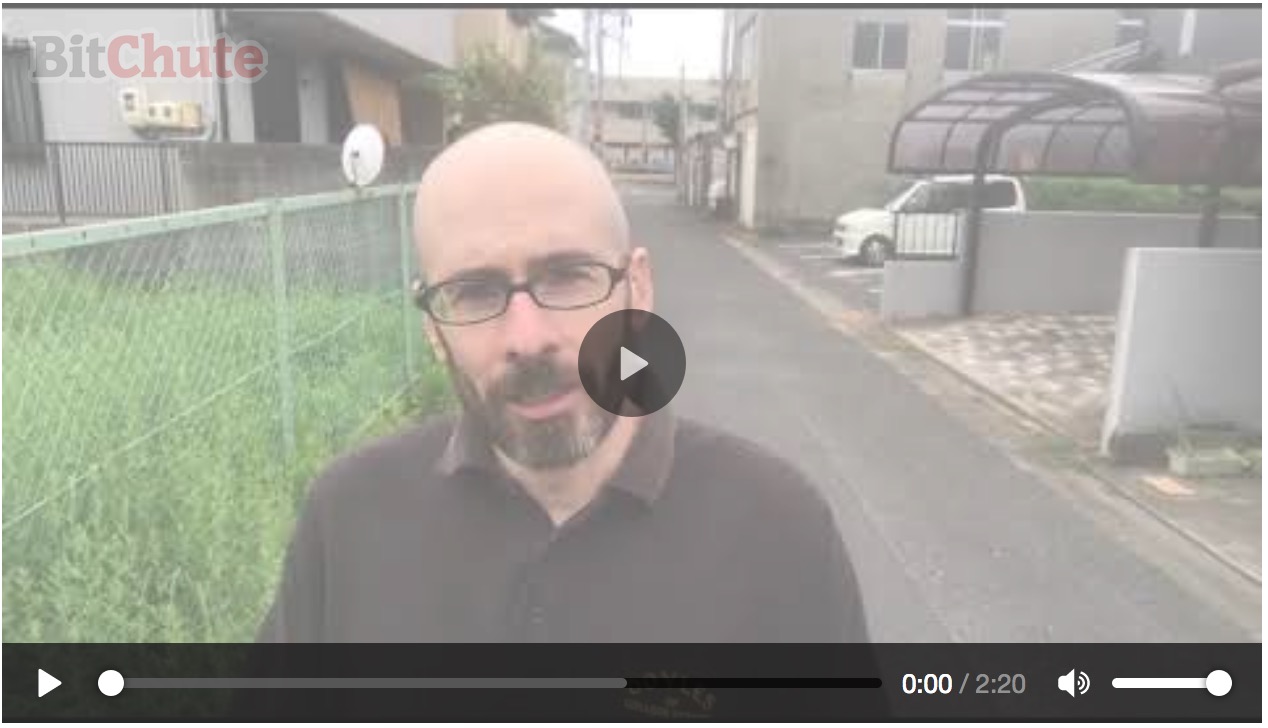 James invites you to join the first annual 9/11 activist summit, "Titans of Truth" being hosted by Newsbud.com this Sunday, September 10, 2017. Or if you're going to be in Denmark this month, you can come and see The Corbett Report live in person at the Open Mind Conference on September 16, 2017.
CIA Caught Arming Terrorists and Stealing Biometrics – New World Next Week
Corbett • 09/01/2017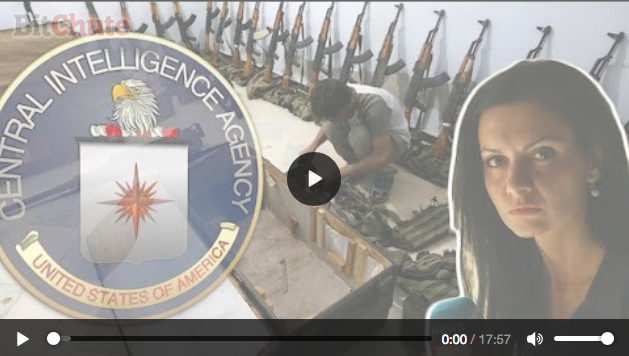 This week on the New World Next Week: Journalist sacked and interrogated for uncovering Gladio B terror shipments; CIA caught stealing biometrics with ExpressLane; and an Irish woman can't get her pension without a "public services" card.
The CIA Preps Their Next JFK Psyop
Corbett • 08/30/2017 • 56 Comments

We all know that the last of the JFK assassination records are due to be declassified in October. And we even know what the government says it's hiding from us. But do you know the story that the CIA is trying to plant in the public consciousness about what is going to be "revealed" in these documents?
Is AI Real or Is It All Hype? Convince Me.
Corbett • 08/25/2017 • 291 Comments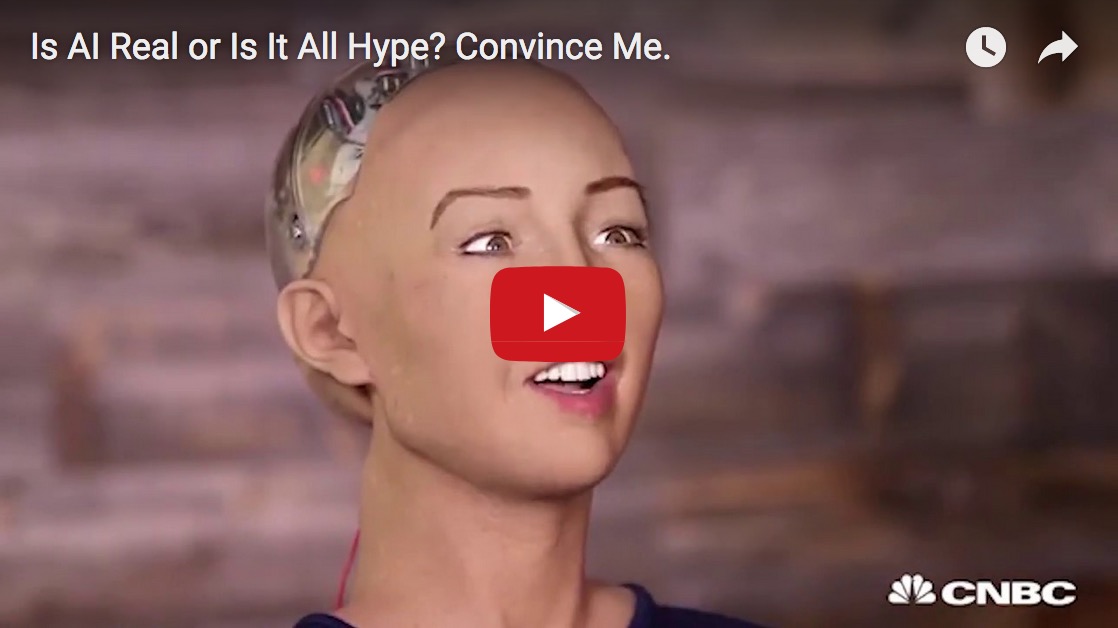 We've all seen the breathless stories about the latest sign of the coming Artificial Intelligence apocalypse, and we've all seen the fine print revealing those stories to be empty hype. So is there anything at all to the AI phenomenon, or is it all just another boogeyman designed to scare us into line? If you think you have the answer then marshal up the data and prove it to us one way or the other! I'm all ears.
JAMES CORBETT'S LATEST ARTICLES…
Hate is a Racket: SPLC Caught Funneling Millions Overseas
Corbett • 09/03/2017 •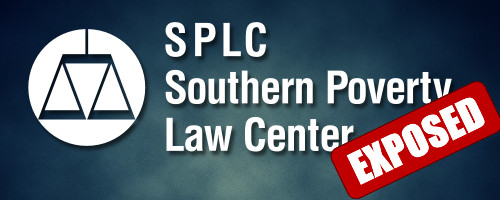 You might not know them by name, but assuming you have ever seen a talking head on MSCNNBCFOXMSMBS fear-mongering about the ever-present danger of "hate" groups that (GASP!) don't worship the government as the holiest institution on the planet, then you know their work.
I'm referring to the Southern Poverty Law Center, a "nonprofit legal advocacy organization" that is "dedicated to fighting hate and bigotry and to seeking justice for the most vulnerable members of our society," according to their self-congratulatory PR material. Founded in 1971 by a pair of civil rights lawyers, the SPLC prides itself on its "Hatewatch" and "Hate Map" projects, monitoring the rise of hate groups as they spread hate and hate across America.
Did I mention hate? Because that's what the SPLC specializes in. Hate, I mean. Or monitoring hate. It's hard to tell the difference sometimes.
Anyway, if you're a dedicated listener to The Corbett Report, you'll remember I did a podcastseven years ago exploding the myth of the SPLC as a crusading bunch of civil rights defenders volunteering their services across the South in their thankless pursuit of justice for the poor and downtrodden. In that episode I talked about Mark Potok (the "editor-in-chief of the SPLC's award-winning, quarterly journal, the Intelligence Report and its investigative reports"), his relentless smearing of anyone and everyone who dares criticize the government (or, more specifically, the Democratic party), and his hatred of those vile conspiracy theorists who actively try to educate (GASP!) the people about the government's misdeeds. I discussed the fact that the SPLC provides instructors and "training materials" to the Department of Homeland Security's Federal Law Enforcement Training Centers (presumably so they can better identify and strip the rights from aforementioned conspiracy theorists). And I even discussed the SPLC's role in planting federal informants in "Elohim City," the militia enclave that housed the government spook at the center of the OKC conspiracy.
But if you have listened to that episode (or if you do so now), you'll find that the single most intriguing fact about the SPLC is their annual revenue and net asset holdings. Citing the most recent data available at that time (2010), I noted that the Center's 2007 revenue was $44.7 million (on $20.8 million in program expenses) and their 2008 net assets totaled an unimaginable $170 million.
Yes, you read that correctly: $170 million. Not bad for a "nonprofit" legal advocacy group, hey?
But if you think that's outrageous, just wait till you hear what that number is now. And wait till you hear what they're doing with it.
Trump Continues the Never-Ending Opium War in Afghanistan
Corbett • 08/26/2017 •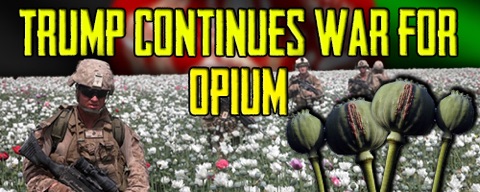 For all those pundits out there who were concerned that Trump wasn't "presidential" enough to actually be President, I have some great news for you! This past week Trump wiped out any such fear by doing the most presidential thing that can possibly be imagined: continuing the never-ending war in Afghanistan!
That's right, the longest war in the history of the United States is not coming to an end any time soon. And just in case you were still operating under the delusion that the current puppet figurehead was any different at all from any of the stuffed shirts who previously occupied the Oval Office, Trump is even copying Obama's failed 2009 "surge" strategy to keep the whole charade going for another four (or eight or 12 or 200) years.
As Mark Perry notes in his article on the subject, quoting an unnamed Pentagon official who was privy to the deliberations on the plan:
"This Trump plan, at least so far as I understand it, sounds a lot like the kind of plan we've come up with again and again since the end of World War Two," a senior Pentagon officer says. "We're going to surge troops, reform the government we support and put pressure on our allies. In this building [the Pentagon] there's a hell of a lot of skepticism. And that's because we all know what this new strategy really means – and what it means is that the only way we can get out of Afghanistan is to get further in. You know, it seems to me that if there's one thing we've learned, it's that that doesn't work."
Bah! Work shmirk. The point is that copying Obama's failed "surge" strategy will look aggressive and manly and will pump even more of that Fed-issued fiat debt paper into the pockets of the Pentagon and their contractor buddies, so now Trump is officially "presidential" according to all the neocons on the right and the warmongers on the left.
---
Hour 2
Media Type: Audio • Time: 56 Minutes and 54 Secs
Hour 2 - Jeff Berwick (The Dollar Vigilante; Anarchast) on Nexus Earth Conference, and Anarchapulco 2018
-30-
Hour 2
2017-09-06 Hour 2 Jeff Berwick from Ernest Hancock on Vimeo.
Jeff Berwick
Anarcho-Capitalist. Libertarian. Freedom fighter against mankind's two biggest enemies, the State and the Central Banks. Jeff Berwick is the founder of The Dollar Vigilante, CEO of TDV Media & Services and host of the popular video podcast, Anarchast. Jeff is a prominent speaker at many of the world's freedom, investment and gold conferences including his own, Anarchapulco, as well as regularly in the media including CNBC, Bloomberg and Fox Business.

Jeff's background in the financial markets dates back to his founding of Canada's largest financial website, Stockhouse.com, in 1994. In the late '90s the company expanded worldwide into 8 different countries and had 250 employees and a market capitalization of $240 million USD at the peak of the "tech bubble". To this day more than a million investors use Stockhouse.com for investment information every month.

Jeff was the CEO from 1994 until 2002 when he sold the company. Afterwards, Berwick went forth to live on and travel the world by sailboat but sank his boat in a storm off the coast of El Salvador. After being saved clinging to his surfboard with nothing but a pair of surfing shorts left of all his material possessions he decided to "live nowhere" and travel the world as spontaneously as possible with one overarching goal: See and understand the world with his own eyes, not through the lens of the media.

He went on to visit nearly 100 countries over five years and did and saw things that no education could ever teach. He met and spoke with a plethora of amazing people, from self-made billionaires to some of the brightest minds in finance – as well as entrepreneurs from a broad range of backgrounds and locations from tech companies in southern China to resource developers in Thailand, Russia and Chile. He also read everything he could find on how the world really works… politically and financially. A pursuit he continues to this day.

That education led him to become one of the biggest proponents of the Permanent Traveler/Prior Taxpayer (PT) Theory. He has since started numerous businesses including TDV Offshore and TDV Wealth Management to help others internationalize their assets. He also founded TDV Passports in 2009, although he turned over control to his partner in 2013, to help people get foreign residencies and citizenships.

He expatriated, long ago from his country of birth, Canada, and considers himself a citizen of the world. He has lived in numerous locales since including Los Angeles, Hong Kong, Bangkok and Acapulco, Mexico.
Webpages:
https://anarchapulco.com/?ref=freedomsphoenix
==============================
Anarchapulco Details...
---
Hour 3
Media Type: Audio • Time: 72 Minutes and 21 Secs
Hour 3 - Segment 1&2: Drew Phillips comes on to talk about his participation at the Nexus Earth Conference this month in Aspen, where he will be on 2 panels (How can Crypto & Blockchain help our culture change? How does BRICS fit into the Crypto world view? AND Crypto Crackdown: Ross Ulbricht's life sentence + screening of the film "Deep Web.")
Segment 3&4: Angela Keaton (Antiwar.Com)
-30-
Hour 3
2017-09-06 Hour 3 Drew Phillips, Angela Keaton from Ernest Hancock on Vimeo.
Segment 1&2: Drew Phillips
Webpage: https://agoristhosting.com/
Activist, entrepreneur, freelance Videographer/Editor. Having been involved with a few alternative currency models revolving around silver and gold, it wasn't hard to see bitcoin's potential to challenge state run banking. After looking around the bitcoin space for a place to jump in, it made sense to start a coalition of bitcoin users with a Voluntaryist/libertarian perspective. Bitcoin will face many challenges in the next few years if it is to become a successful global currency, and due to the decentralized nature of the bitcoin protocol, it has the potential to overcome the biggest and most violent challenge faced by alternative currencies: the state. T: @BitLicenseLLC
ALSO – Drew will be a speaker on a couple of panels at the Nexus Earth Conference…
Friday September 22nd 2017:
PANEL:
9:45 am Jesse Ventura, Max Keiser, Stacy Herbert & Drew Phillips
America's Cold War mentality. How can Crypto & Blockchain help our culture change? How does BRICS fit into the Crypto world view?
PANEL:
4:30 pm Lyn Ulbricht, Tatiana Moroz, Doug Casey, Roger Ver, Drew Phillips
Crypto Crackdown: Ross Ulbricht's life sentence + screening of the film "Deep Web."
==============================
Segment 3&4: Angela Keaton