James Lee (Climate Viewer) the reality of weather modification; promote his solution to weather warfare - Tone Vays vs Ernest Bitcoin SegWit vs Bitcoin Cash (Trader, Risk Analyst, Blogger; Speaker) on Biotcon/Bitcoin Cash/Cryptocurrencies - Dr
Media Type: Audio • Time: 200 Minutes and 0 Secs
---
Hour 1 - 3
Media Type: Audio • Time: 200 Minutes and 0 Secs
Hour 1- James Lee (Climate Viewer) comes on the show to talk about the reality of weather modification and systems to try to control or modify nature, how to keep track of what 'they' are doing by checking out ClimateViewer's 3D model, and how to stay informed by using ClimateViewer's features of real-time atmospheric and geophysical monitoring with maps covering geoengineering, weather modification, climate change, pollution, privacy, exploration, migration, geosciences, architecture, green energy solutions, sunken ships, airplane crash sites, and much more...Also will be discussing his trip to the 21st Conference on Planned and Inadvertent Weather Modification in Austin TX Jan 9-11, 2017. James will be promoting his solution to weather warfare, The Environmental Modification Accountability Act of 2018, at this conference and filming the event, interviewing scientists, etc.
Hour 2 - Tone Vays (Trader, Risk Analyst, Blogger; Speaker) on Biotcon/Bitcoin Cash/Cryptocurrencies
Hour 3 - Tone Vays (Cont'd) - Dr. Phranq Tamburri, NMD LIVE In Studio for the Trump Report?
NOTE - VIDEO FOR HOUR 2 AND 3 TOGETHER AND POSTED IN HOUR 2 ARCHIVE
CALL IN TO SHOW: 602-264-2800
-30-
December 21st, 2017
Declare Your Independence with Ernest Hancock
on LRN.FM / Monday - Friday
9 a.m. - Noon (EST)
Studio Line: 602-264-2800
Hour 1
2017-12-21 Hour 1 Jim Lee from Ernest Hancock on Vimeo.
James Lee
Climate Viewer
Webpages:
https://weathermodificationhistory.com/
I am Jim Lee and I help people understand complex ideas by creating maps, timelines, articles, and lectures. I am going to talk about Pollution, Privacy and Propaganda every chance I get because they interest me, affect us, and I care about our Planet. ClimateViewer News is my blog and the central location for all of my research.
Jim Lee, creator of ClimateViewer
I am forever a Boy Scout, lifetime artist, nocturnal programmer, music is my life, love is my religion, and I am the luckiest husband and father on Earth. I speak for the trees. I have a passion for mapping, magnets, and mysteries.
I have devoted the last seven years of my life to understanding and reporting the truth about the lengthy history of weather modification. I represented people like myself at the EPA's hearing on aviation pollution in August 2015, lectured at Ed Griffin's conference Global Warming: An Inconvenient Lie in December 2016, and my research has been referenced on many prominent websites, including the Comprehensive Nuclear-Test-Ban Treaty Organization (CTBTO), Canadian Geophysical Union, MIT, Harvard, and the United Nations.
I created ClimateViewer News to:
POLLUTION: Map polluted locations worldwide, gather facts on those affected, and use those facts to combat polluters' public relations (PR).
PRIVACY: Raise awareness of technology used to monitor, mock, and silence activists who dare attempt to combat climate change, today.
PROPAGANDA: Educate others on perception management, public relations, and other mass media mind-control techniques used against you, the reader.
I created ClimateViewer 3D to map pollution worldwide, from the depths of the ocean to any part of our atmosphere. CV3D is an open-source geophysical monitoring map with live imagery on a gorgeous 3D globe. CV3D features an encyclopedic list of exclusive maps resulting in thousands of hours of personal educational bliss not found anywhere else on the internet, let alone in one place.
I have compiled the largest volume of geoengineering and weather modification history into one massive timeline, complete with lists of companies, patents, sponsors, and laws: Weather Modification History. WMH is an international effort lead by me and Domenic Marrama, combining both investigative journalists' superpowers to create an unparalleled online repository of factual references in chronological format.
I am a self-taught web page and graphics designer, music lover, and traditional artist. I researched, designed, and coded everything on my four websites at night while my children sleep.
ClimateViewer is a family-owned business. I have been happily married for 18 years. We raise our two beautiful daughters, take care of my wife's grandmother who has end-stage Alzheimers, and we are trying to build a small homestead. We live simply, happily, and we are free.
ClimateViewer References
Burns, Wil. "Climate Geoengineering Timeline: Washington Geoengineering Consortium (WGC)." Co-director of Forum for Climate Engineering Assessment (FCEA), formerly known as the DC Geoengineering Consortium • December 2013.
Doelle, Meinhard. "Geoengineering and Dispute Settlement Under UNCLOS and the UNFCCC: Stormy Seas Ahead?" Schulich School of Law; Dalhousie University - Marine and Environmental Law Institute, dx.doi.org/10.2139/ssrn.2373751 • January 2014
Quadrennial Energy Review Task Force Secretariat and Energy Policy and Systems Analysis Staff. "Infrastructure Constraints in New England." United States Department of Energy • April 2014.
Ndah, Anthony Banyouko. "Engineering Options for Climate Protection: Solution or Armageddon? A Critical Review of Global Warming Mitigation Strategies through Geo-engineering." ACADEMIA.EDU • May 2014
Freeland, Elana. "Chemtrails, HAARP, and the Full Spectrum Dominance of Planet Earth" Feral House • June 2014.
Mathews, Robert. "Duplicity at the US EPA." Health and Technology 4.2: 113-133 • August 2014.
Crist, Patrick. "Supporting Landscape-Scale Planning with Decision Support Toolkits." Biodiversity, Threatened & Imperiled Species Symposium. Colorado State University. • September 11, 2014.
Ardon-Dryer, Karin, Sarvesh Garimella "Aerosol and Cloud Section, Special Topic: Weather Modification." MIT University Department of Earth, Atmospheric and Planetary Sciences (EAPS) • December 2014.
Abate, Randall S. "Climate Change Impacts on Ocean and Coastal Law: U.S. and International Perspectives." Oxford University Press • January 2015.
Bell, Kayce."Engaging Students Through Digital Data" Museum of Southwest Biology, University of New Mexico • September 2015.
Effiong, Utibe, and Richard L. Neitzel. "Assessing the direct occupational and public health impacts of solar radiation management with stratospheric aerosols." Environmental Health 15.1 (2016): 7., US National Library of Medicine, National Institutes of Health • January 2016.
Mohajer, David. xahive. "CYBERSECURITY CYBER-ATTACK SERIES. SIDE CHANNEL – TEMPEST Attacks." - US Department of Commerce, International Trade Administration • December 2016.
Reynolds, Jesse L., Andy Parker, and Peter Irvine. "Five solar geoengineering tropes that have outstayed their welcome."Earth's Future (2016). AGU Publications, David Keith's page on Harvard University • December 2016.
Teague, Kevin A., and Nicole Gallicchio. "The Evolution of Meteorology: A Look Into the Past, Present and Future of Weather Forecasting." John Wiley & Sons • May 2017.
Calbery, Andrew. "The Fight Against Geoengineering." FriesenPress • July 2017.
Glikson, Andrew Yoram. "The Plutocene: Blueprints for a Post-Anthropocene Greenhouse Earth." Springer • July 2017.
Sanders, Charles A. "Radiobiology and Radiation Hormesis: New Evidence and its Implications for Medicine and Society."Springer • August 2017.
Bethel, Glenn, USDA Remote Sensing Advisor. "201709_Hurricane_Irma Geospatial Information and Remotely Sensed Imagery" - South Carolina Geographical Information Systems (GIS) • September 2017.
Johnson, Andrew. "Climate Change and Global Warming - Exposed: Hidden Evidence, Disguised Plans." CreateSpace Independent Publishing Platform • September 2017.
Freeland, Elana. "Under an Ionized Sky: From Chemtrails to Space Fence Lockdown" Feral House • February 2018.
==============================
I will be discussing my trip to the 21st Conference on Planned and Inadvertent Weather Modification in Austin TX Jan 9-11, 2017. I will be promoting my solution to weather warfare, The Environmental Modification Accountability Act of 2018, at this conference and filming the event, interviewing scientists, etc.
Please check out the details here: https://climateviewer.com/enmod/
https://www.gofundme.com/weather-control-conference-2018
====================================
Go Fund Me Campaign: https://www.gofundme.com/weather-control-conference-2018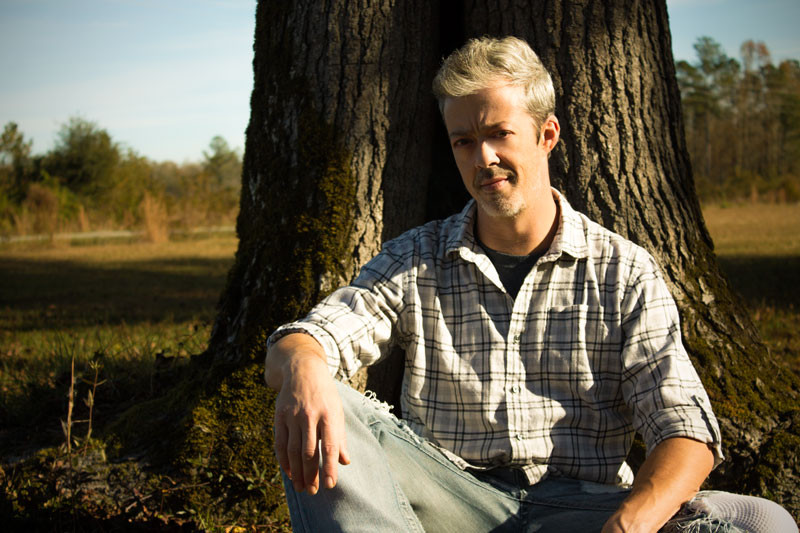 Weather Control Conference 2018
857 shares
My name is Jim Lee and I speak for the trees.

I am the creator of climateviewer.com , climateviewer.org , and weathermodificationhistory.com .

Today I am here to bring you an important message about weather warfare and a solution.





God should control the weather, well, God or Gaia, not man. Unfortunately, that is not the case today. Billions of dollars are spent annually modifying the weather worlwide and after 100 years of rainmaking and hurricane hacking few know the secret history of the Climate Changers. In 1978, the United Nations banned weather warfare with the passage of the Environmental Modification Convention (ENMOD). This law came as a result of the disclosure by reporter Jack Anderson of the United States Air Force's weather warfare activities over Vietnam (Operation Popeye, Intermediate Compatriot). The problem we face today is there is zero accountability in the hidden world of climate engineering. I seek to change this dilemma today.

My solution which I call "The Environmental Modification Accountability Act of 2018" is an addendum to the international weather warfare ban requiring two things:

1) Transparency - Will you support a worldwide law requiring 48 hour notice before modifying or experimenting in our sky or on our atmosphere?

2) Verification - Will you support building a citizen-powered network of atmospheric sensors to detect the release of chemicals or the use of electromagnetic radiation in an unsanctioned, illegal, or hostile manner for the purpose of weather or climate modification (rogue geoengineering), as well as for the purpose of verifying legitimate weather modification activities?




Those who seek to violate the conditions of this addendum will be caught with our sensor network and will be held responsible in court.

While we have a sensor network to immediately let us know when North Korea detonates a nuclear blast, we have no way to know for sure who is Owning Your Weather. The Environmental Modification Accountability Act of 2018 (formerly known as The Clarity Clause ) is a necessity to protect all citizens on Earth from monetary, environmental, and physical losses from weather warfare, rogue geoengineering, and the butterfly effect of massive cloud seeding projects. Militaries are using plausibly deniable weapons of mass destruction and the only way to end that secrecy is through verification with a sensor network. Trust but verify.

Only through this two step process can we finally determine the question that plagues us all: was this extreme weather event caused by nature or man?

One cannot blame hurricanes on Climate Change if one does not account for the Climate Changers.






I am crowd-funding a trip to the 21st Conference on Planned and Inadvertent Weather Modification at the 98th American Meteorological Society's annual meeting this coming January. This meeting will be a gathering of the world's top geoengineering scientists and experts in the field of weather modification technology. This is a rare opportunity for me to hear three days of presentations by the world's leading researchers in weather control and ask them some hard questions.

21st Conference on Planned and Inadvertent Weather Modification
January 9-11, 2018 Austin Convention Center and Hilton, Austin, Texas.
https://annual.ametsoc.org/2018/index.cfm/programs/conferences-and-symposia/21st-conference-on-planned-and-inadvertent-weather-modification/

Here is the iternerary for the presentations at the conference:
https://ams.confex.com/ams/98Annual/webprogram/21WXMOD.html


I will explain the necessity of The Environmental Modification Accountability Act of 2018 to the scientists at this Weather Modification Conference and hopefully interview many of them. I hope to start a new dialogue between the scientific community and the public that is grounded in facts and based on solutions, not name calling.

I recently created an infographic to show the scope of my research on Weather Modification technologies over the past seven years . I would like to eliminate confusion about these extremely mind boggling technologies.




Send me and I will change the discussion about geoengineering and weather modification and push (like a gentleman) for a real solution to weather warfare: transparency and verification with The Environmental Modification Accountability Act of 2018 .

Past Events

Please watch and download the PowerPoint of my explosive presentation given at the Freedom Force International's 3rd Congress in Phoenix, Arizona. December 3, 2016: Geoengineering, Weather Modification, and Weaponizing Nature

I also testified at the EPA hearing on flight pollution in Washington DC. on August 11th, 2015


I will not let you down. I am ready. Send me!


Here's the Plan

I will be going with Emmy award-winning videographer Jerry Day! He will be recording my interactions with scientists in attendance in hopes that we can capture some great footage; expect some amazing videos!

What we need from you:

• Tickets (2) $1280
• Hotel $1600 (Sunday-Friday, Hilton, Austin Convention Center)
• Flights (2) $1600
• Food $300
• Next two months until event: $5000
- Research each presenter, their history, affiliations, and technology.
- Prepare material for engaging scientists on various topics during interviews.
- Video production and storage expenses
- Marketing and social media engagement to raise awareness of this event.

Please help make this trip a reality!

Sharing is Caring!





Jim Lee

? ClimateViewer News
https://climateviewer.com/

? ClimateViewer 3D
http://climateviewer.org/

? Weather Modification History
https://weathermodificationhistory.com/
=================================
---
Hour 2
Media Type: Audio • Time: 148 Minutes and 0 Secs
Hour 2 - Tone Vays (Trader, Risk Analyst, Blogger; Speaker) on Biotcon/Bitcoin Cash/Cryptocurrencies
-30-
Hour 2
VIDEO IS FOR HOUR 2 AND 3:
2017-12-21 Hour 2 and 3 Tone Vays, Dr Phranq Tamburri from Ernest Hancock on Vimeo.
Tone Vays
Tone has worked on Wall Street for almost 10 years starting as a Risk Analyst at Bear Stearns and later becoming a VP at JP Morgan Chase in the aftermath of the 2008 financial crisis. His expertise is in Economic Trends, Trading and Risk Analysis. Ever since getting involved in the Crypto Currency ecosystem in early 2013, he has been very active in spreading the relevance and importance of this technology as it helps promote economic freedom. Tone was recently featured in a Bitcoin Documentary – Magic Money. Tone is now an independent content creator at LibertyLifeTrail, on his YouTube Channel & WorldCryptoNetwork focused on sound economics & finance. Tone holds a Masters Degree in Financial Engineering from Florida State University along with Bachelor Degrees in Mathematics and Geology.
Other Social Networking:
==============================
Tone's previous interviews on the Declare Your Independence with Ernest Hancock Radio Show:
https://www.freedomsphoenix.com/Guest-Page.htm?No=01101
============================
====================================
FROM A LISTENER OF THE SHOW...
Ernest,
I have been listening/researching Bitcoin (B-Orig)/BitcoinCash (B-Cash) and related recently (including your discussion today with Tone etc...). I agree with you about micro-transactions etc... being very important. But I also think that Tone maybe is just not explaining very well the more fundamental issues (longer-term) about B-Orig vs. B-Cash.

Yesterday I just happened to come across a discussion that Richard Heart had with someone specific to B-Orig vs. B-Cash. While the B-Cash advocate made a poor case (basically just a very poor speaker) I think Heart made MANY EXCELLENT points to explain why B-Cash is NOT something to support.

The discussion is long, but just crank up the speed to at least 1.5x. IMO, its worth the time!!! I dont know much about this Richard Heart. But he is clearly a sharp guy AND is able to explain complex subjects well PLUS he seems to be a real Declare Your Independence kind of guy! Seems like you should get this Heart guy on your show to grill him!!!

Richard Heart on why B-Cash is not good
https://youtu.be/sJAXH2FN9Dc
---
Hour 3
Hour 3 - Tone Vays (Cont'd) - Dr. Phranq Tamburri In Studio for the Trump Report
-30-
Hour 3
Dr. Phranq Tamburri, NMD
In Studio for The Trump Report
Webpages: http://www.longevitymedical.com/
=============================
Phranq's previous interviews on the Declare Your Independence with Ernest Hancock Radio Show:
https://www.freedomsphoenix.com/Guest-Page.htm?No=00672
DR. PHRANQ TAMBURRI BIO
Dr. Phranq Tamburri is a naturopathic physician specializing in men's health with a sub-specialty in prostate cancer. In tandem to these fields, Dr. Tamburri treats male hormone deficiency, low energy, and sexual performance. Although naturopathic medicine is a specialty in itself, Dr. Tamburri has garnered recognition as an expert in the field of prostate cancer assessment, diagnosis, and treatment; each of the preceding from a balanced natural and allopathic perspective. His training in this area has been varied and wide in scope. As Chief Resident from his Alma Mater, he trained under Mayo trained urologist Bernard Gburek, M.D. at Scottsdale North Hospital while at the same time apprenticed under CMO and Physician of the Year Thomas Kruzel, N.D. who specialized in natural urology. Dr. Tamburri later was director of the Men's Health Clinic at his local teaching clinic. Currently he is long term professor of Clinical Urology at the Southwest College of Naturopathic Medicine and also sits as a member of the AZNMA and is the only naturopathic physician on the AZ State Funded SW Prostate Cancer Awareness Council. Dr. Tamburri has been published in this area along with multiple lectures to fellow physicians at yearly professional conventions. Recently he has been asked to serve as expert witness for the State of Arizona Board of Medical Examiners with regard to the management of natural prostate cancer assessment and treatment.
Dr. Tamburri, on his limited down time, loves to study Early American and World History in both didactics and in travels. He has taught inline skating for many years, hikes often with fellow doctors, and recently began pursuit as a poi practitioner!
Prostate Cancer Risk Assessment
Dr. Phranq Tamburri November 2008 NDNR article
Dr. Phranq Tamburri September 2007 NDNR article
========================================
TOPICS COVERED...
=========================