James Corbett (The Corbett Report) on a variety of news headlines - Rob Viglione (ZenCash) provides an update on their platform - Gary Franchi (Next News Network) on YouTube Censorship, Free Speech, Fake News, Social Media
Media Type: Audio • Time: 178 Minutes and 0 Secs
Media Type: Audio • Time: 59 Minutes and 52 Secs
Media Type: Audio • Time: 63 Minutes and 49 Secs
---
Hour 1 - 3
Media Type: Audio • Time: 178 Minutes and 0 Secs
Hour 1 - James Corbett (The Corbett Report) on a variety of news headlines
Hour 2 - Rob Viglione (ZenCash) provides an update on their platform
Hour 3 - Gary Franchi (Next News Network) on YouTube Censorship, Free Speech, Fake News, Social Media
CALL IN TO SHOW: 602-264-2800
-30-
March 14th, 2018
Declare Your Independence with Ernest Hancock
on LRN.FM / Monday - Friday
9 a.m. - Noon (EST)
Studio Line: 602-264-2800
Hour 1
2018-03-14 Hour 1 James Corbett from Ernest Hancock on Vimeo.
James Corbett
The Corbett Report
Webpage: CorbettReport.Com
James talks about a variety of news headlines including financial survival, Israel Lobbies, YouTube Police, WWIII, Self-Ownership, Property and Morality, Media Wars, The Sugar Conspiracy, Bitcoin, etc...
James's previous interviews on the Declare Your Independence with Ernest Hancock Radio Show:
https://www.freedomsphoenix.com/Guest-Page.htm?No=01092
============================
JAMES CORBETT'S LATEST VIDEOS…
https://www.corbettreport.com/category/videos/
Corbett • 03/14/2018 • 2 Comments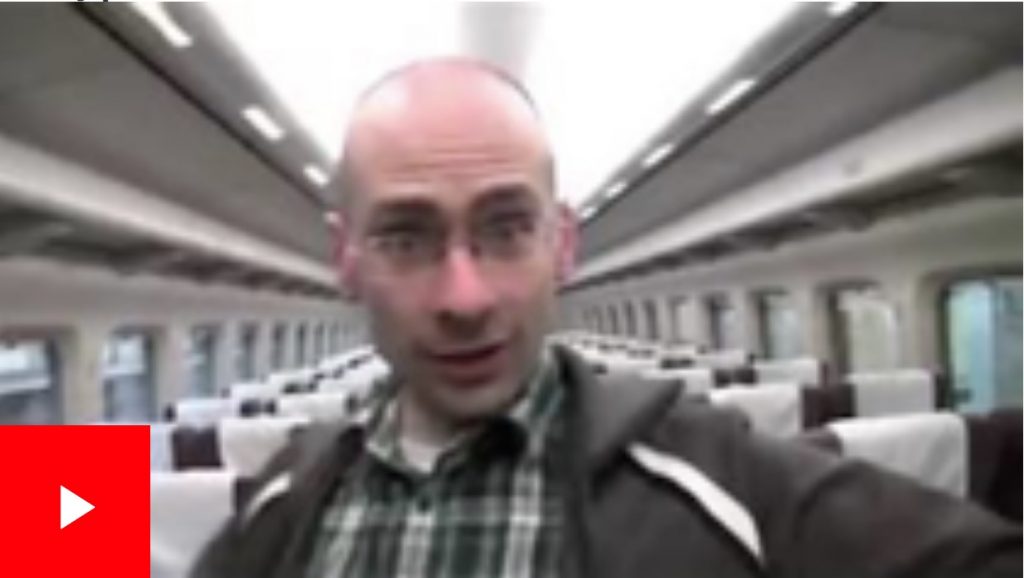 The eye of the camera is determining what you see and what you do not see, whether you know it or not. Don't let the media frame your understanding of the world…or at least be conscious of the fact that they are framing the world for you. Oh, and enjoy these images of the sunny climes of western Japan from The Corbett Report's 2009 Video Archive DVD!
Crypto-Anarchy and Holistic Self-Assessment w/ Derrick Broze
Corbett • 03/13/2018

Today James welcomes back Derrick Broze of TheConsciousResistance.com for a wide-ranging conversation on the pros and cons of cryptocurrency and its potential to fund independent journalism. We also go in-depth into Derrick's new (free) Holistic Self-Assessment and the importance of better understanding and improving ourselves before we change the world.
Inside the State Department's Troll Farm with Daniel McAdams
Corbett • 03/10/2018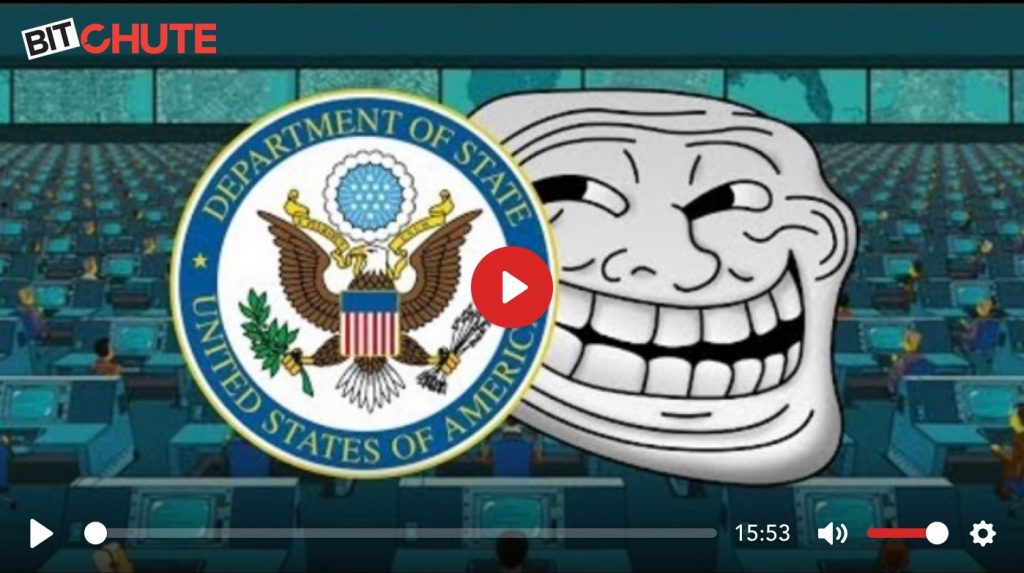 Daniel McAdams of the Ron Paul Liberty Report and RonPaulInstitute.org joins us today to discuss the State Department's "Global Engagement Center," an online troll farm dedicated to countering "foreign disinformation" on the web…with their own disinformation. We talk about the origins of the center and how it connects to the grander neocon-created #Russiagate disinfo campaign.
The Weaponization of Social Media
Corbett • 03/03/2018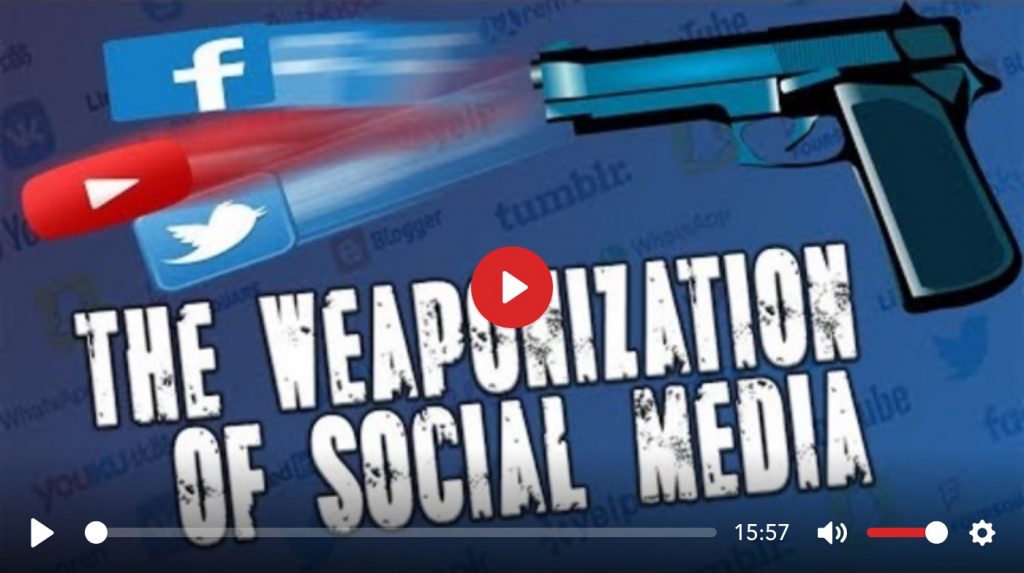 Now openly admitted, governments and militaries around the world employ armies of keyboard warriors to spread propaganda and disrupt their online opposition. Their goal? To shape public discourse around global events in a way favourable to their standing military and geopolitical objectives. Their method? The Weaponization of Social Media. This is The Corbett Report.
Corbett • 02/28/2018 • 13 Comments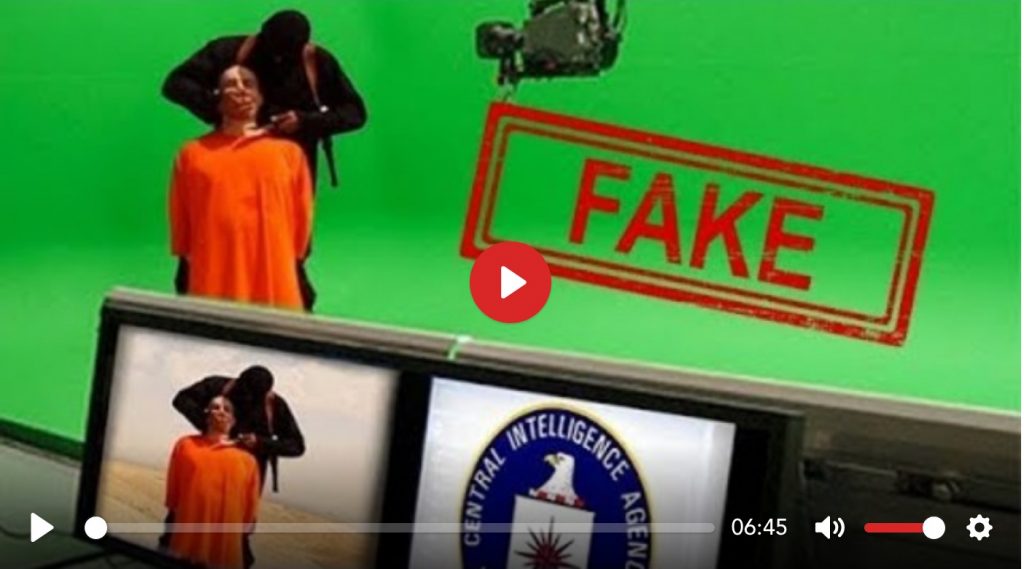 We all know that the "Deep Fakes" application that's going viral on the internet is only a crude toy compared to the technologies the government-sponsored, defence department-linked researchers have been playing with. Here's an example from the year 2000 that shows that real-time video fakery technology has been available to the deep state for decades.
JAMES CORBETT'S LATEST ARTICLES…
https://www.corbettreport.com/category/articles/
America, China, and the Battle for the "Indo-Pacific"
Corbett • 03/10/2018 • 3 Comments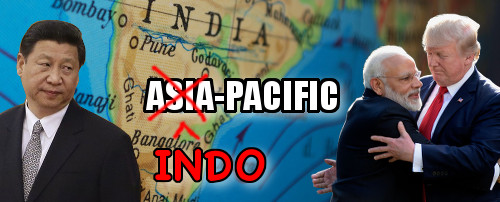 Goodbye, Asia-Pacific! Hello, Indo-Pacific?
That's right, the old "Asia-Pacific" label is so last decade, guys. It's time to start calling that part of the globe the "Indo-Pacific." Who cares if it's geographically nonsensical? America's military planners and their think tank lackeys are starting to change their nomenclature, and you should too!
The term entered the vernacular last year when Secretary of State Rex Tillerson used it in his "Remarks on 'Defining Our Relationship With India for the Next Century.'" It was immediately parroted by all the usual propaganda outlets, including the mouthpiece of the globalist establishment, CFR.org.
So why bother? What was wrong with "Asia-Pacific" as a descriptor, and why now the shift to "Indo-Pacific?" When questioned about the change in terminology during Trump's Asia tour last year, a White House official told India's Economic Times that the phrase "captures the importance of India's rise."
There may be some truth to the narrative of India as a rising power. It has, after all, surpassed China as the fastest-growing economy in the world, and foreign investment figures indicate that boom might not be stopping any time soon. But if you get the sense that Washington's sudden inclination to rename an entire region to reflect this rising importance is not merely about goodwill for the Indian people, then give yourself a prize. It has everything to do with Washington's interest in India's potential use as a pliable vassal state that can be used as a roadblock against the rise of the region's other great power: China.
Learn more about the mounting tension between Asia's fastest rising powers (and how Uncle Sam is only too happy to drive the wedge between them) in this week's Corbett Report Subscriber newsletter.
Indian State Bank Busted in $2 Billion Fraud
Corbett • 03/04/2018 • 7 Comments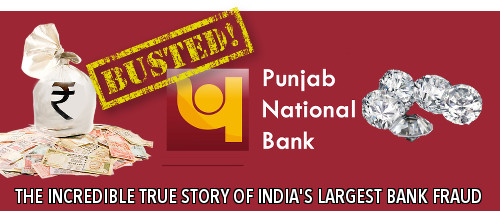 It has all the elements of a Hollywood heist movie: A well-known jeweler-to-the-stars and his shady accomplice. A risky gambit to exploit a banking loophole. Inside help from a high-ranking official. A $2 billion swindle. And the whole house of cards crashing down in spectacular, front-page fashion.
But here's the Bollywood twist: The well-known jeweler is Nirav Modi. The high-ranking official is Gokulnath Shetty, deputy manager of the Punjab National Bank. And the amount pilfered is 11,700 crore rupees.
For those not in the know, Nirav Modi is known as the bold upstart who bought up a slew of top-shelf diamonds in the depths of the 2008 economic crisis and made a fortune designing and selling his own line of "haute diamantaire" for the Hollywood glitterati. Read any rundown of the red carpet in recent years and you're likely to read descriptions of Ms. So-and-so wearing a "dazzling Nirav Modi statement necklace" or some such twaddle.
But Modi's zero-to-hero, "Mumbai boy makes it big" story came to a crashing halt last month when India's Central Bureau of Investigation unveiled a complaint from Punjab National Bank alleging a multi-billion dollar swindle run by Modi and his business partner, Mehul Choksi. Soon, Indian authorities were sealing off Modi's expensive properties, seizing his diamond inventories, and beginning a game of "Where In The World Is Nirav Modi?" that took several eyebrow-raising twists and turns, including the tidbit that his last known public appearance was at the World Economic Forum in Davos.
So what was the swindle, exactly?
Find out the details of India's largest-ever bank fraud and what it could mean for the future of our biometrically-"secured" banks of the future in this week's Corbett Report Subscriber newsletter.
---
Hour 2
Media Type: Audio • Time: 59 Minutes and 52 Secs
Hour 2 - Rob Viglion (ZenCash) provides an update on their platform
-30-
Hour 2
2018-03-14 Hour 2 Rob Viglione from Ernest Hancock on Vimeo.
Rob Viglione
Co-Founder of Zen Cash
Webpages:
https://www.facebook.com/zencash/
Co-founder of ZenCash, a privacy-oriented cryptocurrency hyperfocused on usability, and President of the Zen Blockchain Foundation where I'm helping "Uberize" finance, create a freer, fairer, and nicer world by bringing fintech to the disenfranchised, and pioneer decentralized blockchain-based systems of governance. As a PhD Candidate in Finance, my research interests span cryptofinance, venture capital, and asset pricing. I also teach "Bitcoin & Blockchain Applications in Finance" at UofSC, am President of the Carolina Crypto Club, volunteer to help create startup societies with the Seasteading Institute, and serve as an advisor to Hero Engine World, where we're using a blockchain-based platform, artificial intelligence, and real-time massive scale 3D modeling and scenario simulations to help SmartCities with Disaster Recovery and Emergency Management. Other webpages: https://www.facebook.com/robert.d.viglione; https://www.linkedin.com/in/robert-viglione-2780634/;
======================================
About ZenCash:
Mission
ZenCash aims to be the world's most usable privacy-oriented cryptocurrency built on zero-knowledge proofs.
Zen is a collection of products, services, and businesses built around an enabling tech stack employing zero-knowledge proofs and a core set of beliefs. As a distributed blockchain system leveraging the latest censorship-evading techniques, fully encrypted communications, and a social and governance model designed for long term viability, Zen contributes to the human right to privacy and provide the necessary networking infrastructure for people to securely collaborate within a borderless ecosystem.
ZenCash is a privacy-oriented cryptocurrency based on zero-knowledge proofs. We're building out an end-to-end encrypted network with compensated secure nodes, domain fronting, secure messaging, and IPFS publishing.
Company Overview
ZenCash is leveraging the best minds in technology, governance, and community building to create the world's first private, distributed, and reliable platform for communications, transactions, and publishing.

Focusing on users and usability, ZenCash features: International documentation and wallets in many languages, global governance with inclusive decision making and reliable funding for continuous improvement.
Products
ZenCash, the first and most important initial product in the Zen portfolio is now trading on the Bittrex exchange under the symbol "ZEN." It is the privacy coin for borderless, decentralized communications and transactions. As a distributed blockchain system leveraging the latest censorship-evading techniques, fully encrypted communications, and a social and governance model designed for long-term viability, ZenCash features exceptional privacy.

ZenTalk, a protected communications network that facilitates one-to-many communications relying on the blockchain to permanently store messages. In addition, users can publish to channels viewable by anyone with a channel capable wallet.

ZenPub, an anonymous document publishing platform for contracts, proof of creation, and ownership utilizing GNUnet or IPFS.

ZenHide, which empowers users with the ability to circumvent blocking of cryptocurrency transactions using domain fronting coupled with one of the latest scientific breakthroughs in cryptography: zero-knowledge proofs.
============================
---
Hour 3
Media Type: Audio • Time: 63 Minutes and 49 Secs
Hour 3 - Gary Franchi (Next News Network) on YouTube Censorship, Free Speech, Fake News, Social Media
-30-
Hour 3
2018-03-14 Hour 3 Gary Franchi from Ernest Hancock on Vimeo.
Gary Franchi
Founder, Host of the Next News Network
Webpages:
https://www.youtube.com/user/NextNewsNetwork
===========================
TOPICS AND REFERENCES...