James Corbett (The Corbett Report) on a variety of news headlines including alternative media, Syria/Russia/Trump, data/surveillance, etc...- Dr Darla Logan (NMD) on Regenerative Medicine - Dr. Phranq Tamburri, NMD stops by the studio to give a quick
Media Type: Audio • Time: 212 Minutes and 0 Secs
Media Type: Audio • Time: 56 Minutes and 49 Secs
Media Type: Audio • Time: 96 Minutes and 09 Secs
---
Hour 1 - 3
Media Type: Audio • Time: 212 Minutes and 0 Secs
Hour 1 - James Corbett (The Corbett Report) on a variety of news headlines including alternative media, Syria/Russia/Trump, data/surveillance, etc...
Hour 2 - Dr Darla Logan (NMD) on Regenerative Medicine
Hour 3 - Freedom's Phoenix Headline News; Dr. Phranq Tamburri, NMD stops by the studio to give a quick Trump Report
CALL IN TO SHOW: 602-264-2800
-30-
May 9th, 2018
Declare Your Independence with Ernest Hancock
on LRN.FM / Monday - Friday
9 a.m. - Noon (EST)
Studio Line: 602-264-2800
Hour 1
James Corbett
The Corbett Report
Webpage: CorbettReport.Com
James talks about a variety of news headlines including financial survival, Israel Lobbies, YouTube Police, WWIII, Self-Ownership, Property and Morality, Media Wars, The Sugar Conspiracy, Bitcoin, etc...
James's previous interviews on the Declare Your Independence with Ernest Hancock Radio Show:
https://www.freedomsphoenix.com/Guest-Page.htm?No=01092
============================
JAMES CORBETT'S LATEST VIDEOS…
https://www.corbettreport.com/category/videos/
Continuing The Corbett Report's exploration of alternative social media platforms, today James talks to Bill Ottman about Minds.com.
Television has taught us that the crack CSI experts and their state-of-the-art technology can solve any crime through the power of science. In reality, more often than not the crime-detection technology of the past has turned out to be pseudoscience at best, and outright fraud at worst. And, of course, it has been used to put innocent people in jail. Here are 4 Ways The Crime Lab Can Frame You.
In this week's edition of the Social Media Alternatives series we discuss BitChute.com with Ray Vahey.
When you hear the word "order" do you automatically think of government? What if I were to tell you there's an entirely different conception of societal order, one that doesn't revolve around hierarchy but in fact specifically refutes it? Well there is, and it's called "spontaneous order."
"Take us to your leader!" is the science fiction cliche…but what if there's no leader to be taken to, and no one to do the leading? In this edition of the Film, Literature and the New World Order series, James examines the philosophy of Eric Frank Russell's 1951 story "…And Then There Were None" and unlocks the secret of the most dangerous weapon.
Continuing our series exploring Social Media Alternatives, this week we talk to Ryan X. Charles about Yours.org.
So we were told Bin Laden died in 2001. Then we were told he was dead in 2002. And 2005 and 2006 and 2007 and 2009 before he was killed again in 2011. So which is it? And how do we know? Good question. Join James as he explores this and other conundrums in the 39th edition of Questions For Corbett.
============================
Corbett • 05/06/2018 • 13 Comments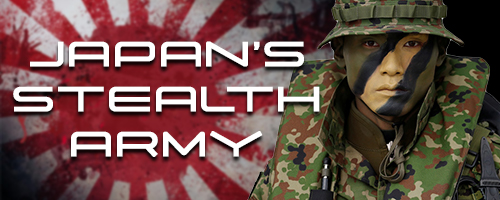 Corbett • 04/25/2018 • 264 Comments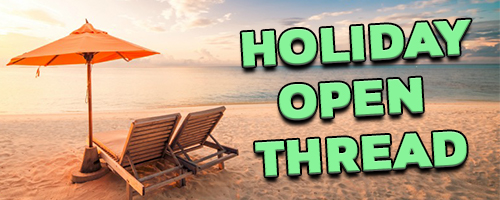 All Your Data Are Belong to Them
Corbett • 04/15/2018 • 16 Comments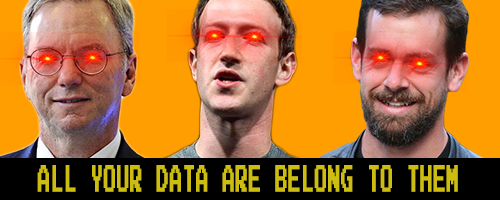 Defusing China's "Nuclear Option" Myth
Corbett • 04/08/2018 • 12 Comments
The Petroyuan Was Born This Week. Here's What It Means.
Corbett • 03/31/2018 • 19 Comments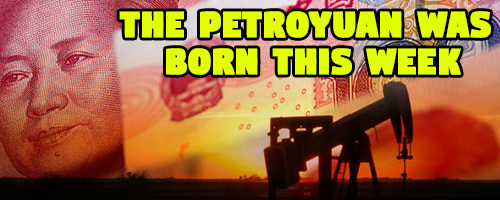 ===================================
SEE ALSO:
They walk among us. On the outside. they're just like you and me, but on the inside they are unfeeling automatons who care only for themselves. They are the psychopaths, and they are in control of our governments, our corporations, our military and all of the positions of power. Join us this week on The Corbett Report as we delve into Political Ponerology, a diagnosis of our politicians and a brief look at the bigger picture.
SHOW NOTES AND MP3: https://www.corbettreport.com/?p=406
---
Hour 2
Media Type: Audio • Time: 56 Minutes and 49 Secs
Hour 2 - Dr. Darla Logan (NMD) on Regenerative Medicine
-30-
Hour 2
Dr. Darla Logan, NMD
Webpage: http://cellmedclinics.com/
Dr. Darla L. Logan is an accomplished Naturopathic Medical Doctor, based in Scottsdale, AZ. She is also the respected Medical Director and Owner of CellMed Clinics. While some patients refer to her as 'a healer', she prefers to identify herself as a 'facilitator' of change. As a physician, her objective is to discover and treat the root cause of disease rather than simply applying a band-aid solution. In doing so, Dr. Logan helps to restore and transform the quality of life of hundreds of patients every year.
Prior to venturing into the field of medicine, Dr Logan explored a diversified career path from in Information Technology from Application Developer to Project Manager to Public Speaker. She spent 12 years in a successful career that afforded her the opportunity to work with corporations and government entities to shape their business processes, technology solutions, and employee training. Knowing that she always wanted to give people the opportunity to improve their quality of life, she followed her heart, and decided to change careers.
Dr. Logan graduated as a Naturopathic Medical Doctor from Southwest College of Naturopathic Medicine. She has also earned a Masters of Business Administration (Finance) from New Mexico State University and a Bachelor of Business Administration (Business Computer Systems) from New Mexico State University.
A highlight for Dr. Logan has been successfully transitioning from the world of technology to a career in medicine. She is blessed with strong problem-solving skills, which have benefitted her and her clients throughout her career, both in technology and in medicine. Dr. Logan considers obstacles in life to be challenges that can always be overcome with consciousness and commitment and she encourages her patients to view their own challenges in this light.
Dr. Logan is appreciated by her patients for her genuine and relatable nature. She meets people where they are and walks with them on their wellness journey to achieve their health goals. Uniquely, Dr. Logan has the ability to connect with patients from all walks of life and explain complex concepts in an easy to understand manner. By forming close connections with her patients, she is able to view them in a multidimensional fashion and not simply as a list of symptoms.
She approaches each of her patients with the time, energy and absolute care they deserve. Dr. Logan genuinely listens to what her patients are saying and makes sure that she fully understands the 'whole picture' before she moves forward. Knowing that there is no such thing as a 'one-size-fits-all-model', she draws upon her deep knowledge and understanding of natural therapies and modern medicine to formulate solutions. Dr. Logan offers options for treatment that many people don't realize exist.
Dr. Logan feels honored to have the opportunity to help, learn from, and influence people on a daily basis by teaching them how to improve the quality of their life while changing the quality of their health. When she is not helping others to live well, Dr. Logan can be found taking part in CrossFit training and competitions, Obstacle Course Races, and traveling. Her guilty pleasure though, is playing with her rescue dog, Luci, affectionately called Monster. Luci has taught Dr. Logan a great deal about trust, unconditional love, and the value of a lazy afternoon.
=======================================
Regenerative Medicine: Proven Ways to Eliminate Pain, Restore Mobility, and Repair Athletic Injuries
Paperback – July 24, 2017
Every day there are thousands of people suffering from pain. Pain that in many cases is debilitating. With over 40% of Americans suffering from ongoing pain, a loss of an estimated $300 billion annually in lost productivity, and an estimated 2 million people currently addicted to opioid pain medication, our current model in the treatment of pain can reasonably be considered broken. Yet, with all of this, the majority are still not informed about Regenerative Medicine, options for non-surgical repair of orthopedic pain conditions. From knee pain, to neck pain, to low back pain, exploring Regenerative Medicine as a treatment option is in your best interest. Dr. Logan shares how and why Regenerative Injection Techniques may be right for the treatment of your pain. She explores the innate healing ability encompassed in your body and how, tapping in to the immune system may heal your injury. It's time to put away the "band-aid" treatments and learn about safe and effective non-surgical treatments.
---
Hour 3
Media Type: Audio • Time: 96 Minutes and 09 Secs
Hour 3 - Freedom's Phoenix Headline News; Dr. Phranq Tamburri, NMD stops by the studio to give a quick Trump Report
-30-
Hour 3
Ernest Hancock
Freedom's Phoenix Headline News
====================
Dr. Phranq Tamburri, NMD
The Trump Report
Webpages: http://www.longevitymedical.com/
=============================
Phranq's previous interviews on the Declare Your Independence with Ernest Hancock Radio Show:
https://www.freedomsphoenix.com/Guest-Page.htm?No=00672
DR. PHRANQ TAMBURRI BIO
Dr. Phranq Tamburri is a naturopathic physician specializing in men's health with a sub-specialty in prostate cancer. In tandem to these fields, Dr. Tamburri treats male hormone deficiency, low energy, and sexual performance. Although naturopathic medicine is a specialty in itself, Dr. Tamburri has garnered recognition as an expert in the field of prostate cancer assessment, diagnosis, and treatment; each of the preceding from a balanced natural and allopathic perspective. His training in this area has been varied and wide in scope. As Chief Resident from his Alma Mater, he trained under Mayo trained urologist Bernard Gburek, M.D. at Scottsdale North Hospital while at the same time apprenticed under CMO and Physician of the Year Thomas Kruzel, N.D. who specialized in natural urology. Dr. Tamburri later was director of the Men's Health Clinic at his local teaching clinic. Currently he is long term professor of Clinical Urology at the Southwest College of Naturopathic Medicine and also sits as a member of the AZNMA and is the only naturopathic physician on the AZ State Funded SW Prostate Cancer Awareness Council. Dr. Tamburri has been published in this area along with multiple lectures to fellow physicians at yearly professional conventions. Recently he has been asked to serve as expert witness for the State of Arizona Board of Medical Examiners with regard to the management of natural prostate cancer assessment and treatment.
Dr. Tamburri, on his limited down time, loves to study Early American and World History in both didactics and in travels. He has taught inline skating for many years, hikes often with fellow doctors, and recently began pursuit as a poi practitioner!
Prostate Cancer Risk Assessment
Dr. Phranq Tamburri November 2008 NDNR article
Dr. Phranq Tamburri September 2007 NDNR article
==============================