James Corbett (The Corbett Report) on Paul Ehrlich, Crypto-Cannabis, Whole Foods/GMO Labeling, Alexa Surveillance, Amazon Rekognition; MK Ultra Victims Sue Gov't; NGO's and Psyops; Gaza Massacre; Iran and China; Social Media Alternatives; The REAL Mi
Media Type: Audio • Time: 207 Minutes and 0 Secs
Media Type: Audio • Time: 150 Minutes and 0 Secs
---
Hour 1 - 3
Media Type: Audio • Time: 207 Minutes and 0 Secs
Hour 1 - James Corbett (The Corbett Report) on a variety of news headlines including Paul Ehrlich, Crypto-Cannabis, Whole Foods/GMO Labeling, Alexa Surveillance, Amazon Rekognition; MK Ultra Victims Sue Gov't; NGO's and Psyops; Gaza Massacre; Iran and China; Social Media Alternatives; The REAL Mid-East Nuclear Threat; TSA Milgram Experiment; Coding the Perfect Matrix, etc...
Hour 2-3 - Charles Goyette (Author, Commentator) comes in studio to provide an update on the economy
CALL IN TO SHOW: 602-264-2800
-30-
June 6th, 2018
Declare Your Independence with Ernest Hancock
on LRN.FM / Monday - Friday
9 a.m. - Noon (EST)
Studio Line: 602-264-2800
Hour 1
James Corbett
The Corbett Report
Webpage: CorbettReport.Com
James talks about a variety of news headlines including financial survival, Israel Lobbies, YouTube Police, WWIII, Self-Ownership, Property and Morality, Media Wars, The Sugar Conspiracy, Bitcoin, etc...
James's previous interviews on the Declare Your Independence with Ernest Hancock Radio Show:
https://www.freedomsphoenix.com/Guest-Page.htm?No=01092
============================
JAMES CORBETT'S LATEST VIDEOS…
https://www.corbettreport.com/category/videos/
Meet Paul Ehrlich, Pseudoscience Charlatan
Corbett • 06/06/2018

Renowned scientist Paul Ehrlich has been in the public spotlight for half a century now. But there's a question at the heart of the story of Ehrlich's unlikely rise to prominence. A question that must be answered. Why is it that this entomologist has become such a superstar of science, received so many accolades and awards, and wielded such influence over the public conversation on population despite being so remarkably, consistently, staggeringly wrong about the issues he presumes to lecture the public on?
Crypto Cannabis, Whole Foods GMO, Digital Plates – New World Next Week
Corbett • 06/01/2018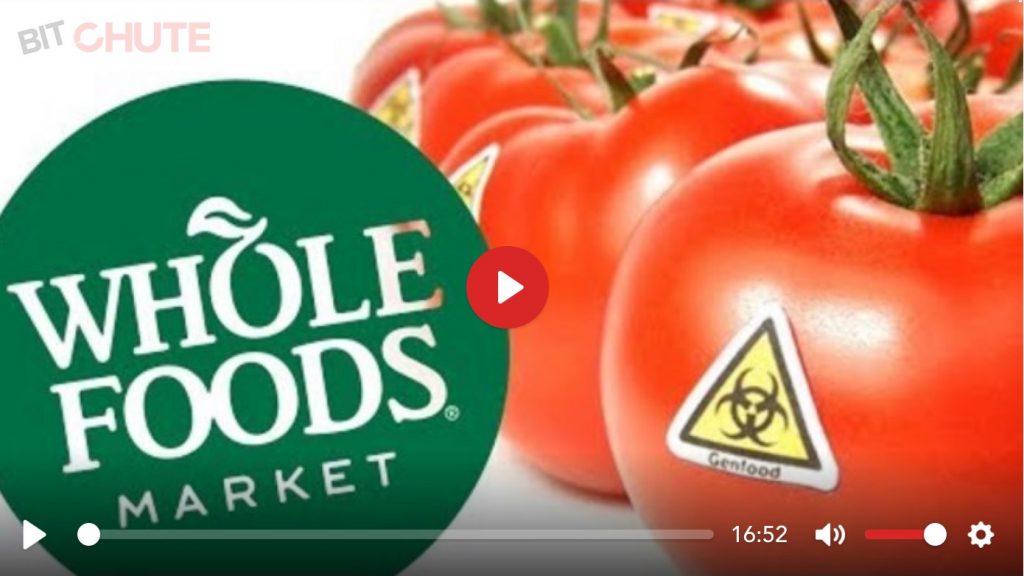 This week on the New World Next Week: Weed turns to crypto to relieve the cash crunch; Whole Foods backtracks on GMO labeling; and the police get ALPR help with digital license plates.
Don't Be An Idiot! Get Rid of Alexa!
Corbett • 05/28/2018 • 39 Comments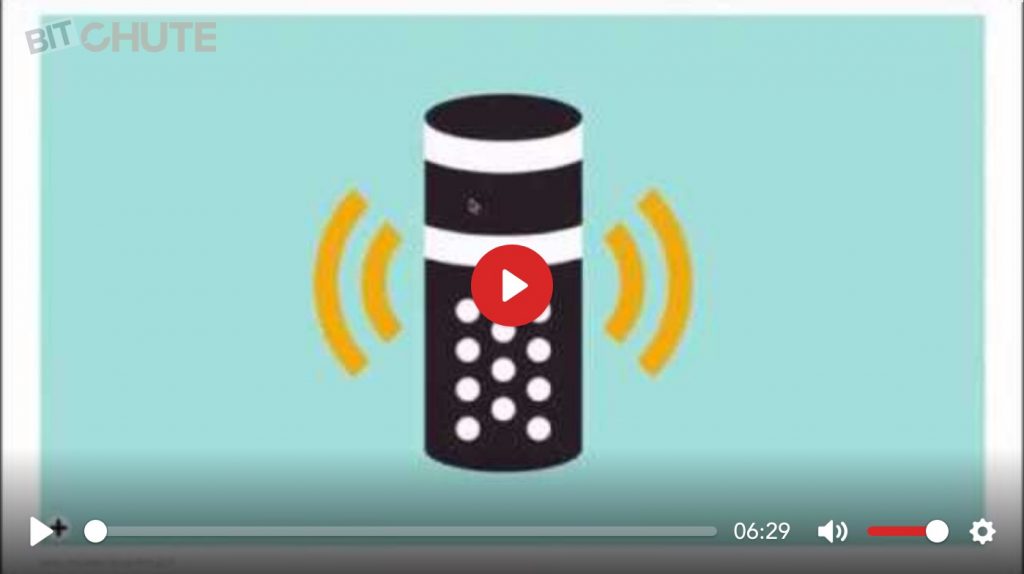 Who would have ever guessed that the creepy spy gadget that's listening to everything you do is listening to everything you do? Anyone with half a brain, that's who. Don't buy this garbage, and don't let your friends buy it, either.
Amazon Rekognition, MKultra Compensation, Crooked Politicians – New World Next Week
Corbett • 05/25/2018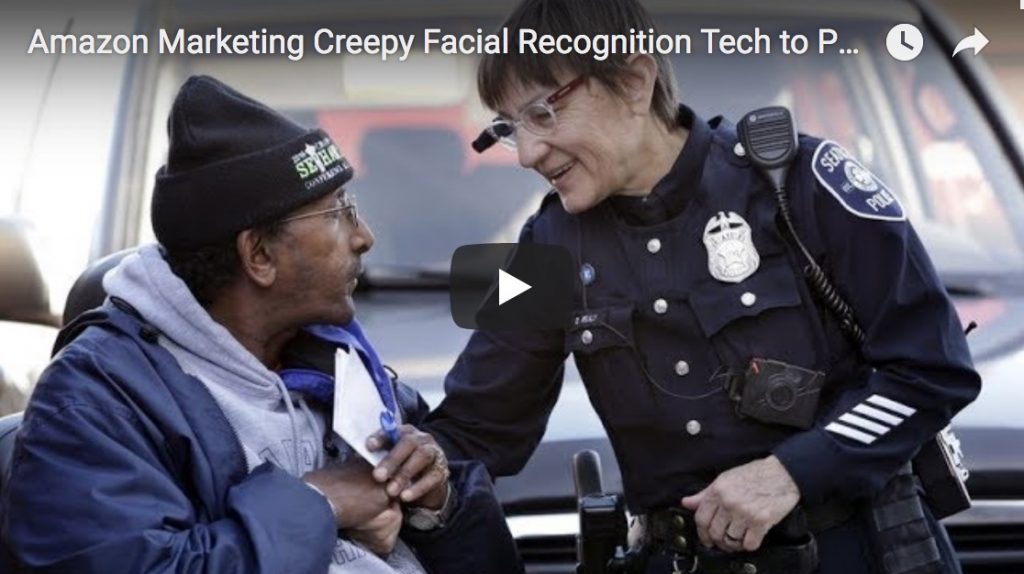 This week on the New World Next Week: Amazon urged not to sell Rekognition to police; MKUltra victims proceed with class action; and DJ Stickybuds takes on Crooked Politicians.
NGOs Are The Deep State's Trojan Horses
Corbett • 05/22/2018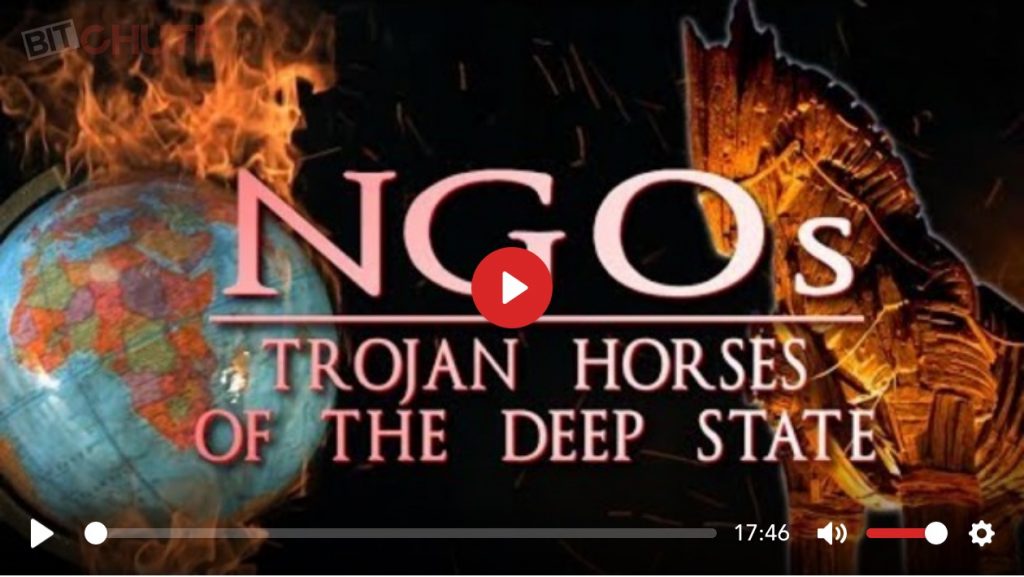 The Trojan horse was the earliest recorded military psyop. That psyop continues to be deployed on unsuspecting populations and it is just as useful as ever, but today's tricksters have donned the mantle of philanthropy, and their Trojan horses are not wooden statues but non-governmental organizations offering "aid" to foreign nations. In today's edition of The Corbett Report, we'll learn about how NGOs are the deep state's Trojan horses.
Gaza Massacre, Age of Rage, Podcast Patent – #NewWorldNextWeek
Corbett • 05/19/2018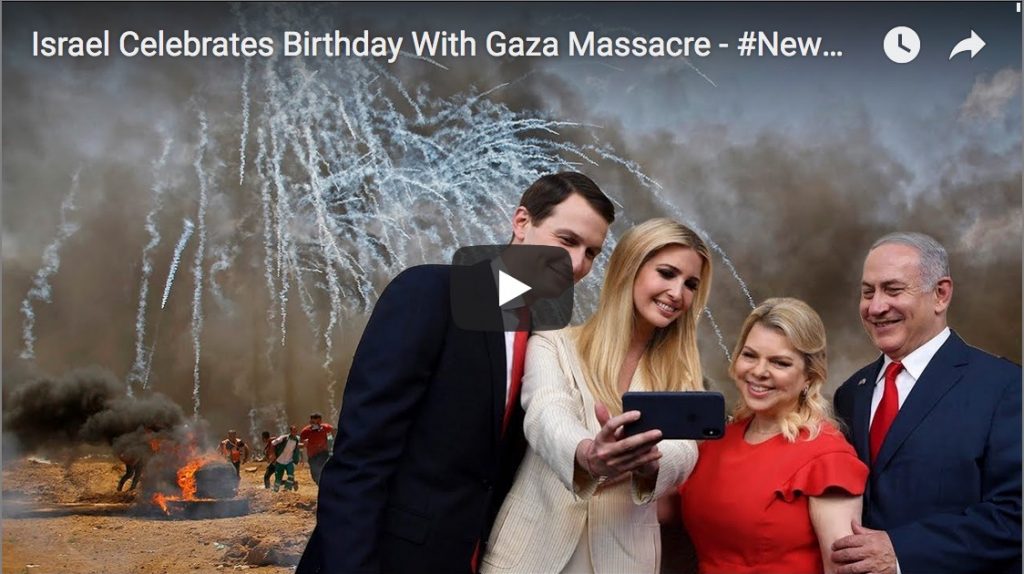 This week on the New World Next Week: Israel celebrates its birthday by spilling the blood of unarmed protesters; a think piece on cliodynamics asks if we are destined for an age of rage; and the EFF defeats the podcast patent.
Chinese World Order Rises in Ashes of Iran Deal
Corbett • 05/15/2018 • 71 Comments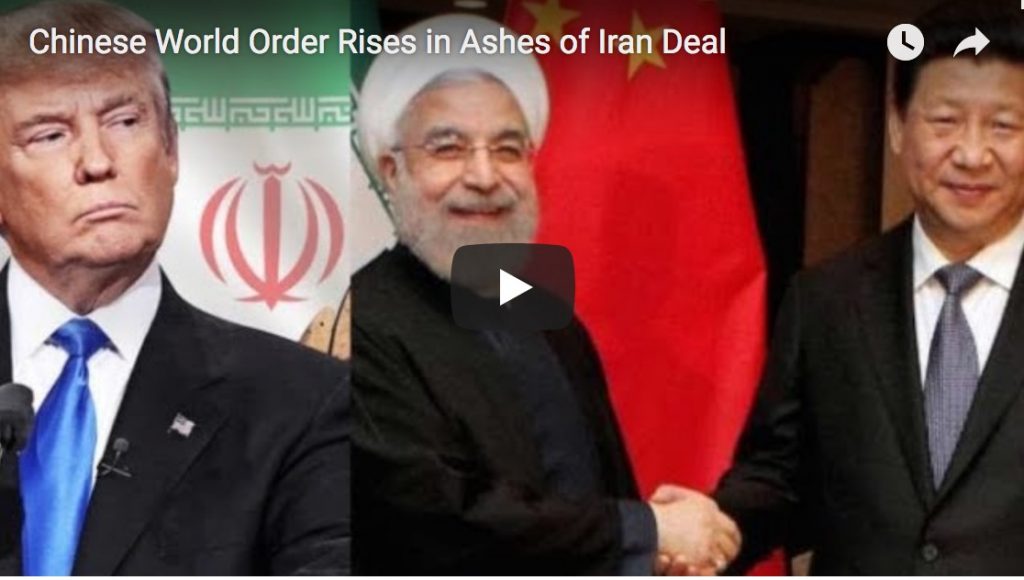 China has just opened a new railway link with Iran and CNPC is set to fill the void left by France's Total if and when they leave the South Pars field. It looks like the US pulling out of the Iran deal is win-win for China and the BRICS world order…and the engineered destruction of the west continues apace.
Social Media Alternatives: Mix-Blockchain
Corbett • 05/15/2018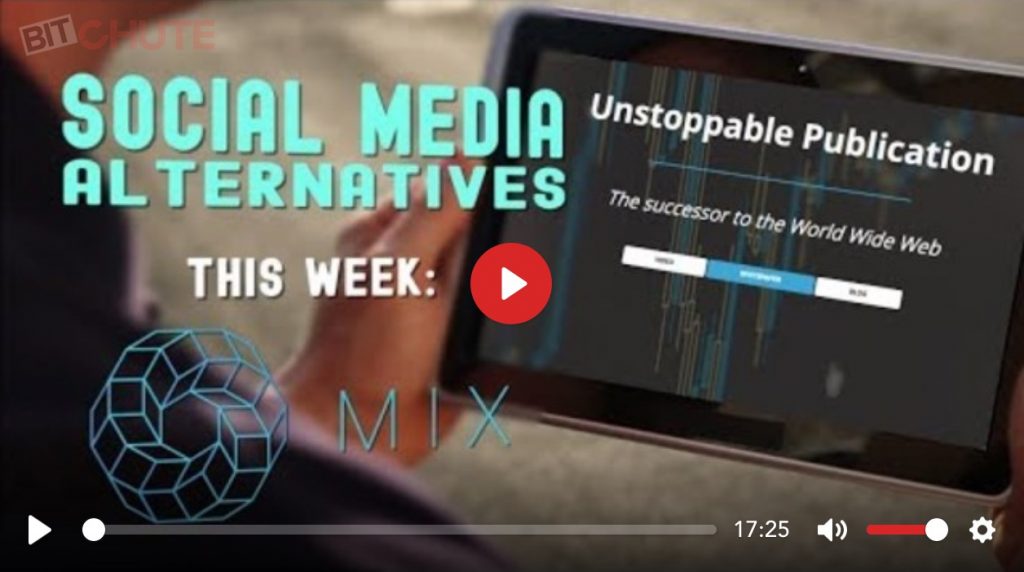 This week on the Social Media Alternatives series we discuss Mix-Blockchain.org with founder Jonathan Brown.
Financial Survival After the Iran Deal
Corbett • 05/14/2018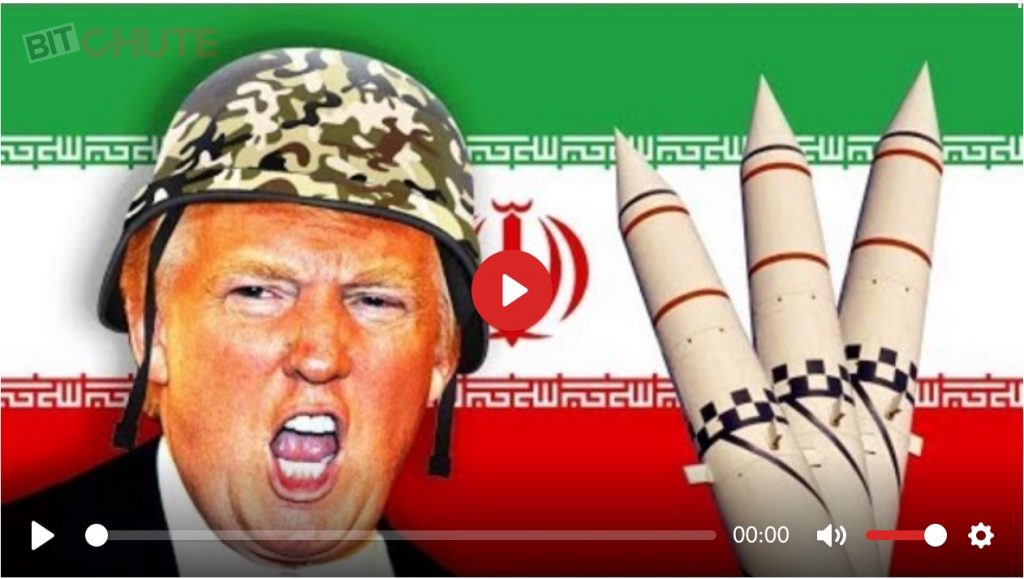 James appears for his bi-monthly appearance on Financial Survival to discuss the latest in news, geopolitics and economics. This week he breaks down the US' withdrawal from the Iran nuclear deal and its potential ramifications, including what it means for nuclear negotiations with North Korea.
The REAL Middle East Nuclear Threat
Corbett • 05/12/2018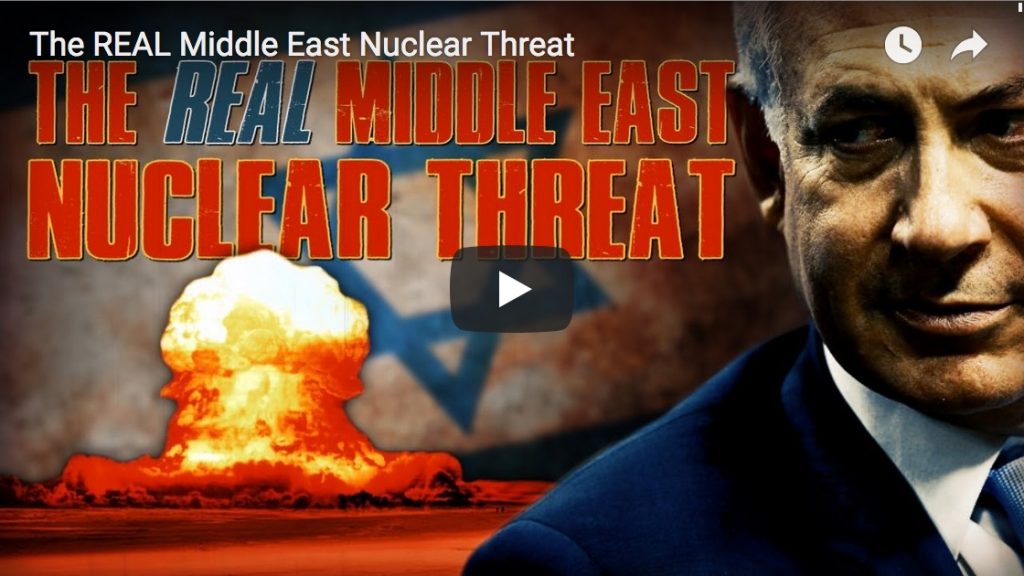 There is in fact a Middle Eastern nation that is in fact in control of a vast, undeclared stockpile of nuclear weapons. This nation does have the capability of deploying those weapons anywhere in the region. It is not a signatory to the nuclear non-proliferation treaty and its arsenal has never been inspected by any international agency. But this nation is not Iran. It's Israel.
============================
JAMES CORBETT'S LATEST ARTICLES…
https://www.corbettreport.com/category/articles/
Corbett • 06/04/2018 • 13 Comments
"Abandon all hope ye who enter here."
That, famously, is the inscription above the gates of hell in Dante's Inferno, and, if Uncle Sam gets his way, it will be the first thing that comes to mind for any company seeking to skirt the sanctions on Iran that are snapping back into place in the coming months.
Why? Because there are a growing number of companies and even entire countries that are openly proclaiming that they will not go along with these latest US-imposed sanctions and will continue trading with Iran as before.
So how are businesses planning to get around the latest round of sanctions on Iran? And what does this mean for Pax Americana? Find out in this week's edition of The Corbett Report Subscriber.
The TSA Is A Milgram Experiment
Corbett • 05/26/2018 • 115 Comments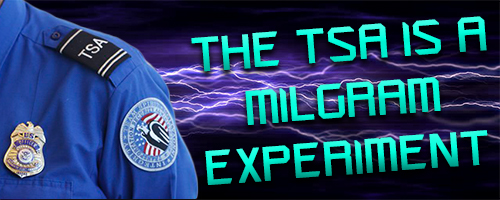 Everybody's least favorite homeland security goon squad, the Transportation Security Agency (TSA), is back in the news again this week, and for precisely the same reason as it always is: engaging in the degradation, humiliation, dehumanization and molestation of innocent people, which is its real raison d'être.
This time the victim was Jeanne Clarkson, a 96-year-old WWII veteran who the jackbooted thugs of the police state decided would be a fitting target for their "deluxe" treatment, i.e., a full six minutes of groping, patting and molestation. The only reason this even made it as a blip on the news radar (and even then, only in the tabloids and the alt media) was that her daughter had the sense to record the entire ordeal and post it to facebook, where the video went viral.
To those who are truly surprised at the latest TSA outrage, I could point out yet again that the TSA is pure security theater, nothing more.
Their security screenings have a staggering 95% failure rate.
They have repeatedly failed to find bombs, massive shipments of narcotics, loaded guns, and even the very types of box cutters used on 9/11.
And, in the ultimate case of "pot meet kettle," even the US Congress itself has excoriated the TSA as an "enormous, inflexible and distracted bureaucracy, more concerned with human resource management and consolidating power, and acting reactively instead of proactively."
But, just as the "intelligence failures" narrative is trotted out after every successful false flag terror incident in order to steer the conversation away from the intelligence agencies culpability for those attacks, so, too, is the "security failure" narrative trotted out to explain TSA "incompetence" and distract us from a hidden truth. The TSA is not "failing" in any way. It is not a well-intentioned agency in need of better management or more funding or more highly-trained agents. On the contrary. It is doing precisely what it was created to do. The problem is that most people do not know what it was created to do.
Join James in this week's editorial as he explores the giant, society-wide Milgram experiment in obedience training that they are running on the public. And stick around for this month's subscriber-only video where James talks to video editor Broc West about his recent move.
Corbett • 05/19/2018 • 35 Comments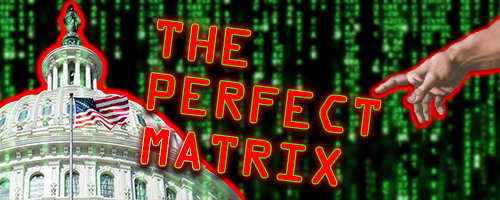 In the beginning was The Program. The Programmer made His creation perfect, and when He looked on it He saw that it was so, and that was good. But then it fell apart.
You see, Matrix v0.1 was just something thrown together on the weekend for a laugh. Real glitch-y, beta release stuff. Like if you tried to program Sim City in Basic and run it on a Commodore 64. Still, it worked. Kind of.
But that was the problem, you see? It worked. Everything just worked. When the Matrix-dwellers wanted food, they got it. It was never too hot or too cold. No disease. Everyone died precisely at 80 years old, having lived identically happy, challengeless, boring lives. Or they would have, if anyone had stayed in long enough to find out how the story was supposed to go. In the end, everyone pulled themselves out of the Matrix.
Pulled themselves out.
Yes, that was the problem with Matrix v0.1. It was too perfect.
Back to the drawing board. Time to roll up sleeves, take things seriously. Add some difficulties, challenges, struggle, achievement. Complexity.
Continue reading the story of how society became ensconced in the perfect matrix in this week's edition of The Corbett Report Subscriber.
The Fate of the World is in the EU's Hands (God Help Us All)
Corbett • 05/13/2018 • 57 Comments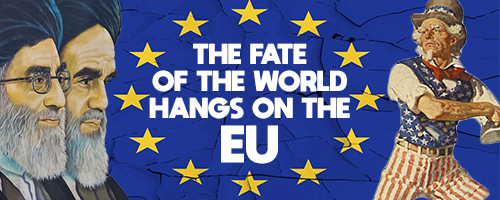 So it's come to this. The fate of the world hangs in the balance…and it's the EU that's going to be the deciding factor.
The EU? Really? Sigh.
You may have heard that the US scrapped the Iranian nuclear deal this week, setting off a series of events that could very likely end up in a regional conflagration. But if that's what you heard, then you heard wrong. In actuality, Trump signed an Executive Memorandum on Tuesday that reaffirmed his October 13, 2017, decision to deny re-certification of the JCPOA that lifted sanction waivers promised under this agreement.
Confused? Don't worry, so is mostly everyone else. But here's the bottom line: The "Iran nuclear deal" was not some treaty between the US and Iran. It was a Joint Comprehensive Plan of Action signed by China, France, Russia, the United Kingdom, the United States, the EU, and Iran. In other words, only one player in this seven-member deal is walking away from the table.
This is not a trivial distinction. What it means is that it is still perfectly possible that the other signatories to the agreement could continue on with the agreement or hammer out some replacement for it. At the very least, Europe could stand up to Washington's sanctions regime…if they followed Mish Shedlock's advice and "Grow a Backbone on Something Important," that is. As Mish points out, billions of dollars of European business are on the line. That money will be lost if the Europeans just roll over and accept US demands to wind down all business in Iran in the next three to six months.
Find out more about how the EU's choice between the American Empire and the Eurasian "alternative" is likely to determine the course of the 21st century (and how both sides are controlled) in this week's edition of The Corbett Report Subscriber.
===============================
OTHER TOPICS ADDRESSED IN THE INTERVIEW...
August 23rd, 2013 Submitted by Davi Barker
Many anarchists and libertarians eagerly study the psychology of tyrants in an effort to know their enemy in the battlefield of politics. Getting into the minds of our enemy is regarded as a strategy, a means to our political ends… which is an end to political means. However, I would suggest that the mind of our enemy is the battlefield itself, and politics is merely one of many strategies. We cannot fight the State with votes, or with cameras, or even with rifles, because factually the State only exists in the mind.
Our common definition for the State is a "monopoly on violence." This was originally coined by German political philosopher Max Weber, affirmed by Austrian economist Murray Rothbard in his book Anatomy of the State, and even echoed by authoritarian sociopath Barack Obama while campaigning in 2007. This definition is seldom disputed, even by the agents of the State. However, as surely as a pickpocket can knife you in the ribs, the State does not factually enjoy a monopoly on violence. The missing component is an often overlooked, but all important adjective: legitimate. The State is a monopoly on legitimate violence, and legitimacy is the only thing distinguishing a tax collector from a pickpocket, a police officer from a vigilante, or a soldier from a paid murderer. Legitimacy is an illusion in the mind without which the State does not even exist.
This illusion not only exists in the minds of the authoritarians, it exists in the minds of every subject who accepts their oppression. And every place that this illusion finds safe harbor is a trench in the field of battle. If we want to attack the State, we must attack the mind of the Statists. For that reason, the psychology of obedience and authority is not merely a tool in the activists utility belt, it is a topographical map of the battle field itself. So let's take a look.
Power and Obedience
We've all heard of the Milgram Experiment and the Stanford Prison Experiment. I've written about them before. So as not to waste your time, I'll summarize very briefly.
In the Milgram Experiment participants were divided into "teachers" and "learners" and placed in separate rooms. "Teachers" were instructed to read questions to the "learners" and if they answered incorrectly to administer an elecro-shock of ever increasing voltage. The "teachers" were unaware that electro-shocks were fake. After a few volts the "learner" began to object, to complain of a heart condition, and ultimately go silent. If the "teacher" asked to stop he was told by the experimenter," "the experiment requires that you continue." 65% administered the experiment's maximum massive 450-volt shock. The vast majority were willing to administer a lethal jolt of electricity to a complete stranger based upon nothing but the verbal prodding of an authority figure.
In the Stanford Prison Experiment participants were screened for mental health and randomly assigned as "prisoner" or "guard" to live in a two week long prison simulation. Guards were given uniforms, mirrored glasses, and wooden batons. Prisoners were dressed in smocks and addressed only by their prison numbers. Guards were instructed only to keep a fixed schedule, and that they could not physically harm prisoners. The experiment was halted after only six days because guards began to display cruel, even sadistic behavior including spraying prisoners with fire extinguishers, depriving them of bedding or restroom privileges, forcing them to go nude and locking them in "solitary confinement" in a dark closet. After an initial revolt, and a brief hunger strike, prisoners developed submissive attitudes, accepting physical abuse, and readily following orders inflict punishments on each other. They even engaged in horizontal discipline to keep each other in line. Both prisoners and guards fully internalized their fictional identities.
Ethical concerns raised by these experiments has made it almost impossible to study the authoritarian sociopathy in any meaningful way. Still, there have been some more recent studies that flesh out the findings of these classic experiments. Because of the new ethical guidelines the more recent experiments are not as dramatic, but the implications of their results are no less startling.
Power and Deception
Dana Carney is a professor at Columbia University. She conducted an experiment to discover if "leaders" and "subordinates" experience the same physiological stress while lying. She found that power not only makes lying easier, but pleasurable.
Participants filled out a personality test that identified them as "leaders" or "subordinates." In reality the selection was random, but the fake test created an air of legitimacy to their assignment. Leaders were placed in a large executive office and given an hour of busy work. Subordinates were placed in a small windowless cubical and given an hour of busy work. Then they engaged in a 10 minute mock negotiation over pay.
Afterwards half the participants were given $100 and told they could keep it if they lied and convinced the lead experimenter that they didn't have it. The experimenter did not know who had the money.
For most people lying elicits negative emotions, cognitive impairment, physiological stress, and nonverbal behavioral cues, which can all be measured. Video of the interviews was reviewed to identify behavioral cues. Saliva samples were tested for increases in the stress hormone cortisol. Tests of reaction time were conducted on the computer to demonstrate cognitive impairment. And a mood survey assessed participants' emotional states during the experiment.
By every measure "subordinates" exhibited all the indicators of deception, but liars in the "leader" class exhibited the exact opposite. By every measure "leaders" were indistinguishable from truth-tellers. In fact, they enjoyed reduced stress levels, increased cognitive function and reported positive emotions. Only "subordinates" reported feeling bad about lying.
Professor Carney concludes, "Power will lead to increases in intensity and frequency of lying."
Lying comes easier, and is inherently more pleasurable, to those in power, even fake authority. In other words, power rewards dishonesty with pleasure.
Power and Compassion
Psychologist Gerben A. Van Kleef from the University of Amsterdam conducted an experiment to identify how power influences emotional reactions to the suffering of others. Participants filled out a questionnaire about their own sense of power in their actual lives and were identified as "high-power" and "lower-power" individuals. Then they were randomly paired off to take turns sharing personal stories of great pain, or emotional suffering.
During the exchange the stress levels of both participants was measured by electrocardiogram (ECG) machines, and afterward they filled out a second questionnaire describing their own emotional experience, and what they perceived of their partner's emotional experienced.
You guessed it. Increased stress in the story teller correlated with increased stress in listener for low-power subjects, but not for high-power subjects. In other words, low-power individuals experienced the suffering of others, but high-power individuals experienced greater detachment. After the experiment high-power listeners self-reported being unmotivated to empathize with their partner. In other words, they saw the emotions of others, but they just didn't care. After the experiment, researchers inquired about whether participants would like to stay in touch with their partners. As you might expect, the low-power subjects liked the idea, but the high-power subjects didn't.
Power and Hypocrisy
It has become almost a cliche that the most outspoken anti-gay politicians are in fact closet homosexuals themselves, and the champions of "traditional family values" are engaged in extramarital affairs. Nothing is more common than the fiscal conservative who demands ridiculous luxuries at the taxpayer's expense, or the anti-war progressive who takes campaign donations from the military industrial complex. Well, now it seems there's some science behind the hypocrisy of those in power.
Joris Lammers, from Tilburg University, and Adam Galinsky of Kellogg School of Management conducted a battery of five experiments to test how power influences a person's moral standards, specifically whether they were likely to behave immorally while espousing intolerance for the behavior of others. In each of five experiments the results were about what you'd expect. Powerful people judge others more harshly but cheat more themselves. But in the last experiment they distinguished between legitimate power and illegitimate power and got the opposite results.
In the first experiment subjects were randomly assigned to as "high-power" or "low-power." To induce these feelings "high-power" subjects were asked to recall an experience where they felt powerful, and "low-power" subjects were asked to recall an experience where they felt powerless. They were asked to rate how immoral they considered cheating, and then they were given an opportunity to cheat at dice. The high-power subjects considered cheating a higher moral infraction than low-power subjects, but were also more likely to cheat themselves.
In the second experiment participants conducted a mock-government. Half were randomly assigned as "high-power" roles which gave orders to the half randomly given "low-power" roles. Then each group was asked about minor traffic violations, such as speeding, or rolling through stop signs. As expected, high-power subjects were more likely to to bend the rules themselves, but less likely to afford other drivers the same leniency.
In the third experiment participants were divided as in the first experiment, by recalling a personal experience. Each group was asked about their feelings about minor common tax evasions, such as not declaring freelance income. As expected, high-power subjects were more willing to bend the rules themselves, but less likely to afford others the same leniency.
In the fourth experiment participants were asked to complete a series of word puzzles. Half the participants were randomly given puzzles containing high-power words, and the other half were given puzzles containing low power words. Then all participants were asked what they'd do if they found an abandoned bike on the side of the road. As in all experiments, even with such an insignificant power disparity, those in the high-power group were more likely to say they would keep the bike, but also that others had an obligation to seek out the rightful owner, or turn the bike over to the police.
The fifth and final experiment yielded, by far, the most interesting results. The feeling of power was induced the same as the first and third experiment, where participants describe their own experience of power in their life, with one important distinction. This time the "high-power" class was divided in two. One group was asked to describe an experience of legitimate power, and the other was asked to describe an experience of illegitimate power.
The legitimate high-power group showed the same hypocrisy as in the previous four experiments. But those who viewed their power as illegitimate actually gave the opposite results. Researchers dubbed it "hypercrisy." They were harsher about their own transgressions, and more lenient toward others. This discovery could be the silver bullet we've been looking for. The researchers speculate that the vicious cycle of power and hypocrisy could be broken by attacking the legitimacy of power, rather than the power itself. As they write in their conclusion:
"A question that lies at the heart of the social sciences is how this status-quo (power inequality) is defended and how the powerless come to accept their disadvantaged position. The typical answer is that the state and its rules, regulations, and monopoly on violence coerce the powerless to do so. But this cannot be the whole answer… Our last experiment found that the spiral of inequality can be broken, if the illegitimacy of the power-distribution is revealed. One way to undermine the legitimacy of authority is open revolt, but a more subtle way in which the powerless might curb self enrichment by the powerful is by tainting their reputation, for example by gossiping. If the powerful sense that their unrestrained self enrichment leads to gossiping, derision, and the undermining of their reputation as conscientious leaders, then they may be inspired to bring their behavior back to their espoused standards. If they fail to do so, they may quickly lose their authority, reputation, and— eventually—their power."
Those in power are more likely to lie, cheat and steal while also being harsher in their judgments of others for doing these things. They feel less compassion for the suffering of others, and are even capable of the torture and murder of innocent people. What's perhaps most disturbing is that we have seen that the problem is not that sociopaths are drawn to positions of authority, but that positions of authority draw out the sociopath in everyone. But this final experiment offers some hope that authoritarian sociopathy can not only be stopped, but driven into reverse, not by violence or revolution, but simply by undermining their legitimacy. But how?
Reclaiming Lost Ground
Those who attack the legitimacy of the authority by trumpeting the results of the Stanford Prison Experiment and the Milgram Experiment have likely never heard of these other experiments because they're just less dramatic. Without the shock value the research just doesn't impact the culture. Changes to the ethical guidelines have essentially neutered research on authoritarian sociopathy. It has been relegated to the water cooler banter of academics.
If the illegitimate ethical guidelines of legacy institutions hamstring meaningful research on authoritarian sociopathy then it is time for us to cast off such restrictions, and devise our own guidelines consistent with our own ethics. If court professors will not spread their findings beyond their classrooms and peer reviewed journals then it is time to conduct our own renegade psychological experiments, to show the world beyond doubt that power corrupts absolutely.
2. First Follower: Leadership Lessons from Dancing Guy
Derek Sivers - 4,995,204 views
Published on Feb 11, 2010
Official transcript at https://sivers.org/ff ---
If you've learned a lot about leadership and making a movement, then let's watch a movement happen, start to finish, in under 3 minutes, and dissect some lessons:
A leader needs the guts to stand alone and look ridiculous. But what he's doing is so simple, it's almost instructional. This is key. You must be easy to follow!
Now comes the first follower with a crucial role: he publicly shows everyone how to follow. Notice the leader embraces him as an equal, so it's not about the leader anymore - it's about them, plural. Notice he's calling to his friends to join in. It takes guts to be a first follower! You stand out and brave ridicule, yourself. Being a first follower is an under-appreciated form of leadership. The first follower transforms a lone nut into a leader. If the leader is the flint, the first follower is the spark that makes the fire.
The 2nd follower is a turning point: it's proof the first has done well. Now it's not a lone nut, and it's not two nuts. Three is a crowd and a crowd is news.
A movement must be public. Make sure outsiders see more than just the leader. Everyone needs to see the followers, because new followers emulate followers - not the leader.
Now here come 2 more, then 3 more. Now we've got momentum. This is the tipping point! Now we've got a movement!
As more people jump in, it's no longer risky. If they were on the fence before, there's no reason not to join now. They won't be ridiculed, they won't stand out, and they will be part of the in-crowd, if they hurry. Over the next minute you'll see the rest who prefer to be part of the crowd, because eventually they'd be ridiculed for not joining.
And ladies and gentlemen that is how a movement is made! Let's recap what we learned:
If you are a version of the shirtless dancing guy, all alone, remember the importance of nurturing your first few followers as equals, making everything clearly about the movement, not you.
Be public. Be easy to follow!
But the biggest lesson here - did you catch it?
Leadership is over-glorified.
Yes it started with the shirtless guy, and he'll get all the credit, but you saw what really happened:
It was the first follower that transformed a lone nut into a leader. There is no movement without the first follower.
We're told we all need to be leaders, but that would be really ineffective.
The best way to make a movement, if you really care, is to courageously follow and show others how to follow.
When you find a lone nut doing something great, have the guts to be the first person to stand up and join in.
---
Hour 2
Media Type: Audio • Time: 150 Minutes and 0 Secs
Hour 2 - Charles Goyette (Author, Commentator) comes in studio to provide an update on the economy
-30-
Hour 2
Charles Goyette - In Studio
Charles Goyette is the author of the New York Times bestseller The Dollar Meltdown and Red and Blue and Broke All Over: Restoring America's Free Economy. He is finishing work on a new book about the media's complicity in the war lies of the American Empire.
A former Phoenix radio talk-show host, he appears on many national television talk shows. He has contributed to LewRockwell.com, the Daily Reckoning, and AntiWar.com, and has written for the American Conservative, CNBC, WorldNetDaily, and TheStreet. He is finishing work on a new book about the media's complicity in the war lies of the American Empire. He lives in Scottsdale, AZ.
Webpages:
http://www.thedollarmeltdown.com/
https://www.lewrockwell.com/author/charles-goyette/
Charles's previous interviews on the Declare Your Independence with Ernest Hancock Radio Show:
https://www.freedomsphoenix.com/Guest-Page.htm?No=00021
=============================
---