Guests: Gerald Celente
Topics: Trends Journal , Market Conditions , Market Trends
Hour 2 - Gerald Celente (American Trend Forecaster, Publisher of Trends Journal, Business Consultant, Author) on market conditions,are we headed for disaster, Trump/Kim (is this a done deal?), Central Banks and their ponzi schemes
-30-
Hour 2
Gerald Celente
Gerald Celente, who developed the Globalnomic® methodology to identify, track, forecast and manage trends, is a political atheist. Unencumbered by political dogma, rigid ideology or conventional wisdom, Celente, whose motto is "think for yourself," observes and analyzes the current events forming future trends for what they are — not for the way he wants them to be. And while Celente holds a U.S. passport, he considers himself a citizen of the world.
Webpages:
https://twitter.com/geraldcelente
Gerald's previous interviews on the Declare Your Independence with Ernest Hancock Radio Show:
https://www.freedomsphoenix.com/Guest-Page.htm?No=00125
=================================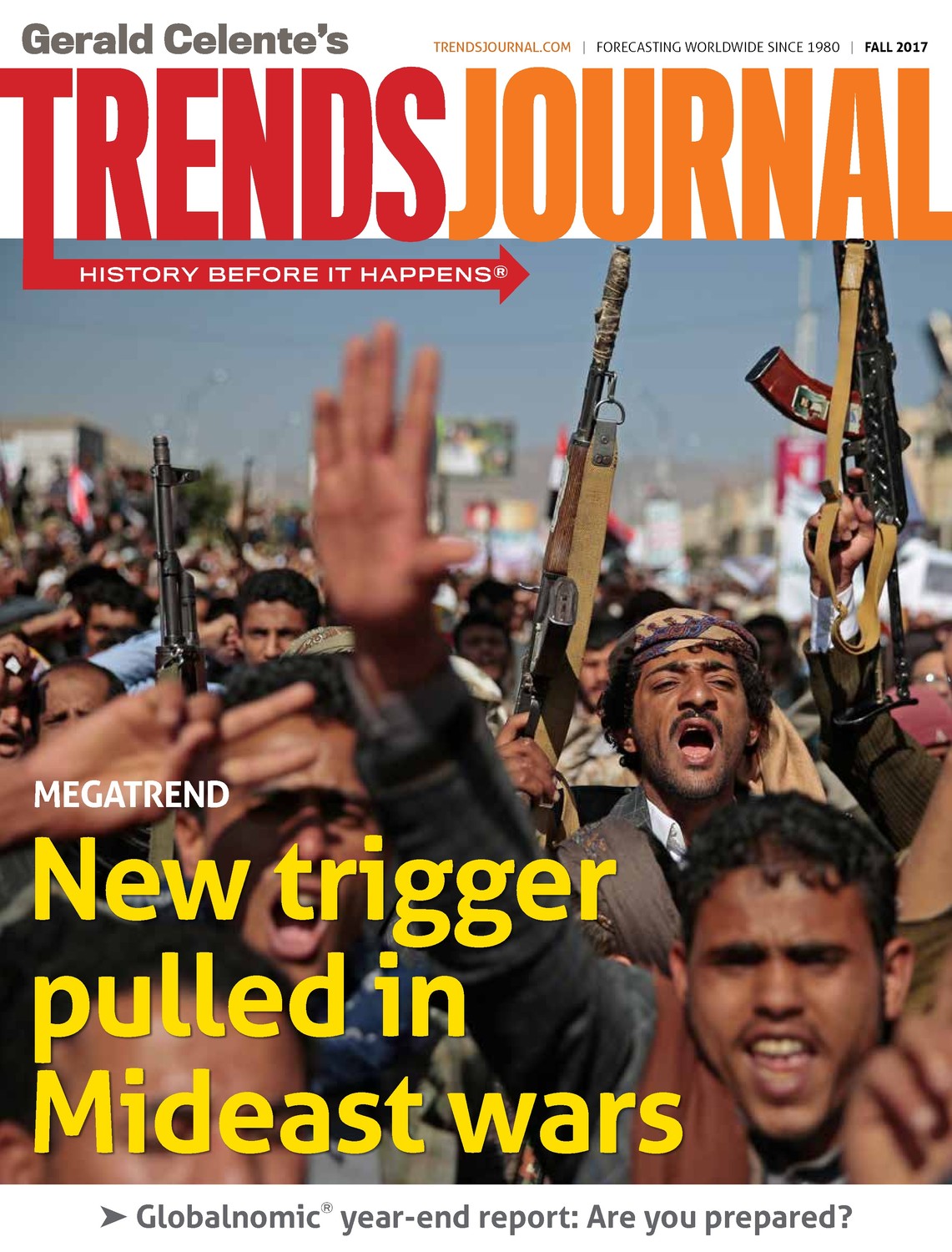 First to call Trump market surge. See what's next!
Gerald Celente's Trends Research Institute is now delivering forecasts and analyses across multiple platforms. The value of a subscription has never been greater.
LEARN ABOUT: THE INSTITUTE | TRENDS JOURNAL | TRENDS IN THE NEWS
SUBSCRIBE TODAY to learn "History Before It Happens®"
ALREADY A MEMBER? Click here to log in
Recent Videos: