Guests: James Corbett

Topics: The Corbett Report , Drug War , Globalization and Its Many Myths
Hour 1 - James Corbett (The Corbett Report) on a variety of news headlines including Sponsors, Bayer/Monsanto, Yemen, Psychopaths, NGO's and the Deep State, Yanny/Laurel Experiment results, Trump-Kim, Globalist Conference/Bildeberg 2018, India/China and the Oil Buyer's Club, etc...
Hour 2 - Freedom's Phoenix Headline News
Hour 3 - Del Bigtree (Producer of VAXXED) comes on the show to discuss vaccine education and safety; Are Vaccines Hazardous to your Health??
CALL IN TO SHOW: 602-264-2800
-30-
June 27th, 2018
Declare Your Independence with Ernest Hancock
on LRN.FM / Monday - Friday
9 a.m. - Noon (EST)
Studio Line: 602-264-2800
Hour 1
James Corbett
The Corbett Report
Webpage: CorbettReport.Com
James talks about a variety of news headlines including financial survival, Israel Lobbies, YouTube Police, WWIII, Self-Ownership, Property and Morality, Media Wars, The Sugar Conspiracy, Bitcoin, etc...
James's previous interviews on the Declare Your Independence with Ernest Hancock Radio Show:
https://www.freedomsphoenix.com/Guest-Page.htm?No=01092
============================
JAMES CORBETT'S LATEST VIDEOS…
https://www.corbettreport.com/category/videos/
Who Sponsors The Corbett Report???
Corbett • 06/26/2018 • 19 Comments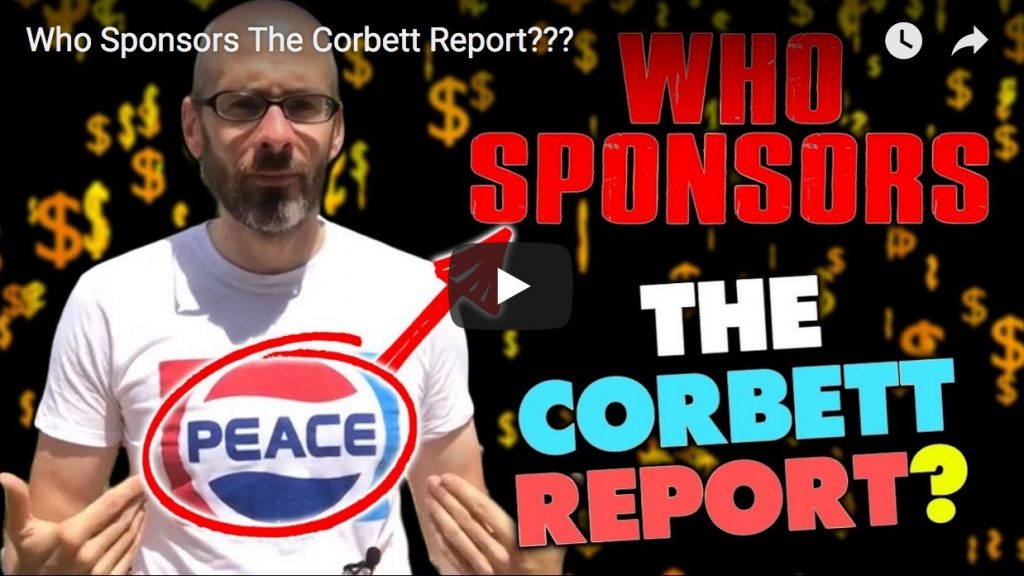 The Corbett Report is brought to you by…wait for it…(drum roll please)…you. Yes, you. I know it's not an exciting answer, but it's the truth. No advertising. No corporate backing. No hidden funders. Just people like you. So why not subscribe and help keep this commercial-free material coming? (And yes, Nestle really is being sued for using child slave labour and Bayer really did market heroin as a cough suppressant. Everything else is satire.)
Bayer + Monsanto = A Match Made in Hell
Corbett • 06/26/2018

It is hardly surprising that the first thing Bayer did after completing their takeover of Monsanto earlier this month was to announce that they were dropping the Monsanto name, merging the two companies' agrichemical divisions under the Bayer Crop Science name. After all, as everyone knows, Monsanto is one of the most hated corporations in the world. But Bayer itself has an equally atrocious history of death and destruction. Together they are a match made in hell.
US and Yemen, DC Psychopaths, NWNW Updates – New World Next Week
Corbett • 06/22/2018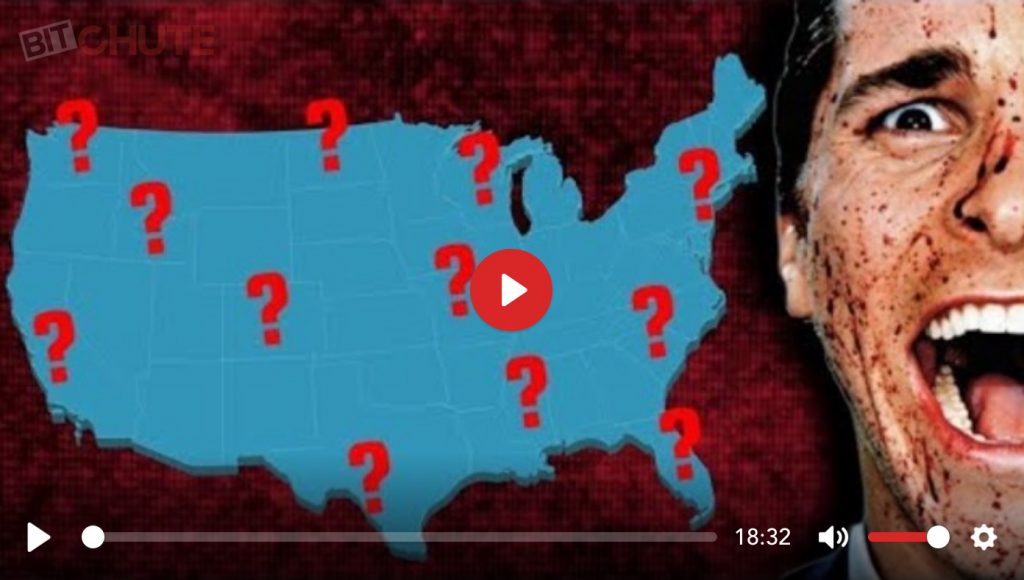 This week on the New World Next Week: the massacre in Yemen could end tomorrow, but it probably won't; you absolutely WILL believe which area of the US has the highest concentration of psychopaths; and we round up the latest Space Force / VW / CRISPR updates.
NGOs and the Deep State – James Corbett on Radio Fault Lines
Corbett • 06/20/2018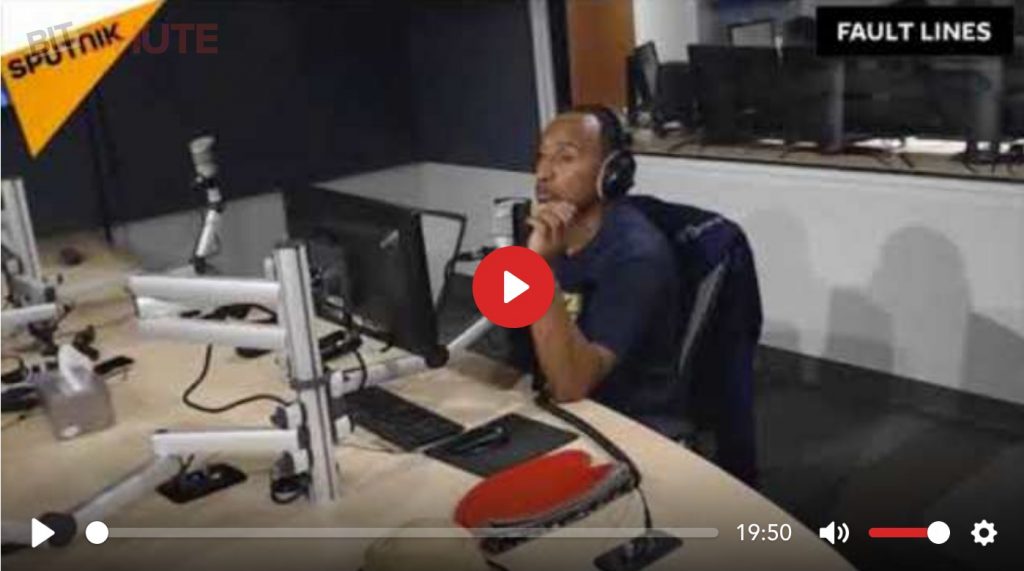 James Corbett appears on Radio Fault Lines to discuss his work on NGOs and deep state operations.
I Ran A Yanny/Laurel Experiment And You Won't Believe The Results!
Corbett • 06/16/2018 • 84 Comments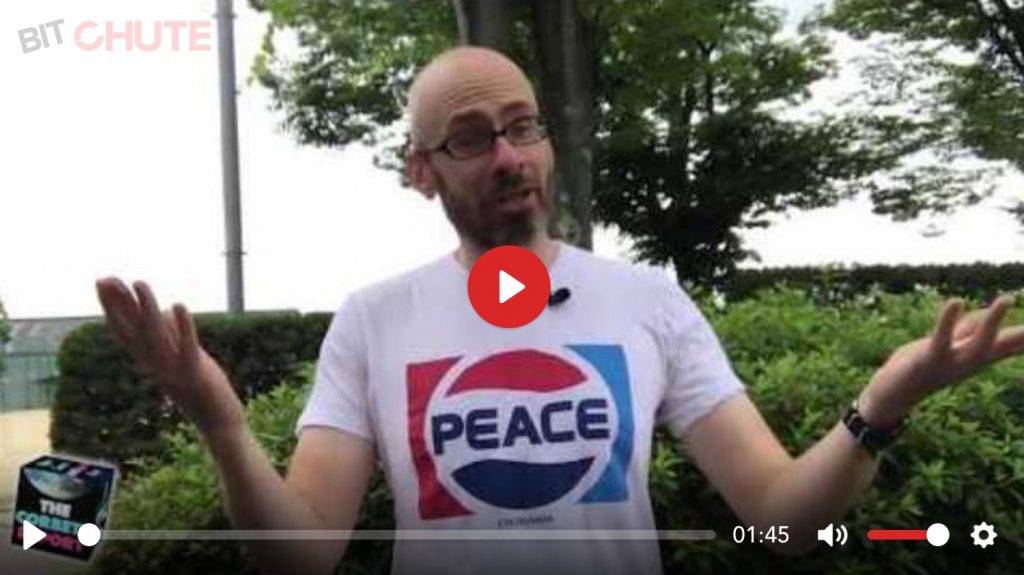 So I found a bunch of Yanny/Laurel-type audio illusions on the online dictionary. Who knew? Can you find any others? Leave your suggestions in the comments below!
Trump-Kim Summit, Congress Threats, IQ Drop – New World Next Week
Corbett • 06/15/2018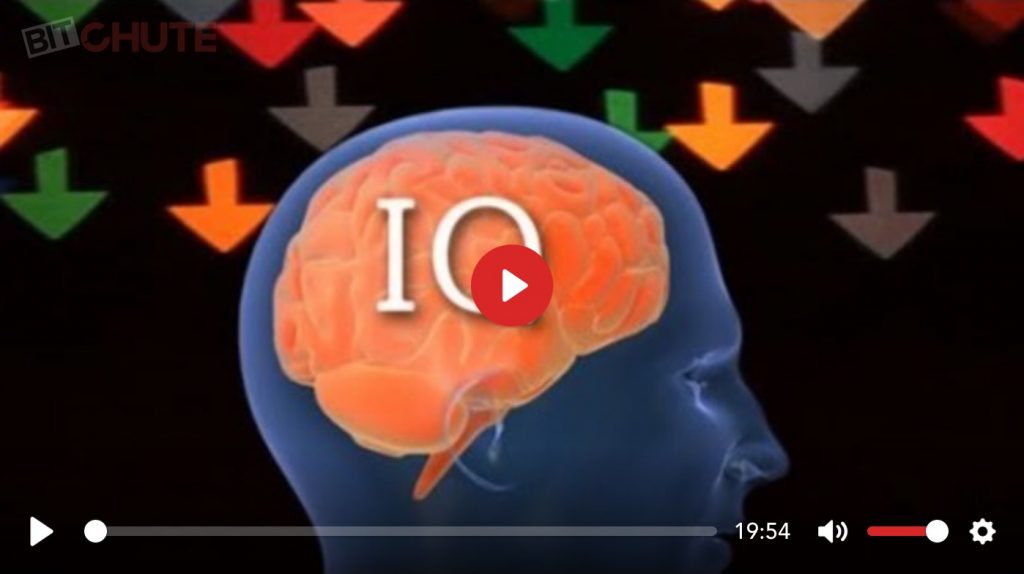 This week on the New World Next Week: pity the poor MIC as the NK boogeyman retreats; politicians are scared as cave-dwellers threaten to punch the wall; and the Flynn effect may be reversing…or maybe not.
Financial Survival in Globalist Conference Season
Corbett • 06/09/2018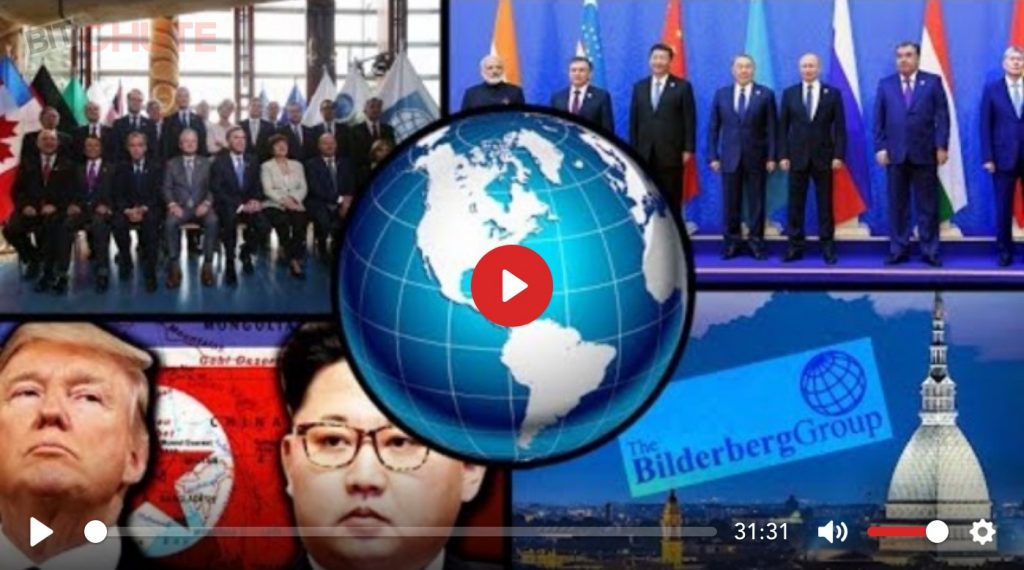 This time on Financial Survival, James and Melody discuss the many globalist confabs filling up the meeting planners of the super-gophers this weekend, from Bilderberg in Italy to G7 in Canada to SCO in China and the North Korean summit.
Bilderberg 2018, Article 13, CIA Card Game – New World Next Week
Corbett • 06/08/2018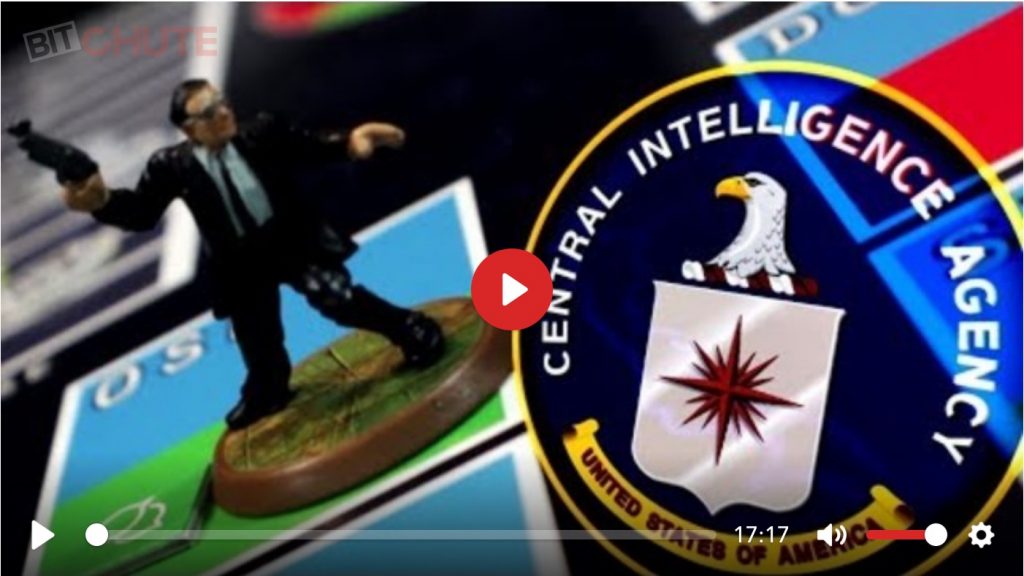 This week on the New World Next Week: Weed turns to crypto to relieve the cash crunch; Whole Foods backtracks on GMO labeling; and the police get ALPR help with digital license plates.
JAMES CORBETT'S LATEST ARTICLES…
https://www.corbettreport.com/category/articles/
Corbett • 06/24/2018 • 22 Comments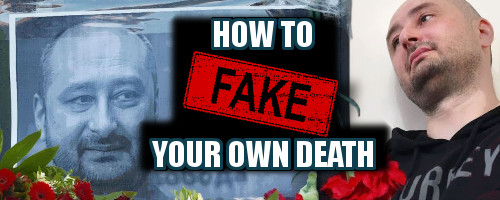 The Gaddafi Viagra rapes.
The Las Vegas shooting.
Ever notice how some stories explode onto the news wires and then—when the official story is exposed as a pack of lies—they just…disappear? Funny how that happens, huh? Well, add another example to the list: the curious case of Arkady Babchenko, better known as "Who's that?"
Arkady Babchenko is the so-called "journalist" who recently faked his own death in order to prove that the Russians are trying to kill him . . . or something like that. And if everything had gone according to plan, you can bet your bottom dollar that you would know his name by now.
"Babchenko" would be a rallying cry for Russiagate tinfoil hatters of all stripes, having been plastered all over the front page of the newspapers, endlessly discussed on the 24/7 cable news networks, and tweeted ad nauseam by the Twitterati. It would be deployed as a one-word rejoinder to anyone who dares question the neo-neocons and their neo-Cold War propaganda crusade against the neo-"Russian threat."
But everything did not go according to plan.
India and China Announce The "Oil Buyers Club"
Corbett • 06/16/2018 • 35 Comments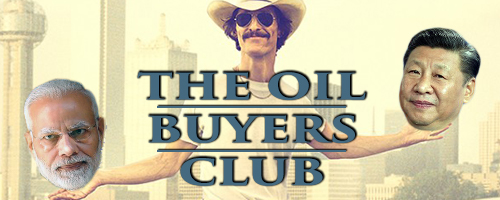 I've been looking at some of the globalist summits around the world lately, but here's one that slipped under the radar: the International Energy Forum. The IEF's 16th bienniel energy ministers meeting took place in New Delhi this past April and brought together 50 of the world's energy ministers, 30 energy company CEOs and 12 heads of international organizations. Although it didn't exactly make headlines at the time, an interesting story has emerged from the conference.
This past Wednesday, India's Petroleum Ministry tweeted out a link to a story from an Indian financial publication reporting on an idea floated by Indian Oil Minister Dharmendra Pradhan at the IEF conference. The idea? For India, China, South Korea and Japan—all oil hungry Asian nations, all currently at the mercy of the OPEC cartel—to form "an 'oil buyers club' that can negotiate better terms with sellers as well as getting more US crude oil to Asia to cut dominance of the oil block."
And this isn't just talk. Pradhan followed up by confirming he had raised the issue with OPEC ambassadors at a meeting this past Thursday. India, at least, is keen to get this done.
So what's really going on here? And what does this portend for the future of the post-petrodollar, post-carbon, New New World Order? Find out in this week's Corbett Report Subscriber newsletter, then stick around for a reflection on things that we don't know that we think we do.
For full access to the subscriber newsletter, and to support this website, please become a member.
For free access to this editorial, please CLICK HERE.
Globalist Summits: Open Thread
Corbett • 06/12/2018 • 113 Comments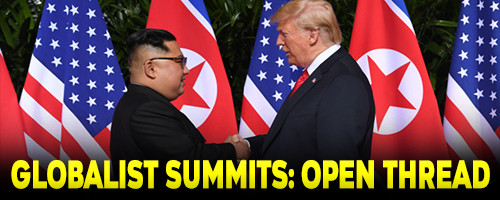 I'm sure you've all read the latest about the Korean summit, and I'm sure you saw the fireworks at the G7. Heck, maybe you even gleaned something from Bilderberg this year or actually looked into the Shanghai Cooperation Summit. If so, then great! You've come to the right place.
Unfortunately I'm attending to some family commitments today so I'm unable to post my own research and information about these summits at the moment, but let's use this comment space as an open thread for Corbett Report members to post any links/updates/information they have about the globalist conference season and any specific details that have emerged so far.
Globalist Conference Season Begins
Corbett • 06/10/2018 • 30 Comments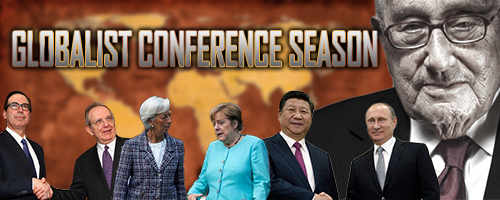 Oh, pity the poor globalists. They're going to be running around like chickens with their heads cut off in the next few days….Well, OK, more like flying around in their private jets like well-pampered chickens with their heads cut off, but you get the idea.
Why? Well, because globalist conference season is in full swing and there are going to be plenty of air miles racked up in the coming days by the top global super-gophers. There's Bilderberg in Italy, the G7 in Canada, the SCO Summit in China and, of course, the much-ballyhooed North Korea summit in Singapore.
Lost yet? Well, don't worry. Here's the handy-dandy Corbett Report guide to globalist conference season and what we can expect to see in the coming days.
So how are businesses planning to get around the latest round of sanctions on Iran? And what does this mean for Pax Americana? Find out in this week's edition of The Corbett Report Subscriber.
For full access to the subscriber newsletter, and to support this website, please become a member.
============================
Here are some videos to help stir your imagination :)
Flying cars, flyboards, rockets, VTOL (Vertical Take Off and Landing) hybrid aircraft, VTOL all-electric jet, jetpacks, wingsuits, supersonic freefall, hoverbikes, space transport systems, and hybrid airships