Guests: Andrew Henderson

Topics: Nomad Capitalist
Hour 1 - Andrew Henderson (Nomad Capitalist) updates us on how he helps successful entrepreneurs legally reduce taxes, grow their wealth, and build a freedom lifestyle free from any one government
Hour 2 - Andrew Henderson stays on thru the first segment of Hour 2 - Freedom's Phoenix Headline News
Hour 3 - Dr. Phranq Tamburri, NMD = Trump Report - In Studio to discuss the testimony in the Kavanaugh-Christine Blasey Ford hearing
CALL IN TO SHOW: 602-264-2800
-30-
Letters of Marque Paperback
AVAILABLE ON AMAZON NOW BY CLICKING HERE!
Letters of Marque Paperback – September 25, 2018
by Marque dePlume (Author)
"The Crown calls it 'piracy' to explore frontiers beyond its grasp. So the time has come to define the conduct among pirates." Captain Marque
http://pirateswithoutborders.com/
Join us 'Above the Grid'
================================
October 2nd, 2018
Declare Your Independence with Ernest Hancock
on LRN.FM / Monday - Friday
9 a.m. - Noon (EST)
Studio Line: 602-264-2800
Hour 1
Andrew Henderson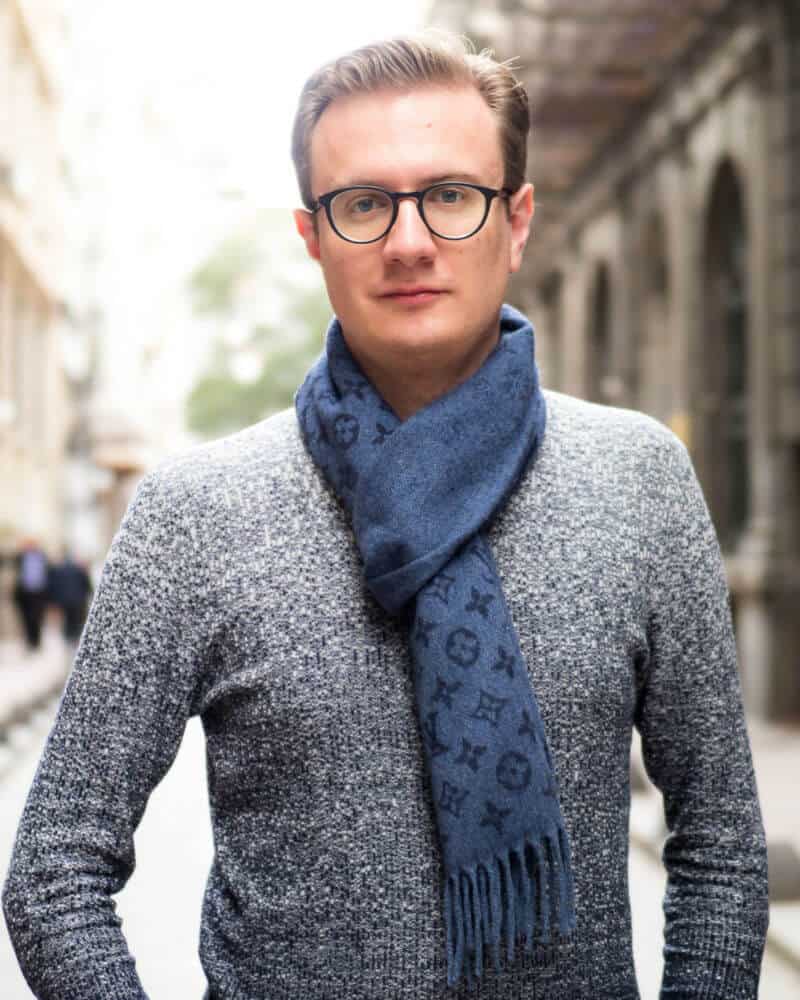 Managing Partner at Nomad Capitalist.
I help six- and seven-figure entrepreneurs create a Nomad Strategy that lets them keep more of their own money, create wealth faster, and build a freedom lifestyle in just three steps:
Financial Planning. We use stuff like offshore companies, foreign bank accounts, and totally legal tax strategies to give you more cash. (Some people nearly double their income.)
Citizenship Planning. Ensure your long-term success with a second residence visa in another country, and a second citizenship as your business insurance policy.
Investment Planning. With all the money you've saved, you can invest in your business, sexy overseas real estate, or even gold and silver in a super secret vault.
(There is a lengthier bio here: http://nomadcapitalist.com/about/andrew-henderson/)
Webpage:
Andrew's previous interviews on the Declare Your Independence with Ernest Hancock Radio Show:
https://www.freedomsphoenix.com/Guest-Page.htm?No=00911
==================================
Five million people come to us every year seeking legal strategies to reduce their tax bill, create personal freedom, and become global citizens.
More money. More freedom. More options.
Hi, I'm Andrew Henderson. In 2008, I started researching the best places in the world to live, do business, and invest based on my father's prescient words: "go where you're treated best". I later started Nomad Capitalist to share what I was doing. Since then, I've:
Legally reduced my global tax rate from 43% to 1%
Obtained multiple second citizenships
Purchased personal and investment real estate in five countries
Spent time in 90 countries in search of freedom and opportunity
… and more. My goal is to help entrepreneurs like myself keep more of their own money, build their freedom, and create wealth faster.
MORE MONEY AND FREEDOM: THREE SIMPLE STEPS

Move your business and your money offshore to reduce taxes and grow your business faster. This includes tax planning and offshore banking, companies, and merchant accounts.
................................................

Obtaining a second residency and second citizenship enhances your freedom and your options. This includes second residencies, dual citizenship, and tax residency.
................................................

Take the money you save and invest overseas to earn higher returns than at home. This includes real estate, stocks, venture capital, and precious metals in global markets.
............................................................................
I TAKE A DIFFERENT APPROACH THAN MOST EXPERTS
I give 95% of my stuff away for free. Unlike offshore lawyers who focus on volume, I'm busy living what I preach and can only personally help four people a month. If you're not ready for that, I offer lots of materials to help you.
I focus on the big picture. My philosophy is all about getting you across the "finish line" as easily as possible. I eliminate shiny objects and create holistic Plans that work together, so you get the benefits of a complete puzzle.
I actually do this stuff myself. Unlike lawyers and accountants who focus on theory, I've done this stuff for myself and I know what works – and what doesn't – in the real world. I understand your WHY, not just your WHAT.
WHAT YOU GET WITH NOMAD CAPITALIST
Help from real people. I do this stuff, not theorize about it. My entire team lives, works, and invests overseas, too. We're young, business-minded people like you who understand why you want lower taxes and more freedom.
A network of experts. I've created a network of hundreds of experts around the world so that you don't have to reinvent the wheel. You get my decade of research and networking, without the jet lag or the mistakes.
Legality and privacy. As one of the only guys in the offshore world to show his face, I'm committed to using 100% legal strategies, no exceptions. Whether you're from the US, Canada, Australia, or Europe, you won't have to worry.
The world has changed forever
On one hand we have governments expanding their reach over our lives, power being consolidated by an elite few and a more volatile, unpredictable global economy.
On the other hand, with the advent of the internet, a globalizing world economy and the emergence of the developing world, the opportunities available to anyone that's willing to adapt to these changes are unprecedented.
I'm Andrew Henderson, founder of Nomad Capitalist.
My mission is to show you that geography is no longer a limiting factor and that you can exponentially improve your living situation.
I travel to 15-20 countries (sometimes more) every year in search of what I call "the new safe havens". Safe havens can help you follow my Five Magic Words: "go where you're treated best". It's the 21st century, and you can choose from the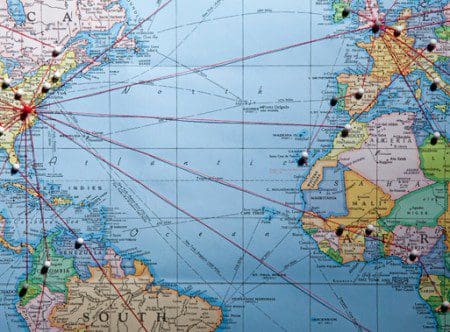 BEST country to bank, the BEST country to own a business, and the BEST country to live. Each of those countries can be different, and each can be a "safe haven".
I founded Nomad Capitalist to help people increase their personal freedom and to help them improve their financial situations and intelligently diversify their lives.
Helping people save $280,000 a year in taxes, get a second passport in a matter of months to get started on building the business of their dreams, and give their children educational opportunities they never would've achieved otherwise via a citizenship by descent program are all examples of work that I've recently done with this mission in mind.
I've spent the last ten years meticulously traveling the world with the purpose of finding the best legal strategies and on the ground knowledge that works.
It brings me great joy to see my clients can keep more of their own money, live where they want, become citizens of the world and having the opportunity to spend more of their own time and money improving the planet.
While I can absolutely help you achieve similar results, what really matters is your own goals and desires.
I often ask potential clients, "What end result are you looking for? What does a diversified life give you?"
There are over 196 countries in the world and among them 67 jurisdictions that I consider freedom friendly. The possibilities for a tailored solution are limitless, and that's why only by knowing a person's deepest drives and ambitions it is possible find the right solution for them.
I invite you to enjoy the content on our website, subscribe to our podcast, communicate with me directly via email and watch now my speech from a Passport to Freedom conference in Cancun, Mexico where I discuss the most important offshore strategies and the latest trends in the world.
===============================
Why and How I Renounced US citizenship: My Expatriation Story
The questions if, why and how I renounced US citizenship have been multiplying in the past couple of months and the time has come to answer them.
In this in-depth video, I am sharing why and how I decided to take the final step towards renunciation.
Since so many people have been interested in the process of renouncing the US citizenship, this video will hopefully help you along with your final decision.
The journey towards this final feat lasted for over a decade, and I've had my fair share of lessons along the way.
From being frustrated and angry about how things work in the United States to becoming a person I am today are millions of miles of traveling and becoming better with every step.
Among other things, it's important to note that this is not a one-size-fits-all solution, and you need to feel right about making this decision.
During the renunciation process, many of the stereotypes I've had were shattered, including how difficult the process would be.
One of the most important insights to ponder about is that the US is not your enemy and that citizenship renunciation decision should never come from the place of anger and overreaction.
The process in itself is straightforward, completely judgment-free and hopefully, by the end of it, you will feel as though the weight has been lifted from your shoulders.
To find out more about what you need to finalize citizenship renunciation, as well as some guidelines to help you along the way, keep watching the video.
-------
ABOUT NOMAD CAPITALIST
Andrew Henderson is the world's most sought-after consultant on legal offshore tax reduction, investment immigration, and global citizenship. He works exclusively with six- and seven-figure entrepreneurs and investors who want to "go where they're treated best".
Work with Andrew: http://bit.ly/Nomad-Capitalist-Applic...
Andrew has spent the last 11 years studying and personally implementing the Nomad Capitalist lifestyle, and has started offshore companies, opened offshore bank accounts, obtained multiple second passports, and purchased real estate in a total of 20 countries.
He has also spent years creating a behavior-based system that helps people get the results they want faster and with less resistance. Andrew believes that everyone can use offshore strategies to keep more of their own money, live a life of freedom, and grow their wealth faster.