Shari Brown (Religious Scholar) on her new book Seven Commandments for Happiness and Prosperity - James Lyons-Weiler (Founding CEO/Director of IPAK) and Patricia Finn (The Good Health Lawyer) CENSORSHIP - Barry Kirwan (BREXIT from Ireland)
Media Type: Audio • Time: 185 Minutes and 0 Secs
Media Type: Audio • Time: 57 Minutes and 49 Secs
Media Type: Audio • Time: 81 Minutes and 08 Secs
---
Hour 1 - 3
Media Type: Audio • Time: 185 Minutes and 0 Secs
Hour 1 - Shari Brown (Religious Scholar) on her new book Seven Commandments for Happiness and Prosperity; 'God is great, but organized religion is ungodly'
Hour 2 - James Lyons-Weiler (Founding CEO/Director of IPAK) and Patricia Finn (The Good Health Lawyer) on Cornerstones of Freedom Conference April 6th, 2019 from 8:30 am-6:00 pm; THE DOUBLETREE, NEWARK AIRPORT
Hour 3 - Barry Kirwan (from Wexford, Ireland) on Brexit
CALL IN TO SHOW: 602-264-2800
-30-
Letters of Marque Paperback
AVAILABLE ON AMAZON NOW BY CLICKING HERE!
Letters of Marque Paperback – September 25, 2018
by Marque dePlume (Author)
"The Crown calls it 'piracy' to explore frontiers beyond its grasp. So the time has come to define the conduct among pirates." Captain Marque
http://pirateswithoutborders.com/
Join us 'Above the Grid'
================================
March 29th, 2019
Declare Your Independence with Ernest Hancock
on LRN.FM / Monday - Friday
9 a.m. - Noon (EST)
Studio Line: 602-264-2800
Hour 1
Shari Sharifi Brown
Webpage: http://sevencommandments.com/
Author of book:
SEVEN COMMANDMENTS FOR HAPPINESS AND PROSPERITY
By Shari Sharifi Brown
God is great but organized religion can be ungodly.
That's the conclusion that Harvard-educated mathematician Shari Sharifi Brown has come to in her breakthrough new book Seven Commandments for Happiness and Prosperity that plows through centuries of superstitions and political ideologies to better understand the progression and evolution of religion and how it can either work for our benefit or our decline. Shari clearly wants to save us from religious orthodoxies. Everything we seek lies on the other side of fear. Religions manufacture fear to prevail. Throughout mankind's history, religion has often played a role in persecuting those who are different. It has been used as an excuse for genocide, slavery, segregation, and war. It's impossible to understand how an all-powerful God who created mankind can hate any of his own creations.
Why 7 Commandments when we all have been taught there were 10 Commandments - Of Moses.2 Commandments of Jesus and 7 Comandments of Mohamad.
A world-class biblical scholar Shari has created a dynamic faith formula after 3 decade of studying ,analyzing, and using the Thomas code of the sayings of Christ and the book that Rashad Khalifa wrote to prove the significance of number 19 after 30 years of him analyzing the Qur'an.
Shari likes to acquaint those who are confused and overwhelmed by the task of reading scriptures(any scripture, the Old and New Testament and the Qur'an)that there are only really 7 essential commandments when you eliminate repetition and redundancy.
Her vision is a phenomenal new tool to help us better understand scriptures to enhance our personal faith in God, which would increase happiness, which in return she vows will increases our ability to achieve prosperity. It's a formula that only someone with Shari's unique background and outstanding abilities could arrive at that make her a definitive authority on both science and spirituality.
The perfect trifecta for today's world, Shari's provocative new book SEVEN COMMANDMENTS FOR HAPPINESS AND PROSPERITY is proof of living all three of the Abrahamic religions which has given her a profound understanding of their innate compatibility. She has absorbed the great prophets of Mohammed, Moses and Jesus, and so her book is a testament to her lifetime of studying all three major religions to make us whole and secure. Understanding the similarities of the three outweigh the differences. Wisdom is searching not only the roots of our past, but the roots of our future, that humanity prospers.
As a religious scholar, Shari's book clearly illustrates that the Quran and Islam regard Jews and Christians as Muslims since the word islam means submission to the higher power. first the hebrews through prophet Moses and then to The followers of Jesus.
They recognize many of the same biblical prophets, in particular Moses and Jesus, as those are common Muslim names. Another common Muslim name is Mary. In fact, the Virgin Mary's name occurs more times in the Quran than in the New Testament; Muslims also believe in the virgin birth of Jesus. However, they believe that over time the original revelations to Moses and Jesus became corrupted. The Old Testament is seen as a mixture of God's revelation and human fabrication. The same is true for the New Testament and what Muslims see as Christianity's development of "new" and erroneous doctrines such as Jesus is the Son of God and that Jesus' death redeemed and atoned for humankind's original sin.
There are, of course, great similarities between the world's religions. They all call for high moral standards and serious personal commitment. All share common traditions, since Muhammad learned from Jews as well as Christians. And all have a vision to spread their faith around the world.
Shari emphasizes that it is important that each faith is represented fairly and that each faith stands on its own merits, that Christianity is not judged for not being Islam and Islam not portrayed as deficient when compared with Christianity. They are different with similarities or similar with differences, we can and should acknowledge both and not make what is different, difficult. Shari explores Christian and Muslim identity and explains the differences. True Christians and Muslims are not a threat to each other. And here is the formula. By consolidating the 19 total commandments from all 3 major world religions into 7 Commandments that embrace all 3, Shari creates a "Faith Formula" to bridge between human to human divide. The focus shifts from perceived spiritual and religious differences to what we have in common, and how focusing on these 7 commandments along with the habit of positive praying begets happiness. She indicates that there is no coincidence that Christ sayings are 114 and Qur'an has 114 Surya and 114 is dividable by number 19 with no reminder. Therefore as Moses instructed joshua at the brink of Jordan." Follow the Comandments and you will be successful and prosperous.
Shari says "It is not the clothes we wear or the cars we drive, or a dry empty rhetoric we belch, nor is it the churches we attend that gives us spirituality, happiness and prosperity". In the pendulum of existence, spirituality gives us a oneness with God that will lighten the darkest of days. Without spirituality and faithfulness to prayer , we erect an iron curtain around the soul. Following Shari's Seven Commandments and her prescription for positive prayer will help handle life's difficulties with optimism, happiness, and faith, encouraging one's life and soul to prosper. In the dark of night, listen to yourself and in that quietude you might hear the pure voice of God.
Shari's life is proof positive that her faith formula works.
Extraordinary women are usually married to extraordinary men. Shari's spouse is the legendary Edward G. Brown, Record and TV producer, songwriter, restaurant and nightclub owner, a founder of banks and a real estate developer, a financial manager and co-owner of the Cohen-Brown Management Company with clients in over 100 countries and 50 languages. Shari and Mr. Brown live in Malibu California.
---
Hour 2
Media Type: Audio • Time: 57 Minutes and 49 Secs
Hour 2 - James Lyons-Weiler (Founding CEO/Director of IPAK) and Patricia Finn (The Good Health Lawyer) on Cornerstones of Freedom Conference April 6th, 2019 from 8:30 am-6:00 pm; THE DOUBLETREE, NEWARK AIRPORT
-30-
Letters of Marque Paperback
AVAILABLE ON AMAZON NOW BY CLICKING HERE!
Letters of Marque Paperback – September 25, 2018
by Marque dePlume (Author)
"The Crown calls it 'piracy' to explore frontiers beyond its grasp. So the time has come to define the conduct among pirates." Captain Marque
http://pirateswithoutborders.com/
Join us 'Above the Grid'
================================
Hour 2
James Lyons-Weiler and Patricia Finn (see bio's below)...
Dr. James Lyons-Weiler is the founder and CEO of the Institute for Pure and Applied Knowledge, also known as IPAK. He is the author of three books, one on Ebola, another on Cures vs. Profits and a third on The Environmental and Genetic Causes of Autism". He, along with other scientists at IPAK, perform research in the public interest aimed at finding ways to reduce human suffering. He lives in Western PA with his fiance Gracie and his two well-adjusted teen aged boys.
Webpages:
James's previous interviews with Ernest: https://www.freedomsphoenix.com/Guest-Page.htm?No=01379
Patricia Finn, Attornyey P.C.
Webpage: http://www.patriciafinnattorney.com/
The Good Health Lawyer is well known nationally for her important legal work involving vaccination rights, and has appeared on CNN, CBS, Fox News, InfoWars, WPIX, Autism Media Network, NPR Radio and dozens of radio talk shows throughout the United States and Europe on the subject of autism, children's health and religious and medical exemptions to refuse vaccinations.

The firm's cases have been reported in the New York Times, New York Law Journal, The Post and New York Daily News, Natural News, Newsday, USA Today and Reuters, to name a few, receiving national news coverage of the firm's important cases detailing the struggles of her clients who have been seriously injured by vaccines. Ms. Finn and her precedent setting cases are an important part of the legal effort to protect parental rights and health rights of all Americans, particularly when it comes to issues of unavoidably unsafe childhood vaccines.
Patricia Finn Attorney recently appeared in the movie Bought, and an educational documentary Vaccines Revealed , that featured the stories of families in the United States injured by vaccines.
USCFC VACCINE INJURY ATTORNEY LIST
https://www.uscfc.uscourts.gov/sites/default/files/Vaccine%20Attorneys.pdf
?Patricia Finn, Esq. and her talented legal team represent individuals injured by vaccines in the United States Court of Claims Vaccine Injury Compensation Program. A recent notable case settled by the firm involved a young man from New York who was paralyzed after receiving a routine childhood vaccine. He was compensated an estimated $44 million in damages.
https://vactruth.com/2016/12/30/boy-permanently-disabled-wins-court-case/
EXEMPTIONS TO VACCINATIONS
Patricia Finn, Esq., is experienced in the religious and medical exemption process for work related or school required vaccinations. The firm assists in preparing religious exemption statements for those qualified. The firm assists clients in the medical exemption approval process when needed. The firm handles multiple i 601 waivers cases and hearings each year, and we file appeals of denials of exemptions when appropriate.
Ms. Finn litigates in state and federal court on behalf of those injured by vaccines. The firm works tirelessly to protect the Constitutional Rights of Americans to refuse unwanted vaccines, for your right of informed choice, and most important, to protect vulnerable children from vaccine injuries caused by too many, too soon school required vaccines.
==================================

The Institute for Pure and Applied Knowledge is a not-for-profit organization* which exists to perform scientific research in the public interest. We use the principles and practices of scientific research to help individual researchers, research teams, consortia, and companies push their project through roadblocks, or map their way around them via evidence-based alternatives. We provide independent views and intellectual effort on scientific progress in three main areas:
To help investigators in their efforts to reduce human pain & suffering through biomedical and related forms of scientific research.
To help investigators increase their understanding of the universe using science as a way of knowing.
To educate the public in robust and reliable advances in medicine and science.
Our activities are varied, but they include:
Conducting and publishing independent and objective nonpartisan analyses, studies, and research on legislative issues that impact public health and scientific progress in light of peer-reviewed and published scientific findings.
Providing support in many forms to endeavors that advance understanding via science (publications, consortia, conferences).
Providing support to progress in science in specific critical areas that are likely to reduce human pain and suffering - and we go the extra mile to help make those successes in translation happen.
Voicing informed opinions and issues on select government agency and court rulings, and actions and positions taken by other government agencies that influence healthcare practice and affect public health.
To learn more about IPAK, write to us.
IPAK: Bringing knowledge & people together in the pursuit of successes in research via progressive science.
=========================================
What's New at IPAK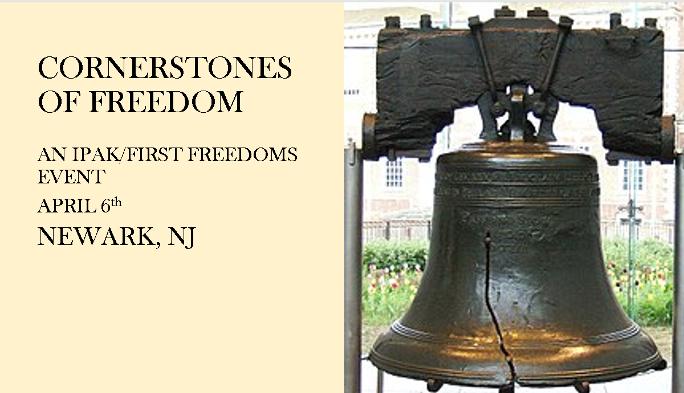 To Register for the Conference: http://ipaknowledge.org/Cornerstones-of-Freedom.php
The Media cannot report independent news. Science that cannot be published. Gag orders following ruling. Banned/blocked/de-boosted individual views on social media.
How Far Will Censorship Go in the US?
CORNERSTONES OF FREEDOM
April 6th, 2019, 8:30-6PM.
LOCATION: THE DOUBLETREE, NEWARK AIRPORT
SPEAKERS (so far!)
Founding CEO and Director of The Institute for Pure and Applied Knowledge, Dr. James Lyons-Weiler will focus on the history of censorship as it relates to current events.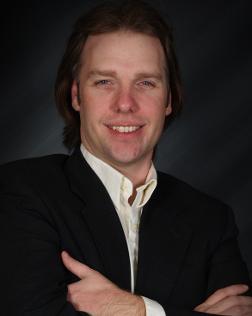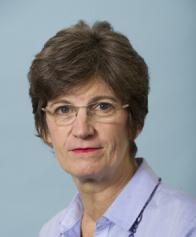 Director of Graduate Studies in Law at New York University Mary Holland will present "Is Rockland County the Future?"
Jim Moody, JD will explore the financial implications of censorship and case law on speech rights in public vs. private forums.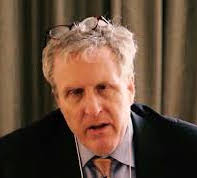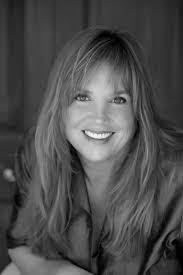 Focused on individual rights, Rockland County Attorney Patricia Finn will discuss the recent case law on speech rights of government officials in popular (social) media.
Attorney Kim Mack Rosenberg will speak about US lawyers calling for increased censorship of US citizens.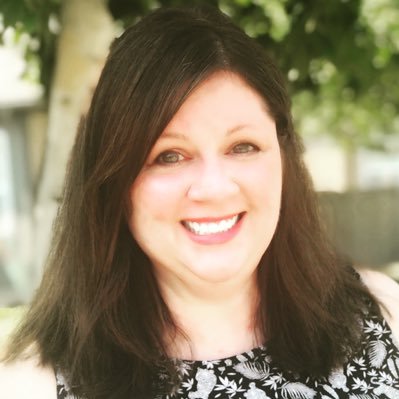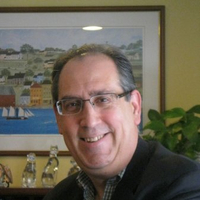 New York City Attorney Robert Krakow will share his views on censorship in public-private partnerships.
Lawrence Palevsky, MD will discuss "Returning to the Scientific Method."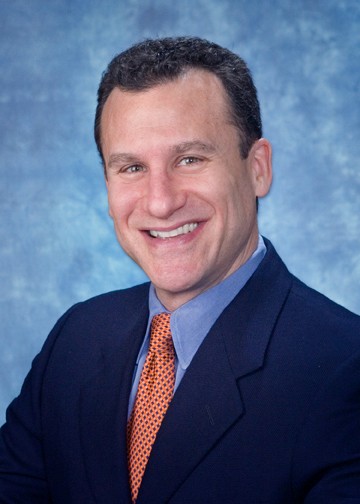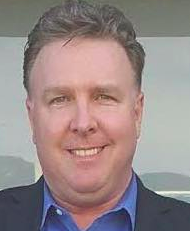 First Freedom's Kevin Barry will discuss the increasing constraints on First Amendment Rights in the US.
Karen Kain will discuss "Unbinding the Gag: How Settlements in Medical Injury Cases Silence the Victims"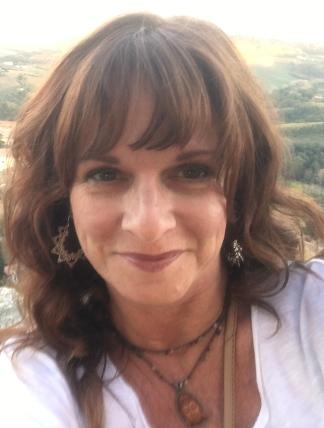 To Register, Ring the Liberty Bell!
| | | |
| --- | --- | --- |
| Favorites | | Shopping Bag (0) |
CENSORSHIP

Category:

Sort by
| | | |
| --- | --- | --- |
| | | |
| | | |
| $100.00 | | |
| | | |
| | | |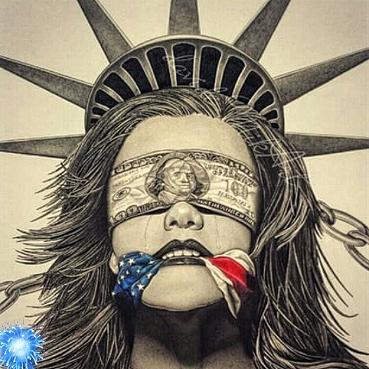 ======================================
Misc info....
Will the Internet's War on Anti-Vaxxers Work?
"If they censor us there, we'll find another way to speak out"
People hold signs at a rally held in opposition to a proposed bill that would remove parents' ability to claim a philosophical exemption to opt their school-age children out of the combined measles, mumps and rubella vaccine, at the Capitol in Olympia, Wash., Feb. 2019.
Ted S Warren/Shutterstock
For the past few months, Big Tech has been waging a public, if not highly effective, battle against the scourge of Fake News, with platforms like Facebook and YouTube taking aim at content promoting conspiracy theories, from the silly (Flat Earth) to the more menacing (QAnon).
Now, following a handful of measles outbreaks across the country and pressure from national lawmakers, tech platforms are taking aim at another fringe group: anti-vaxxers, or people who refuse to or delay vaccinating their children. A relatively small yet vocal community, anti-vaxxers promote a wide range of views, from the theory that vaccines contain dangerously high levels of toxins to the belief that vaccines can cause autism. Such theories have been debunked time and again by most researchers, and the overwhelming scientific consensus is that vaccines save lives and potential side effects are both rare and minimal. But that hasn't stopped some skeptical parents from delaying vaccinating their children or opting out of doing so altogether, and from taking to social media to propagate conspiracy theories about Big Pharma and the government.
Unsurprisingly, anti-vaxxers aren't happy with the changes on social media, crying censorship and accusing private companies of allowing themselves to be swayed by governmental interests. But it's also unclear whether tech platforms' efforts to silence anti-vaxxers will actually work — or if they'll inadvertently turn the volume up louder.
Earlier this month, Facebook announced that it would be removing anti-vaxx groups from ads and recommendations, as well as making it more difficult for users to find anti-vaxx pages and posts using the search tool. Instagram would also stop recommending scientifically inaccurate information about vaccines on its Explore and hashtag pages. (Facebook owns Instagram.) This policy change was preceded by a BuzzFeed report that YouTube had pledged to demonetize all anti-vaxx content (when reached for comment, a YouTube spokesperson told Rolling Stone that this policy has actually been in effect for a while, and that anti-vaccine content has always fallen under its harmful or dangerous content advertising policy).
Following an open letter to Amazon CEO Jeff Bezos from Rep. Adam Schiff, who has been vocal in the fight against promoting misinformation about vaccines, Amazon has taken steps to remove books promoting the view that vaccines cause autism, as well as anti-vaccine documentaries like Vaxxed; GoFundMe has similarly banned fundraising campaigns from anti-vaxxers, though it made a point of saying in a press release that such campaigns are "extremely rare" and the platform only had occasion to remove about 10 pages thus far.
Click Here for the rest of the article
---
Hour 3
Media Type: Audio • Time: 81 Minutes and 08 Secs
Hour 3 - Barry Kirwan (from Wexford, Ireland) on Brexit
-30-
Letters of Marque Paperback
AVAILABLE ON AMAZON NOW BY CLICKING HERE!
Letters of Marque Paperback – September 25, 2018
by Marque dePlume (Author)
"The Crown calls it 'piracy' to explore frontiers beyond its grasp. So the time has come to define the conduct among pirates." Captain Marque
http://pirateswithoutborders.com/
Join us 'Above the Grid'
================================
Hour 3
Barry Kirwan
Ernest met Barry at Anarchapuclo 2019 and wanted him to do an interview about Ireland, Brexit, EU, politics, history, etc...
=========================
Here are some pertinent links...
1. Partition of Ireland
From Wikipedia, the free encyclopedia - https://en.wikipedia.org/wiki/Partition_of_Ireland
Political map of Ireland
The partition of Ireland (Irish: críochdheighilt na hÉireann) divided the island of Ireland into two distinct jurisdictions, Northern Ireland and Southern Ireland. It took place on 3 May 1921 under the Government of Ireland Act 1920. Today the former is still known as Northern Ireland and forms part of the United Kingdom, while the latter is now a sovereign state also named Ireland and sometimes called the Republic of Ireland.
The Act of 1920 was intended to create two self-governing territories within Ireland, with both remaining within the United Kingdom. It also contained provisions for co-operation between the two territories and for the eventual reunification of Ireland. However, in 1922, following the War of Independence and the Anglo-Irish Treaty, the southern part became the Irish Free State, while Northern Ireland exercised its option to remain in the United Kingdom.
Since partition, a key aspiration of Irish nationalists has been to bring about a reunited Ireland, with the whole island forming one independent state. This goal conflicts with that of the unionists in Northern Ireland, who want the region to remain part of the United Kingdom. The Irish and British governments agreed, under the 1998 Belfast Agreement, that the status of Northern Ireland will not change without the consent of a majority of its population.[1] In its white paper on Brexit, the United Kingdom government reiterated its commitment to the Belfast Agreement. With regard to Northern Ireland's status, it said that the UK Government's "clearly-stated preference is to retain Northern Ireland's current constitutional position: as part of the UK, but with strong links to Ireland".[2]
CLICK HERE for the rest of the post
2. Brexit and the Irish border
From Wikipedia, the free encyclopedia - https://en.wikipedia.org/wiki/Brexit_and_the_Irish_border
United Kingdom
in the
European Union
The UK–Republic of Ireland border crosses this road at Killeen (near Newry), marked only by a speed limit in km/h (Northern Ireland uses mph).
The Impact of Brexit on the Irish border derives from the fact that, after Brexit, the Republic of Ireland–United Kingdom border on the island of Ireland would be the only significant external EU border between the United Kingdom and the European Union, in particular the impact it may have on the economy and people of the island were customs or immigration checks to be put in place at the border. The UK voted to leave the European Union in a referendum on 23 June 2016 and all parties have stated that they want to avoid a hard border in Ireland, due particularly to the historically sensitive nature of the border. It was prioritised as one of the three most important areas to resolve in order to reach a Withdrawal Agreement.
Irish independence
Main articles: Anglo-Irish Treaty and Partition of Ireland
In 1922, the Irish Free State[a] was recognised as a self-governing dominion under the terms of the Anglo-Irish Treaty, setting the stage for full national independence, while Northern Ireland remained under the governance of the United Kingdom. Consequently the dividing line between these two parts of the island became an international border. Trade in goods and services across this frontier became subject to differing tax and tariff arrangements and an infrastructure of Customs posts was put in place at designated crossing areas. All traffic was subject to inspection by the jurisdiction it was entering. This could entail full vehicle searches with consequent delay and inconvenience. However, passport checks were not applied because the Republic of Ireland and Northern Ireland were part of the Common Travel Area.
Closer links
A number of bilateral and multilateral free trade agreements made goods checks less intrusive, the completion of the European Single Market in 1992 meant that checks on goods were phased out. However, during the Troubles in Northern Ireland, there were British military checkpoints on main border crossings and UK security forces made some, although not all, of the remaining crossings impassable. In 2005, in phase with implementation of the 1998 Good Friday Agreement, the last of the border checkpoints was removed.[1]
As of February 2019, the UK and the Republic of Ireland are both members of the European Union, and therefore both are in the Customs Union and the Single Market, and will remain so until the UK completes its withdrawal process. There is freedom of movement for all EU nationals and there are no customs or fixed immigration controls at the border.
CLICK HERE for more of the post
=====================================
Hurling - The Fastest Game on Grass:
Hurling combines the skills of baseball, hockey, and lacrosse in one high speed, high scoring, high octane sport that will blow you away. It's taking off in North America. Try it!