(1) Patrick Smtih (Flote CTO) on IPFS; (2) Derrick Broze, John Bush (Live Free Academy / Freedom Cells) on Activism, Exit and Build Strategies, Freedom Cells
Media Type: Audio • Time: 108 Minutes and 0 Secs
---
Hour 1 - 3
Media Type: Audio • Time: 108 Minutes and 0 Secs
LIVE STREAM ON FREEDOM'S PHOENIX, FLOTE, and DLIVE
Front page of Freedom's Phoenix (player only active when we are live, and it's located under Roberts & Roberts Banner ad)
https://flote.app/LoveBusLibertyTour
https://dlive.tv/ErnestHancock
PODCASTS
1 - Patrick Smtih (Flote CTO) comes on the show to discuss Flote, IPFS, decentralization, technology, etc.... Patrick's previous interviews HERE.
2 - Derrick Broze, John Bush (Live Free Academy / Freedom Cells) on Activism, Exit and Build Strategies, Freedom Cells
John''s previous interviews HERE
Derrick's previous interviews HERE
-30-
ClearUnited Affiliate Link: https://www.clearunited.com/pages/r/freedomsphoenix
PODCAST 1
Patrick Smith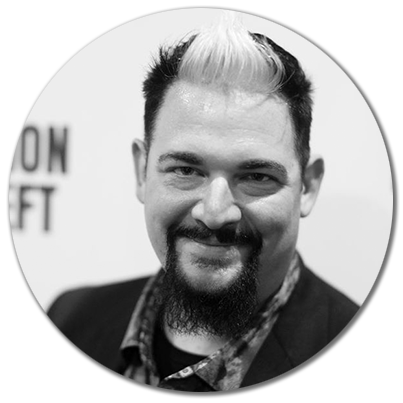 CTO - Flote (Chief Technical Officer)
Patrick is a Peaceful Dad | Entrepreneur | Philosopher | Bullshit Detector CTO - http://Flote.app President - http://VoluntaryVirtue.org Host of Anarchast & Disenthrall
Hundreds of government programs exist to try to help those in need, but there isn't a way to contribute just to the good causes that YOU want. Voluntary Virtue was founded to fix that. We help those in need with voluntarily acquired resources, ensuring our donors and volunteers have the liberty to participate in charity in a principled manner, coercion free.
PODCAST 2
Derrick Broze (The Conscious Resistance / Freedom Cells) and John Bush (Live Free Academy / Freedom Cells) on Activism, Exit and Build Strategies, Freedom Cells
1. The Mexico Project aka The Conscious Agora - https://theconsciousresistance.com/the-mexico-project-aka-the-conscious-agora/
September 7, 2020
Friends,
For those who might not be aware – I did not come to Mexico for a vacation. I came here to live and to live with a purpose.
This is the next step in my journey towards the land project that I call The Conscious Agora. I first wrote about this in 2016 in my book Manifesto of the Free Humans. I described the intentional community/village I want to build and be a part of. I originally planned to do this in Texas but in the last few years I have watched the U.S. descend quicker into authoritarianism and authority worship from all sides. I decided I wanted to shift my energies and focus to Mexico. We are going to use the principles and strategies of permaculture to build our vision.
In my recent book, How To Opt Out of the Technocratic State, I discuss the decision to come to Mexico and start building the Counter-Economic Underground Railroad, aka the Modern Underground Railroad, or simply, the Underground Railroad. This network of safe houses and spaces will connect a network of communities and people who are looking to escape from places which see a rise in authoritarianism and suppression of freedoms. The Conscious Agora will be one of these spaces and we will use Freedom Cells to lay the foundation.
I am here to make sure that when my friends and family finally see what I have seen for a decade that there is a place to go to. I am doing this because I want to live in line with my values and I cannot do that existing within the mainstream matrix. I am doing this to prepare for the division and tyranny that is coming for the United States. I am doing this so we have a network and can stand a chance at helping those in need and fighting when/if that time comes.
I don't know, maybe I am nuts? Either way, even if disaster is somehow averted, I am living the life in line with my values and building the world I want. I know that the struggles humanity is collectively going through are the birthing pains for the future we can create. All we need to do is let go of our fear and embrace our own power.
This is what I am doing in Mexico. I look forward to working with you.
Much love
– Derrick Broze
The Activation #1: What Is The Conscious Agora? PODCAST
2. Exit and Build Land Summit II - https://livefree.academy/event/exit-and-build-land-summit-ii/
May 13 – 15th, 2022 - Day 1 & 2 virtually are completely FREE!
The FREE Exit and Build Land Summit II will reveal the BEST ways to exit tyrannical systems of control and build generational freedom through homesteading, intentional communities, and DOZENS of other PROVEN strategies for living free NOW
It's going down LIVE on May 13 through the 15th at the Bastrop Convention Center in Central Texas IN-PERSON or VIRTUALLY
· Start Time
May 13, 2022 - 9:00 am
· End Time
May 15, 2022 - 6:00 pm
· Organizer
Live Free Academy Central Texas Freedom Cell Network
· Location
1408 Chestnut St.
Bastrop, TX 78602 United States
3. Freedom Cells - https://freedomcells.org/
Freedom Cells are peer to peer groups organizing themselves in a decentralized manner with the collective goal of asserting the sovereignty of group members through peaceful resistance and the creation of alternative institutions.
~~~~~~~~~~~~~~~~~~~~~~~~~~~~~~~~~~~~~~~~~~~~~~~~~~~~~~~~~~~~~~
Letters of Marque Paperback
AVAILABLE ON AMAZON NOW BY CLICKING HERE!
Letters of Marque Paperback – September 25, 2018
by Marque dePlume (Author)
"The Crown calls it 'piracy' to explore frontiers beyond its grasp. So the time has come to define the conduct among pirates." Captain Marque
http://pirateswithoutborders.com/
Join us 'Above the Grid'
IPFS:
Freedom's Phoenix - https://ipfs.io/ipns/QmW6iyZ27fYAwd15CQ9nDkLhZPa5QsfbZ8EuSoncHgwA8Y/
Pirates without Borders - https://ipfs.io/ipns/QmTHfBRjU826uZxDvwfV9ZzM7pCg71bMYVTgLFVvsZZwPJ/
The Corbett Report - https://ipfs.io/ipns/QmNqHuSVuufkBKK1LHtoUmKETobZriC1o5uoiXSoLX2i3K/
https://ipfs.io/ipns/QmNqHuSVuufkBKK1LHtoUmKETobZriC1o5uoiXSoLX2i3K/mp4
All James Corbett audio files:
https://ipfs.io/ipns/QmNqHuSVuufkBKK1LHtoUmKETobZriC1o5uoiXSoLX2i3K/mp3
The Highwire with Del Bigtree - https://ipfs.io/ipns/k2k4r8pkk8wevtty3rpqw8mh2njz0snop5xpha1ybafquvb7dcgayh4j/
============================================