US drones fired at least three missiles against a home near Miramshah, North Waziristan today,
killing at least nine people
described by the Pakistani government as "suspected militants."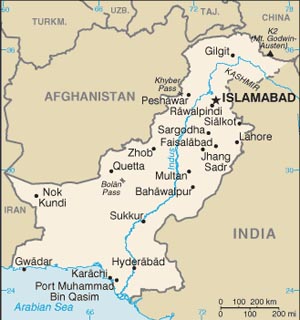 The target's affiliation remains unclear, as do the identities of the people inside, but the death toll has risen throughout the day and may rise further going forward.
The Obama Administration has ordered repeated escalations to the drone strikes against Pakistan, with upwards of 150 "suspects" killed since the beginning of the year alone. Only a handful of named militants have actually been killed.