by John Glaser, February 07, 2012
The Pentagon and U.S. Central Command have begun a preliminary review of U.S. military options against the Syrian regime of President Bashar al-Assad, as violence throughout the country continues to escalate.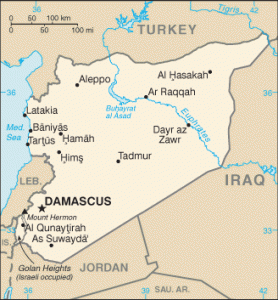 The most significant violence is reported to have taken place in the city of Homs, where government security forces have bombed civilian areas in their attempt to extinguish an armed uprising against the Assad regime, led by army defectors in the Free Syrian Army. As the crisis worsens, Washington has begun openly talking about intervention.
Despite the admission that a preliminary review for military intervention is underway, an anonymous U.S. official says, "This remains a campaign to apply economic and diplomatic pressure." Another said "absolutely no decisions have been made on military support for Syria."
---